Bodø / Glimt - Žalgiris
Last Update 20 Oct 2020, 21:32
Bodø / Glimt vs Žalgiris live stream and TV broadcast
17 Sep 2020, 16:00
Bodø / Glimt vs Žalgiris
Location: Bodø
Venue: Aspmyra Stadion
Referee: Petár Kralovic
Live streaming
TV Stations
Live comments
Data will be available at kick off time or sooner
Data will be available at kick off time or sooner
Bodø / Glimt vs Žalgiris Pre-Match Odds
| | Bodø / Glimt | Draw | Žalgiris |
| --- | --- | --- | --- |
| bwin | 1.06 | 11.00 | 14.50 |
| Bet-At-Home | 1.08 | 8.40 | 16.00 |
| 1xbet | 1.09 | 13.30 | 25.00 |
Statistics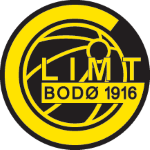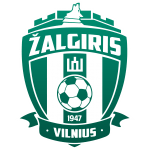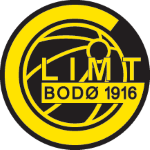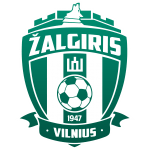 About Bodø / Glimt vs Žalgiris
The match will kick off at 16:00 on 17 Sep 2020, at Aspmyra Stadion in Bodø. The referee for this fixture will be Petár Kralovic and the lineups for both teams will be updated a few hours before the match starts.
In their previous matches, Bodø / Glimt won 3 games (Brann, Vålerenga, Sandefjord) and lost 2 (with Milan, Molde) while 0 games ended in draws . Bodø / Glimt managed to score 11 goals and conceded 9 goals (11-9).
Žalgiris won 1 matches of their last five (against Paide), lost 1 (with Honvéd) and 1 fixtures ended in draws (against Honvéd). The team scored 4 goals while conceding 4 (4-4).
The last direct match between Bodø / Glimt and Žalgiris was played on 17 Sep 20 and was won by Bodø / Glimt with 3-1.
Bodø / Glimt vs Žalgiris Prediction
According to the odds, Bodø / Glimt is the favourite of this match. A draw in Bodø / Glimt - Žalgiris stands at 11.00.
All live broadcasting information can be found at the top of the page. SportsPlus.Me provides only official streaming through our partner, bet365. If the match is present in their live streaming schedule you will be able to watch it live online.
Read More...
Players
Common / Attack
Passing / Duels
Defence / Goalkeeper
| | Player Name | Goals | Assists | Shots | Shots on goal | Dribbles (succ.) | Penalty won | Hit woodwork | Minutes played | Position |
| --- | --- | --- | --- | --- | --- | --- | --- | --- | --- | --- |
| | Alfons Sampsted | 0 | 0 | 0 | 0 | 0 (0) | 0 | 0 | 18 | D |
| | Andrija Kaluđerović | 0 | 0 | 0 | 0 | 0 (0) | 0 | 0 | 90 | A |
| | Domantas Šimkus | 0 | 0 | 0 | 0 | 0 (0) | 0 | 0 | 84 | M |
| | Donovan Slijngard | 0 | 0 | 0 | 0 | 0 (0) | 0 | 0 | 90 | D |
| | Francis Kyeremeh | 0 | 1 | 0 | 0 | 0 (0) | 0 | 0 | 68 | A |
| | Fredrik André Bjørkan | 1 | 0 | 0 | 0 | 0 (0) | 0 | 0 | 90 | D |
| | Hugo Vidémont | 0 | 0 | 0 | 0 | 0 (0) | 0 | 0 | 90 | M |
| | Ivan Tatomirović | 0 | 0 | 0 | 0 | 0 (0) | 0 | 0 | 90 | D |
| | Jens Petter Hauge | 0 | 0 | 0 | 0 | 0 (0) | 0 | 0 | 90 | A |
| | Liviu Ion Antal | 1 | 0 | 0 | 0 | 0 (0) | 0 | 0 | 90 | M |
| | Mantas Kuklys | 0 | 0 | 0 | 0 | 0 (0) | 0 | 0 | 6 | M |
| | Marius Høibråten | 0 | 0 | 0 | 0 | 0 (0) | 0 | 0 | 90 | D |
| | Marius Lode | 0 | 0 | 0 | 0 | 0 (0) | 0 | 0 | 90 | D |
| | Marko Karamarko | 0 | 0 | 0 | 0 | 0 (0) | 0 | 0 | 22 | D |
| | Martin Berkovec | 0 | 0 | 0 | 0 | 0 (0) | 0 | 0 | 90 | G |
| | Modestas Vorobjovas | 0 | 0 | 0 | 0 | 0 (0) | 0 | 0 | 90 | M |
| | Morten Ågnes Konradsen | 0 | 0 | 0 | 0 | 0 (0) | 0 | 0 | 72 | M |
| | Nemanja Ljubisavljević | 0 | 0 | 0 | 0 | 0 (0) | 0 | 0 | 90 | D |
| | Nikita Haikin | 0 | 0 | 0 | 0 | 0 (0) | 0 | 0 | 90 | G |
| | Ola Solbakken | 0 | 0 | 0 | 0 | 0 (0) | 0 | 0 | 12 | A |
| | Ole Amund Sveen | 0 | 0 | 0 | 0 | 0 (0) | 0 | 0 | 1 | M |
| | Patrick Berg | 0 | 0 | 0 | 0 | 0 (0) | 0 | 0 | 90 | M |
| | Philip Zinckernagel | 1 | 0 | 0 | 0 | 0 (0) | 0 | 0 | 90 | A |
| | Saulius Mikoliūnas | 0 | 0 | 0 | 0 | 0 (0) | 0 | 0 | 90 | M |
| | Sondre Brunstad Fet | 0 | 0 | 0 | 0 | 0 (0) | 0 | 0 | 78 | M |
| | Ulrik Saltnes | 0 | 1 | 0 | 0 | 0 (0) | 0 | 0 | 90 | M |
| | Victor Okoh Boniface | 1 | 1 | 0 | 0 | 0 (0) | 0 | 0 | 89 | A |
| | Player Name | Passes | Key passes | Crosses (acc.) | Duels (won) | Dispossessed | Was fouled | Fouls commited |
| --- | --- | --- | --- | --- | --- | --- | --- | --- |
| | Alfons Sampsted | 0 | 0 | 0 (0) | 0 (0) | 0 | 0 | 0 |
| | Andrija Kaluđerović | 0 | 0 | 0 (0) | 0 (0) | 0 | 0 | 0 |
| | Domantas Šimkus | 0 | 0 | 0 (0) | 0 (0) | 0 | 0 | 0 |
| | Donovan Slijngard | 0 | 0 | 0 (0) | 0 (0) | 0 | 0 | 0 |
| | Francis Kyeremeh | 0 | 0 | 0 (0) | 0 (0) | 0 | 0 | 0 |
| | Fredrik André Bjørkan | 0 | 0 | 0 (0) | 0 (0) | 0 | 0 | 0 |
| | Hugo Vidémont | 0 | 0 | 0 (0) | 0 (0) | 0 | 0 | 0 |
| | Ivan Tatomirović | 0 | 0 | 0 (0) | 0 (0) | 0 | 0 | 0 |
| | Jens Petter Hauge | 0 | 0 | 0 (0) | 0 (0) | 0 | 0 | 0 |
| | Liviu Ion Antal | 0 | 0 | 0 (0) | 0 (0) | 0 | 0 | 0 |
| | Mantas Kuklys | 0 | 0 | 0 (0) | 0 (0) | 0 | 0 | 0 |
| | Marius Høibråten | 0 | 0 | 0 (0) | 0 (0) | 0 | 0 | 0 |
| | Marius Lode | 0 | 0 | 0 (0) | 0 (0) | 0 | 0 | 0 |
| | Marko Karamarko | 0 | 0 | 0 (0) | 0 (0) | 0 | 0 | 0 |
| | Martin Berkovec | 0 | 0 | 0 (0) | 0 (0) | 0 | 0 | 0 |
| | Modestas Vorobjovas | 0 | 0 | 0 (0) | 0 (0) | 0 | 0 | 0 |
| | Morten Ågnes Konradsen | 0 | 0 | 0 (0) | 0 (0) | 0 | 0 | 0 |
| | Nemanja Ljubisavljević | 0 | 0 | 0 (0) | 0 (0) | 0 | 0 | 0 |
| | Nikita Haikin | 0 | 0 | 0 (0) | 0 (0) | 0 | 0 | 0 |
| | Ola Solbakken | 0 | 0 | 0 (0) | 0 (0) | 0 | 0 | 0 |
| | Ole Amund Sveen | 0 | 0 | 0 (0) | 0 (0) | 0 | 0 | 0 |
| | Patrick Berg | 0 | 0 | 0 (0) | 0 (0) | 0 | 0 | 0 |
| | Philip Zinckernagel | 0 | 0 | 0 (0) | 0 (0) | 0 | 0 | 0 |
| | Saulius Mikoliūnas | 0 | 0 | 0 (0) | 0 (0) | 0 | 0 | 0 |
| | Sondre Brunstad Fet | 0 | 0 | 0 (0) | 0 (0) | 0 | 0 | 0 |
| | Ulrik Saltnes | 0 | 0 | 0 (0) | 0 (0) | 0 | 0 | 0 |
| | Victor Okoh Boniface | 0 | 0 | 0 (0) | 0 (0) | 0 | 0 | 0 |
| | Player Name | Clearances | Blocked shots | Interceptions | Tackles | Dribbles past | Penalty committed | Saves | Saves inside box |
| --- | --- | --- | --- | --- | --- | --- | --- | --- | --- |
| | Alfons Sampsted | 0 | 0 | 0 | 0 | 0 | 0 | 0 | 0 |
| | Andrija Kaluđerović | 0 | 0 | 0 | 0 | 0 | 0 | 0 | 0 |
| | Domantas Šimkus | 0 | 0 | 0 | 0 | 0 | 0 | 0 | 0 |
| | Donovan Slijngard | 0 | 0 | 0 | 0 | 0 | 0 | 0 | 0 |
| | Francis Kyeremeh | 0 | 0 | 0 | 0 | 0 | 0 | 0 | 0 |
| | Fredrik André Bjørkan | 0 | 0 | 0 | 0 | 0 | 0 | 0 | 0 |
| | Hugo Vidémont | 0 | 0 | 0 | 0 | 0 | 0 | 0 | 0 |
| | Ivan Tatomirović | 0 | 0 | 0 | 0 | 0 | 0 | 0 | 0 |
| | Jens Petter Hauge | 0 | 0 | 0 | 0 | 0 | 0 | 0 | 0 |
| | Liviu Ion Antal | 0 | 0 | 0 | 0 | 0 | 0 | 0 | 0 |
| | Mantas Kuklys | 0 | 0 | 0 | 0 | 0 | 0 | 0 | 0 |
| | Marius Høibråten | 0 | 0 | 0 | 0 | 0 | 0 | 0 | 0 |
| | Marius Lode | 0 | 0 | 0 | 0 | 0 | 0 | 0 | 0 |
| | Marko Karamarko | 0 | 0 | 0 | 0 | 0 | 0 | 0 | 0 |
| | Martin Berkovec | 0 | 0 | 0 | 0 | 0 | 0 | 0 | 0 |
| | Modestas Vorobjovas | 0 | 0 | 0 | 0 | 0 | 0 | 0 | 0 |
| | Morten Ågnes Konradsen | 0 | 0 | 0 | 0 | 0 | 0 | 0 | 0 |
| | Nemanja Ljubisavljević | 0 | 0 | 0 | 0 | 0 | 0 | 0 | 0 |
| | Nikita Haikin | 0 | 0 | 0 | 0 | 0 | 0 | 0 | 0 |
| | Ola Solbakken | 0 | 0 | 0 | 0 | 0 | 0 | 0 | 0 |
| | Ole Amund Sveen | 0 | 0 | 0 | 0 | 0 | 0 | 0 | 0 |
| | Patrick Berg | 0 | 0 | 0 | 0 | 0 | 0 | 0 | 0 |
| | Philip Zinckernagel | 0 | 0 | 0 | 0 | 0 | 0 | 0 | 0 |
| | Saulius Mikoliūnas | 0 | 0 | 0 | 0 | 0 | 0 | 0 | 0 |
| | Sondre Brunstad Fet | 0 | 0 | 0 | 0 | 0 | 0 | 0 | 0 |
| | Ulrik Saltnes | 0 | 0 | 0 | 0 | 0 | 0 | 0 | 0 |
| | Victor Okoh Boniface | 0 | 0 | 0 | 0 | 0 | 0 | 0 | 0 |