Midtjylland - Young Boys
Last Update 19 Oct 2020, 07:46
Midtjylland vs Young Boys live stream and TV broadcast
16 Sep 2020, 18:30
Midtjylland vs Young Boys
Location: Herning
Venue: MCH Arena
Referee: Georgi Kabakov
Live streaming
TV Stations
Live comments
Bet.pt
bet365
BetClic.fr
Chance
Fortuna
Fortuna PL
Fortuna SK
Nordicbet
O2 TV Sport 1
RTS Deux
SRF
STS.pl
Tipsport
Tipsport SK
TV3+
Viaplay (Den)
Viaplay (Fin)
Viaplay (Nor)
Viaplay (Swe)
Winlinebet
Wplay
Data will be available at kick off time or sooner
Midtjylland vs Young Boys Pre-Match Odds
| | Midtjylland | Draw | Young Boys |
| --- | --- | --- | --- |
| bwin | 3.00 | 3.40 | 2.35 |
| Bet-At-Home | 2.85 | 3.35 | 2.27 |
| Ladbrokes | 2.90 | 3.50 | 2.30 |
Statistics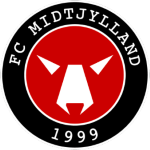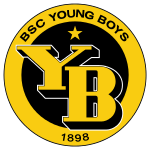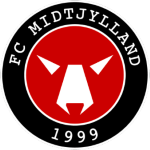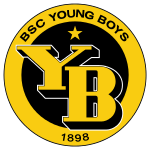 222 (71.84%)
Accurate passes
325 (74.54%)
About Midtjylland vs Young Boys
The match will kick off at 18:30 on 16 Sep 2020, at MCH Arena in Herning. The referee for this fixture will be Georgi Kabakov and the lineups for both teams will be updated a few hours before the match starts.
In their previous matches, Midtjylland won 3 games (Slavia Praha, OB, Brøndby) and lost 1 (with Atalanta) while 1 games ended in draws (against Horsens). Midtjylland managed to score 12 goals and conceded 10 goals (12-10).
Young Boys won 3 matches of their last five (against Tirana, Vaduz, Luzern), lost 1 (with Roma) and 1 fixtures ended in draws (against Servette). The team scored 7 goals while conceding 3 (7-3).
The last direct match between Midtjylland and Young Boys was played on 16 Sep 20 and was won by Midtjylland with 3-0.
Midtjylland vs Young Boys Prediction
According to the odds, Young Boys is the favourite of this match. A draw in Midtjylland - Young Boys stands at 3.40.
All live broadcasting information can be found at the top of the page. SportsPlus.Me provides only official streaming through our partner, bet365. If the match is present in their live streaming schedule you will be able to watch it live online.
This match will be live on TV on the following stations: Bet.pt, bet365, BetClic.fr, Chance. The full list of TV stations can be found at the top of the page. Of course, some matches are not televised but you can still follow them online, if live streaming is available.
Read More...
Players
Common / Attack
Passing / Duels
Defence / Goalkeeper
| | Player Name | Goals | Assists | Shots | Shots on goal | Dribbles (succ.) | Penalty won | Hit woodwork | Minutes played | Position |
| --- | --- | --- | --- | --- | --- | --- | --- | --- | --- | --- |
| | Alexander Scholz | 0 | 0 | 2 | 1 | 0 (0) | 0 | 0 | 90 | D |
| | Anders Dreyer | 1 | 0 | 2 | 1 | 1 (1) | 0 | 0 | 84 | M |
| | Awer Mabil | 1 | 0 | 3 | 2 | 2 (1) | 0 | 0 | 90 | M |
| | Bozhidar Kraev | 0 | 0 | 0 | 0 | 0 (0) | 0 | 0 | 62 | M |
| | Christian Fassnacht | 0 | 0 | 1 | 1 | 2 (2) | 0 | 0 | 82 | A |
| | Christopher Martins Pereira | 0 | 0 | 0 | 0 | 2 (2) | 0 | 0 | 90 | M |
| | David von Ballmoos | 0 | 0 | 0 | 0 | 0 (0) | 0 | 0 | 90 | G |
| | Erik Sviatchenko | 0 | 0 | 1 | 0 | 0 (0) | 0 | 0 | 90 | D |
| | Evander da Silva Ferreira | 0 | 0 | 0 | 0 | 0 (0) | 0 | 0 | 6 | M |
| | Fabian Lustenberger | 0 | 0 | 0 | 0 | 0 (0) | 0 | 0 | 90 | D |
| | Felix Khonde Mambimbi | 0 | 0 | 0 | 0 | 2 (0) | 0 | 0 | 8 | A |
| | Jean Pierre Nsamé | 0 | 0 | 4 | 2 | 0 (0) | 0 | 0 | 90 | A |
| | Jens-Lys Michel Cajuste | 0 | 0 | 1 | 1 | 7 (4) | 0 | 0 | 90 | M |
| | Jesper Hansen | 0 | 0 | 0 | 0 | 0 (0) | 0 | 0 | 90 | G |
| | Joel Andersson | 0 | 0 | 0 | 0 | 0 (0) | 0 | 0 | 90 | D |
| | Jordan Lefort | 0 | 0 | 0 | 0 | 2 (2) | 0 | 0 | 90 | D |
| | José Francisco dos Santos Júnior | 0 | 0 | 1 | 0 | 1 (0) | 0 | 0 | 12 | A |
| | Marvin Spielmann | 0 | 0 | 0 | 0 | 2 (0) | 0 | 0 | 24 | M |
| | Michel Aebischer | 0 | 0 | 1 | 0 | 1 (1) | 0 | 0 | 90 | M |
| | Miralem Sulejmani | 0 | 0 | 0 | 0 | 3 (1) | 0 | 0 | 66 | M |
| | Mohamed Aly Camara | 0 | 0 | 0 | 0 | 1 (1) | 0 | 0 | 90 | D |
| | Nicolas Moumi Ngamaleu | 0 | 0 | 0 | 0 | 6 (4) | 0 | 0 | 66 | A |
| | Ogochukwu Onyeka Frank | 0 | 0 | 0 | 0 | 7 (4) | 0 | 0 | 90 | M |
| | Paulo Victor da Silva | 0 | 0 | 1 | 0 | 1 (1) | 0 | 0 | 90 | D |
| | Pione Sisto Ifolo Emirmija | 0 | 0 | 0 | 0 | 4 (1) | 0 | 0 | 28 | A |
| | Silvan Hefti | 0 | 0 | 0 | 0 | 1 (0) | 0 | 0 | 90 | D |
| | Sory Kaba | 0 | 1 | 2 | 1 | 6 (4) | 0 | 0 | 78 | A |
| | Theoson Jordan Siebatcheu | 0 | 0 | 0 | 0 | 0 (0) | 0 | 0 | 24 | A |
| | Player Name | Passes | Key passes | Crosses (acc.) | Duels (won) | Dispossessed | Was fouled | Fouls commited |
| --- | --- | --- | --- | --- | --- | --- | --- | --- |
| | Alexander Scholz | 25 | 0 | 0 (0) | 4 (2) | 0 | 2 | 1 |
| | Anders Dreyer | 28 | 5 | 9 (3) | 5 (3) | 0 | 2 | 0 |
| | Awer Mabil | 26 | 2 | 4 (1) | 6 (3) | 0 | 1 | 0 |
| | Bozhidar Kraev | 14 | 0 | 0 (0) | 7 (3) | 0 | 1 | 1 |
| | Christian Fassnacht | 33 | 2 | 0 (0) | 11 (6) | 0 | 1 | 2 |
| | Christopher Martins Pereira | 36 | 0 | 2 (1) | 21 (10) | 0 | 2 | 2 |
| | David von Ballmoos | 35 | 0 | 0 (0) | 0 (0) | 0 | 0 | 0 |
| | Erik Sviatchenko | 19 | 0 | 0 (0) | 11 (5) | 0 | 0 | 1 |
| | Evander da Silva Ferreira | 6 | 1 | 0 (0) | 2 (2) | 0 | 1 | 0 |
| | Fabian Lustenberger | 64 | 0 | 0 (0) | 17 (7) | 0 | 1 | 0 |
| | Felix Khonde Mambimbi | 3 | 0 | 0 (0) | 5 (2) | 0 | 1 | 0 |
| | Jean Pierre Nsamé | 29 | 0 | 1 (0) | 11 (9) | 0 | 2 | 1 |
| | Jens-Lys Michel Cajuste | 28 | 0 | 0 (0) | 24 (13) | 0 | 2 | 1 |
| | Jesper Hansen | 32 | 0 | 0 (0) | 0 (0) | 0 | 0 | 0 |
| | Joel Andersson | 34 | 1 | 4 (1) | 5 (3) | 0 | 0 | 0 |
| | Jordan Lefort | 40 | 0 | 2 (1) | 8 (5) | 0 | 0 | 2 |
| | José Francisco dos Santos Júnior | 3 | 0 | 0 (0) | 2 (1) | 0 | 0 | 0 |
| | Marvin Spielmann | 12 | 0 | 1 (0) | 2 (0) | 0 | 0 | 0 |
| | Michel Aebischer | 43 | 1 | 0 (0) | 8 (2) | 0 | 0 | 2 |
| | Miralem Sulejmani | 24 | 0 | 4 (0) | 14 (6) | 0 | 4 | 1 |
| | Mohamed Aly Camara | 51 | 1 | 0 (0) | 8 (4) | 0 | 1 | 2 |
| | Nicolas Moumi Ngamaleu | 23 | 0 | 2 (0) | 10 (5) | 0 | 0 | 0 |
| | Ogochukwu Onyeka Frank | 30 | 0 | 2 (0) | 15 (5) | 0 | 0 | 2 |
| | Paulo Victor da Silva | 33 | 1 | 4 (2) | 9 (6) | 0 | 0 | 2 |
| | Pione Sisto Ifolo Emirmija | 14 | 1 | 0 (0) | 7 (2) | 0 | 0 | 1 |
| | Silvan Hefti | 36 | 3 | 6 (2) | 6 (5) | 0 | 0 | 0 |
| | Sory Kaba | 17 | 1 | 0 (0) | 29 (14) | 0 | 2 | 4 |
| | Theoson Jordan Siebatcheu | 7 | 0 | 0 (0) | 3 (1) | 0 | 0 | 1 |
| | Player Name | Clearances | Blocked shots | Interceptions | Tackles | Dribbles past | Penalty committed | Saves | Saves inside box |
| --- | --- | --- | --- | --- | --- | --- | --- | --- | --- |
| | Alexander Scholz | 0 | 0 | 2 | 0 | 0 | 0 | 0 | 0 |
| | Anders Dreyer | 0 | 0 | 0 | 0 | 0 | 0 | 0 | 0 |
| | Awer Mabil | 0 | 0 | 0 | 1 | 0 | 0 | 0 | 0 |
| | Bozhidar Kraev | 0 | 0 | 0 | 1 | 0 | 0 | 0 | 0 |
| | Christian Fassnacht | 0 | 0 | 0 | 1 | 0 | 0 | 0 | 0 |
| | Christopher Martins Pereira | 0 | 0 | 3 | 2 | 0 | 0 | 0 | 0 |
| | David von Ballmoos | 0 | 0 | 0 | 0 | 0 | 0 | 4 | 4 |
| | Erik Sviatchenko | 0 | 0 | 0 | 0 | 0 | 0 | 0 | 0 |
| | Evander da Silva Ferreira | 0 | 0 | 0 | 1 | 0 | 0 | 0 | 0 |
| | Fabian Lustenberger | 0 | 0 | 1 | 3 | 0 | 0 | 0 | 0 |
| | Felix Khonde Mambimbi | 0 | 0 | 0 | 1 | 0 | 0 | 0 | 0 |
| | Jean Pierre Nsamé | 0 | 0 | 0 | 0 | 0 | 0 | 0 | 0 |
| | Jens-Lys Michel Cajuste | 0 | 0 | 3 | 7 | 0 | 0 | 0 | 0 |
| | Jesper Hansen | 0 | 0 | 0 | 0 | 0 | 0 | 3 | 3 |
| | Joel Andersson | 0 | 0 | 2 | 3 | 0 | 0 | 0 | 0 |
| | Jordan Lefort | 0 | 0 | 3 | 3 | 0 | 0 | 0 | 0 |
| | José Francisco dos Santos Júnior | 0 | 0 | 0 | 0 | 0 | 0 | 0 | 0 |
| | Marvin Spielmann | 0 | 0 | 0 | 0 | 0 | 0 | 0 | 0 |
| | Michel Aebischer | 0 | 0 | 1 | 1 | 0 | 0 | 0 | 0 |
| | Miralem Sulejmani | 0 | 0 | 0 | 1 | 0 | 0 | 0 | 0 |
| | Mohamed Aly Camara | 0 | 0 | 1 | 2 | 0 | 0 | 0 | 0 |
| | Nicolas Moumi Ngamaleu | 0 | 0 | 0 | 1 | 0 | 0 | 0 | 0 |
| | Ogochukwu Onyeka Frank | 0 | 0 | 4 | 1 | 0 | 0 | 0 | 0 |
| | Paulo Victor da Silva | 0 | 2 | 0 | 5 | 0 | 0 | 0 | 0 |
| | Pione Sisto Ifolo Emirmija | 0 | 0 | 1 | 1 | 0 | 0 | 0 | 0 |
| | Silvan Hefti | 0 | 0 | 1 | 4 | 0 | 0 | 0 | 0 |
| | Sory Kaba | 0 | 0 | 0 | 0 | 0 | 0 | 0 | 0 |
| | Theoson Jordan Siebatcheu | 0 | 0 | 0 | 1 | 0 | 0 | 0 | 0 |