Kukësi - Wolfsburg
Last Update 18 Oct 2020, 22:18
Kukësi vs Wolfsburg live stream and TV broadcast
17 Sep 2020, 18:00
Kukësi vs Wolfsburg
Location: Elbasan
Venue: Elbasan Arena
Referee: Duje Strukan
Live streaming
TV Stations
Live comments
Data will be available at kick off time or sooner
Data will be available at kick off time or sooner
Kukësi vs Wolfsburg Pre-Match Odds
| | Kukësi | Draw | Wolfsburg |
| --- | --- | --- | --- |
| 1xbet | 24.00 | 13.80 | 1.09 |
| bwin | 18.50 | 9.75 | 1.06 |
| Bet-At-Home | 19.00 | 8.20 | 1.07 |
| Ladbrokes | 41.00 | 11.00 | 1.08 |
Statistics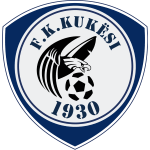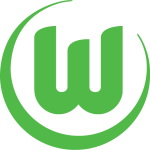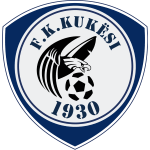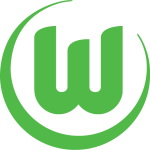 About Kukësi vs Wolfsburg
The match will kick off at 18:00 on 17 Sep 2020, at Elbasan Arena in Elbasan. The referee for this fixture will be Duje Strukan and the lineups for both teams will be updated a few hours before the match starts.
In their previous matches, Kukësi won 1 games (Slavia Sofia) and lost 1 (with Debrecen) while 1 games ended in draws (against Debrecen). Kukësi managed to score 3 goals and conceded 5 goals (3-5).
Wolfsburg won 1 matches of their last five (against Desna), lost 1 (with AEK Athens) and 3 fixtures ended in draws (against Freiburg, Augsburg, Borussia M'gladbach). The team scored 5 goals while conceding 4 (5-4).
The last direct match between Kukësi and Wolfsburg was played on 17 Sep 20 and was won by Wolfsburg with 0-4.
Kukësi vs Wolfsburg Prediction
According to the odds, Wolfsburg is the favourite of this match. A draw in Kukësi - Wolfsburg stands at 13.80.
All live broadcasting information can be found at the top of the page. SportsPlus.Me provides only official streaming through our partner, bet365. If the match is present in their live streaming schedule you will be able to watch it live online.
Read More...
Players
Common / Attack
Passing / Duels
Defence / Goalkeeper
| | Player Name | Goals | Assists | Shots | Shots on goal | Dribbles (succ.) | Penalty won | Hit woodwork | Minutes played | Position |
| --- | --- | --- | --- | --- | --- | --- | --- | --- | --- | --- |
| | Admir Mehmedi | 1 | 0 | 0 | 0 | 0 (0) | 0 | 0 | 90 | A |
| | Albin Gashi | 0 | 0 | 0 | 0 | 0 (0) | 0 | 0 | 44 | M |
| | Besar Musolli | 0 | 0 | 0 | 0 | 0 (0) | 0 | 0 | 59 | M |
| | Besir Demiri | 0 | 0 | 0 | 0 | 0 (0) | 0 | 0 | 90 | D |
| | Bruno Telushi | 0 | 0 | 0 | 0 | 0 (0) | 0 | 0 | 90 | M |
| | Edis Maliki | 0 | 0 | 0 | 0 | 0 (0) | 0 | 0 | 90 | D |
| | Eduart Rroca | 0 | 0 | 0 | 0 | 0 (0) | 0 | 0 | 70 | M |
| | Emiljano Musta | 0 | 0 | 0 | 0 | 0 (0) | 0 | 0 | 46 | M |
| | Erhun Obanor | 0 | 0 | 0 | 0 | 0 (0) | 0 | 0 | 90 | D |
| | Felix Klaus | 0 | 0 | 0 | 0 | 0 (0) | 0 | 0 | 68 | M |
| | Godberg Barry Cooper | 0 | 0 | 0 | 0 | 0 (0) | 0 | 0 | 20 | A |
| | Josip Brekalo | 0 | 0 | 0 | 0 | 0 (0) | 0 | 0 | 74 | M |
| | Josuha Guilavogui | 0 | 0 | 0 | 0 | 0 (0) | 0 | 0 | 90 | M |
| | João Victor Santos Sa | 0 | 0 | 0 | 0 | 0 (0) | 0 | 0 | 16 | A |
| | Jérôme Roussillon | 0 | 0 | 0 | 0 | 0 (0) | 0 | 0 | 22 | M |
| | Kenan Horić | 0 | 0 | 0 | 0 | 0 (0) | 0 | 0 | 90 | M |
| | Koen Casteels | 0 | 0 | 0 | 0 | 0 (0) | 0 | 0 | 90 | G |
| | Maxence Lacroix | 1 | 0 | 0 | 0 | 0 (0) | 0 | 0 | 90 | D |
| | Maximilian Arnold | 0 | 0 | 0 | 0 | 0 (0) | 0 | 0 | 36 | M |
| | Patrick Friday Eze | 0 | 0 | 0 | 0 | 0 (0) | 0 | 0 | 90 | A |
| | Paulo Otavio Rosa Silva | 0 | 0 | 0 | 0 | 0 (0) | 0 | 0 | 90 | D |
| | Renato Steffen | 0 | 1 | 0 | 0 | 0 (0) | 0 | 0 | 90 | M |
| | Vesel Limaj | 0 | 0 | 0 | 0 | 0 (0) | 0 | 0 | 90 | M |
| | Wout Weghorst | 2 | 0 | 0 | 0 | 0 (0) | 0 | 0 | 90 | A |
| | Xaver Schlager | 0 | 1 | 0 | 0 | 0 (0) | 0 | 0 | 90 | M |
| | Yannick Gerhardt | 0 | 0 | 0 | 0 | 0 (0) | 0 | 0 | 54 | M |
| | Zenel Gavazaj | 0 | 0 | 0 | 0 | 0 (0) | 0 | 0 | 31 | A |
| | Player Name | Passes | Key passes | Crosses (acc.) | Duels (won) | Dispossessed | Was fouled | Fouls commited |
| --- | --- | --- | --- | --- | --- | --- | --- | --- |
| | Admir Mehmedi | 0 | 0 | 0 (0) | 0 (0) | 0 | 0 | 0 |
| | Albin Gashi | 0 | 0 | 0 (0) | 0 (0) | 0 | 0 | 0 |
| | Besar Musolli | 0 | 0 | 0 (0) | 0 (0) | 0 | 0 | 0 |
| | Besir Demiri | 0 | 0 | 0 (0) | 0 (0) | 0 | 0 | 0 |
| | Bruno Telushi | 0 | 0 | 0 (0) | 0 (0) | 0 | 0 | 0 |
| | Edis Maliki | 0 | 0 | 0 (0) | 0 (0) | 0 | 0 | 0 |
| | Eduart Rroca | 0 | 0 | 0 (0) | 0 (0) | 0 | 0 | 0 |
| | Emiljano Musta | 0 | 0 | 0 (0) | 0 (0) | 0 | 0 | 0 |
| | Erhun Obanor | 0 | 0 | 0 (0) | 0 (0) | 0 | 0 | 0 |
| | Felix Klaus | 0 | 0 | 0 (0) | 0 (0) | 0 | 0 | 0 |
| | Godberg Barry Cooper | 0 | 0 | 0 (0) | 0 (0) | 0 | 0 | 0 |
| | Josip Brekalo | 0 | 0 | 0 (0) | 0 (0) | 0 | 0 | 0 |
| | Josuha Guilavogui | 0 | 0 | 0 (0) | 0 (0) | 0 | 0 | 0 |
| | João Victor Santos Sa | 0 | 0 | 0 (0) | 0 (0) | 0 | 0 | 0 |
| | Jérôme Roussillon | 0 | 0 | 0 (0) | 0 (0) | 0 | 0 | 0 |
| | Kenan Horić | 0 | 0 | 0 (0) | 0 (0) | 0 | 0 | 0 |
| | Koen Casteels | 0 | 0 | 0 (0) | 0 (0) | 0 | 0 | 0 |
| | Maxence Lacroix | 0 | 0 | 0 (0) | 0 (0) | 0 | 0 | 0 |
| | Maximilian Arnold | 0 | 0 | 0 (0) | 0 (0) | 0 | 0 | 0 |
| | Patrick Friday Eze | 0 | 0 | 0 (0) | 0 (0) | 0 | 0 | 0 |
| | Paulo Otavio Rosa Silva | 0 | 0 | 0 (0) | 0 (0) | 0 | 0 | 0 |
| | Renato Steffen | 0 | 0 | 0 (0) | 0 (0) | 0 | 0 | 0 |
| | Vesel Limaj | 0 | 0 | 0 (0) | 0 (0) | 0 | 0 | 0 |
| | Wout Weghorst | 0 | 0 | 0 (0) | 0 (0) | 0 | 0 | 0 |
| | Xaver Schlager | 0 | 0 | 0 (0) | 0 (0) | 0 | 0 | 0 |
| | Yannick Gerhardt | 0 | 0 | 0 (0) | 0 (0) | 0 | 0 | 0 |
| | Zenel Gavazaj | 0 | 0 | 0 (0) | 0 (0) | 0 | 0 | 0 |
| | Player Name | Clearances | Blocked shots | Interceptions | Tackles | Dribbles past | Penalty committed | Saves | Saves inside box |
| --- | --- | --- | --- | --- | --- | --- | --- | --- | --- |
| | Admir Mehmedi | 0 | 0 | 0 | 0 | 0 | 0 | 0 | 0 |
| | Albin Gashi | 0 | 0 | 0 | 0 | 0 | 0 | 0 | 0 |
| | Besar Musolli | 0 | 0 | 0 | 0 | 0 | 0 | 0 | 0 |
| | Besir Demiri | 0 | 0 | 0 | 0 | 0 | 0 | 0 | 0 |
| | Bruno Telushi | 0 | 0 | 0 | 0 | 0 | 0 | 0 | 0 |
| | Edis Maliki | 0 | 0 | 0 | 0 | 0 | 0 | 0 | 0 |
| | Eduart Rroca | 0 | 0 | 0 | 0 | 0 | 0 | 0 | 0 |
| | Emiljano Musta | 0 | 0 | 0 | 0 | 0 | 0 | 0 | 0 |
| | Erhun Obanor | 0 | 0 | 0 | 0 | 0 | 0 | 0 | 0 |
| | Felix Klaus | 0 | 0 | 0 | 0 | 0 | 0 | 0 | 0 |
| | Godberg Barry Cooper | 0 | 0 | 0 | 0 | 0 | 0 | 0 | 0 |
| | Josip Brekalo | 0 | 0 | 0 | 0 | 0 | 0 | 0 | 0 |
| | Josuha Guilavogui | 0 | 0 | 0 | 0 | 0 | 0 | 0 | 0 |
| | João Victor Santos Sa | 0 | 0 | 0 | 0 | 0 | 0 | 0 | 0 |
| | Jérôme Roussillon | 0 | 0 | 0 | 0 | 0 | 0 | 0 | 0 |
| | Kenan Horić | 0 | 0 | 0 | 0 | 0 | 0 | 0 | 0 |
| | Koen Casteels | 0 | 0 | 0 | 0 | 0 | 0 | 0 | 0 |
| | Maxence Lacroix | 0 | 0 | 0 | 0 | 0 | 0 | 0 | 0 |
| | Maximilian Arnold | 0 | 0 | 0 | 0 | 0 | 0 | 0 | 0 |
| | Patrick Friday Eze | 0 | 0 | 0 | 0 | 0 | 0 | 0 | 0 |
| | Paulo Otavio Rosa Silva | 0 | 0 | 0 | 0 | 0 | 0 | 0 | 0 |
| | Renato Steffen | 0 | 0 | 0 | 0 | 0 | 0 | 0 | 0 |
| | Vesel Limaj | 0 | 0 | 0 | 0 | 0 | 0 | 0 | 0 |
| | Wout Weghorst | 0 | 0 | 0 | 0 | 0 | 0 | 0 | 0 |
| | Xaver Schlager | 0 | 0 | 0 | 0 | 0 | 0 | 0 | 0 |
| | Yannick Gerhardt | 0 | 0 | 0 | 0 | 0 | 0 | 0 | 0 |
| | Zenel Gavazaj | 0 | 0 | 0 | 0 | 0 | 0 | 0 | 0 |