West Ham United - West Bromwich Albion
Last Update 23 Oct 2020, 21:14
West Ham United vs West Bromwich Albion live stream and TV broadcast
25 Jan 2020, 15:00
West Ham United vs West Bromwich Albion
Location: London
Venue: London Stadium
Referee: Stuart Attwell
Live streaming
TV Stations
Live comments
Data will be available at kick off time or sooner
Data will be available at kick off time or sooner
West Ham United vs West Bromwich Albion Pre-Match Odds
| | West Ham United | Draw | West Bromwich Albion |
| --- | --- | --- | --- |
| bwin | 1.67 | 4.00 | 5.00 |
| Ladbrokes | 1.75 | 3.70 | 4.75 |
| WilliamHill | 1.67 | 3.80 | 5.00 |
| Bet-At-Home | 1.67 | 3.65 | 4.60 |
| 1xbet | 1.73 | 3.97 | 4.84 |
Statistics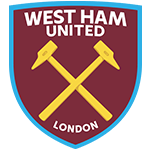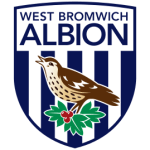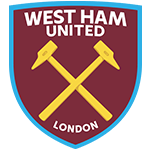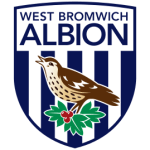 392 (0%)
Accurate passes
282 (0%)
About West Ham United vs West Bromwich Albion
The match will kick off at 15:00 on 25 Jan 2020, at London Stadium in London. The referee for this fixture will be Stuart Attwell and the lineups for both teams will be updated a few hours before the match starts.
In their previous matches, West Ham United won 2 games (Wolverhampton Wanderers, Leicester City) and lost 1 (with Everton) while 2 games ended in draws (against Tottenham Hotspur, Manchester City). West Ham United managed to score 12 goals and conceded 8 goals (12-8).
West Bromwich Albion won 0 matches of their last five , lost 2 (with Brentford, Southampton) and 3 fixtures ended in draws (against Chelsea, Burnley, Brighton & Hove Albion). The team scored 6 goals while conceding 8 (6-8).
The last direct match between West Ham United and West Bromwich Albion was played on 25 Jan 20 and was won by West Bromwich Albion with 0-1.
West Ham United vs West Bromwich Albion Prediction
According to the odds, West Ham United is the favourite of this match. A draw in West Ham United - West Bromwich Albion stands at 4.00.
All live broadcasting information can be found at the top of the page. SportsPlus.Me provides only official streaming through our partner, bet365. If the match is present in their live streaming schedule you will be able to watch it live online.
Read More...
Players
Common / Attack
Passing / Duels
Defence / Goalkeeper
| | Player Name | Goals | Assists | Shots | Shots on goal | Dribbles (succ.) | Penalty won | Hit woodwork | Minutes played | Position |
| --- | --- | --- | --- | --- | --- | --- | --- | --- | --- | --- |
| | Aaron Cresswell | 0 | 0 | 0 | 0 | 2 (2) | 0 | 0 | 90 | D |
| | Ahmed Hegazi | 0 | 0 | 0 | 0 | 0 (0) | 0 | 0 | 90 | D |
| | Albian Ajeti | 0 | 0 | 2 | 0 | 0 (0) | 0 | 0 | 90 | A |
| | Angelo Obinze Ogbonna | 0 | 0 | 1 | 0 | 0 (0) | 0 | 0 | 44 | D |
| | Carlos Alberto Sánchez Moreno | 0 | 0 | 0 | 0 | 0 (0) | 0 | 0 | 46 | M |
| | Charlie Austin | 0 | 0 | 2 | 1 | 1 (0) | 0 | 0 | 70 | A |
| | Chris Brunt | 0 | 0 | 1 | 0 | 0 (0) | 0 | 0 | 90 | M |
| | Conor Townsend | 1 | 0 | 1 | 1 | 0 (0) | 0 | 0 | 90 | D |
| | Dara O'Shea | 0 | 0 | 0 | 0 | 5 (4) | 0 | 0 | 90 | D |
| | Darren Randolph | 0 | 0 | 0 | 0 | 0 (0) | 0 | 0 | 90 | G |
| | Declan Rice | 0 | 0 | 4 | 2 | 2 (1) | 0 | 0 | 90 | M |
| | Fabián Cornelio Balbuena González | 0 | 0 | 0 | 0 | 0 (0) | 0 | 0 | 46 | D |
| | Filip Krovinović | 0 | 0 | 4 | 0 | 2 (2) | 0 | 0 | 74 | A |
| | Gareth Barry | 0 | 0 | 0 | 0 | 0 (0) | 0 | 0 | 90 | M |
| | Issa Diop | 0 | 0 | 1 | 1 | 0 (0) | 0 | 0 | 90 | D |
| | Jonathan Bond | 0 | 0 | 0 | 0 | 0 (0) | 0 | 0 | 90 | G |
| | Kenneth Dahrup Zohorè | 0 | 0 | 0 | 0 | 0 (0) | 0 | 0 | 20 | A |
| | Kyle Bartley | 0 | 0 | 0 | 0 | 0 (0) | 0 | 0 | 16 | D |
| | Kyle Edwards | 0 | 0 | 2 | 1 | 7 (4) | 0 | 0 | 90 | M |
| | Manuel Lanzini | 0 | 0 | 2 | 0 | 0 (0) | 0 | 0 | 46 | M |
| | Mark Noble | 0 | 0 | 2 | 0 | 3 (3) | 0 | 0 | 44 | M |
| | Matt Phillips | 0 | 0 | 0 | 0 | 2 (0) | 0 | 0 | 62 | M |
| | Michail Antonio | 0 | 0 | 1 | 0 | 4 (2) | 0 | 0 | 44 | M |
| | Oluwasemilogo Adesewo Ibidapo Ajayi | 0 | 0 | 0 | 0 | 2 (2) | 0 | 0 | 72 | D |
| | Pablo Fornals Malla | 0 | 0 | 0 | 0 | 0 (0) | 0 | 0 | 90 | M |
| | Pablo Javier Zabaleta Girod | 0 | 0 | 1 | 0 | 0 (0) | 0 | 0 | 90 | D |
| | Rayhaan Rahim Amari Tulloch | 0 | 0 | 1 | 0 | 0 (0) | 0 | 0 | 28 | A |
| | Sébastien Haller | 0 | 0 | 1 | 0 | 3 (0) | 0 | 0 | 90 | A |
| | Player Name | Passes | Key passes | Crosses (acc.) | Duels (won) | Dispossessed | Was fouled | Fouls commited |
| --- | --- | --- | --- | --- | --- | --- | --- | --- |
| | Aaron Cresswell | 45 | 0 | 4 (0) | 0 (0) | 0 | 0 | 0 |
| | Ahmed Hegazi | 31 | 0 | 0 (0) | 0 (0) | 0 | 0 | 0 |
| | Albian Ajeti | 15 | 1 | 0 (0) | 0 (0) | 0 | 1 | 0 |
| | Angelo Obinze Ogbonna | 37 | 1 | 0 (0) | 0 (0) | 0 | 0 | 2 |
| | Carlos Alberto Sánchez Moreno | 26 | 1 | 0 (0) | 0 (0) | 0 | 0 | 0 |
| | Charlie Austin | 12 | 1 | 2 (0) | 0 (0) | 0 | 1 | 0 |
| | Chris Brunt | 35 | 0 | 4 (1) | 0 (0) | 0 | 1 | 0 |
| | Conor Townsend | 30 | 1 | 2 (1) | 0 (0) | 0 | 2 | 0 |
| | Dara O'Shea | 39 | 2 | 5 (2) | 0 (0) | 0 | 1 | 1 |
| | Darren Randolph | 22 | 0 | 0 (0) | 0 (0) | 0 | 1 | 0 |
| | Declan Rice | 66 | 1 | 2 (0) | 0 (0) | 0 | 0 | 1 |
| | Fabián Cornelio Balbuena González | 29 | 0 | 0 (0) | 0 (0) | 0 | 0 | 0 |
| | Filip Krovinović | 40 | 2 | 1 (0) | 0 (0) | 0 | 1 | 0 |
| | Gareth Barry | 33 | 1 | 0 (0) | 0 (0) | 0 | 1 | 3 |
| | Issa Diop | 45 | 0 | 0 (0) | 0 (0) | 0 | 0 | 1 |
| | Jonathan Bond | 41 | 0 | 0 (0) | 0 (0) | 0 | 0 | 0 |
| | Kenneth Dahrup Zohorè | 10 | 1 | 1 (1) | 0 (0) | 0 | 2 | 0 |
| | Kyle Bartley | 5 | 0 | 0 (0) | 0 (0) | 0 | 0 | 0 |
| | Kyle Edwards | 29 | 1 | 4 (1) | 0 (0) | 0 | 0 | 2 |
| | Manuel Lanzini | 59 | 6 | 3 (1) | 0 (0) | 0 | 1 | 1 |
| | Mark Noble | 37 | 1 | 1 (0) | 0 (0) | 0 | 0 | 0 |
| | Matt Phillips | 26 | 0 | 3 (0) | 0 (0) | 0 | 0 | 0 |
| | Michail Antonio | 11 | 1 | 2 (1) | 0 (0) | 0 | 0 | 1 |
| | Oluwasemilogo Adesewo Ibidapo Ajayi | 39 | 0 | 0 (0) | 0 (0) | 0 | 0 | 2 |
| | Pablo Fornals Malla | 22 | 1 | 1 (0) | 0 (0) | 0 | 0 | 1 |
| | Pablo Javier Zabaleta Girod | 36 | 0 | 2 (0) | 0 (0) | 0 | 1 | 0 |
| | Rayhaan Rahim Amari Tulloch | 9 | 0 | 0 (0) | 0 (0) | 0 | 0 | 0 |
| | Sébastien Haller | 37 | 1 | 0 (0) | 0 (0) | 0 | 4 | 2 |
| | Player Name | Clearances | Blocked shots | Interceptions | Tackles | Dribbles past | Penalty committed | Saves | Saves inside box |
| --- | --- | --- | --- | --- | --- | --- | --- | --- | --- |
| | Aaron Cresswell | 0 | 0 | 1 | 3 | 0 | 0 | 0 | 0 |
| | Ahmed Hegazi | 0 | 0 | 1 | 3 | 0 | 0 | 0 | 0 |
| | Albian Ajeti | 0 | 0 | 1 | 1 | 0 | 0 | 0 | 0 |
| | Angelo Obinze Ogbonna | 0 | 0 | 0 | 1 | 0 | 0 | 0 | 0 |
| | Carlos Alberto Sánchez Moreno | 0 | 0 | 1 | 0 | 0 | 0 | 0 | 0 |
| | Charlie Austin | 0 | 0 | 0 | 0 | 0 | 0 | 0 | 0 |
| | Chris Brunt | 0 | 0 | 1 | 2 | 0 | 0 | 0 | 0 |
| | Conor Townsend | 0 | 0 | 1 | 1 | 0 | 0 | 0 | 0 |
| | Dara O'Shea | 0 | 0 | 1 | 2 | 0 | 0 | 0 | 0 |
| | Darren Randolph | 0 | 0 | 0 | 0 | 0 | 0 | 2 | 1 |
| | Declan Rice | 0 | 0 | 2 | 3 | 0 | 0 | 0 | 0 |
| | Fabián Cornelio Balbuena González | 0 | 0 | 1 | 1 | 0 | 0 | 0 | 0 |
| | Filip Krovinović | 0 | 0 | 0 | 0 | 0 | 0 | 0 | 0 |
| | Gareth Barry | 0 | 1 | 2 | 5 | 0 | 0 | 0 | 0 |
| | Issa Diop | 0 | 2 | 1 | 0 | 0 | 0 | 0 | 0 |
| | Jonathan Bond | 0 | 0 | 0 | 0 | 0 | 0 | 3 | 1 |
| | Kenneth Dahrup Zohorè | 0 | 0 | 0 | 0 | 0 | 0 | 0 | 0 |
| | Kyle Bartley | 0 | 0 | 0 | 0 | 0 | 0 | 0 | 0 |
| | Kyle Edwards | 0 | 0 | 2 | 1 | 0 | 0 | 0 | 0 |
| | Manuel Lanzini | 0 | 0 | 0 | 2 | 0 | 0 | 0 | 0 |
| | Mark Noble | 0 | 0 | 0 | 1 | 0 | 0 | 0 | 0 |
| | Matt Phillips | 0 | 0 | 0 | 0 | 0 | 0 | 0 | 0 |
| | Michail Antonio | 0 | 0 | 1 | 0 | 0 | 0 | 0 | 0 |
| | Oluwasemilogo Adesewo Ibidapo Ajayi | 0 | 1 | 0 | 1 | 0 | 0 | 0 | 0 |
| | Pablo Fornals Malla | 0 | 0 | 0 | 1 | 0 | 0 | 0 | 0 |
| | Pablo Javier Zabaleta Girod | 0 | 0 | 0 | 1 | 0 | 0 | 0 | 0 |
| | Rayhaan Rahim Amari Tulloch | 0 | 0 | 1 | 1 | 0 | 0 | 0 | 0 |
| | Sébastien Haller | 0 | 0 | 0 | 1 | 0 | 0 | 0 | 0 |