West Ham United - Hull City
Last Update 21 Oct 2020, 06:10
West Ham United vs Hull City live stream and TV broadcast
22 Sep 2020, 18:30
West Ham United vs Hull City
Location: London
Venue: London Stadium
Referee: Simon Hooper
Live streaming
TV Stations
Live comments
Data will be available at kick off time or sooner
Data will be available at kick off time or sooner
West Ham United vs Hull City Pre-Match Odds
| | West Ham United | Draw | Hull City |
| --- | --- | --- | --- |
| 1xbet | 1.30 | 6.05 | 10.10 |
| bwin | 1.28 | 5.50 | 9.75 |
| Ladbrokes | 1.28 | 5.50 | 11.00 |
| Bet-At-Home | 1.27 | 5.40 | 9.00 |
| WilliamHill | 1.29 | 5.50 | 10.00 |
Statistics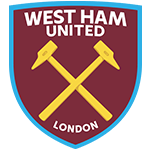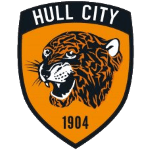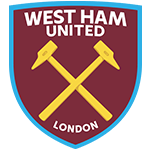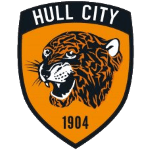 517 (83.12%)
Accurate passes
285 (73.83%)
About West Ham United vs Hull City
The match will kick off at 18:30 on 22 Sep 2020, at London Stadium in London. The referee for this fixture will be Simon Hooper and the lineups for both teams will be updated a few hours before the match starts.
In their previous matches, West Ham United won 2 games (Wolverhampton Wanderers, Leicester City) and lost 1 (with Everton) while 2 games ended in draws (against Tottenham Hotspur, Manchester City). West Ham United managed to score 12 goals and conceded 8 goals (12-8).
Hull City won 3 matches of their last five (against Rochdale, AFC Wimbledon, Bristol Rovers), lost 2 (with Fleetwood Town, Peterborough United) and 0 fixtures ended in draws . The team scored 9 goals while conceding 7 (9-7).
The last direct match between West Ham United and Hull City was played on 22 Sep 20 and was won by West Ham United with 5-1.
West Ham United vs Hull City Prediction
According to the odds, West Ham United is the favourite of this match. A draw in West Ham United - Hull City stands at 6.05.
All live broadcasting information can be found at the top of the page. SportsPlus.Me provides only official streaming through our partner, bet365. If the match is present in their live streaming schedule you will be able to watch it live online.
Read More...
Players
Common / Attack
Passing / Duels
Defence / Goalkeeper
| | Player Name | Goals | Assists | Shots | Shots on goal | Dribbles (succ.) | Penalty won | Hit woodwork | Minutes played | Position |
| --- | --- | --- | --- | --- | --- | --- | --- | --- | --- | --- |
| | Ajibola Alese | 0 | 0 | 0 | 0 | 0 (0) | 0 | 0 | 90 | D |
| | Alfie Jones | 0 | 0 | 0 | 0 | 0 (0) | 0 | 0 | 90 | D |
| | Andriy Yarmolenko | 2 | 2 | 4 | 2 | 3 (3) | 1 | 0 | 90 | M |
| | Benjamin Johnson | 0 | 0 | 0 | 0 | 2 (0) | 0 | 0 | 90 | D |
| | Brandon Fleming | 0 | 0 | 0 | 0 | 1 (0) | 0 | 0 | 90 | D |
| | Callum Jones | 0 | 0 | 0 | 0 | 0 (0) | 0 | 0 | 90 | M |
| | Daniel Batty | 0 | 0 | 1 | 1 | 3 (1) | 0 | 0 | 90 | M |
| | Darren Randolph | 0 | 0 | 0 | 0 | 0 (0) | 0 | 0 | 90 | G |
| | Fabián Cornelio Balbuena González | 0 | 0 | 0 | 0 | 0 (0) | 0 | 0 | 90 | D |
| | Felipe Anderson Pereira Gomes | 0 | 1 | 2 | 0 | 0 (0) | 0 | 0 | 90 | M |
| | George Honeyman | 0 | 0 | 1 | 0 | 1 (0) | 0 | 0 | 73 | M |
| | George Long | 0 | 0 | 0 | 0 | 0 (0) | 0 | 0 | 90 | G |
| | Harrison Ashby | 0 | 0 | 1 | 1 | 3 (2) | 0 | 0 | 69 | D |
| | Jack Wilshere | 0 | 0 | 0 | 0 | 3 (3) | 0 | 0 | 90 | M |
| | James Scott | 0 | 0 | 0 | 0 | 2 (1) | 0 | 0 | 61 | M |
| | Josh Magennis | 0 | 1 | 2 | 2 | 0 (0) | 0 | 0 | 90 | A |
| | Keane Lewis-Potter | 0 | 0 | 0 | 0 | 0 (0) | 0 | 0 | 29 | A |
| | Lewie Coyle | 0 | 0 | 0 | 0 | 0 (0) | 0 | 0 | 90 | D |
| | Mallik Wilks | 1 | 0 | 1 | 1 | 2 (1) | 0 | 0 | 29 | A |
| | Manuel Lanzini | 0 | 1 | 3 | 1 | 1 (0) | 0 | 0 | 90 | M |
| | Mbule Longelo Emmanuel | 0 | 0 | 0 | 0 | 1 (0) | 0 | 0 | 21 | A |
| | Richard Smallwood | 0 | 0 | 0 | 0 | 0 (0) | 0 | 0 | 17 | M |
| | Robert Snodgrass | 1 | 0 | 3 | 2 | 0 (0) | 0 | 0 | 90 | M |
| | Sean McLoughlin | 0 | 0 | 0 | 0 | 0 (0) | 0 | 0 | 90 | D |
| | Sébastien Haller | 2 | 0 | 3 | 2 | 2 (2) | 0 | 0 | 90 | A |
| | Thomas Mayer | 0 | 0 | 0 | 0 | 2 (2) | 0 | 0 | 61 | M |
| | Player Name | Passes | Key passes | Crosses (acc.) | Duels (won) | Dispossessed | Was fouled | Fouls commited |
| --- | --- | --- | --- | --- | --- | --- | --- | --- |
| | Ajibola Alese | 64 | 1 | 0 (0) | 15 (6) | 0 | 1 | 1 |
| | Alfie Jones | 44 | 0 | 0 (0) | 3 (0) | 0 | 0 | 1 |
| | Andriy Yarmolenko | 44 | 3 | 4 (0) | 12 (6) | 0 | 0 | 3 |
| | Benjamin Johnson | 58 | 0 | 1 (0) | 11 (2) | 0 | 0 | 1 |
| | Brandon Fleming | 30 | 0 | 3 (0) | 13 (8) | 0 | 3 | 2 |
| | Callum Jones | 30 | 1 | 0 (0) | 8 (6) | 0 | 2 | 1 |
| | Daniel Batty | 58 | 0 | 3 (1) | 10 (4) | 0 | 0 | 0 |
| | Darren Randolph | 33 | 0 | 0 (0) | 0 (0) | 0 | 0 | 0 |
| | Fabián Cornelio Balbuena González | 80 | 1 | 0 (0) | 2 (2) | 0 | 0 | 0 |
| | Felipe Anderson Pereira Gomes | 61 | 3 | 1 (0) | 6 (3) | 0 | 0 | 1 |
| | George Honeyman | 35 | 0 | 2 (0) | 6 (2) | 0 | 1 | 3 |
| | George Long | 26 | 0 | 0 (0) | 1 (0) | 0 | 0 | 0 |
| | Harrison Ashby | 44 | 0 | 1 (0) | 13 (7) | 0 | 2 | 0 |
| | Jack Wilshere | 49 | 3 | 0 (0) | 10 (5) | 0 | 1 | 2 |
| | James Scott | 14 | 0 | 1 (0) | 9 (3) | 0 | 0 | 1 |
| | Josh Magennis | 21 | 1 | 0 (0) | 22 (13) | 0 | 0 | 1 |
| | Keane Lewis-Potter | 7 | 0 | 0 (0) | 0 (0) | 0 | 0 | 0 |
| | Lewie Coyle | 42 | 1 | 2 (1) | 4 (3) | 0 | 2 | 1 |
| | Mallik Wilks | 4 | 0 | 0 (0) | 6 (2) | 0 | 1 | 0 |
| | Manuel Lanzini | 71 | 4 | 2 (2) | 8 (4) | 0 | 4 | 0 |
| | Mbule Longelo Emmanuel | 12 | 0 | 1 (1) | 8 (4) | 0 | 0 | 1 |
| | Richard Smallwood | 13 | 0 | 0 (0) | 1 (1) | 0 | 0 | 0 |
| | Robert Snodgrass | 77 | 1 | 4 (1) | 4 (3) | 0 | 1 | 1 |
| | Sean McLoughlin | 48 | 0 | 0 (0) | 16 (4) | 0 | 1 | 4 |
| | Sébastien Haller | 29 | 0 | 0 (0) | 16 (12) | 0 | 3 | 1 |
| | Thomas Mayer | 14 | 0 | 1 (0) | 6 (5) | 0 | 1 | 0 |
| | Player Name | Clearances | Blocked shots | Interceptions | Tackles | Dribbles past | Penalty committed | Saves | Saves inside box |
| --- | --- | --- | --- | --- | --- | --- | --- | --- | --- |
| | Ajibola Alese | 0 | 0 | 3 | 2 | 0 | 0 | 0 | 0 |
| | Alfie Jones | 0 | 0 | 0 | 0 | 0 | 0 | 0 | 0 |
| | Andriy Yarmolenko | 0 | 0 | 2 | 2 | 0 | 0 | 0 | 0 |
| | Benjamin Johnson | 0 | 0 | 1 | 2 | 0 | 0 | 0 | 0 |
| | Brandon Fleming | 0 | 0 | 3 | 5 | 0 | 0 | 0 | 0 |
| | Callum Jones | 0 | 0 | 1 | 2 | 0 | 0 | 0 | 0 |
| | Daniel Batty | 0 | 0 | 1 | 3 | 0 | 0 | 0 | 0 |
| | Darren Randolph | 0 | 0 | 0 | 0 | 0 | 0 | 3 | 3 |
| | Fabián Cornelio Balbuena González | 0 | 0 | 1 | 0 | 0 | 0 | 0 | 0 |
| | Felipe Anderson Pereira Gomes | 0 | 0 | 5 | 3 | 0 | 0 | 0 | 0 |
| | George Honeyman | 0 | 0 | 1 | 1 | 0 | 0 | 0 | 0 |
| | George Long | 0 | 0 | 0 | 0 | 0 | 0 | 3 | 2 |
| | Harrison Ashby | 0 | 0 | 2 | 2 | 0 | 0 | 0 | 0 |
| | Jack Wilshere | 0 | 0 | 0 | 1 | 0 | 0 | 0 | 0 |
| | James Scott | 0 | 0 | 0 | 0 | 0 | 0 | 0 | 0 |
| | Josh Magennis | 0 | 0 | 0 | 0 | 0 | 0 | 0 | 0 |
| | Keane Lewis-Potter | 0 | 0 | 1 | 0 | 0 | 0 | 0 | 0 |
| | Lewie Coyle | 0 | 0 | 2 | 1 | 0 | 0 | 0 | 0 |
| | Mallik Wilks | 0 | 0 | 0 | 0 | 0 | 0 | 0 | 0 |
| | Manuel Lanzini | 0 | 0 | 0 | 0 | 0 | 0 | 0 | 0 |
| | Mbule Longelo Emmanuel | 0 | 0 | 1 | 3 | 0 | 0 | 0 | 0 |
| | Richard Smallwood | 0 | 0 | 0 | 1 | 0 | 0 | 0 | 0 |
| | Robert Snodgrass | 0 | 0 | 0 | 2 | 0 | 0 | 0 | 0 |
| | Sean McLoughlin | 0 | 0 | 2 | 1 | 0 | 1 | 0 | 0 |
| | Sébastien Haller | 0 | 0 | 0 | 0 | 0 | 0 | 0 | 0 |
| | Thomas Mayer | 0 | 0 | 0 | 2 | 0 | 0 | 0 | 0 |