Udinese - Parma
Last Update 20 Oct 2020, 16:37
Udinese vs Parma live stream and TV broadcast
18 Oct 2020, 16:00
Udinese vs Parma
Location: Udine
Venue: Dacia Arena
Referee: Michael Fabbri
Live streaming
TV Stations
Live comments
Arena Sport (Cro)
Arena Sport (Ser)
beIN Sport (Tur)
Bet.pt
bet365
BetClic.fr
Betclic.pl
Chance
CMore Live (Swe)
Digi Sport 1 (Hun)
Digi Sport 3 (Rom)
Eleven Sports 2 (Pol)
Look Sport
Look Sport +
Netbet
Nova Sports (Hel)
Sky Sport (Ita)
Sky Sport Serie A (Ita)
Sport TV (Por)
Sport TV (Slo)
STS.pl
Telekom Sport (Rom)
Tipsport
Tipsport SK
TV2 Sport X (Den)
Winlinebet
Thats all. Game finished - Udinese 3, Parma 2.

90'

6'

Shot blocked. Ignacio Pussetto - Udinese - shot with left foot from outside the box is blocked. Assist - Jean-Victor Makengo.

90'

7'

Second Half ended - Udinese 3, Parma 2.

90'

5'

Fouled by Vincent Laurini - Parma

90'

5'

Stefano Okaka - Udinese - won a free kick on the left wing.

90'

4'

Fouled by Juraj Kucka - Parma

90'

4'

Jean-Victor Makengo - Udinese - won a free kick in defence.

90'

1'

Jean-Victor Makengo - Udinese - receive yellow card for a foul.

88'

Goal! Udinese 3, Parma 2. Ignacio Pussetto - Udinese - shot with right foot from outside the box to the left corner. Assist - Stefano Okaka.

87'

Alberto Grassi - Parma - won a free kick in attack.

87'

Fouled by Jean-Victor Makengo - Udinese

86'

Shot blocked. Simon Sohm - Parma - shot with right foot from outside the box is blocked. Assist - Juraj Kucka.

86'

Hand ball by Simon Sohm - Parma

82'

Corner - Udinese. Conceded by Simone Iacoponi.

83'

Fouled by Yann Karamoh - Parma

83'

Rodrigo de Paul - Udinese - won a free kick on the left wing.

81'

Fouled by Jean-Victor Makengo - Udinese

81'

Yann Karamoh - Parma - won a free kick on the right wing.

78'

Substitution - Udinese. Fernando Forestieri for Thomas Ouwejan.

80'

Fouled by Jean-Victor Makengo - Udinese

80'

Vincent Laurini - Parma - won a free kick in defence.

80'

Substitution - Parma. Alberto Grassi for Hernani.

77'

Hand ball by Stefano Okaka - Udinese

78'

Missed chance. Rodrigo de Paul - Udinese - shot with right foot from outside the box missed. Assist - Samir.

78'

Substitution - Udinese. Gerard Deulofeu for Roberto Pereyra.

74'

Shot blocked. Samir - Udinese - shot with the head from the right side of the six yard box is blocked.

73'

Simone Iacoponi - Parma - receive yellow card for a foul.

74'

Corner - Udinese. Conceded by Yann Karamoh.

71'

Riccardo Gagliolo - Parma - won a free kick in defence.

73'

Fouled by Simone Iacoponi - Parma

73'

Ignacio Pussetto - Udinese - won a free kick on the left wing.

70'

Goal! Udinese 2, Parma 2. Yann Karamoh - Parma - shot with right foot from few metres to the right corner. Assist - Giuseppe Pezzella with a cross.

71'

Fouled by Stefano Okaka - Udinese

67'

Substitution - Udinese. Ignacio Pussetto for Kevin Lasagna.

69'

New attacking attempt. Ignacio Pussetto - Udinese - shot with right foot from outside the box is saved by goalkeeper in the centre of the goal. Assist - Thomas Ouwejan.

67'

Substitution - Udinese. Jean-Victor Makengo for Tolgay Arslan.

64'

Substitution - Parma. Wylan Cyprien for Gastón Brugman.

64'

Substitution - Parma. Simon Sohm for Jasmin Kurtic.

65'

Missed chance. Rodrigo de Paul - Udinese - shot with left foot from outside the box missed.

65'

Corner - Udinese. Conceded by Riccardo Gagliolo.

65'

Missed chance. Sebastien De Maio - Udinese - shot with the head from the centre of the box missed. Assist - Rodrigo de Paul with a cross after corner.

67'

Offside - Udinese. Rodrigo de Paul with a pass, however Kevin Lasagna is in offside.

62'

Riccardo Gagliolo - Parma - won a free kick in defence.

61'

Corner - Udinese. Conceded by Gastón Brugman.

62'

Corner - Udinese. Conceded by Gastón Brugman.

62'

Fouled by Stefano Okaka - Udinese

57'

Gastón Brugman - Parma - receive yellow card for a foul.

56'

Missed chance. Giuseppe Pezzella - Parma - shot with left foot from outside the box is high and wide to the left after corner.

55'

Corner - Parma. Conceded by Roberto Pereyra.

52'

Own Goal by Simone Iacoponi, Parma. Udinese 2, Parma 1.

49'

Missed chance. Hernani - Parma - shot with left foot from the centre of the box missed to the left. Assist - Gervinho.

46'

Shot blocked. Rodrigo de Paul - Udinese - shot with right foot from outside the box is blocked.

46'

Corner - Udinese. Conceded by Riccardo Gagliolo.

45'

Second Half starts Udinese 1, Parma 1.

45'

2'

First Half ended - Udinese 1, Parma 1.

45'

Missed chance. Thomas Ouwejan - Udinese - shot with right foot from the centre of the box missed. Assist - Rodrigo de Paul with a cross.

45'

1'

Shot blocked. Jasmin Kurtic - Parma - shot with right foot from the centre of the box is blocked. Assist - Gervinho.

45'

1'

Corner - Parma. Conceded by Hidde ter Avest.

45'

2'

Corner - Parma. Conceded by Rodrigo de Paul.

44'

Fouled by Tolgay Arslan - Udinese

44'

Hernani - Parma - won a free kick in defence.

44'

Tolgay Arslan - Udinese - receive yellow card for a foul.

40'

Missed chance. Stefano Okaka - Udinese - shot with the head from the centre of the box is close, but misses the top right corner. Assist - Rodrigo de Paul with a cross.

37'

Fouled by Stefano Okaka - Udinese

37'

Simone Iacoponi - Parma - won a free kick in defence.

36'

Fouled by Juraj Kucka - Parma

36'

Rodrigo de Paul - Udinese - won a free kick in defence.

33'

Missed chance. Simone Iacoponi - Parma - shot with the head from the centre of the box goes high. Assist - Gastón Brugman with a cross .

34'

Corner - Udinese. Conceded by Giuseppe Pezzella.

31'

Offside - Udinese. Samir with a pass, however Stefano Okaka is in offside.

32'

Hand ball by Rodrigo Becão - Udinese

32'

Rodrigo Becão - Udinese - receive yellow card for hand ball.

30'

Offside - Parma. Juraj Kucka with a pass, however Yann Karamoh is in offside.

31'

Fouled by Gastón Brugman - Parma

31'

Rodrigo de Paul - Udinese - won a free kick in defence.

28'

Goal! Udinese 1, Parma 1. Samir - Udinese - shot with the head from the centre of the box to the high centre of the goal. Assist - Thomas Ouwejan with a cross after corner.

29'

Hand ball by Vincent Laurini - Parma

28'

Shot blocked. Stefano Okaka - Udinese - shot with right foot from the centre of the box is blocked. Assist - Kevin Lasagna with a cross.

28'

Corner - Udinese. Conceded by Riccardo Gagliolo.

26'

Goal! Udinese 0, Parma 1. Hernani - Parma - shot with right foot from outside the box to the left corner. Assist - Riccardo Gagliolo.

25'

Fouled by Kevin Lasagna - Udinese

25'

Hernani - Parma - won a free kick in defence.

23'

Shot blocked. Kevin Lasagna - Udinese - shot with left foot from the centre of the box is blocked. Assist - Tolgay Arslan.

23'

New attacking attempt. Juraj Kucka - Parma - shot with right foot from outside the box is saved in the right corner. Assist - Gervinho.

24'

Fouled by Hernani - Parma

24'

Samir - Udinese - won a free kick on the left wing.

21'

Fouled by Rodrigo Becão - Udinese

21'

Yann Karamoh - Parma - won a free kick on the left wing.

18'

Missed chance. Rodrigo de Paul - Udinese - shot with right foot from outside the box missed to the left. Assist - Thomas Ouwejan.

18'

New attacking attempt. Stefano Okaka - Udinese - shot with right foot from the centre of the box is saved in the left corner. Assist - Rodrigo de Paul.

15'

Fouled by Juraj Kucka - Parma

15'

Rodrigo de Paul - Udinese - won a free kick in defence.

11'

Corner - Udinese. Conceded by Gastón Brugman.

9'

Corner - Udinese. Conceded by Simone Iacoponi.

10'

Missed chance. Samir - Udinese - shot with the head from the centre of the box is very close to the goal. Assist - Thomas Ouwejan with a cross after corner.

9'

Missed chance. Juraj Kucka - Parma - shot with the head from the centre of the box missed. Assist - Yann Karamoh with a cross.

7'

Corner - Udinese. Conceded by Jasmin Kurtic.

3'

Fouled by Riccardo Gagliolo - Parma

3'

Stefano Okaka - Udinese - won a free kick in defence.

2'

Juraj Kucka - Parma - won a free kick on the left wing.

First Half starts.

2'

Fouled by Hidde ter Avest - Udinese
Udinese vs Parma Pre-Match Odds
| | Udinese | Draw | Parma |
| --- | --- | --- | --- |
| Ladbrokes | 2.00 | 3.40 | 3.75 |
| bwin | 1.87 | 3.40 | 4.10 |
| Bet-At-Home | 1.97 | 3.40 | 3.85 |
| 1xbet | 1.96 | 3.60 | 4.11 |
| WilliamHill | 1.95 | 3.40 | 4.00 |
Statistics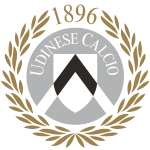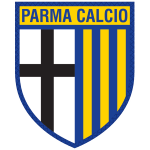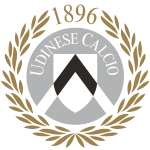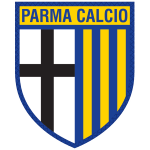 301 (85.51%)
Accurate passes
455 (85.05%)
About Udinese vs Parma
The match will kick off at 16:00 on 18 Oct 2020, at Dacia Arena in Udine. The referee for this fixture will be Michael Fabbri and the lineups for both teams will be updated a few hours before the match starts.
In their previous matches, Udinese won 1 games (Sassuolo) and lost 4 (with Lecce, Hellas Verona, Spezia, Roma) while 0 games ended in draws . Udinese managed to score 2 goals and conceded 6 goals (2-6).
Parma won 2 matches of their last five (against Lecce, Hellas Verona), lost 3 (with Atalanta, Napoli, Bologna) and 0 fixtures ended in draws . The team scored 7 goals while conceding 11 (7-11).
The last direct match between Udinese and Parma was played on 18 Oct 20 and was won by Udinese with 3-2.
Udinese vs Parma Prediction
According to the odds, Udinese is the favourite of this match. A draw in Udinese - Parma stands at 3.40.
All live broadcasting information can be found at the top of the page. SportsPlus.Me provides only official streaming through our partner, bet365. If the match is present in their live streaming schedule you will be able to watch it live online.
This match will be live on TV on the following stations: Arena Sport (Cro), Arena Sport (Ser), beIN Sport (Tur), Bet.pt. The full list of TV stations can be found at the top of the page. Of course, some matches are not televised but you can still follow them online, if live streaming is available.
Read More...
Players
Common / Attack
Passing / Duels
Defence / Goalkeeper
| | Player Name | Goals | Assists | Shots | Shots on goal | Dribbles (succ.) | Penalty won | Hit woodwork | Minutes played | Position |
| --- | --- | --- | --- | --- | --- | --- | --- | --- | --- | --- |
| | Alberto Grassi | 0 | 0 | 0 | 0 | 0 (0) | 0 | 0 | 10 | M |
| | Fernando Martín Forestieri | 0 | 0 | 0 | 0 | 0 (0) | 0 | 0 | 12 | A |
| | Gastón Brugman | 0 | 0 | 0 | 0 | 2 (2) | 0 | 0 | 64 | M |
| | Gerard Deulofeu Lázaro | 0 | 0 | 0 | 0 | 0 (0) | 0 | 0 | 12 | A |
| | Gervais Lombe Yao Kouassi | 0 | 0 | 0 | 0 | 3 (1) | 0 | 0 | 90 | A |
| | Giuseppe Pezzella | 0 | 1 | 1 | 0 | 1 (0) | 0 | 0 | 90 | D |
| | Hernani Azevedo Júnior | 1 | 0 | 2 | 1 | 3 (3) | 0 | 0 | 80 | M |
| | Hidde ter Avest | 0 | 0 | 0 | 0 | 0 (0) | 0 | 0 | 90 | M |
| | Ignacio Pussetto | 1 | 0 | 2 | 2 | 1 (1) | 0 | 0 | 23 | A |
| | Jasmin Kurtič | 0 | 0 | 0 | 0 | 0 (0) | 0 | 0 | 64 | M |
| | Jean-Victor Makengo | 0 | 0 | 0 | 0 | 1 (1) | 0 | 0 | 23 | M |
| | Juraj Kucka | 0 | 0 | 2 | 1 | 2 (2) | 0 | 0 | 90 | A |
| | Kevin Lasagna | 0 | 0 | 0 | 0 | 0 (0) | 0 | 0 | 67 | A |
| | Luigi Sepe | 0 | 0 | 0 | 0 | 0 (0) | 0 | 0 | 90 | G |
| | Nicolas David Andrade | 0 | 0 | 0 | 0 | 0 (0) | 0 | 0 | 90 | G |
| | Riccardo Gagliolo | 0 | 1 | 0 | 0 | 0 (0) | 0 | 0 | 90 | D |
| | Roberto Maximiliano Pereyra | 0 | 0 | 0 | 0 | 1 (1) | 0 | 0 | 78 | M |
| | Rodrigo Javier de Paul | 0 | 0 | 3 | 0 | 4 (3) | 0 | 0 | 90 | M |
| | Rodrigo Nascimiento Franca | 0 | 0 | 0 | 0 | 0 (0) | 0 | 0 | 90 | D |
| | Samir Caetano de Souza Santos | 1 | 0 | 2 | 1 | 0 (0) | 0 | 0 | 90 | D |
| | Sebastian De Maio | 0 | 0 | 1 | 0 | 0 (0) | 0 | 0 | 90 | D |
| | Simon Sohm | 0 | 0 | 0 | 0 | 2 (2) | 0 | 0 | 26 | M |
| | Simone Iacoponi | 0 | 0 | 1 | 0 | 0 (0) | 0 | 0 | 90 | D |
| | Stefano Okaka Chuka | 0 | 1 | 2 | 1 | 2 (1) | 0 | 0 | 90 | A |
| | Thomas Ouwejan | 0 | 1 | 1 | 0 | 0 (0) | 0 | 0 | 78 | M |
| | Tolgay Ali Arslan | 0 | 0 | 0 | 0 | 3 (3) | 0 | 0 | 67 | M |
| | Vincent Laurini | 0 | 0 | 0 | 0 | 0 (0) | 0 | 0 | 90 | D |
| | Wylan Cyprien | 0 | 0 | 0 | 0 | 0 (0) | 0 | 0 | 26 | M |
| | Yann Karamoh | 1 | 0 | 1 | 1 | 2 (2) | 0 | 0 | 90 | A |
| | Player Name | Passes | Key passes | Crosses (acc.) | Duels (won) | Dispossessed | Was fouled | Fouls commited |
| --- | --- | --- | --- | --- | --- | --- | --- | --- |
| | Alberto Grassi | 7 | 0 | 0 (0) | 3 (2) | 0 | 1 | 0 |
| | Fernando Martín Forestieri | 0 | 0 | 0 (0) | 1 (0) | 0 | 0 | 0 |
| | Gastón Brugman | 55 | 1 | 1 (1) | 6 (3) | 0 | 0 | 1 |
| | Gerard Deulofeu Lázaro | 6 | 0 | 1 (0) | 1 (0) | 0 | 0 | 0 |
| | Gervais Lombe Yao Kouassi | 21 | 3 | 0 (0) | 4 (1) | 0 | 0 | 0 |
| | Giuseppe Pezzella | 63 | 1 | 4 (1) | 8 (2) | 0 | 0 | 0 |
| | Hernani Azevedo Júnior | 39 | 0 | 2 (0) | 10 (7) | 0 | 2 | 1 |
| | Hidde ter Avest | 32 | 0 | 4 (0) | 4 (2) | 0 | 0 | 1 |
| | Ignacio Pussetto | 6 | 0 | 1 (0) | 6 (5) | 0 | 1 | 0 |
| | Jasmin Kurtič | 43 | 0 | 3 (0) | 7 (2) | 0 | 0 | 0 |
| | Jean-Victor Makengo | 9 | 1 | 1 (0) | 7 (2) | 0 | 1 | 3 |
| | Juraj Kucka | 37 | 1 | 0 (0) | 14 (6) | 0 | 1 | 3 |
| | Kevin Lasagna | 5 | 1 | 3 (1) | 4 (0) | 0 | 0 | 1 |
| | Luigi Sepe | 29 | 0 | 0 (0) | 1 (1) | 0 | 0 | 0 |
| | Nicolas David Andrade | 18 | 0 | 0 (0) | 0 (0) | 0 | 0 | 0 |
| | Riccardo Gagliolo | 74 | 1 | 0 (0) | 7 (4) | 0 | 2 | 1 |
| | Roberto Maximiliano Pereyra | 31 | 0 | 1 (0) | 5 (3) | 0 | 0 | 0 |
| | Rodrigo Javier de Paul | 49 | 4 | 11 (3) | 21 (15) | 0 | 4 | 0 |
| | Rodrigo Nascimiento Franca | 38 | 0 | 0 (0) | 6 (2) | 0 | 0 | 2 |
| | Samir Caetano de Souza Santos | 30 | 1 | 0 (0) | 6 (4) | 0 | 1 | 0 |
| | Sebastian De Maio | 40 | 0 | 0 (0) | 6 (3) | 0 | 0 | 0 |
| | Simon Sohm | 22 | 0 | 0 (0) | 3 (2) | 0 | 0 | 1 |
| | Simone Iacoponi | 58 | 0 | 0 (0) | 4 (2) | 0 | 1 | 1 |
| | Stefano Okaka Chuka | 22 | 1 | 1 (0) | 12 (5) | 0 | 2 | 4 |
| | Thomas Ouwejan | 32 | 4 | 17 (3) | 4 (2) | 0 | 0 | 0 |
| | Tolgay Ali Arslan | 34 | 1 | 0 (0) | 9 (5) | 0 | 0 | 1 |
| | Vincent Laurini | 49 | 0 | 2 (0) | 7 (4) | 0 | 1 | 2 |
| | Wylan Cyprien | 17 | 0 | 1 (0) | 3 (2) | 0 | 0 | 0 |
| | Yann Karamoh | 21 | 1 | 2 (1) | 15 (6) | 0 | 2 | 1 |
| | Player Name | Clearances | Blocked shots | Interceptions | Tackles | Dribbles past | Penalty committed | Saves | Saves inside box |
| --- | --- | --- | --- | --- | --- | --- | --- | --- | --- |
| | Alberto Grassi | 0 | 0 | 0 | 1 | 0 | 0 | 0 | 0 |
| | Fernando Martín Forestieri | 0 | 0 | 0 | 0 | 0 | 0 | 0 | 0 |
| | Gastón Brugman | 0 | 0 | 2 | 1 | 0 | 0 | 0 | 0 |
| | Gerard Deulofeu Lázaro | 0 | 0 | 0 | 0 | 0 | 0 | 0 | 0 |
| | Gervais Lombe Yao Kouassi | 0 | 0 | 0 | 0 | 0 | 0 | 0 | 0 |
| | Giuseppe Pezzella | 0 | 0 | 1 | 0 | 0 | 0 | 0 | 0 |
| | Hernani Azevedo Júnior | 0 | 0 | 2 | 0 | 0 | 0 | 0 | 0 |
| | Hidde ter Avest | 0 | 1 | 1 | 2 | 0 | 0 | 0 | 0 |
| | Ignacio Pussetto | 0 | 0 | 0 | 2 | 0 | 0 | 0 | 0 |
| | Jasmin Kurtič | 0 | 0 | 0 | 0 | 0 | 0 | 0 | 0 |
| | Jean-Victor Makengo | 0 | 0 | 0 | 0 | 0 | 0 | 0 | 0 |
| | Juraj Kucka | 0 | 0 | 0 | 2 | 0 | 0 | 0 | 0 |
| | Kevin Lasagna | 0 | 0 | 1 | 0 | 0 | 0 | 0 | 0 |
| | Luigi Sepe | 0 | 0 | 0 | 0 | 0 | 0 | 2 | 1 |
| | Nicolas David Andrade | 0 | 0 | 0 | 0 | 0 | 0 | 1 | 0 |
| | Riccardo Gagliolo | 0 | 0 | 0 | 0 | 0 | 0 | 0 | 0 |
| | Roberto Maximiliano Pereyra | 0 | 0 | 5 | 1 | 0 | 0 | 0 | 0 |
| | Rodrigo Javier de Paul | 0 | 0 | 1 | 7 | 0 | 0 | 0 | 0 |
| | Rodrigo Nascimiento Franca | 0 | 0 | 2 | 1 | 0 | 0 | 0 | 0 |
| | Samir Caetano de Souza Santos | 0 | 0 | 3 | 2 | 0 | 0 | 0 | 0 |
| | Sebastian De Maio | 0 | 1 | 3 | 1 | 0 | 0 | 0 | 0 |
| | Simon Sohm | 0 | 0 | 0 | 0 | 0 | 0 | 0 | 0 |
| | Simone Iacoponi | 0 | 0 | 3 | 0 | 0 | 0 | 0 | 0 |
| | Stefano Okaka Chuka | 0 | 0 | 0 | 0 | 0 | 0 | 0 | 0 |
| | Thomas Ouwejan | 0 | 0 | 1 | 2 | 0 | 0 | 0 | 0 |
| | Tolgay Ali Arslan | 0 | 0 | 1 | 1 | 0 | 0 | 0 | 0 |
| | Vincent Laurini | 0 | 0 | 1 | 2 | 0 | 0 | 0 | 0 |
| | Wylan Cyprien | 0 | 0 | 0 | 1 | 0 | 0 | 0 | 0 |
| | Yann Karamoh | 0 | 0 | 0 | 1 | 0 | 0 | 0 | 0 |