Lokomotiv Plovdiv - Tottenham Hotspur
Last Update 18 Oct 2020, 22:46
Lokomotiv Plovdiv vs Tottenham Hotspur live stream and TV broadcast
17 Sep 2020, 16:00
Lokomotiv Plovdiv vs Tottenham Hotspur
Location: Plovdiv
Venue: Stadion Lokomotiv
Referee: Harm Osmers
Live streaming
TV Stations
Live comments
Arena Sport (Cro)
Arena Sport (Ser)
bet365
BetClic.fr
Diema Sport
Eurosport 2 (Den)
Sport 2 (Cze)
Viaplay (Nor)
Data will be available at kick off time or sooner
Lokomotiv Plovdiv vs Tottenham Hotspur Pre-Match Odds
| | Lokomotiv Plovdiv | Draw | Tottenham Hotspur |
| --- | --- | --- | --- |
| bwin | 12.50 | 6.00 | 1.17 |
| Ladbrokes | 12.00 | 5.80 | 1.20 |
| Bet-At-Home | 11.00 | 5.60 | 1.19 |
| 1xbet | 16.70 | 7.25 | 1.20 |
Statistics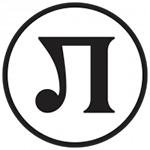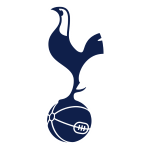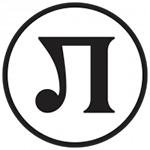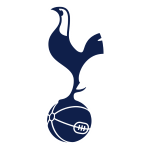 About Lokomotiv Plovdiv vs Tottenham Hotspur
The match will kick off at 16:00 on 17 Sep 2020, at Stadion Lokomotiv in Plovdiv. The referee for this fixture will be Harm Osmers and the lineups for both teams will be updated a few hours before the match starts.
In their previous matches, Lokomotiv Plovdiv won 3 games (Etar, CSKA Sofia, Beroe) and lost 1 (with Ludogorets) while 1 games ended in draws (against Arda). Lokomotiv Plovdiv managed to score 9 goals and conceded 6 goals (9-6).
Tottenham Hotspur won 4 matches of their last five (against Chelsea, Maccabi Haifa, Manchester United, LASK Linz), lost 0 and 1 fixtures ended in draws (against West Ham United). The team scored 20 goals while conceding 7 (20-7).
The last direct match between Lokomotiv Plovdiv and Tottenham Hotspur was played on 17 Sep 20 and was won by Tottenham Hotspur with 1-2.
Lokomotiv Plovdiv vs Tottenham Hotspur Prediction
According to the odds, Tottenham Hotspur is the favourite of this match. A draw in Lokomotiv Plovdiv - Tottenham Hotspur stands at 6.00.
All live broadcasting information can be found at the top of the page. SportsPlus.Me provides only official streaming through our partner, bet365. If the match is present in their live streaming schedule you will be able to watch it live online.
This match will be live on TV on the following stations: Arena Sport (Cro), Arena Sport (Ser), bet365, BetClic.fr. The full list of TV stations can be found at the top of the page. Of course, some matches are not televised but you can still follow them online, if live streaming is available.
Read More...
Players
Common / Attack
Passing / Duels
Defence / Goalkeeper
| | Player Name | Goals | Assists | Shots | Shots on goal | Dribbles (succ.) | Penalty won | Hit woodwork | Minutes played | Position |
| --- | --- | --- | --- | --- | --- | --- | --- | --- | --- | --- |
| | Ante Aralica | 0 | 0 | 0 | 0 | 0 (0) | 0 | 0 | 68 | A |
| | Ben Davies | 0 | 0 | 0 | 0 | 0 (0) | 0 | 0 | 90 | D |
| | Birsent Karagaren | 0 | 0 | 0 | 0 | 0 (0) | 0 | 0 | 79 | M |
| | Christian Ilic | 0 | 0 | 0 | 0 | 0 (0) | 0 | 0 | 22 | M |
| | Davinson Sánchez Mina | 0 | 0 | 0 | 0 | 0 (0) | 0 | 0 | 73 | D |
| | Dimitar Krasimirov Iliev | 0 | 1 | 0 | 0 | 0 (0) | 0 | 0 | 90 | A |
| | Dinis Costa Lima Almeida | 0 | 0 | 0 | 0 | 0 (0) | 0 | 0 | 79 | D |
| | Eric Dier | 0 | 0 | 0 | 0 | 0 (0) | 0 | 0 | 90 | M |
| | Erik Lamela | 0 | 0 | 0 | 0 | 0 (0) | 0 | 0 | 20 | M |
| | Filip Mihaljević | 0 | 0 | 0 | 0 | 0 (0) | 0 | 0 | 9 | A |
| | Georgi Minchev | 1 | 0 | 0 | 0 | 0 (0) | 0 | 0 | 22 | A |
| | Giovani Lo Celso | 0 | 0 | 0 | 0 | 0 (0) | 0 | 0 | 90 | M |
| | Harry Kane | 1 | 0 | 0 | 0 | 0 (0) | 1 | 0 | 90 | A |
| | Heung-Min Son | 0 | 0 | 0 | 0 | 0 (0) | 0 | 0 | 90 | A |
| | Hugo Lloris | 0 | 0 | 0 | 0 | 0 (0) | 0 | 0 | 90 | G |
| | Lucas Gabriel Masoero Masi | 0 | 0 | 0 | 0 | 0 (0) | 0 | 0 | 90 | D |
| | Lucas Rodrigues Moura da Silva | 0 | 1 | 0 | 0 | 0 (0) | 0 | 0 | 17 | A |
| | Lucas Spinola Salinas | 0 | 0 | 0 | 0 | 0 (0) | 0 | 0 | 90 | M |
| | Martin Lukov | 0 | 0 | 0 | 0 | 0 (0) | 0 | 0 | 90 | G |
| | Matt Doherty | 0 | 0 | 0 | 0 | 0 (0) | 0 | 0 | 90 | M |
| | Miloš Petrović | 0 | 0 | 0 | 0 | 0 (0) | 0 | 0 | 90 | D |
| | Momchil Tsvetanov | 0 | 0 | 0 | 0 | 0 (0) | 0 | 0 | 90 | A |
| | Moussa Sissoko | 0 | 0 | 0 | 0 | 0 (0) | 0 | 0 | 61 | M |
| | Parvizchon Umarbaev | 0 | 0 | 0 | 0 | 0 (0) | 0 | 0 | 68 | M |
| | Petar Vitanov | 0 | 0 | 0 | 0 | 0 (0) | 0 | 0 | 81 | M |
| | Pierre-Emile Højbjerg | 0 | 0 | 0 | 0 | 0 (0) | 0 | 0 | 90 | M |
| | Steven Bergwijn | 0 | 0 | 0 | 0 | 0 (0) | 0 | 0 | 70 | A |
| | Tanguy NDombèlé Alvaro | 1 | 0 | 0 | 0 | 0 (0) | 0 | 0 | 29 | M |
| | Player Name | Passes | Key passes | Crosses (acc.) | Duels (won) | Dispossessed | Was fouled | Fouls commited |
| --- | --- | --- | --- | --- | --- | --- | --- | --- |
| | Ante Aralica | 0 | 0 | 0 (0) | 0 (0) | 0 | 0 | 0 |
| | Ben Davies | 0 | 0 | 0 (0) | 0 (0) | 0 | 0 | 0 |
| | Birsent Karagaren | 0 | 0 | 0 (0) | 0 (0) | 0 | 0 | 0 |
| | Christian Ilic | 0 | 0 | 0 (0) | 0 (0) | 0 | 0 | 0 |
| | Davinson Sánchez Mina | 0 | 0 | 0 (0) | 0 (0) | 0 | 0 | 0 |
| | Dimitar Krasimirov Iliev | 0 | 0 | 0 (0) | 0 (0) | 0 | 0 | 0 |
| | Dinis Costa Lima Almeida | 0 | 0 | 0 (0) | 0 (0) | 0 | 0 | 0 |
| | Eric Dier | 0 | 0 | 0 (0) | 0 (0) | 0 | 0 | 0 |
| | Erik Lamela | 0 | 0 | 0 (0) | 0 (0) | 0 | 0 | 0 |
| | Filip Mihaljević | 0 | 0 | 0 (0) | 0 (0) | 0 | 0 | 0 |
| | Georgi Minchev | 0 | 0 | 0 (0) | 0 (0) | 0 | 0 | 0 |
| | Giovani Lo Celso | 0 | 0 | 0 (0) | 0 (0) | 0 | 0 | 0 |
| | Harry Kane | 0 | 0 | 0 (0) | 0 (0) | 0 | 0 | 0 |
| | Heung-Min Son | 0 | 0 | 0 (0) | 0 (0) | 0 | 0 | 0 |
| | Hugo Lloris | 0 | 0 | 0 (0) | 0 (0) | 0 | 0 | 0 |
| | Lucas Gabriel Masoero Masi | 0 | 0 | 0 (0) | 0 (0) | 0 | 0 | 0 |
| | Lucas Rodrigues Moura da Silva | 0 | 0 | 0 (0) | 0 (0) | 0 | 0 | 0 |
| | Lucas Spinola Salinas | 0 | 0 | 0 (0) | 0 (0) | 0 | 0 | 0 |
| | Martin Lukov | 0 | 0 | 0 (0) | 0 (0) | 0 | 0 | 0 |
| | Matt Doherty | 0 | 0 | 0 (0) | 0 (0) | 0 | 0 | 0 |
| | Miloš Petrović | 0 | 0 | 0 (0) | 0 (0) | 0 | 0 | 0 |
| | Momchil Tsvetanov | 0 | 0 | 0 (0) | 0 (0) | 0 | 0 | 0 |
| | Moussa Sissoko | 0 | 0 | 0 (0) | 0 (0) | 0 | 0 | 0 |
| | Parvizchon Umarbaev | 0 | 0 | 0 (0) | 0 (0) | 0 | 0 | 0 |
| | Petar Vitanov | 0 | 0 | 0 (0) | 0 (0) | 0 | 0 | 0 |
| | Pierre-Emile Højbjerg | 0 | 0 | 0 (0) | 0 (0) | 0 | 0 | 0 |
| | Steven Bergwijn | 0 | 0 | 0 (0) | 0 (0) | 0 | 0 | 0 |
| | Tanguy NDombèlé Alvaro | 0 | 0 | 0 (0) | 0 (0) | 0 | 0 | 0 |
| | Player Name | Clearances | Blocked shots | Interceptions | Tackles | Dribbles past | Penalty committed | Saves | Saves inside box |
| --- | --- | --- | --- | --- | --- | --- | --- | --- | --- |
| | Ante Aralica | 0 | 0 | 0 | 0 | 0 | 0 | 0 | 0 |
| | Ben Davies | 0 | 0 | 0 | 0 | 0 | 0 | 0 | 0 |
| | Birsent Karagaren | 0 | 0 | 0 | 0 | 0 | 0 | 0 | 0 |
| | Christian Ilic | 0 | 0 | 0 | 0 | 0 | 0 | 0 | 0 |
| | Davinson Sánchez Mina | 0 | 0 | 0 | 0 | 0 | 0 | 0 | 0 |
| | Dimitar Krasimirov Iliev | 0 | 0 | 0 | 0 | 0 | 0 | 0 | 0 |
| | Dinis Costa Lima Almeida | 0 | 0 | 0 | 0 | 0 | 0 | 0 | 0 |
| | Eric Dier | 0 | 0 | 0 | 0 | 0 | 0 | 0 | 0 |
| | Erik Lamela | 0 | 0 | 0 | 0 | 0 | 0 | 0 | 0 |
| | Filip Mihaljević | 0 | 0 | 0 | 0 | 0 | 0 | 0 | 0 |
| | Georgi Minchev | 0 | 0 | 0 | 0 | 0 | 0 | 0 | 0 |
| | Giovani Lo Celso | 0 | 0 | 0 | 0 | 0 | 0 | 0 | 0 |
| | Harry Kane | 0 | 0 | 0 | 0 | 0 | 0 | 0 | 0 |
| | Heung-Min Son | 0 | 0 | 0 | 0 | 0 | 0 | 0 | 0 |
| | Hugo Lloris | 0 | 0 | 0 | 0 | 0 | 0 | 0 | 0 |
| | Lucas Gabriel Masoero Masi | 0 | 0 | 0 | 0 | 0 | 0 | 0 | 0 |
| | Lucas Rodrigues Moura da Silva | 0 | 0 | 0 | 0 | 0 | 0 | 0 | 0 |
| | Lucas Spinola Salinas | 0 | 0 | 0 | 0 | 0 | 0 | 0 | 0 |
| | Martin Lukov | 0 | 0 | 0 | 0 | 0 | 0 | 0 | 0 |
| | Matt Doherty | 0 | 0 | 0 | 0 | 0 | 0 | 0 | 0 |
| | Miloš Petrović | 0 | 0 | 0 | 0 | 0 | 0 | 0 | 0 |
| | Momchil Tsvetanov | 0 | 0 | 0 | 0 | 0 | 0 | 0 | 0 |
| | Moussa Sissoko | 0 | 0 | 0 | 0 | 0 | 0 | 0 | 0 |
| | Parvizchon Umarbaev | 0 | 0 | 0 | 0 | 0 | 0 | 0 | 0 |
| | Petar Vitanov | 0 | 0 | 0 | 0 | 0 | 0 | 0 | 0 |
| | Pierre-Emile Højbjerg | 0 | 0 | 0 | 0 | 0 | 0 | 0 | 0 |
| | Steven Bergwijn | 0 | 0 | 0 | 0 | 0 | 0 | 0 | 0 |
| | Tanguy NDombèlé Alvaro | 0 | 0 | 0 | 0 | 0 | 0 | 0 | 0 |