The New Saints - Žilina
Last Update 22 Oct 2020, 19:27
The New Saints vs Žilina live stream and TV broadcast
27 Aug 2020, 17:30
The New Saints vs Žilina
Location: Oswestry / Croesoswallt
Venue: Park Hall Stadium
Referee: Manfredas Lukjančukas
Live streaming
TV Stations
Live comments
Data will be available at kick off time or sooner
Data will be available at kick off time or sooner
The New Saints vs Žilina Pre-Match Odds
| | The New Saints | Draw | Žilina |
| --- | --- | --- | --- |
| WilliamHill | 4.33 | 3.90 | 1.63 |
| bwin | 3.90 | 3.90 | 1.67 |
| Bet-At-Home | 4.30 | 3.85 | 1.62 |
| Ladbrokes | 5.00 | 4.00 | 1.67 |
| 1xbet | 4.40 | 4.10 | 1.68 |
Statistics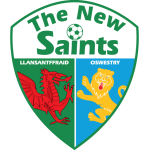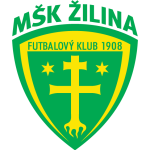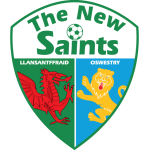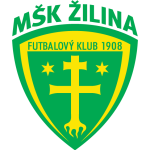 About The New Saints vs Žilina
The match will kick off at 17:30 on 27 Aug 2020, at Park Hall Stadium in Oswestry / Croesoswallt. The referee for this fixture will be Manfredas Lukjančukas and the lineups for both teams will be updated a few hours before the match starts.
In their previous matches, The New Saints won 4 games (Flint Town United, Newtown, Penybont, Connah's Quay) and lost 0 while 1 games ended in draws (against Aberystwyth Town). The New Saints managed to score 19 goals and conceded 2 goals (19-2).
Žilina won 2 matches of their last five (against DAC, Spartak Trnava), lost 2 (with Sereď, Zlaté Moravce) and 1 fixtures ended in draws (against Slovan Bratislava). The team scored 10 goals while conceding 11 (10-11).
The last direct match between The New Saints and Žilina was played on 27 Aug 20 and was won by The New Saints with 3-1.
The New Saints vs Žilina Prediction
According to the odds, Žilina is the favourite of this match. A draw in The New Saints - Žilina stands at 3.90.
All live broadcasting information can be found at the top of the page. SportsPlus.Me provides only official streaming through our partner, bet365. If the match is present in their live streaming schedule you will be able to watch it live online.
Read More...
Players
Common / Attack
Passing / Duels
Defence / Goalkeeper
| | Player Name | Goals | Assists | Shots | Shots on goal | Dribbles (succ.) | Penalty won | Hit woodwork | Minutes played | Position |
| --- | --- | --- | --- | --- | --- | --- | --- | --- | --- | --- |
| | Adam Kopas | 0 | 0 | 0 | 0 | 0 (0) | 0 | 0 | 90 | M |
| | Adrian Cieślewicz | 1 | 0 | 0 | 0 | 0 (0) | 1 | 0 | 3 | A |
| | Blaine Hudson | 0 | 0 | 0 | 0 | 0 (0) | 0 | 0 | 90 | D |
| | Branislav Sluka | 0 | 0 | 0 | 0 | 0 (0) | 0 | 0 | 90 | D |
| | Chris Marriott | 0 | 1 | 0 | 0 | 0 (0) | 0 | 0 | 90 | D |
| | Daniel Redmond | 0 | 0 | 0 | 0 | 0 (0) | 0 | 0 | 90 | D |
| | David Duris | 0 | 0 | 0 | 0 | 0 (0) | 0 | 0 | 90 | M |
| | Dawid Kurminowski | 0 | 0 | 0 | 0 | 0 (0) | 0 | 0 | 5 | M |
| | Dean Ebbe | 0 | 0 | 0 | 0 | 0 (0) | 0 | 0 | 90 | M |
| | Jakub Paur | 0 | 0 | 0 | 0 | 0 (0) | 0 | 0 | 85 | M |
| | Jamie Mullan | 0 | 0 | 0 | 0 | 0 (0) | 0 | 0 | 90 | M |
| | Ján Bernát | 0 | 0 | 0 | 0 | 0 (0) | 0 | 0 | 90 | M |
| | Ján Minárik | 0 | 0 | 0 | 0 | 0 (0) | 0 | 0 | 90 | D |
| | Kristián Vallo | 0 | 0 | 0 | 0 | 0 (0) | 0 | 0 | 90 | M |
| | Louis Gabriel Robles | 1 | 0 | 0 | 0 | 0 (0) | 0 | 0 | 87 | A |
| | Miroslav Gono | 0 | 0 | 0 | 0 | 0 (0) | 0 | 0 | 90 | - |
| | Patrik Iľko | 0 | 0 | 0 | 0 | 0 (0) | 0 | 0 | 90 | A |
| | Patrik Myslovič | 1 | 0 | 0 | 0 | 0 (0) | 1 | 0 | 90 | M |
| | Paul Harrison | 0 | 0 | 0 | 0 | 0 (0) | 0 | 0 | 90 | G |
| | Ryan Astles | 0 | 0 | 0 | 0 | 0 (0) | 0 | 0 | 90 | D |
| | Ryan Brobbel | 0 | 0 | 0 | 0 | 0 (0) | 0 | 0 | 81 | M |
| | Ryan Harrington | 0 | 0 | 0 | 0 | 0 (0) | 0 | 0 | 41 | M |
| | Samuel Petráš | 0 | 0 | 0 | 0 | 0 (0) | 0 | 0 | 90 | G |
| | Simon Spender | 0 | 0 | 0 | 0 | 0 (0) | 0 | 0 | 49 | D |
| | Thomas Holland | 0 | 0 | 0 | 0 | 0 (0) | 0 | 0 | 90 | A |
| | Player Name | Passes | Key passes | Crosses (acc.) | Duels (won) | Dispossessed | Was fouled | Fouls commited |
| --- | --- | --- | --- | --- | --- | --- | --- | --- |
| | Adam Kopas | 0 | 0 | 0 (0) | 0 (0) | 0 | 0 | 0 |
| | Adrian Cieślewicz | 0 | 0 | 0 (0) | 0 (0) | 0 | 0 | 0 |
| | Blaine Hudson | 0 | 0 | 0 (0) | 0 (0) | 0 | 0 | 0 |
| | Branislav Sluka | 0 | 0 | 0 (0) | 0 (0) | 0 | 0 | 0 |
| | Chris Marriott | 0 | 0 | 0 (0) | 0 (0) | 0 | 0 | 0 |
| | Daniel Redmond | 0 | 0 | 0 (0) | 0 (0) | 0 | 0 | 0 |
| | David Duris | 0 | 0 | 0 (0) | 0 (0) | 0 | 0 | 0 |
| | Dawid Kurminowski | 0 | 0 | 0 (0) | 0 (0) | 0 | 0 | 0 |
| | Dean Ebbe | 0 | 0 | 0 (0) | 0 (0) | 0 | 0 | 0 |
| | Jakub Paur | 0 | 0 | 0 (0) | 0 (0) | 0 | 0 | 0 |
| | Jamie Mullan | 0 | 0 | 0 (0) | 0 (0) | 0 | 0 | 0 |
| | Ján Bernát | 0 | 0 | 0 (0) | 0 (0) | 0 | 0 | 0 |
| | Ján Minárik | 0 | 0 | 0 (0) | 0 (0) | 0 | 0 | 0 |
| | Kristián Vallo | 0 | 0 | 0 (0) | 0 (0) | 0 | 0 | 0 |
| | Louis Gabriel Robles | 0 | 0 | 0 (0) | 0 (0) | 0 | 0 | 0 |
| | Miroslav Gono | 0 | 0 | 0 (0) | 0 (0) | 0 | 0 | 0 |
| | Patrik Iľko | 0 | 0 | 0 (0) | 0 (0) | 0 | 0 | 0 |
| | Patrik Myslovič | 0 | 0 | 0 (0) | 0 (0) | 0 | 0 | 0 |
| | Paul Harrison | 0 | 0 | 0 (0) | 0 (0) | 0 | 0 | 0 |
| | Ryan Astles | 0 | 0 | 0 (0) | 0 (0) | 0 | 0 | 0 |
| | Ryan Brobbel | 0 | 0 | 0 (0) | 0 (0) | 0 | 0 | 0 |
| | Ryan Harrington | 0 | 0 | 0 (0) | 0 (0) | 0 | 0 | 0 |
| | Samuel Petráš | 0 | 0 | 0 (0) | 0 (0) | 0 | 0 | 0 |
| | Simon Spender | 0 | 0 | 0 (0) | 0 (0) | 0 | 0 | 0 |
| | Thomas Holland | 0 | 0 | 0 (0) | 0 (0) | 0 | 0 | 0 |
| | Player Name | Clearances | Blocked shots | Interceptions | Tackles | Dribbles past | Penalty committed | Saves | Saves inside box |
| --- | --- | --- | --- | --- | --- | --- | --- | --- | --- |
| | Adam Kopas | 0 | 0 | 0 | 0 | 0 | 0 | 0 | 0 |
| | Adrian Cieślewicz | 0 | 0 | 0 | 0 | 0 | 0 | 0 | 0 |
| | Blaine Hudson | 0 | 0 | 0 | 0 | 0 | 0 | 0 | 0 |
| | Branislav Sluka | 0 | 0 | 0 | 0 | 0 | 0 | 0 | 0 |
| | Chris Marriott | 0 | 0 | 0 | 0 | 0 | 0 | 0 | 0 |
| | Daniel Redmond | 0 | 0 | 0 | 0 | 0 | 0 | 0 | 0 |
| | David Duris | 0 | 0 | 0 | 0 | 0 | 0 | 0 | 0 |
| | Dawid Kurminowski | 0 | 0 | 0 | 0 | 0 | 0 | 0 | 0 |
| | Dean Ebbe | 0 | 0 | 0 | 0 | 0 | 0 | 0 | 0 |
| | Jakub Paur | 0 | 0 | 0 | 0 | 0 | 0 | 0 | 0 |
| | Jamie Mullan | 0 | 0 | 0 | 0 | 0 | 0 | 0 | 0 |
| | Ján Bernát | 0 | 0 | 0 | 0 | 0 | 0 | 0 | 0 |
| | Ján Minárik | 0 | 0 | 0 | 0 | 0 | 0 | 0 | 0 |
| | Kristián Vallo | 0 | 0 | 0 | 0 | 0 | 0 | 0 | 0 |
| | Louis Gabriel Robles | 0 | 0 | 0 | 0 | 0 | 0 | 0 | 0 |
| | Miroslav Gono | 0 | 0 | 0 | 0 | 0 | 0 | 0 | 0 |
| | Patrik Iľko | 0 | 0 | 0 | 0 | 0 | 0 | 0 | 0 |
| | Patrik Myslovič | 0 | 0 | 0 | 0 | 0 | 0 | 0 | 0 |
| | Paul Harrison | 0 | 0 | 0 | 0 | 0 | 0 | 0 | 0 |
| | Ryan Astles | 0 | 0 | 0 | 0 | 0 | 0 | 0 | 0 |
| | Ryan Brobbel | 0 | 0 | 0 | 0 | 0 | 0 | 0 | 0 |
| | Ryan Harrington | 0 | 0 | 0 | 0 | 0 | 0 | 0 | 0 |
| | Samuel Petráš | 0 | 0 | 0 | 0 | 0 | 0 | 0 | 0 |
| | Simon Spender | 0 | 0 | 0 | 0 | 0 | 0 | 0 | 0 |
| | Thomas Holland | 0 | 0 | 0 | 0 | 0 | 0 | 0 | 0 |