Lorient - Strasbourg
Last Update 19 Oct 2020, 13:03
Lorient vs Strasbourg live stream and TV broadcast
23 Aug 2020, 13:00
Lorient vs Strasbourg
Location: Lorient
Venue: Stade Yves Allainmat - Le Moustoir
Referee: Johan Hamel
Live streaming
TV Stations
Live comments
Arena Sport (BiH)
Arena Sport (Cro)
Arena Sport (Ser)
bet365
BetClic.fr
BT Sport
Chance
Digi Sport 1 (Hun)
Digi Sport 2 (Hun)
Digi Sport 2 (Rom)
Eleven Sports (Por)
Fortuna
Fortuna PL
Fortuna SK
Nova Sport 2 (Cze)
Sport TV (Slo)
STS.pl
Tipsport
Tipsport SK
Viaplay (Den)
Viaplay (Fin)
Viaplay (Nor)
Viaplay (Swe)
Viasat Sport Premium (Fin)
Viasat Sport Premium (Swe)
Winlinebet
Wplay
Data will be available at kick off time or sooner
Lorient vs Strasbourg Pre-Match Odds
| | Lorient | Draw | Strasbourg |
| --- | --- | --- | --- |
| Ladbrokes | 2.40 | 3.00 | 3.20 |
| bwin | 2.50 | 3.10 | 3.10 |
| Bet-At-Home | 2.44 | 3.05 | 3.10 |
| WilliamHill | 2.40 | 3.10 | 3.10 |
| 1xbet | 2.47 | 3.19 | 3.19 |
Statistics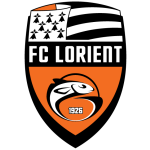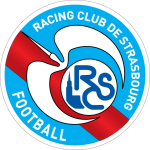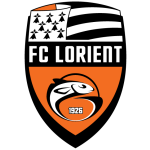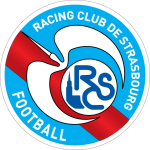 329 (82.25%)
Accurate passes
330 (78.76%)
About Lorient vs Strasbourg
The match will kick off at 13:00 on 23 Aug 2020, at Stade Yves Allainmat - Le Moustoir in Lorient. The referee for this fixture will be Johan Hamel and the lineups for both teams will be updated a few hours before the match starts.
In their previous matches, Lorient won 1 games (Reims) and lost 3 (with Brest, Metz, Olympique Marseille) while 1 games ended in draws (against Olympique Lyonnais). Lorient managed to score 7 goals and conceded 9 goals (7-9).
Strasbourg won 1 matches of their last five (against Dijon), lost 4 (with Saint-Étienne, Monaco, Lille, Olympique Lyonnais) and 0 fixtures ended in draws . The team scored 5 goals while conceding 11 (5-11).
The last direct match between Lorient and Strasbourg was played on 23 Aug 20 and was won by Lorient with 3-1.
Lorient vs Strasbourg Prediction
According to the odds, Lorient is the favourite of this match. A draw in Lorient - Strasbourg stands at 3.00.
All live broadcasting information can be found at the top of the page. SportsPlus.Me provides only official streaming through our partner, bet365. If the match is present in their live streaming schedule you will be able to watch it live online.
This match will be live on TV on the following stations: Arena Sport (BiH), Arena Sport (Cro), Arena Sport (Ser), bet365. The full list of TV stations can be found at the top of the page. Of course, some matches are not televised but you can still follow them online, if live streaming is available.
Read More...
Players
Common / Attack
Passing / Duels
Defence / Goalkeeper
| | Player Name | Goals | Assists | Shots | Shots on goal | Dribbles (succ.) | Penalty won | Hit woodwork | Minutes played | Position |
| --- | --- | --- | --- | --- | --- | --- | --- | --- | --- | --- |
| | Abdul Majeed Waris | 0 | 0 | 1 | 0 | 1 (1) | 0 | 0 | 26 | A |
| | Adrian Grbic | 1 | 0 | 5 | 2 | 4 (1) | 1 | 0 | 84 | A |
| | Adrien Thomasson | 0 | 0 | 1 | 0 | 0 (0) | 0 | 0 | 83 | M |
| | Alexander Djiku | 0 | 0 | 0 | 0 | 0 (0) | 0 | 0 | 26 | D |
| | Eiji Kawashima | 0 | 0 | 0 | 0 | 0 (0) | 0 | 0 | 90 | G |
| | Enzo Le Fée | 0 | 0 | 0 | 0 | 1 (0) | 0 | 0 | 90 | M |
| | Fabien Lemoine | 0 | 0 | 0 | 0 | 0 (0) | 0 | 0 | 71 | M |
| | Franklin Wadja | 0 | 0 | 0 | 0 | 0 (0) | 0 | 0 | 19 | M |
| | Houboulang Mendes | 0 | 0 | 0 | 0 | 2 (1) | 0 | 0 | 90 | D |
| | Ibrahima Sissoko | 0 | 0 | 0 | 0 | 1 (1) | 0 | 0 | 76 | M |
| | Idriss Saadi | 0 | 0 | 0 | 0 | 1 (0) | 0 | 0 | 7 | A |
| | Jean-Ricner Bellegarde | 0 | 0 | 1 | 0 | 0 (0) | 0 | 0 | 14 | M |
| | Julien Laporte | 0 | 0 | 0 | 0 | 0 (0) | 0 | 0 | 90 | D |
| | Jérémy Morel | 0 | 0 | 0 | 0 | 0 (0) | 0 | 0 | 90 | D |
| | Kenny Lala | 0 | 0 | 0 | 0 | 1 (1) | 0 | 0 | 64 | M |
| | Kévin Lucien Zohi | 0 | 0 | 1 | 0 | 1 (1) | 0 | 0 | 14 | A |
| | Lamine Koné | 0 | 0 | 0 | 0 | 0 (0) | 0 | 0 | 90 | D |
| | Laurent Abergel | 0 | 0 | 0 | 0 | 0 (0) | 0 | 0 | 78 | M |
| | Lionel Jules Carole | 0 | 0 | 0 | 0 | 1 (0) | 0 | 0 | 90 | D |
| | Ludovic Ajorque | 0 | 1 | 1 | 0 | 0 (0) | 0 | 0 | 90 | A |
| | Mehdi Chahiri | 1 | 0 | 2 | 1 | 3 (2) | 0 | 0 | 76 | M |
| | Mohamed Simakan | 0 | 0 | 0 | 0 | 1 (1) | 0 | 0 | 90 | D |
| | Paul Nardi | 0 | 0 | 0 | 0 | 0 (0) | 0 | 0 | 90 | G |
| | Pierre-Yves Hamel | 1 | 0 | 1 | 1 | 0 (0) | 0 | 0 | 6 | A |
| | Quentin Boisgard | 0 | 1 | 1 | 1 | 2 (1) | 0 | 0 | 84 | M |
| | Sanjin Prcić | 0 | 0 | 0 | 0 | 0 (0) | 0 | 0 | 64 | M |
| | Stefan Mitrović | 0 | 0 | 0 | 0 | 0 (0) | 0 | 0 | 90 | D |
| | Stéphane Diarra | 0 | 0 | 0 | 0 | 1 (0) | 0 | 0 | 12 | M |
| | Sylvain Marveaux | 0 | 0 | 1 | 1 | 0 (0) | 0 | 0 | 6 | M |
| | Vincent Le Goff | 0 | 0 | 0 | 0 | 1 (0) | 0 | 0 | 90 | D |
| | Yoane Wissa | 1 | 0 | 2 | 2 | 5 (4) | 0 | 0 | 90 | M |
| | Player Name | Passes | Key passes | Crosses (acc.) | Duels (won) | Dispossessed | Was fouled | Fouls commited |
| --- | --- | --- | --- | --- | --- | --- | --- | --- |
| | Abdul Majeed Waris | 4 | 0 | 1 (0) | 4 (1) | 0 | 0 | 0 |
| | Adrian Grbic | 11 | 0 | 1 (0) | 14 (6) | 0 | 3 | 3 |
| | Adrien Thomasson | 39 | 0 | 1 (0) | 8 (4) | 0 | 3 | 0 |
| | Alexander Djiku | 18 | 0 | 0 (0) | 6 (5) | 0 | 1 | 1 |
| | Eiji Kawashima | 18 | 0 | 0 (0) | 1 (1) | 0 | 0 | 0 |
| | Enzo Le Fée | 41 | 3 | 2 (1) | 8 (2) | 0 | 0 | 2 |
| | Fabien Lemoine | 49 | 0 | 0 (0) | 6 (4) | 0 | 1 | 2 |
| | Franklin Wadja | 7 | 0 | 0 (0) | 3 (2) | 0 | 0 | 1 |
| | Houboulang Mendes | 27 | 0 | 2 (1) | 10 (3) | 0 | 0 | 1 |
| | Ibrahima Sissoko | 32 | 1 | 0 (0) | 12 (7) | 0 | 2 | 2 |
| | Idriss Saadi | 4 | 1 | 0 (0) | 2 (0) | 0 | 0 | 0 |
| | Jean-Ricner Bellegarde | 7 | 0 | 1 (0) | 4 (3) | 0 | 0 | 0 |
| | Julien Laporte | 53 | 0 | 0 (0) | 6 (1) | 0 | 0 | 1 |
| | Jérémy Morel | 67 | 0 | 0 (0) | 4 (2) | 0 | 0 | 0 |
| | Kenny Lala | 15 | 0 | 0 (0) | 9 (3) | 0 | 0 | 1 |
| | Kévin Lucien Zohi | 4 | 1 | 0 (0) | 3 (3) | 0 | 0 | 0 |
| | Lamine Koné | 57 | 0 | 0 (0) | 4 (4) | 0 | 1 | 0 |
| | Laurent Abergel | 39 | 0 | 0 (0) | 11 (2) | 0 | 1 | 1 |
| | Lionel Jules Carole | 45 | 0 | 1 (0) | 9 (6) | 0 | 3 | 1 |
| | Ludovic Ajorque | 25 | 1 | 0 (0) | 9 (7) | 0 | 1 | 0 |
| | Mehdi Chahiri | 19 | 1 | 1 (0) | 10 (5) | 0 | 2 | 0 |
| | Mohamed Simakan | 42 | 0 | 2 (0) | 12 (7) | 0 | 1 | 3 |
| | Paul Nardi | 19 | 0 | 0 (0) | 0 (0) | 0 | 0 | 0 |
| | Pierre-Yves Hamel | 2 | 0 | 0 (0) | 3 (1) | 0 | 0 | 0 |
| | Quentin Boisgard | 13 | 2 | 15 (3) | 10 (3) | 0 | 0 | 4 |
| | Sanjin Prcić | 39 | 0 | 0 (0) | 4 (3) | 0 | 2 | 0 |
| | Stefan Mitrović | 51 | 0 | 0 (0) | 6 (3) | 0 | 0 | 2 |
| | Stéphane Diarra | 3 | 0 | 1 (0) | 2 (0) | 0 | 0 | 0 |
| | Sylvain Marveaux | 2 | 0 | 0 (0) | 0 (0) | 0 | 0 | 0 |
| | Vincent Le Goff | 43 | 0 | 1 (0) | 12 (5) | 0 | 1 | 1 |
| | Yoane Wissa | 24 | 0 | 1 (0) | 14 (10) | 0 | 4 | 1 |
| | Player Name | Clearances | Blocked shots | Interceptions | Tackles | Dribbles past | Penalty committed | Saves | Saves inside box |
| --- | --- | --- | --- | --- | --- | --- | --- | --- | --- |
| | Abdul Majeed Waris | 0 | 0 | 0 | 0 | 0 | 0 | 0 | 0 |
| | Adrian Grbic | 0 | 0 | 1 | 2 | 0 | 0 | 0 | 0 |
| | Adrien Thomasson | 0 | 0 | 0 | 1 | 0 | 0 | 0 | 0 |
| | Alexander Djiku | 0 | 0 | 1 | 1 | 0 | 0 | 0 | 0 |
| | Eiji Kawashima | 0 | 0 | 0 | 0 | 0 | 0 | 4 | 4 |
| | Enzo Le Fée | 0 | 1 | 4 | 2 | 0 | 0 | 0 | 0 |
| | Fabien Lemoine | 0 | 0 | 0 | 3 | 0 | 0 | 0 | 0 |
| | Franklin Wadja | 0 | 0 | 1 | 1 | 0 | 0 | 0 | 0 |
| | Houboulang Mendes | 0 | 0 | 1 | 1 | 0 | 0 | 0 | 0 |
| | Ibrahima Sissoko | 0 | 0 | 2 | 2 | 0 | 0 | 0 | 0 |
| | Idriss Saadi | 0 | 0 | 0 | 0 | 0 | 0 | 0 | 0 |
| | Jean-Ricner Bellegarde | 0 | 0 | 0 | 3 | 0 | 0 | 0 | 0 |
| | Julien Laporte | 0 | 1 | 1 | 1 | 0 | 0 | 0 | 0 |
| | Jérémy Morel | 0 | 0 | 1 | 1 | 0 | 0 | 0 | 0 |
| | Kenny Lala | 0 | 0 | 0 | 0 | 0 | 0 | 0 | 0 |
| | Kévin Lucien Zohi | 0 | 0 | 0 | 1 | 0 | 0 | 0 | 0 |
| | Lamine Koné | 0 | 0 | 0 | 1 | 0 | 0 | 0 | 0 |
| | Laurent Abergel | 0 | 0 | 1 | 1 | 0 | 0 | 0 | 0 |
| | Lionel Jules Carole | 0 | 0 | 6 | 2 | 0 | 0 | 0 | 0 |
| | Ludovic Ajorque | 0 | 1 | 0 | 1 | 0 | 0 | 0 | 0 |
| | Mehdi Chahiri | 0 | 0 | 0 | 1 | 0 | 0 | 0 | 0 |
| | Mohamed Simakan | 0 | 0 | 0 | 4 | 0 | 0 | 0 | 0 |
| | Paul Nardi | 0 | 0 | 0 | 0 | 0 | 0 | 0 | 0 |
| | Pierre-Yves Hamel | 0 | 0 | 0 | 0 | 0 | 0 | 0 | 0 |
| | Quentin Boisgard | 0 | 0 | 1 | 2 | 0 | 0 | 0 | 0 |
| | Sanjin Prcić | 0 | 0 | 0 | 0 | 0 | 0 | 0 | 0 |
| | Stefan Mitrović | 0 | 0 | 0 | 3 | 0 | 1 | 0 | 0 |
| | Stéphane Diarra | 0 | 0 | 0 | 0 | 0 | 0 | 0 | 0 |
| | Sylvain Marveaux | 0 | 0 | 0 | 0 | 0 | 0 | 0 | 0 |
| | Vincent Le Goff | 0 | 1 | 2 | 3 | 0 | 0 | 0 | 0 |
| | Yoane Wissa | 0 | 0 | 2 | 1 | 0 | 0 | 0 | 0 |