Standard Liège - Vojvodina
Last Update 21 Oct 2020, 10:07
Standard Liège vs Vojvodina live stream and TV broadcast
24 Sep 2020, 18:00
Standard Liège vs Vojvodina
Location: Liege
Venue: Stade Maurice Dufrasne
Referee: Harald Lechner
Live streaming
TV Stations
Live comments
Data will be available at kick off time or sooner
Data will be available at kick off time or sooner
Standard Liège vs Vojvodina Pre-Match Odds
| | Standard Liège | Draw | Vojvodina |
| --- | --- | --- | --- |
| 1xbet | 1.43 | 4.62 | 8.74 |
| Ladbrokes | 1.40 | 4.60 | 8.50 |
| bwin | 1.36 | 4.20 | 7.25 |
| WilliamHill | 1.32 | 4.33 | 9.00 |
| Bet-At-Home | 1.38 | 4.50 | 7.40 |
Statistics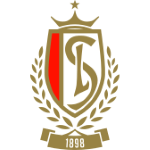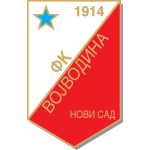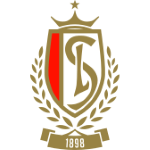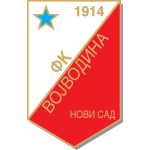 About Standard Liège vs Vojvodina
The match will kick off at 18:00 on 24 Sep 2020, at Stade Maurice Dufrasne in Liege. The referee for this fixture will be Harald Lechner and the lineups for both teams will be updated a few hours before the match starts.
In their previous matches, Standard Liège won 2 games (MOL Vidi, Sporting Charleroi) and lost 2 (with Rangers, Sint-Truiden) while 1 games ended in draws (against Club Brugge). Standard Liège managed to score 6 goals and conceded 7 goals (6-7).
Vojvodina won 4 matches of their last five (against Radnik Surdulica, Inđija, Rad Beograd, Zlatibor Čajetina), lost 1 (with Novi Pazar) and 0 fixtures ended in draws . The team scored 11 goals while conceding 4 (11-4).
The last direct match between Standard Liège and Vojvodina was played on 24 Sep 20 and was won by Standard Liège with 2-1.
Standard Liège vs Vojvodina Prediction
According to the odds, Standard Liège is the favourite of this match. A draw in Standard Liège - Vojvodina stands at 4.62.
All live broadcasting information can be found at the top of the page. SportsPlus.Me provides only official streaming through our partner, bet365. If the match is present in their live streaming schedule you will be able to watch it live online.
Read More...
Players
Common / Attack
Passing / Duels
Defence / Goalkeeper
| | Player Name | Goals | Assists | Shots | Shots on goal | Dribbles (succ.) | Penalty won | Hit woodwork | Minutes played | Position |
| --- | --- | --- | --- | --- | --- | --- | --- | --- | --- | --- |
| | Aranđel Stojković | 0 | 0 | 0 | 0 | 0 (0) | 0 | 0 | 90 | D |
| | Arnaud Bodart | 0 | 0 | 0 | 0 | 0 (0) | 0 | 0 | 90 | G |
| | Dejan Zukić | 0 | 0 | 0 | 0 | 0 (0) | 0 | 0 | 14 | M |
| | Duje Čop | 0 | 0 | 0 | 0 | 0 (0) | 0 | 0 | 22 | A |
| | Eden Shamir | 0 | 0 | 0 | 0 | 0 (0) | 0 | 0 | 27 | M |
| | Felipe Nicolás Avenatti Dovillabichus | 1 | 0 | 0 | 0 | 0 (0) | 1 | 0 | 72 | A |
| | Gojko Cimirot | 0 | 0 | 0 | 0 | 0 (0) | 0 | 0 | 90 | M |
| | Goran Vukliš | 0 | 0 | 0 | 0 | 0 (0) | 0 | 0 | 90 | G |
| | Jackson Muleka | 0 | 0 | 0 | 0 | 0 (0) | 0 | 0 | 48 | A |
| | Konstantinos Laifis | 0 | 0 | 0 | 0 | 0 (0) | 0 | 0 | 90 | D |
| | Mehdi Carcela-González | 0 | 0 | 0 | 0 | 0 (0) | 0 | 0 | 90 | M |
| | Merveille Bope Bokadi | 0 | 0 | 0 | 0 | 0 (0) | 0 | 0 | 90 | M |
| | Miljan Vukadinovič | 0 | 0 | 0 | 0 | 0 (0) | 0 | 0 | 86 | A |
| | Miodrag Gemović | 0 | 0 | 0 | 0 | 0 (0) | 0 | 0 | 34 | A |
| | Momčilo Mrkaić | 0 | 0 | 0 | 0 | 0 (0) | 0 | 0 | 59 | A |
| | Nemanja Čović | 0 | 0 | 0 | 0 | 0 (0) | 0 | 0 | 90 | A |
| | Ngoran Suiru Fai Collins | 0 | 0 | 0 | 0 | 0 (0) | 0 | 0 | 90 | D |
| | Nicolas Gavory | 0 | 1 | 0 | 0 | 0 (0) | 0 | 0 | 90 | D |
| | Nicolas Raskin | 0 | 0 | 0 | 0 | 0 (0) | 0 | 0 | 90 | M |
| | Nikola Andrić | 0 | 1 | 0 | 0 | 0 (0) | 0 | 0 | 90 | D |
| | Nikola Drinčić | 0 | 0 | 0 | 0 | 0 (0) | 0 | 0 | 90 | M |
| | Novica Maksimović | 0 | 0 | 0 | 0 | 0 (0) | 0 | 0 | 14 | M |
| | Noë Dussenne | 0 | 0 | 0 | 0 | 0 (0) | 0 | 0 | 13 | D |
| | Petar Bojić | 1 | 0 | 0 | 0 | 0 (0) | 0 | 0 | 90 | A |
| | Selim Amallah | 1 | 0 | 0 | 0 | 0 (0) | 0 | 0 | 90 | M |
| | Siniša Saničanin | 0 | 0 | 0 | 0 | 0 (0) | 0 | 0 | 90 | D |
| | Slavko Bralić | 0 | 0 | 0 | 0 | 0 (0) | 0 | 0 | 90 | D |
| | Stefan Đorđević | 0 | 0 | 0 | 0 | 0 (0) | 0 | 0 | 90 | D |
| | Zinho Vanheusden | 0 | 0 | 0 | 0 | 0 (0) | 0 | 0 | 90 | D |
| | Đorđe Đurić | 0 | 0 | 0 | 0 | 0 (0) | 0 | 0 | 61 | D |
| | Player Name | Passes | Key passes | Crosses (acc.) | Duels (won) | Dispossessed | Was fouled | Fouls commited |
| --- | --- | --- | --- | --- | --- | --- | --- | --- |
| | Aranđel Stojković | 0 | 0 | 0 (0) | 0 (0) | 0 | 0 | 0 |
| | Arnaud Bodart | 0 | 0 | 0 (0) | 0 (0) | 0 | 0 | 0 |
| | Dejan Zukić | 0 | 0 | 0 (0) | 0 (0) | 0 | 0 | 0 |
| | Duje Čop | 0 | 0 | 0 (0) | 0 (0) | 0 | 0 | 0 |
| | Eden Shamir | 0 | 0 | 0 (0) | 0 (0) | 0 | 0 | 0 |
| | Felipe Nicolás Avenatti Dovillabichus | 0 | 0 | 0 (0) | 0 (0) | 0 | 0 | 0 |
| | Gojko Cimirot | 0 | 0 | 0 (0) | 0 (0) | 0 | 0 | 0 |
| | Goran Vukliš | 0 | 0 | 0 (0) | 0 (0) | 0 | 0 | 0 |
| | Jackson Muleka | 0 | 0 | 0 (0) | 0 (0) | 0 | 0 | 0 |
| | Konstantinos Laifis | 0 | 0 | 0 (0) | 0 (0) | 0 | 0 | 0 |
| | Mehdi Carcela-González | 0 | 0 | 0 (0) | 0 (0) | 0 | 0 | 0 |
| | Merveille Bope Bokadi | 0 | 0 | 0 (0) | 0 (0) | 0 | 0 | 0 |
| | Miljan Vukadinovič | 0 | 0 | 0 (0) | 0 (0) | 0 | 0 | 0 |
| | Miodrag Gemović | 0 | 0 | 0 (0) | 0 (0) | 0 | 0 | 0 |
| | Momčilo Mrkaić | 0 | 0 | 0 (0) | 0 (0) | 0 | 0 | 0 |
| | Nemanja Čović | 0 | 0 | 0 (0) | 0 (0) | 0 | 0 | 0 |
| | Ngoran Suiru Fai Collins | 0 | 0 | 0 (0) | 0 (0) | 0 | 0 | 0 |
| | Nicolas Gavory | 0 | 0 | 0 (0) | 0 (0) | 0 | 0 | 0 |
| | Nicolas Raskin | 0 | 0 | 0 (0) | 0 (0) | 0 | 0 | 0 |
| | Nikola Andrić | 0 | 0 | 0 (0) | 0 (0) | 0 | 0 | 0 |
| | Nikola Drinčić | 0 | 0 | 0 (0) | 0 (0) | 0 | 0 | 0 |
| | Novica Maksimović | 0 | 0 | 0 (0) | 0 (0) | 0 | 0 | 0 |
| | Noë Dussenne | 0 | 0 | 0 (0) | 0 (0) | 0 | 0 | 0 |
| | Petar Bojić | 0 | 0 | 0 (0) | 0 (0) | 0 | 0 | 0 |
| | Selim Amallah | 0 | 0 | 0 (0) | 0 (0) | 0 | 0 | 0 |
| | Siniša Saničanin | 0 | 0 | 0 (0) | 0 (0) | 0 | 0 | 0 |
| | Slavko Bralić | 0 | 0 | 0 (0) | 0 (0) | 0 | 0 | 0 |
| | Stefan Đorđević | 0 | 0 | 0 (0) | 0 (0) | 0 | 0 | 0 |
| | Zinho Vanheusden | 0 | 0 | 0 (0) | 0 (0) | 0 | 0 | 0 |
| | Đorđe Đurić | 0 | 0 | 0 (0) | 0 (0) | 0 | 0 | 0 |
| | Player Name | Clearances | Blocked shots | Interceptions | Tackles | Dribbles past | Penalty committed | Saves | Saves inside box |
| --- | --- | --- | --- | --- | --- | --- | --- | --- | --- |
| | Aranđel Stojković | 0 | 0 | 0 | 0 | 0 | 0 | 0 | 0 |
| | Arnaud Bodart | 0 | 0 | 0 | 0 | 0 | 0 | 0 | 0 |
| | Dejan Zukić | 0 | 0 | 0 | 0 | 0 | 0 | 0 | 0 |
| | Duje Čop | 0 | 0 | 0 | 0 | 0 | 0 | 0 | 0 |
| | Eden Shamir | 0 | 0 | 0 | 0 | 0 | 0 | 0 | 0 |
| | Felipe Nicolás Avenatti Dovillabichus | 0 | 0 | 0 | 0 | 0 | 0 | 0 | 0 |
| | Gojko Cimirot | 0 | 0 | 0 | 0 | 0 | 0 | 0 | 0 |
| | Goran Vukliš | 0 | 0 | 0 | 0 | 0 | 0 | 0 | 0 |
| | Jackson Muleka | 0 | 0 | 0 | 0 | 0 | 0 | 0 | 0 |
| | Konstantinos Laifis | 0 | 0 | 0 | 0 | 0 | 0 | 0 | 0 |
| | Mehdi Carcela-González | 0 | 0 | 0 | 0 | 0 | 0 | 0 | 0 |
| | Merveille Bope Bokadi | 0 | 0 | 0 | 0 | 0 | 0 | 0 | 0 |
| | Miljan Vukadinovič | 0 | 0 | 0 | 0 | 0 | 0 | 0 | 0 |
| | Miodrag Gemović | 0 | 0 | 0 | 0 | 0 | 0 | 0 | 0 |
| | Momčilo Mrkaić | 0 | 0 | 0 | 0 | 0 | 0 | 0 | 0 |
| | Nemanja Čović | 0 | 0 | 0 | 0 | 0 | 0 | 0 | 0 |
| | Ngoran Suiru Fai Collins | 0 | 0 | 0 | 0 | 0 | 0 | 0 | 0 |
| | Nicolas Gavory | 0 | 0 | 0 | 0 | 0 | 0 | 0 | 0 |
| | Nicolas Raskin | 0 | 0 | 0 | 0 | 0 | 0 | 0 | 0 |
| | Nikola Andrić | 0 | 0 | 0 | 0 | 0 | 0 | 0 | 0 |
| | Nikola Drinčić | 0 | 0 | 0 | 0 | 0 | 0 | 0 | 0 |
| | Novica Maksimović | 0 | 0 | 0 | 0 | 0 | 0 | 0 | 0 |
| | Noë Dussenne | 0 | 0 | 0 | 0 | 0 | 0 | 0 | 0 |
| | Petar Bojić | 0 | 0 | 0 | 0 | 0 | 0 | 0 | 0 |
| | Selim Amallah | 0 | 0 | 0 | 0 | 0 | 0 | 0 | 0 |
| | Siniša Saničanin | 0 | 0 | 0 | 0 | 0 | 0 | 0 | 0 |
| | Slavko Bralić | 0 | 0 | 0 | 0 | 0 | 0 | 0 | 0 |
| | Stefan Đorđević | 0 | 0 | 0 | 0 | 0 | 0 | 0 | 0 |
| | Zinho Vanheusden | 0 | 0 | 0 | 0 | 0 | 0 | 0 | 0 |
| | Đorđe Đurić | 0 | 0 | 0 | 0 | 0 | 0 | 0 | 0 |