Standard Liège - MOL Vidi
Last Update 19 Oct 2020, 04:51
Standard Liège vs MOL Vidi live stream and TV broadcast
01 Oct 2020, 18:00
Standard Liège vs MOL Vidi
Location: Liege
Venue: Stade Maurice Dufrasne
Referee: William Collum
Live streaming
TV Stations
Live comments
Data will be available at kick off time or sooner
Data will be available at kick off time or sooner
Standard Liège vs MOL Vidi Pre-Match Odds
| | Standard Liège | Draw | MOL Vidi |
| --- | --- | --- | --- |
| WilliamHill | 1.52 | 3.50 | 6.50 |
| 1xbet | 1.60 | 3.82 | 6.85 |
| bwin | 1.55 | 3.60 | 5.25 |
| Ladbrokes | 1.57 | 3.75 | 6.50 |
| Bet-At-Home | 1.57 | 3.75 | 5.60 |
Statistics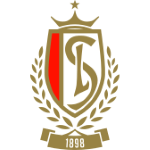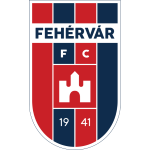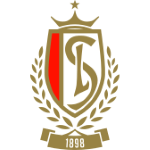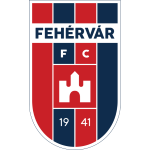 About Standard Liège vs MOL Vidi
The match will kick off at 18:00 on 01 Oct 2020, at Stade Maurice Dufrasne in Liege. The referee for this fixture will be William Collum and the lineups for both teams will be updated a few hours before the match starts.
In their previous matches, Standard Liège won 1 games (Sporting Charleroi) and lost 3 (with Rangers, Sint-Truiden, Benfica) while 1 games ended in draws (against Club Brugge). Standard Liège managed to score 3 goals and conceded 9 goals (3-9).
MOL Vidi won 4 matches of their last five (against Hibernians, Reims, Újpest, Mezőkövesd-Zsóry), lost 0 and 1 fixtures ended in draws (against Honvéd). The team scored 10 goals while conceding 4 (10-4).
The last direct match between Standard Liège and MOL Vidi was played on 01 Oct 20 and was won by Standard Liège with 3-1.
Standard Liège vs MOL Vidi Prediction
According to the odds, Standard Liège is the favourite of this match. A draw in Standard Liège - MOL Vidi stands at 3.50.
All live broadcasting information can be found at the top of the page. SportsPlus.Me provides only official streaming through our partner, bet365. If the match is present in their live streaming schedule you will be able to watch it live online.
Read More...
Players
Common / Attack
Passing / Duels
Defence / Goalkeeper
| | Player Name | Goals | Assists | Shots | Shots on goal | Dribbles (succ.) | Penalty won | Hit woodwork | Minutes played | Position |
| --- | --- | --- | --- | --- | --- | --- | --- | --- | --- | --- |
| | Armin Hodžić | 0 | 0 | 0 | 0 | 0 (0) | 0 | 0 | 1 | A |
| | Arnaud Bodart | 0 | 0 | 0 | 0 | 0 (0) | 0 | 0 | 90 | G |
| | Attila Fiola | 0 | 0 | 0 | 0 | 0 (0) | 0 | 0 | 90 | D |
| | Bendegúz Bolla | 0 | 0 | 0 | 0 | 0 (0) | 0 | 0 | 90 | D |
| | Boban Nikolov | 0 | 0 | 0 | 0 | 0 (0) | 0 | 0 | 90 | M |
| | Budu Zivzivadze | 0 | 0 | 0 | 0 | 0 (0) | 0 | 0 | 25 | A |
| | Eden Shamir | 0 | 0 | 0 | 0 | 0 (0) | 0 | 0 | 8 | M |
| | Funsho Ibrahim Bamgboye | 0 | 0 | 0 | 0 | 0 (0) | 0 | 0 | 27 | A |
| | Gojko Cimirot | 0 | 0 | 0 | 0 | 0 (0) | 0 | 0 | 90 | M |
| | Ianique dos Santos Tavares | 0 | 0 | 0 | 0 | 0 (0) | 0 | 0 | 90 | D |
| | Ivan Petryak | 0 | 0 | 0 | 0 | 0 (0) | 0 | 0 | 63 | M |
| | Konstantinos Laifis | 0 | 0 | 0 | 0 | 0 (0) | 0 | 0 | 59 | D |
| | Loïc Nego | 0 | 0 | 0 | 0 | 0 (0) | 0 | 0 | 90 | D |
| | Lyes Houri | 0 | 1 | 0 | 0 | 0 (0) | 0 | 0 | 89 | M |
| | Mamadou Obbi Oularé | 0 | 0 | 0 | 0 | 0 (0) | 0 | 0 | 90 | A |
| | Mehdi Carcela-González | 0 | 0 | 0 | 0 | 0 (0) | 0 | 0 | 82 | M |
| | Merveille Bope Bokadi | 0 | 0 | 0 | 0 | 0 (0) | 0 | 0 | 46 | M |
| | Nemanja Nikolić | 1 | 0 | 0 | 0 | 0 (0) | 0 | 0 | 65 | A |
| | Ngoran Suiru Fai Collins | 0 | 0 | 0 | 0 | 0 (0) | 0 | 0 | 90 | D |
| | Nicolas Gavory | 1 | 0 | 0 | 0 | 0 (0) | 0 | 0 | 90 | D |
| | Nicolas Raskin | 0 | 0 | 0 | 0 | 0 (0) | 0 | 0 | 90 | M |
| | Noë Dussenne | 0 | 0 | 0 | 0 | 0 (0) | 0 | 0 | 31 | D |
| | Selim Amallah | 2 | 0 | 0 | 0 | 0 (0) | 2 | 0 | 90 | M |
| | Szilveszter Hangya | 0 | 0 | 0 | 0 | 0 (0) | 0 | 0 | 90 | D |
| | Visar Musliu | 0 | 0 | 0 | 0 | 0 (0) | 0 | 0 | 90 | D |
| | Zinho Vanheusden | 0 | 0 | 0 | 0 | 0 (0) | 0 | 0 | 90 | D |
| | Ádám Kovácsik | 0 | 0 | 0 | 0 | 0 (0) | 0 | 0 | 90 | G |
| | Player Name | Passes | Key passes | Crosses (acc.) | Duels (won) | Dispossessed | Was fouled | Fouls commited |
| --- | --- | --- | --- | --- | --- | --- | --- | --- |
| | Armin Hodžić | 0 | 0 | 0 (0) | 0 (0) | 0 | 0 | 0 |
| | Arnaud Bodart | 0 | 0 | 0 (0) | 0 (0) | 0 | 0 | 0 |
| | Attila Fiola | 0 | 0 | 0 (0) | 0 (0) | 0 | 0 | 0 |
| | Bendegúz Bolla | 0 | 0 | 0 (0) | 0 (0) | 0 | 0 | 0 |
| | Boban Nikolov | 0 | 0 | 0 (0) | 0 (0) | 0 | 0 | 0 |
| | Budu Zivzivadze | 0 | 0 | 0 (0) | 0 (0) | 0 | 0 | 0 |
| | Eden Shamir | 0 | 0 | 0 (0) | 0 (0) | 0 | 0 | 0 |
| | Funsho Ibrahim Bamgboye | 0 | 0 | 0 (0) | 0 (0) | 0 | 0 | 0 |
| | Gojko Cimirot | 0 | 0 | 0 (0) | 0 (0) | 0 | 0 | 0 |
| | Ianique dos Santos Tavares | 0 | 0 | 0 (0) | 0 (0) | 0 | 0 | 0 |
| | Ivan Petryak | 0 | 0 | 0 (0) | 0 (0) | 0 | 0 | 0 |
| | Konstantinos Laifis | 0 | 0 | 0 (0) | 0 (0) | 0 | 0 | 0 |
| | Loïc Nego | 0 | 0 | 0 (0) | 0 (0) | 0 | 0 | 0 |
| | Lyes Houri | 0 | 0 | 0 (0) | 0 (0) | 0 | 0 | 0 |
| | Mamadou Obbi Oularé | 0 | 0 | 0 (0) | 0 (0) | 0 | 0 | 0 |
| | Mehdi Carcela-González | 0 | 0 | 0 (0) | 0 (0) | 0 | 0 | 0 |
| | Merveille Bope Bokadi | 0 | 0 | 0 (0) | 0 (0) | 0 | 0 | 0 |
| | Nemanja Nikolić | 0 | 0 | 0 (0) | 0 (0) | 0 | 0 | 0 |
| | Ngoran Suiru Fai Collins | 0 | 0 | 0 (0) | 0 (0) | 0 | 0 | 0 |
| | Nicolas Gavory | 0 | 0 | 0 (0) | 0 (0) | 0 | 0 | 0 |
| | Nicolas Raskin | 0 | 0 | 0 (0) | 0 (0) | 0 | 0 | 0 |
| | Noë Dussenne | 0 | 0 | 0 (0) | 0 (0) | 0 | 0 | 0 |
| | Selim Amallah | 0 | 0 | 0 (0) | 0 (0) | 0 | 0 | 0 |
| | Szilveszter Hangya | 0 | 0 | 0 (0) | 0 (0) | 0 | 0 | 0 |
| | Visar Musliu | 0 | 0 | 0 (0) | 0 (0) | 0 | 0 | 0 |
| | Zinho Vanheusden | 0 | 0 | 0 (0) | 0 (0) | 0 | 0 | 0 |
| | Ádám Kovácsik | 0 | 0 | 0 (0) | 0 (0) | 0 | 0 | 0 |
| | Player Name | Clearances | Blocked shots | Interceptions | Tackles | Dribbles past | Penalty committed | Saves | Saves inside box |
| --- | --- | --- | --- | --- | --- | --- | --- | --- | --- |
| | Armin Hodžić | 0 | 0 | 0 | 0 | 0 | 0 | 0 | 0 |
| | Arnaud Bodart | 0 | 0 | 0 | 0 | 0 | 0 | 0 | 0 |
| | Attila Fiola | 0 | 0 | 0 | 0 | 0 | 0 | 0 | 0 |
| | Bendegúz Bolla | 0 | 0 | 0 | 0 | 0 | 0 | 0 | 0 |
| | Boban Nikolov | 0 | 0 | 0 | 0 | 0 | 0 | 0 | 0 |
| | Budu Zivzivadze | 0 | 0 | 0 | 0 | 0 | 0 | 0 | 0 |
| | Eden Shamir | 0 | 0 | 0 | 0 | 0 | 0 | 0 | 0 |
| | Funsho Ibrahim Bamgboye | 0 | 0 | 0 | 0 | 0 | 0 | 0 | 0 |
| | Gojko Cimirot | 0 | 0 | 0 | 0 | 0 | 0 | 0 | 0 |
| | Ianique dos Santos Tavares | 0 | 0 | 0 | 0 | 0 | 0 | 0 | 0 |
| | Ivan Petryak | 0 | 0 | 0 | 0 | 0 | 0 | 0 | 0 |
| | Konstantinos Laifis | 0 | 0 | 0 | 0 | 0 | 0 | 0 | 0 |
| | Loïc Nego | 0 | 0 | 0 | 0 | 0 | 0 | 0 | 0 |
| | Lyes Houri | 0 | 0 | 0 | 0 | 0 | 0 | 0 | 0 |
| | Mamadou Obbi Oularé | 0 | 0 | 0 | 0 | 0 | 0 | 0 | 0 |
| | Mehdi Carcela-González | 0 | 0 | 0 | 0 | 0 | 0 | 0 | 0 |
| | Merveille Bope Bokadi | 0 | 0 | 0 | 0 | 0 | 0 | 0 | 0 |
| | Nemanja Nikolić | 0 | 0 | 0 | 0 | 0 | 0 | 0 | 0 |
| | Ngoran Suiru Fai Collins | 0 | 0 | 0 | 0 | 0 | 0 | 0 | 0 |
| | Nicolas Gavory | 0 | 0 | 0 | 0 | 0 | 0 | 0 | 0 |
| | Nicolas Raskin | 0 | 0 | 0 | 0 | 0 | 0 | 0 | 0 |
| | Noë Dussenne | 0 | 0 | 0 | 0 | 0 | 0 | 0 | 0 |
| | Selim Amallah | 0 | 0 | 0 | 0 | 0 | 0 | 0 | 0 |
| | Szilveszter Hangya | 0 | 0 | 0 | 0 | 0 | 0 | 0 | 0 |
| | Visar Musliu | 0 | 0 | 0 | 0 | 0 | 0 | 0 | 0 |
| | Zinho Vanheusden | 0 | 0 | 0 | 0 | 0 | 0 | 0 | 0 |
| | Ádám Kovácsik | 0 | 0 | 0 | 0 | 0 | 0 | 0 | 0 |