St. Pauli - Heidenheim
Last Update 19 Oct 2020, 22:39
St. Pauli vs Heidenheim live stream and TV broadcast
27 Sep 2020, 11:30
St. Pauli vs Heidenheim
Location: Hamburg
Venue: Millerntor-Stadion
Referee: Sven Jablonski
Live streaming
TV Stations
Live comments
Bet.pt
bet365
BetClic.fr
Chance
Eleven Sports 4 (Pol)
Fortuna
Fortuna PL
Fortuna SK
Fox Sports (Ned)
Sky Bundesliga
STS.pl
Tipsport
Tipsport SK
Winlinebet
Data will be available at kick off time or sooner
St. Pauli vs Heidenheim Pre-Match Odds
| | St. Pauli | Draw | Heidenheim |
| --- | --- | --- | --- |
| 1xbet | 2.61 | 3.44 | 2.67 |
| bwin | 2.55 | 3.30 | 2.65 |
| WilliamHill | 2.50 | 3.30 | 2.70 |
| Bet-At-Home | 2.55 | 3.20 | 2.75 |
| Ladbrokes | 2.37 | 3.10 | 2.65 |
Statistics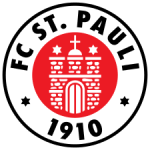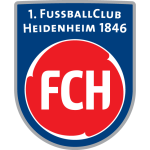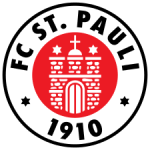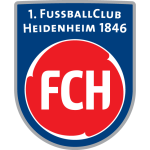 264 (72.13%)
Accurate passes
506 (83.09%)
About St. Pauli vs Heidenheim
The match will kick off at 11:30 on 27 Sep 2020, at Millerntor-Stadion in Hamburg. The referee for this fixture will be Sven Jablonski and the lineups for both teams will be updated a few hours before the match starts.
In their previous matches, St. Pauli won 0 games and lost 2 (with Elversberg, Sandhausen) while 3 games ended in draws (against Bochum, Nürnberg, Darmstadt 98). St. Pauli managed to score 8 goals and conceded 11 goals (8-11).
Heidenheim won 1 matches of their last five (against Eintracht Braunschweig), lost 2 (with Wehen Wiesbaden, Erzgebirge Aue) and 2 fixtures ended in draws (against Paderborn, Osnabrück). The team scored 4 goals while conceding 4 (4-4).
The last direct match between St. Pauli and Heidenheim was played on 27 Sep 20 and was won by St. Pauli with 4-2.
St. Pauli vs Heidenheim Prediction
It is really hard to predict the winner of this game based on odds. A win for St. Pauli stands at 2.61, while a Heidenheim win is valued at 2.67. The odds for a draw in this match are 3.44.
All live broadcasting information can be found at the top of the page. SportsPlus.Me provides only official streaming through our partner, bet365. If the match is present in their live streaming schedule you will be able to watch it live online.
This match will be live on TV on the following stations: Bet.pt, bet365, BetClic.fr, Chance. The full list of TV stations can be found at the top of the page. Of course, some matches are not televised but you can still follow them online, if live streaming is available.
Read More...
Players
Common / Attack
Passing / Duels
Defence / Goalkeeper
| | Player Name | Goals | Assists | Shots | Shots on goal | Dribbles (succ.) | Penalty won | Hit woodwork | Minutes played | Position |
| --- | --- | --- | --- | --- | --- | --- | --- | --- | --- | --- |
| | Afeez Aremu | 0 | 0 | 1 | 0 | 0 (0) | 0 | 0 | 21 | M |
| | Andreas Geipl | 0 | 0 | 2 | 0 | 6 (6) | 0 | 0 | 90 | M |
| | Christian Kühlwetter | 1 | 0 | 1 | 1 | 5 (2) | 0 | 0 | 44 | A |
| | Christopher Avevor | 0 | 0 | 0 | 0 | 0 (0) | 0 | 0 | 90 | D |
| | Daniel-Kofi Kyereh | 1 | 0 | 1 | 1 | 3 (1) | 0 | 0 | 87 | A |
| | David Otto | 0 | 0 | 2 | 0 | 0 (0) | 0 | 0 | 33 | A |
| | Denis Thomalla | 0 | 0 | 0 | 0 | 1 (0) | 0 | 0 | 46 | A |
| | Finn Ole Becker | 0 | 0 | 0 | 0 | 0 (0) | 0 | 0 | 5 | M |
| | Florian Pick | 0 | 0 | 1 | 1 | 7 (2) | 0 | 0 | 57 | M |
| | Jannes Luca Wieckhoff | 1 | 0 | 1 | 1 | 6 (1) | 0 | 0 | 85 | M |
| | Jonas Föhrenbach | 0 | 0 | 0 | 0 | 1 (1) | 0 | 0 | 90 | D |
| | Kevin Müller | 0 | 0 | 0 | 0 | 0 (0) | 0 | 0 | 90 | G |
| | Konstantin Kerschbaumer | 0 | 0 | 1 | 0 | 3 (2) | 0 | 0 | 90 | M |
| | Leart Paqarada | 0 | 0 | 0 | 0 | 0 (0) | 0 | 0 | 90 | D |
| | Leon Flach | 0 | 0 | 0 | 0 | 1 (1) | 0 | 0 | 5 | M |
| | Lukas Daschner | 0 | 0 | 0 | 0 | 1 (0) | 0 | 0 | 21 | M |
| | Marc Schnatterer | 0 | 0 | 1 | 1 | 3 (0) | 0 | 0 | 46 | M |
| | Marnon Busch | 0 | 0 | 2 | 0 | 1 (1) | 0 | 0 | 90 | D |
| | Marvin Knoll | 0 | 0 | 0 | 0 | 0 (0) | 0 | 0 | 85 | M |
| | Marvin Rittmüller | 0 | 0 | 1 | 1 | 0 (0) | 0 | 0 | 33 | D |
| | Max Dittgen | 1 | 0 | 2 | 2 | 2 (2) | 0 | 0 | 90 | M |
| | Oliver Steurer | 0 | 0 | 0 | 0 | 0 (0) | 0 | 0 | 57 | D |
| | Patrick Mainka | 0 | 0 | 1 | 0 | 0 (0) | 0 | 0 | 90 | D |
| | Patrick Schmidt | 0 | 0 | 1 | 0 | 1 (0) | 0 | 0 | 46 | A |
| | Philipp Ziereis | 0 | 0 | 1 | 0 | 0 (0) | 0 | 0 | 90 | D |
| | Rico Benatelli | 0 | 1 | 0 | 0 | 2 (0) | 0 | 0 | 69 | M |
| | Robin Himmelmann | 0 | 0 | 0 | 0 | 0 (0) | 0 | 0 | 90 | G |
| | Rodrigo Zalazar Martínez | 0 | 0 | 1 | 0 | 0 (0) | 0 | 0 | 69 | M |
| | Sebastian Ohlsson | 0 | 0 | 0 | 0 | 1 (1) | 0 | 0 | 90 | D |
| | Simon Makienok Christoffersen | 0 | 0 | 0 | 0 | 2 (0) | 0 | 0 | 3 | A |
| | Stefan Schimmer | 0 | 0 | 1 | 0 | 0 (0) | 0 | 0 | 44 | A |
| | Tobias Mohr | 1 | 1 | 2 | 2 | 2 (0) | 0 | 0 | 44 | M |
| | Player Name | Passes | Key passes | Crosses (acc.) | Duels (won) | Dispossessed | Was fouled | Fouls commited |
| --- | --- | --- | --- | --- | --- | --- | --- | --- |
| | Afeez Aremu | 5 | 0 | 0 (0) | 8 (2) | 0 | 0 | 2 |
| | Andreas Geipl | 81 | 0 | 1 (0) | 19 (12) | 0 | 1 | 1 |
| | Christian Kühlwetter | 25 | 0 | 2 (0) | 13 (7) | 0 | 3 | 0 |
| | Christopher Avevor | 32 | 0 | 0 (0) | 2 (2) | 0 | 0 | 0 |
| | Daniel-Kofi Kyereh | 20 | 0 | 1 (0) | 15 (4) | 0 | 1 | 0 |
| | David Otto | 13 | 0 | 0 (0) | 3 (0) | 0 | 0 | 1 |
| | Denis Thomalla | 14 | 0 | 1 (0) | 4 (2) | 0 | 1 | 0 |
| | Finn Ole Becker | 3 | 0 | 0 (0) | 2 (1) | 0 | 1 | 0 |
| | Florian Pick | 14 | 2 | 1 (0) | 13 (5) | 0 | 1 | 0 |
| | Jannes Luca Wieckhoff | 23 | 1 | 1 (0) | 15 (3) | 0 | 1 | 1 |
| | Jonas Föhrenbach | 64 | 2 | 8 (1) | 11 (8) | 0 | 0 | 2 |
| | Kevin Müller | 28 | 0 | 0 (0) | 1 (1) | 0 | 0 | 0 |
| | Konstantin Kerschbaumer | 52 | 0 | 0 (0) | 10 (6) | 0 | 0 | 1 |
| | Leart Paqarada | 37 | 0 | 2 (0) | 6 (3) | 0 | 1 | 0 |
| | Leon Flach | 2 | 0 | 0 (0) | 4 (3) | 0 | 0 | 1 |
| | Lukas Daschner | 9 | 1 | 0 (0) | 7 (1) | 0 | 0 | 2 |
| | Marc Schnatterer | 28 | 1 | 2 (0) | 4 (0) | 0 | 0 | 0 |
| | Marnon Busch | 73 | 3 | 5 (1) | 7 (3) | 0 | 0 | 0 |
| | Marvin Knoll | 42 | 2 | 3 (1) | 10 (8) | 0 | 0 | 0 |
| | Marvin Rittmüller | 18 | 2 | 2 (1) | 2 (2) | 0 | 0 | 0 |
| | Max Dittgen | 29 | 0 | 2 (0) | 9 (7) | 0 | 0 | 0 |
| | Oliver Steurer | 64 | 0 | 0 (0) | 8 (4) | 0 | 0 | 2 |
| | Patrick Mainka | 90 | 0 | 0 (0) | 12 (9) | 0 | 1 | 2 |
| | Patrick Schmidt | 11 | 0 | 0 (0) | 9 (2) | 0 | 0 | 2 |
| | Philipp Ziereis | 38 | 0 | 0 (0) | 4 (3) | 0 | 1 | 0 |
| | Rico Benatelli | 40 | 1 | 0 (0) | 8 (5) | 0 | 1 | 1 |
| | Robin Himmelmann | 37 | 0 | 0 (0) | 0 (0) | 0 | 0 | 0 |
| | Rodrigo Zalazar Martínez | 18 | 0 | 1 (0) | 14 (6) | 0 | 1 | 0 |
| | Sebastian Ohlsson | 28 | 0 | 0 (0) | 14 (11) | 0 | 4 | 0 |
| | Simon Makienok Christoffersen | 3 | 0 | 0 (0) | 7 (3) | 0 | 0 | 0 |
| | Stefan Schimmer | 10 | 0 | 0 (0) | 3 (1) | 0 | 0 | 0 |
| | Tobias Mohr | 24 | 3 | 9 (2) | 6 (1) | 0 | 0 | 0 |
| | Player Name | Clearances | Blocked shots | Interceptions | Tackles | Dribbles past | Penalty committed | Saves | Saves inside box |
| --- | --- | --- | --- | --- | --- | --- | --- | --- | --- |
| | Afeez Aremu | 0 | 0 | 0 | 1 | 0 | 0 | 0 | 0 |
| | Andreas Geipl | 0 | 0 | 2 | 1 | 0 | 0 | 0 | 0 |
| | Christian Kühlwetter | 0 | 0 | 0 | 1 | 0 | 0 | 0 | 0 |
| | Christopher Avevor | 0 | 1 | 0 | 2 | 0 | 0 | 0 | 0 |
| | Daniel-Kofi Kyereh | 0 | 0 | 0 | 1 | 0 | 0 | 0 | 0 |
| | David Otto | 0 | 0 | 0 | 0 | 0 | 0 | 0 | 0 |
| | Denis Thomalla | 0 | 0 | 0 | 1 | 0 | 0 | 0 | 0 |
| | Finn Ole Becker | 0 | 0 | 0 | 0 | 0 | 0 | 0 | 0 |
| | Florian Pick | 0 | 0 | 0 | 2 | 0 | 0 | 0 | 0 |
| | Jannes Luca Wieckhoff | 0 | 0 | 1 | 1 | 0 | 0 | 0 | 0 |
| | Jonas Föhrenbach | 0 | 0 | 2 | 3 | 0 | 0 | 0 | 0 |
| | Kevin Müller | 0 | 0 | 0 | 1 | 0 | 0 | 1 | 1 |
| | Konstantin Kerschbaumer | 0 | 0 | 2 | 4 | 0 | 0 | 0 | 0 |
| | Leart Paqarada | 0 | 1 | 2 | 2 | 0 | 0 | 0 | 0 |
| | Leon Flach | 0 | 0 | 0 | 2 | 0 | 0 | 0 | 0 |
| | Lukas Daschner | 0 | 0 | 0 | 0 | 0 | 0 | 0 | 0 |
| | Marc Schnatterer | 0 | 0 | 0 | 0 | 0 | 0 | 0 | 0 |
| | Marnon Busch | 0 | 0 | 2 | 0 | 0 | 0 | 0 | 0 |
| | Marvin Knoll | 0 | 0 | 2 | 5 | 0 | 0 | 0 | 0 |
| | Marvin Rittmüller | 0 | 0 | 0 | 0 | 0 | 0 | 0 | 0 |
| | Max Dittgen | 0 | 0 | 1 | 2 | 0 | 0 | 0 | 0 |
| | Oliver Steurer | 0 | 0 | 0 | 1 | 0 | 0 | 0 | 0 |
| | Patrick Mainka | 0 | 0 | 1 | 1 | 0 | 0 | 0 | 0 |
| | Patrick Schmidt | 0 | 0 | 0 | 0 | 0 | 0 | 0 | 0 |
| | Philipp Ziereis | 0 | 0 | 1 | 1 | 0 | 0 | 0 | 0 |
| | Rico Benatelli | 0 | 1 | 1 | 2 | 0 | 0 | 0 | 0 |
| | Robin Himmelmann | 0 | 0 | 0 | 0 | 0 | 0 | 4 | 3 |
| | Rodrigo Zalazar Martínez | 0 | 0 | 0 | 0 | 0 | 0 | 0 | 0 |
| | Sebastian Ohlsson | 0 | 0 | 3 | 6 | 0 | 0 | 0 | 0 |
| | Simon Makienok Christoffersen | 0 | 0 | 0 | 0 | 0 | 0 | 0 | 0 |
| | Stefan Schimmer | 0 | 0 | 0 | 1 | 0 | 0 | 0 | 0 |
| | Tobias Mohr | 0 | 0 | 1 | 1 | 0 | 0 | 0 | 0 |