St. Gallen - AEK Athens
Last Update 20 Oct 2020, 00:02
St. Gallen vs AEK Athens live stream and TV broadcast
24 Sep 2020, 18:30
St. Gallen vs AEK Athens
Location: St. Gallen
Venue: Kybunpark
Referee: Alejandro José Hernández Hernández
Live streaming
TV Stations
Live comments
Data will be available at kick off time or sooner
Data will be available at kick off time or sooner
St. Gallen vs AEK Athens Pre-Match Odds
| | St. Gallen | Draw | AEK Athens |
| --- | --- | --- | --- |
| 1xbet | 2.98 | 3.32 | 2.54 |
| Ladbrokes | 2.87 | 3.20 | 2.50 |
| bwin | 2.60 | 3.25 | 2.40 |
| WilliamHill | 2.70 | 3.20 | 2.40 |
| Bet-At-Home | 2.75 | 3.30 | 2.43 |
Statistics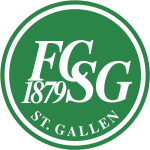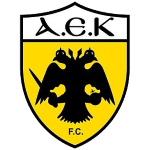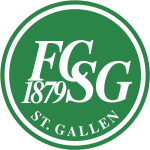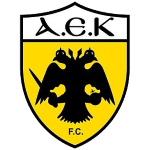 About St. Gallen vs AEK Athens
The match will kick off at 18:30 on 24 Sep 2020, at Kybunpark in St. Gallen. The referee for this fixture will be Alejandro José Hernández Hernández and the lineups for both teams will be updated a few hours before the match starts.
In their previous matches, St. Gallen won 3 games (Sion, Vaduz, Servette) and lost 1 (with Young Boys) while 1 games ended in draws (against Luzern). St. Gallen managed to score 6 goals and conceded 5 goals (6-5).
AEK Athens won 3 matches of their last five (against Panaitolikos, Lamia, Wolfsburg), lost 1 (with Atromitos) and 1 fixtures ended in draws (against PAOK). The team scored 8 goals while conceding 3 (8-3).
The last direct match between St. Gallen and AEK Athens was played on 24 Sep 20 and was won by AEK Athens with 0-1.
St. Gallen vs AEK Athens Prediction
It is really hard to predict the winner of this game based on odds. A win for St. Gallen stands at 2.98, while a AEK Athens win is valued at 2.54. The odds for a draw in this match are 3.32.
All live broadcasting information can be found at the top of the page. SportsPlus.Me provides only official streaming through our partner, bet365. If the match is present in their live streaming schedule you will be able to watch it live online.
Read More...
Players
Common / Attack
Passing / Duels
Defence / Goalkeeper
| | Player Name | Goals | Assists | Shots | Shots on goal | Dribbles (succ.) | Penalty won | Hit woodwork | Minutes played | Position |
| --- | --- | --- | --- | --- | --- | --- | --- | --- | --- | --- |
| | Alessandro Kräuchi | 0 | 0 | 0 | 0 | 0 (0) | 0 | 0 | 90 | M |
| | André David Oliveira Ribeiro | 0 | 0 | 0 | 0 | 0 (0) | 0 | 0 | 16 | A |
| | André Luís Gomes Simões | 0 | 0 | 0 | 0 | 0 (0) | 0 | 0 | 90 | M |
| | Basil Stillhart | 0 | 0 | 0 | 0 | 0 (0) | 0 | 0 | 74 | M |
| | Betim Fazliji | 0 | 0 | 0 | 0 | 0 (0) | 0 | 0 | 90 | D |
| | Dmytro Chygrynskiy | 0 | 0 | 0 | 0 | 0 (0) | 0 | 0 | 90 | D |
| | Efstratios Svarnas | 0 | 0 | 0 | 0 | 0 (0) | 0 | 0 | 90 | D |
| | Elie Youan | 0 | 0 | 0 | 0 | 0 (0) | 0 | 0 | 16 | A |
| | Emanuel Mariano Insúa Zapata | 0 | 0 | 0 | 0 | 0 (0) | 0 | 0 | 90 | D |
| | Florian Kamberi | 0 | 0 | 0 | 0 | 0 (0) | 0 | 0 | 28 | A |
| | Jeremy Bruno Guillemenot | 0 | 0 | 0 | 0 | 0 (0) | 0 | 0 | 90 | M |
| | Jordi Quintillà Guasch | 0 | 0 | 0 | 0 | 0 (0) | 0 | 0 | 90 | M |
| | Karim Ansarifard | 0 | 0 | 0 | 0 | 0 (0) | 0 | 0 | 68 | A |
| | Kwadwo Duah | 0 | 0 | 0 | 0 | 0 (0) | 0 | 0 | 62 | M |
| | Lawrence Ati-Zigi | 0 | 0 | 0 | 0 | 0 (0) | 0 | 0 | 90 | G |
| | Leonidas Stergiou | 0 | 0 | 0 | 0 | 0 (0) | 0 | 0 | 90 | D |
| | Levi Samuel Garcia | 0 | 0 | 0 | 0 | 0 (0) | 0 | 0 | 22 | A |
| | Lukas Görtler | 0 | 0 | 0 | 0 | 0 (0) | 0 | 0 | 90 | M |
| | Marko Livaja | 0 | 0 | 0 | 0 | 0 (0) | 0 | 0 | 90 | A |
| | Miro Muheim | 0 | 0 | 0 | 0 | 0 (0) | 0 | 0 | 90 | D |
| | Nenad Krstičić | 0 | 0 | 0 | 0 | 0 (0) | 0 | 0 | 90 | M |
| | Nélson Miguel Castro Oliveira | 1 | 0 | 0 | 0 | 0 (0) | 0 | 0 | 90 | A |
| | Panagiotis Tsintotas | 0 | 0 | 0 | 0 | 0 (0) | 0 | 0 | 90 | G |
| | Petros Mandalos | 0 | 0 | 0 | 0 | 0 (0) | 0 | 0 | 90 | M |
| | Stavros Vasilantonopoulos | 0 | 0 | 0 | 0 | 0 (0) | 0 | 0 | 90 | M |
| | Víctor Ruiz Abril | 0 | 0 | 0 | 0 | 0 (0) | 0 | 0 | 74 | M |
| | Player Name | Passes | Key passes | Crosses (acc.) | Duels (won) | Dispossessed | Was fouled | Fouls commited |
| --- | --- | --- | --- | --- | --- | --- | --- | --- |
| | Alessandro Kräuchi | 0 | 0 | 0 (0) | 0 (0) | 0 | 0 | 0 |
| | André David Oliveira Ribeiro | 0 | 0 | 0 (0) | 0 (0) | 0 | 0 | 0 |
| | André Luís Gomes Simões | 0 | 0 | 0 (0) | 0 (0) | 0 | 0 | 0 |
| | Basil Stillhart | 0 | 0 | 0 (0) | 0 (0) | 0 | 0 | 0 |
| | Betim Fazliji | 0 | 0 | 0 (0) | 0 (0) | 0 | 0 | 0 |
| | Dmytro Chygrynskiy | 0 | 0 | 0 (0) | 0 (0) | 0 | 0 | 0 |
| | Efstratios Svarnas | 0 | 0 | 0 (0) | 0 (0) | 0 | 0 | 0 |
| | Elie Youan | 0 | 0 | 0 (0) | 0 (0) | 0 | 0 | 0 |
| | Emanuel Mariano Insúa Zapata | 0 | 0 | 0 (0) | 0 (0) | 0 | 0 | 0 |
| | Florian Kamberi | 0 | 0 | 0 (0) | 0 (0) | 0 | 0 | 0 |
| | Jeremy Bruno Guillemenot | 0 | 0 | 0 (0) | 0 (0) | 0 | 0 | 0 |
| | Jordi Quintillà Guasch | 0 | 0 | 0 (0) | 0 (0) | 0 | 0 | 0 |
| | Karim Ansarifard | 0 | 0 | 0 (0) | 0 (0) | 0 | 0 | 0 |
| | Kwadwo Duah | 0 | 0 | 0 (0) | 0 (0) | 0 | 0 | 0 |
| | Lawrence Ati-Zigi | 0 | 0 | 0 (0) | 0 (0) | 0 | 0 | 0 |
| | Leonidas Stergiou | 0 | 0 | 0 (0) | 0 (0) | 0 | 0 | 0 |
| | Levi Samuel Garcia | 0 | 0 | 0 (0) | 0 (0) | 0 | 0 | 0 |
| | Lukas Görtler | 0 | 0 | 0 (0) | 0 (0) | 0 | 0 | 0 |
| | Marko Livaja | 0 | 0 | 0 (0) | 0 (0) | 0 | 0 | 0 |
| | Miro Muheim | 0 | 0 | 0 (0) | 0 (0) | 0 | 0 | 0 |
| | Nenad Krstičić | 0 | 0 | 0 (0) | 0 (0) | 0 | 0 | 0 |
| | Nélson Miguel Castro Oliveira | 0 | 0 | 0 (0) | 0 (0) | 0 | 0 | 0 |
| | Panagiotis Tsintotas | 0 | 0 | 0 (0) | 0 (0) | 0 | 0 | 0 |
| | Petros Mandalos | 0 | 0 | 0 (0) | 0 (0) | 0 | 0 | 0 |
| | Stavros Vasilantonopoulos | 0 | 0 | 0 (0) | 0 (0) | 0 | 0 | 0 |
| | Víctor Ruiz Abril | 0 | 0 | 0 (0) | 0 (0) | 0 | 0 | 0 |
| | Player Name | Clearances | Blocked shots | Interceptions | Tackles | Dribbles past | Penalty committed | Saves | Saves inside box |
| --- | --- | --- | --- | --- | --- | --- | --- | --- | --- |
| | Alessandro Kräuchi | 0 | 0 | 0 | 0 | 0 | 0 | 0 | 0 |
| | André David Oliveira Ribeiro | 0 | 0 | 0 | 0 | 0 | 0 | 0 | 0 |
| | André Luís Gomes Simões | 0 | 0 | 0 | 0 | 0 | 0 | 0 | 0 |
| | Basil Stillhart | 0 | 0 | 0 | 0 | 0 | 0 | 0 | 0 |
| | Betim Fazliji | 0 | 0 | 0 | 0 | 0 | 0 | 0 | 0 |
| | Dmytro Chygrynskiy | 0 | 0 | 0 | 0 | 0 | 0 | 0 | 0 |
| | Efstratios Svarnas | 0 | 0 | 0 | 0 | 0 | 0 | 0 | 0 |
| | Elie Youan | 0 | 0 | 0 | 0 | 0 | 0 | 0 | 0 |
| | Emanuel Mariano Insúa Zapata | 0 | 0 | 0 | 0 | 0 | 0 | 0 | 0 |
| | Florian Kamberi | 0 | 0 | 0 | 0 | 0 | 0 | 0 | 0 |
| | Jeremy Bruno Guillemenot | 0 | 0 | 0 | 0 | 0 | 0 | 0 | 0 |
| | Jordi Quintillà Guasch | 0 | 0 | 0 | 0 | 0 | 0 | 0 | 0 |
| | Karim Ansarifard | 0 | 0 | 0 | 0 | 0 | 0 | 0 | 0 |
| | Kwadwo Duah | 0 | 0 | 0 | 0 | 0 | 0 | 0 | 0 |
| | Lawrence Ati-Zigi | 0 | 0 | 0 | 0 | 0 | 0 | 0 | 0 |
| | Leonidas Stergiou | 0 | 0 | 0 | 0 | 0 | 0 | 0 | 0 |
| | Levi Samuel Garcia | 0 | 0 | 0 | 0 | 0 | 0 | 0 | 0 |
| | Lukas Görtler | 0 | 0 | 0 | 0 | 0 | 0 | 0 | 0 |
| | Marko Livaja | 0 | 0 | 0 | 0 | 0 | 0 | 0 | 0 |
| | Miro Muheim | 0 | 0 | 0 | 0 | 0 | 0 | 0 | 0 |
| | Nenad Krstičić | 0 | 0 | 0 | 0 | 0 | 0 | 0 | 0 |
| | Nélson Miguel Castro Oliveira | 0 | 0 | 0 | 0 | 0 | 0 | 0 | 0 |
| | Panagiotis Tsintotas | 0 | 0 | 0 | 0 | 0 | 0 | 0 | 0 |
| | Petros Mandalos | 0 | 0 | 0 | 0 | 0 | 0 | 0 | 0 |
| | Stavros Vasilantonopoulos | 0 | 0 | 0 | 0 | 0 | 0 | 0 | 0 |
| | Víctor Ruiz Abril | 0 | 0 | 0 | 0 | 0 | 0 | 0 | 0 |