Slovan Liberec - APOEL
Last Update 22 Oct 2020, 19:34
Slovan Liberec vs APOEL live stream and TV broadcast
01 Oct 2020, 17:00
Slovan Liberec vs APOEL
Location: Liberec
Venue: Stadion u Nisy
Referee: Andreas Ekberg
Live streaming
TV Stations
Live comments
Data will be available at kick off time or sooner
Data will be available at kick off time or sooner
Slovan Liberec vs APOEL Pre-Match Odds
| | Slovan Liberec | Draw | APOEL |
| --- | --- | --- | --- |
| WilliamHill | 2.40 | 3.00 | 2.88 |
| 1xbet | 2.42 | 3.58 | 2.95 |
| bwin | 2.30 | 3.10 | 2.80 |
| Ladbrokes | 2.50 | 3.00 | 3.00 |
| Bet-At-Home | 2.48 | 3.10 | 2.85 |
Statistics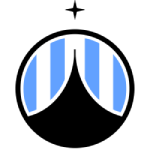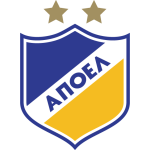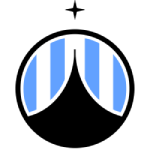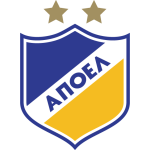 About Slovan Liberec vs APOEL
The match will kick off at 17:00 on 01 Oct 2020, at Stadion u Nisy in Liberec. The referee for this fixture will be Andreas Ekberg and the lineups for both teams will be updated a few hours before the match starts.
In their previous matches, Slovan Liberec won 2 games (Příbram, Gent) and lost 1 (with Crvena Zvezda) while 2 games ended in draws (against Teplice, Jablonec). Slovan Liberec managed to score 5 goals and conceded 5 goals (5-5).
APOEL won 1 matches of their last five (against Zrinjski), lost 2 (with Paphos, Anorthosis) and 2 fixtures ended in draws (against Doxa, Ermis). The team scored 2 goals while conceding 5 (2-5).
The last direct match between Slovan Liberec and APOEL was played on 01 Oct 20 and was won by Slovan Liberec with 1-0.
Slovan Liberec vs APOEL Prediction
It is really hard to predict the winner of this game based on odds. A win for Slovan Liberec stands at 2.40, while a APOEL win is valued at 2.88. The odds for a draw in this match are 3.00.
All live broadcasting information can be found at the top of the page. SportsPlus.Me provides only official streaming through our partner, bet365. If the match is present in their live streaming schedule you will be able to watch it live online.
Read More...
Players
Common / Attack
Passing / Duels
Defence / Goalkeeper
| | Player Name | Goals | Assists | Shots | Shots on goal | Dribbles (succ.) | Penalty won | Hit woodwork | Minutes played | Position |
| --- | --- | --- | --- | --- | --- | --- | --- | --- | --- | --- |
| | Abdulla Yusuf Helal | 0 | 0 | 0 | 0 | 0 (0) | 0 | 0 | 90 | A |
| | André Geraldes de Barros | 0 | 0 | 0 | 0 | 0 (0) | 0 | 0 | 90 | D |
| | Anuar Mohamed Tuhami | 0 | 0 | 0 | 0 | 0 (0) | 0 | 0 | 90 | M |
| | Artur Jorge Marques Amorim | 0 | 0 | 0 | 0 | 0 (0) | 0 | 0 | 90 | D |
| | Atdhe Nuhiu | 0 | 0 | 0 | 0 | 0 (0) | 0 | 0 | 90 | A |
| | Christos Shelis | 0 | 0 | 0 | 0 | 0 (0) | 0 | 0 | 90 | D |
| | Dieumerci N'Dongala | 0 | 0 | 0 | 0 | 0 (0) | 0 | 0 | 68 | M |
| | Emilio Nsue López | 0 | 0 | 0 | 0 | 0 (0) | 0 | 0 | 90 | D |
| | Filip Nguyen | 0 | 0 | 0 | 0 | 0 (0) | 0 | 0 | 90 | G |
| | Ghayas Zahid | 0 | 0 | 0 | 0 | 0 (0) | 0 | 0 | 90 | M |
| | Jakub Hromada | 0 | 0 | 0 | 0 | 0 (0) | 0 | 0 | 90 | M |
| | Jakub Pešek | 0 | 0 | 0 | 0 | 0 (0) | 0 | 0 | 80 | M |
| | Jan Matoušek | 0 | 0 | 0 | 0 | 0 (0) | 0 | 0 | 10 | M |
| | Jan Mikula | 0 | 0 | 0 | 0 | 0 (0) | 0 | 0 | 90 | D |
| | John Edison Mosquera Rebolledo | 0 | 0 | 0 | 0 | 0 (0) | 0 | 0 | 90 | M |
| | João Miguel Macedo Silva | 0 | 0 | 0 | 0 | 0 (0) | 0 | 0 | 90 | G |
| | Kamso Mara | 1 | 0 | 0 | 0 | 0 (0) | 1 | 0 | 90 | M |
| | Martin Koscelník | 0 | 0 | 0 | 0 | 0 (0) | 0 | 0 | 90 | M |
| | Michael Rabusic | 0 | 0 | 0 | 0 | 0 (0) | 0 | 0 | 35 | A |
| | Michal Beran | 0 | 0 | 0 | 0 | 0 (0) | 0 | 0 | 55 | M |
| | Mohamed Tijani | 0 | 0 | 0 | 0 | 0 (0) | 0 | 0 | 90 | D |
| | Moussa Al Tamari | 0 | 0 | 0 | 0 | 0 (0) | 0 | 0 | 90 | M |
| | Omer Atzili | 0 | 0 | 0 | 0 | 0 (0) | 0 | 0 | 22 | M |
| | Taras Kacharaba | 0 | 0 | 0 | 0 | 0 (0) | 0 | 0 | 90 | D |
| | Tomás Sebastián De Vincenti | 0 | 0 | 0 | 0 | 0 (0) | 0 | 0 | 90 | M |
| | Viktor Klonaridis | 0 | 0 | 0 | 0 | 0 (0) | 0 | 0 | 7 | A |
| | Player Name | Passes | Key passes | Crosses (acc.) | Duels (won) | Dispossessed | Was fouled | Fouls commited |
| --- | --- | --- | --- | --- | --- | --- | --- | --- |
| | Abdulla Yusuf Helal | 0 | 0 | 0 (0) | 0 (0) | 0 | 0 | 0 |
| | André Geraldes de Barros | 0 | 0 | 0 (0) | 0 (0) | 0 | 0 | 0 |
| | Anuar Mohamed Tuhami | 0 | 0 | 0 (0) | 0 (0) | 0 | 0 | 0 |
| | Artur Jorge Marques Amorim | 0 | 0 | 0 (0) | 0 (0) | 0 | 0 | 0 |
| | Atdhe Nuhiu | 0 | 0 | 0 (0) | 0 (0) | 0 | 0 | 0 |
| | Christos Shelis | 0 | 0 | 0 (0) | 0 (0) | 0 | 0 | 0 |
| | Dieumerci N'Dongala | 0 | 0 | 0 (0) | 0 (0) | 0 | 0 | 0 |
| | Emilio Nsue López | 0 | 0 | 0 (0) | 0 (0) | 0 | 0 | 0 |
| | Filip Nguyen | 0 | 0 | 0 (0) | 0 (0) | 0 | 0 | 0 |
| | Ghayas Zahid | 0 | 0 | 0 (0) | 0 (0) | 0 | 0 | 0 |
| | Jakub Hromada | 0 | 0 | 0 (0) | 0 (0) | 0 | 0 | 0 |
| | Jakub Pešek | 0 | 0 | 0 (0) | 0 (0) | 0 | 0 | 0 |
| | Jan Matoušek | 0 | 0 | 0 (0) | 0 (0) | 0 | 0 | 0 |
| | Jan Mikula | 0 | 0 | 0 (0) | 0 (0) | 0 | 0 | 0 |
| | John Edison Mosquera Rebolledo | 0 | 0 | 0 (0) | 0 (0) | 0 | 0 | 0 |
| | João Miguel Macedo Silva | 0 | 0 | 0 (0) | 0 (0) | 0 | 0 | 0 |
| | Kamso Mara | 0 | 0 | 0 (0) | 0 (0) | 0 | 0 | 0 |
| | Martin Koscelník | 0 | 0 | 0 (0) | 0 (0) | 0 | 0 | 0 |
| | Michael Rabusic | 0 | 0 | 0 (0) | 0 (0) | 0 | 0 | 0 |
| | Michal Beran | 0 | 0 | 0 (0) | 0 (0) | 0 | 0 | 0 |
| | Mohamed Tijani | 0 | 0 | 0 (0) | 0 (0) | 0 | 0 | 0 |
| | Moussa Al Tamari | 0 | 0 | 0 (0) | 0 (0) | 0 | 0 | 0 |
| | Omer Atzili | 0 | 0 | 0 (0) | 0 (0) | 0 | 0 | 0 |
| | Taras Kacharaba | 0 | 0 | 0 (0) | 0 (0) | 0 | 0 | 0 |
| | Tomás Sebastián De Vincenti | 0 | 0 | 0 (0) | 0 (0) | 0 | 0 | 0 |
| | Viktor Klonaridis | 0 | 0 | 0 (0) | 0 (0) | 0 | 0 | 0 |
| | Player Name | Clearances | Blocked shots | Interceptions | Tackles | Dribbles past | Penalty committed | Saves | Saves inside box |
| --- | --- | --- | --- | --- | --- | --- | --- | --- | --- |
| | Abdulla Yusuf Helal | 0 | 0 | 0 | 0 | 0 | 0 | 0 | 0 |
| | André Geraldes de Barros | 0 | 0 | 0 | 0 | 0 | 0 | 0 | 0 |
| | Anuar Mohamed Tuhami | 0 | 0 | 0 | 0 | 0 | 0 | 0 | 0 |
| | Artur Jorge Marques Amorim | 0 | 0 | 0 | 0 | 0 | 0 | 0 | 0 |
| | Atdhe Nuhiu | 0 | 0 | 0 | 0 | 0 | 0 | 0 | 0 |
| | Christos Shelis | 0 | 0 | 0 | 0 | 0 | 0 | 0 | 0 |
| | Dieumerci N'Dongala | 0 | 0 | 0 | 0 | 0 | 0 | 0 | 0 |
| | Emilio Nsue López | 0 | 0 | 0 | 0 | 0 | 0 | 0 | 0 |
| | Filip Nguyen | 0 | 0 | 0 | 0 | 0 | 0 | 0 | 0 |
| | Ghayas Zahid | 0 | 0 | 0 | 0 | 0 | 0 | 0 | 0 |
| | Jakub Hromada | 0 | 0 | 0 | 0 | 0 | 0 | 0 | 0 |
| | Jakub Pešek | 0 | 0 | 0 | 0 | 0 | 0 | 0 | 0 |
| | Jan Matoušek | 0 | 0 | 0 | 0 | 0 | 0 | 0 | 0 |
| | Jan Mikula | 0 | 0 | 0 | 0 | 0 | 0 | 0 | 0 |
| | John Edison Mosquera Rebolledo | 0 | 0 | 0 | 0 | 0 | 0 | 0 | 0 |
| | João Miguel Macedo Silva | 0 | 0 | 0 | 0 | 0 | 0 | 0 | 0 |
| | Kamso Mara | 0 | 0 | 0 | 0 | 0 | 0 | 0 | 0 |
| | Martin Koscelník | 0 | 0 | 0 | 0 | 0 | 0 | 0 | 0 |
| | Michael Rabusic | 0 | 0 | 0 | 0 | 0 | 0 | 0 | 0 |
| | Michal Beran | 0 | 0 | 0 | 0 | 0 | 0 | 0 | 0 |
| | Mohamed Tijani | 0 | 0 | 0 | 0 | 0 | 0 | 0 | 0 |
| | Moussa Al Tamari | 0 | 0 | 0 | 0 | 0 | 0 | 0 | 0 |
| | Omer Atzili | 0 | 0 | 0 | 0 | 0 | 0 | 0 | 0 |
| | Taras Kacharaba | 0 | 0 | 0 | 0 | 0 | 0 | 0 | 0 |
| | Tomás Sebastián De Vincenti | 0 | 0 | 0 | 0 | 0 | 0 | 0 | 0 |
| | Viktor Klonaridis | 0 | 0 | 0 | 0 | 0 | 0 | 0 | 0 |