Botoşani - Skendija 79
Last Update 20 Oct 2020, 06:19
Botoşani vs Skendija 79 live stream and TV broadcast
17 Sep 2020, 15:45
Botoşani vs Skendija 79
Location: Botoşani
Venue: Stadionul Municipal
Referee: Mohammed Al Hakim
Live streaming
TV Stations
Live comments
Digi Sport 1 (Rom)
Look Plus
Data will be available at kick off time or sooner
Botoşani vs Skendija 79 Pre-Match Odds
| | Botoşani | Draw | Skendija 79 |
| --- | --- | --- | --- |
| 1xbet | 1.79 | 3.72 | 4.18 |
| bwin | 1.72 | 3.60 | 4.20 |
| Bet-At-Home | 1.67 | 3.60 | 4.30 |
| Ladbrokes | 1.80 | 3.50 | 4.33 |
Statistics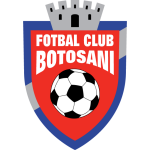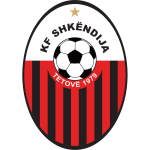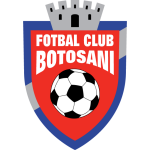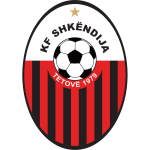 About Botoşani vs Skendija 79
The match will kick off at 15:45 on 17 Sep 2020, at Stadionul Municipal in Botoşani. The referee for this fixture will be Mohammed Al Hakim and the lineups for both teams will be updated a few hours before the match starts.
In their previous matches, Botoşani won 1 games (Gaz Metan Mediaş) and lost 3 (with Hermannstadt, Chindia Târgovişte, CFR Cluj) while 1 games ended in draws (against Academica Clinceni). Botoşani managed to score 4 goals and conceded 7 goals (4-7).
Skendija 79 won 1 matches of their last five (against Sumqayıt), lost 3 (with Nõmme Kalju, F91 Dudelange, Tottenham Hotspur) and 1 fixtures ended in draws (against F91 Dudelange). The team scored 6 goals while conceding 8 (6-8).
The last direct match between Botoşani and Skendija 79 was played on 17 Sep 20 and was won by Skendija 79 with 0-1.
Botoşani vs Skendija 79 Prediction
According to the odds, Botoşani is the favourite of this match. A draw in Botoşani - Skendija 79 stands at 3.72.
All live broadcasting information can be found at the top of the page. SportsPlus.Me provides only official streaming through our partner, bet365. If the match is present in their live streaming schedule you will be able to watch it live online.
This match will be live on TV on the following stations: Digi Sport 1 (Rom)Look Plus, . The full list of TV stations can be found at the top of the page. Of course, some matches are not televised but you can still follow them online, if live streaming is available.
Read More...
Players
Common / Attack
Passing / Duels
Defence / Goalkeeper
| | Player Name | Goals | Assists | Shots | Shots on goal | Dribbles (succ.) | Penalty won | Hit woodwork | Minutes played | Position |
| --- | --- | --- | --- | --- | --- | --- | --- | --- | --- | --- |
| | Alexandru Țigănașu | 0 | 0 | 0 | 0 | 0 (0) | 0 | 0 | 90 | D |
| | Alin Şeroni | 0 | 0 | 0 | 0 | 0 (0) | 0 | 0 | 90 | D |
| | Andrei Alexandru Patache | 0 | 0 | 0 | 0 | 0 (0) | 0 | 0 | 19 | D |
| | Andrei Chindriş | 0 | 0 | 0 | 0 | 0 (0) | 0 | 0 | 90 | D |
| | Antonio Pavić | 0 | 0 | 0 | 0 | 0 (0) | 0 | 0 | 90 | D |
| | Arbin Zejnullai | 0 | 0 | 0 | 0 | 0 (0) | 0 | 0 | 15 | M |
| | Armend Alimi | 0 | 0 | 0 | 0 | 0 (0) | 0 | 0 | 67 | M |
| | Besart Ibraimi | 1 | 0 | 0 | 0 | 0 (0) | 0 | 0 | 88 | A |
| | Bruno Dita | 0 | 0 | 0 | 0 | 0 (0) | 0 | 0 | 90 | M |
| | David Babunski | 0 | 0 | 0 | 0 | 0 (0) | 0 | 0 | 79 | M |
| | Denis Graţian Haruţ | 0 | 0 | 0 | 0 | 0 (0) | 0 | 0 | 90 | D |
| | Eduard Adrian Pap | 0 | 0 | 0 | 0 | 0 (0) | 0 | 0 | 90 | G |
| | Eduard Marian Florescu | 0 | 0 | 0 | 0 | 0 (0) | 0 | 0 | 71 | M |
| | Egzon Bejtulai | 0 | 0 | 0 | 0 | 0 (0) | 0 | 0 | 90 | D |
| | Ennur Totre | 0 | 0 | 0 | 0 | 0 (0) | 0 | 0 | 75 | M |
| | Hamidou Keyta | 0 | 0 | 0 | 0 | 0 (0) | 0 | 0 | 44 | A |
| | Jonathan Yoni Emanuel Rodriguez | 0 | 0 | 0 | 0 | 0 (0) | 0 | 0 | 90 | M |
| | Ján Krivák | 0 | 0 | 0 | 0 | 0 (0) | 0 | 0 | 90 | D |
| | Kostadin Zahov | 0 | 0 | 0 | 0 | 0 (0) | 0 | 0 | 90 | G |
| | Ljupche Doriev | 0 | 0 | 0 | 0 | 0 (0) | 0 | 0 | 70 | A |
| | Marko Dugandžić | 0 | 0 | 0 | 0 | 0 (0) | 0 | 0 | 90 | A |
| | Mevlan Murati | 0 | 0 | 0 | 0 | 0 (0) | 0 | 0 | 90 | D |
| | Mihai Roman | 0 | 0 | 0 | 0 | 0 (0) | 0 | 0 | 11 | M |
| | Reagy Ofosu | 0 | 0 | 0 | 0 | 0 (0) | 0 | 0 | 90 | A |
| | Stefan Ashkovski | 0 | 0 | 0 | 0 | 0 (0) | 0 | 0 | 46 | A |
| | Valjmir Nafiu | 0 | 0 | 0 | 0 | 0 (0) | 0 | 0 | 20 | A |
| | Valon Ahmedi | 0 | 0 | 0 | 0 | 0 (0) | 0 | 0 | 90 | M |
| | Zija Merdzhani | 0 | 0 | 0 | 0 | 0 (0) | 0 | 0 | 2 | D |
| | Player Name | Passes | Key passes | Crosses (acc.) | Duels (won) | Dispossessed | Was fouled | Fouls commited |
| --- | --- | --- | --- | --- | --- | --- | --- | --- |
| | Alexandru Țigănașu | 0 | 0 | 0 (0) | 0 (0) | 0 | 0 | 0 |
| | Alin Şeroni | 0 | 0 | 0 (0) | 0 (0) | 0 | 0 | 0 |
| | Andrei Alexandru Patache | 0 | 0 | 0 (0) | 0 (0) | 0 | 0 | 0 |
| | Andrei Chindriş | 0 | 0 | 0 (0) | 0 (0) | 0 | 0 | 0 |
| | Antonio Pavić | 0 | 0 | 0 (0) | 0 (0) | 0 | 0 | 0 |
| | Arbin Zejnullai | 0 | 0 | 0 (0) | 0 (0) | 0 | 0 | 0 |
| | Armend Alimi | 0 | 0 | 0 (0) | 0 (0) | 0 | 0 | 0 |
| | Besart Ibraimi | 0 | 0 | 0 (0) | 0 (0) | 0 | 0 | 0 |
| | Bruno Dita | 0 | 0 | 0 (0) | 0 (0) | 0 | 0 | 0 |
| | David Babunski | 0 | 0 | 0 (0) | 0 (0) | 0 | 0 | 0 |
| | Denis Graţian Haruţ | 0 | 0 | 0 (0) | 0 (0) | 0 | 0 | 0 |
| | Eduard Adrian Pap | 0 | 0 | 0 (0) | 0 (0) | 0 | 0 | 0 |
| | Eduard Marian Florescu | 0 | 0 | 0 (0) | 0 (0) | 0 | 0 | 0 |
| | Egzon Bejtulai | 0 | 0 | 0 (0) | 0 (0) | 0 | 0 | 0 |
| | Ennur Totre | 0 | 0 | 0 (0) | 0 (0) | 0 | 0 | 0 |
| | Hamidou Keyta | 0 | 0 | 0 (0) | 0 (0) | 0 | 0 | 0 |
| | Jonathan Yoni Emanuel Rodriguez | 0 | 0 | 0 (0) | 0 (0) | 0 | 0 | 0 |
| | Ján Krivák | 0 | 0 | 0 (0) | 0 (0) | 0 | 0 | 0 |
| | Kostadin Zahov | 0 | 0 | 0 (0) | 0 (0) | 0 | 0 | 0 |
| | Ljupche Doriev | 0 | 0 | 0 (0) | 0 (0) | 0 | 0 | 0 |
| | Marko Dugandžić | 0 | 0 | 0 (0) | 0 (0) | 0 | 0 | 0 |
| | Mevlan Murati | 0 | 0 | 0 (0) | 0 (0) | 0 | 0 | 0 |
| | Mihai Roman | 0 | 0 | 0 (0) | 0 (0) | 0 | 0 | 0 |
| | Reagy Ofosu | 0 | 0 | 0 (0) | 0 (0) | 0 | 0 | 0 |
| | Stefan Ashkovski | 0 | 0 | 0 (0) | 0 (0) | 0 | 0 | 0 |
| | Valjmir Nafiu | 0 | 0 | 0 (0) | 0 (0) | 0 | 0 | 0 |
| | Valon Ahmedi | 0 | 0 | 0 (0) | 0 (0) | 0 | 0 | 0 |
| | Zija Merdzhani | 0 | 0 | 0 (0) | 0 (0) | 0 | 0 | 0 |
| | Player Name | Clearances | Blocked shots | Interceptions | Tackles | Dribbles past | Penalty committed | Saves | Saves inside box |
| --- | --- | --- | --- | --- | --- | --- | --- | --- | --- |
| | Alexandru Țigănașu | 0 | 0 | 0 | 0 | 0 | 0 | 0 | 0 |
| | Alin Şeroni | 0 | 0 | 0 | 0 | 0 | 0 | 0 | 0 |
| | Andrei Alexandru Patache | 0 | 0 | 0 | 0 | 0 | 0 | 0 | 0 |
| | Andrei Chindriş | 0 | 0 | 0 | 0 | 0 | 0 | 0 | 0 |
| | Antonio Pavić | 0 | 0 | 0 | 0 | 0 | 0 | 0 | 0 |
| | Arbin Zejnullai | 0 | 0 | 0 | 0 | 0 | 0 | 0 | 0 |
| | Armend Alimi | 0 | 0 | 0 | 0 | 0 | 0 | 0 | 0 |
| | Besart Ibraimi | 0 | 0 | 0 | 0 | 0 | 0 | 0 | 0 |
| | Bruno Dita | 0 | 0 | 0 | 0 | 0 | 0 | 0 | 0 |
| | David Babunski | 0 | 0 | 0 | 0 | 0 | 0 | 0 | 0 |
| | Denis Graţian Haruţ | 0 | 0 | 0 | 0 | 0 | 0 | 0 | 0 |
| | Eduard Adrian Pap | 0 | 0 | 0 | 0 | 0 | 0 | 0 | 0 |
| | Eduard Marian Florescu | 0 | 0 | 0 | 0 | 0 | 0 | 0 | 0 |
| | Egzon Bejtulai | 0 | 0 | 0 | 0 | 0 | 0 | 0 | 0 |
| | Ennur Totre | 0 | 0 | 0 | 0 | 0 | 0 | 0 | 0 |
| | Hamidou Keyta | 0 | 0 | 0 | 0 | 0 | 0 | 0 | 0 |
| | Jonathan Yoni Emanuel Rodriguez | 0 | 0 | 0 | 0 | 0 | 0 | 0 | 0 |
| | Ján Krivák | 0 | 0 | 0 | 0 | 0 | 0 | 0 | 0 |
| | Kostadin Zahov | 0 | 0 | 0 | 0 | 0 | 0 | 0 | 0 |
| | Ljupche Doriev | 0 | 0 | 0 | 0 | 0 | 0 | 0 | 0 |
| | Marko Dugandžić | 0 | 0 | 0 | 0 | 0 | 0 | 0 | 0 |
| | Mevlan Murati | 0 | 0 | 0 | 0 | 0 | 0 | 0 | 0 |
| | Mihai Roman | 0 | 0 | 0 | 0 | 0 | 0 | 0 | 0 |
| | Reagy Ofosu | 0 | 0 | 0 | 0 | 0 | 0 | 0 | 0 |
| | Stefan Ashkovski | 0 | 0 | 0 | 0 | 0 | 0 | 0 | 0 |
| | Valjmir Nafiu | 0 | 0 | 0 | 0 | 0 | 0 | 0 | 0 |
| | Valon Ahmedi | 0 | 0 | 0 | 0 | 0 | 0 | 0 | 0 |
| | Zija Merdzhani | 0 | 0 | 0 | 0 | 0 | 0 | 0 | 0 |