Sheriff - Fola Esch
Last Update 20 Oct 2020, 19:00
Sheriff vs Fola Esch live stream and TV broadcast
19 Aug 2020, 18:00
Sheriff vs Fola Esch
Location: Tiraspol
Venue: Krytyj futbolnyj Manesh, Tiraspol
Referee: Balazs Berke
Live streaming
TV Stations
Live comments
Bet.pt
bet365
Chance
Fortuna
Fortuna PL
Fortuna SK
STS.pl
Tipsport
Tipsport SK
Winlinebet
Data will be available at kick off time or sooner
Sheriff vs Fola Esch Pre-Match Odds
| | Sheriff | Draw | Fola Esch |
| --- | --- | --- | --- |
| 1xbet | 1.45 | 4.70 | 7.83 |
| bwin | 1.35 | 4.75 | 7.75 |
| Ladbrokes | 1.36 | 4.25 | 7.50 |
| Bet-At-Home | 1.33 | 4.80 | 7.60 |
| WilliamHill | 1.32 | 4.33 | 7.50 |
Statistics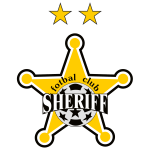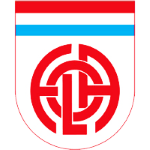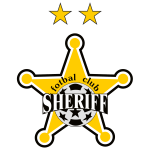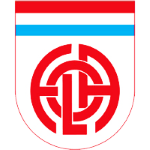 About Sheriff vs Fola Esch
The match will kick off at 18:00 on 19 Aug 2020, at Krytyj futbolnyj Manesh, Tiraspol in Tiraspol. The referee for this fixture will be Balazs Berke and the lineups for both teams will be updated a few hours before the match starts.
In their previous matches, Sheriff won 0 games and lost 3 (with AIK, Qarabağ, Dundalk) while 2 games ended in draws (against Partizani Tirana, AIK). Sheriff managed to score 5 goals and conceded 7 goals (5-7).
Fola Esch won 0 matches of their last five , lost 3 (with Chikhura, Chikhura, Ararat-Armenia) and 0 fixtures ended in draws . The team scored 5 goals while conceding 8 (5-8).
The last direct match between Sheriff and Fola Esch was played on 19 Aug 20 and was won by Sheriff with 2-0.
Sheriff vs Fola Esch Prediction
According to the odds, Sheriff is the favourite of this match. A draw in Sheriff - Fola Esch stands at 4.70.
All live broadcasting information can be found at the top of the page. SportsPlus.Me provides only official streaming through our partner, bet365. If the match is present in their live streaming schedule you will be able to watch it live online.
This match will be live on TV on the following stations: Bet.pt, bet365, Chance, Fortuna. The full list of TV stations can be found at the top of the page. Of course, some matches are not televised but you can still follow them online, if live streaming is available.
Read More...
Players
Common / Attack
Passing / Duels
Defence / Goalkeeper
| | Player Name | Goals | Assists | Shots | Shots on goal | Dribbles (succ.) | Penalty won | Hit woodwork | Minutes played | Position |
| --- | --- | --- | --- | --- | --- | --- | --- | --- | --- | --- |
| | Achraf Drif | 0 | 0 | 0 | 0 | 0 (0) | 0 | 0 | 14 | M |
| | Anatole Bertrand Abang | 1 | 0 | 0 | 0 | 0 (0) | 0 | 0 | 90 | A |
| | Andrej Lukić | 1 | 0 | 0 | 0 | 0 (0) | 0 | 0 | 27 | D |
| | Andriy Bliznichenko | 0 | 0 | 0 | 0 | 0 (0) | 0 | 0 | 6 | M |
| | Benedik Mioč | 0 | 2 | 0 | 0 | 0 (0) | 0 | 0 | 90 | M |
| | Cristiano da Silva Leite | 0 | 0 | 0 | 0 | 0 (0) | 0 | 0 | 90 | D |
| | Cédric Sacras | 0 | 0 | 0 | 0 | 0 (0) | 0 | 0 | 90 | D |
| | Dejvid Sinani | 0 | 0 | 0 | 0 | 0 (0) | 0 | 0 | 81 | M |
| | Diogo Pimentel | 0 | 0 | 0 | 0 | 0 (0) | 0 | 0 | 90 | M |
| | Dumitru Celeadnic | 0 | 0 | 0 | 0 | 0 (0) | 0 | 0 | 90 | G |
| | Emanuel Tomas Cabral | 0 | 0 | 0 | 0 | 0 (0) | 0 | 0 | 90 | G |
| | Faith Obilor | 0 | 0 | 0 | 0 | 0 (0) | 0 | 0 | 90 | D |
| | Frank Andersson Castañeda Vélez | 0 | 0 | 0 | 0 | 0 (0) | 0 | 0 | 67 | A |
| | Gabrijel Boban | 0 | 0 | 0 | 0 | 0 (0) | 0 | 0 | 88 | A |
| | Gauthier Caron | 0 | 0 | 0 | 0 | 0 (0) | 0 | 0 | 90 | A |
| | Gilson Delgado Freitas | 0 | 0 | 0 | 0 | 0 (0) | 0 | 0 | 90 | A |
| | Ionuț Andrei Peteleu | 0 | 0 | 0 | 0 | 0 (0) | 0 | 0 | 90 | D |
| | Jean Sylvio Ouassiero | 0 | 0 | 0 | 0 | 0 (0) | 0 | 0 | 80 | M |
| | John Charles Petro | 0 | 0 | 0 | 0 | 0 (0) | 0 | 0 | 90 | D |
| | Jules Diallo | 0 | 0 | 0 | 0 | 0 (0) | 0 | 0 | 90 | A |
| | Julien Klein | 0 | 0 | 0 | 0 | 0 (0) | 0 | 0 | 90 | M |
| | Ousmane N'Diaye | 0 | 0 | 0 | 0 | 0 (0) | 0 | 0 | 90 | D |
| | Rodrigue Dikaba | 0 | 0 | 0 | 0 | 0 (0) | 0 | 0 | 62 | M |
| | Stefano Bensi | 0 | 0 | 0 | 0 | 0 (0) | 0 | 0 | 90 | A |
| | William Parra Sinisterra | 0 | 0 | 0 | 0 | 0 (0) | 0 | 0 | 90 | M |
| | Zachary Marvin Hadji | 0 | 0 | 0 | 0 | 0 (0) | 0 | 0 | 32 | A |
| | Player Name | Passes | Key passes | Crosses (acc.) | Duels (won) | Dispossessed | Was fouled | Fouls commited |
| --- | --- | --- | --- | --- | --- | --- | --- | --- |
| | Achraf Drif | 0 | 0 | 0 (0) | 0 (0) | 0 | 0 | 0 |
| | Anatole Bertrand Abang | 0 | 0 | 0 (0) | 0 (0) | 0 | 0 | 0 |
| | Andrej Lukić | 0 | 0 | 0 (0) | 0 (0) | 0 | 0 | 0 |
| | Andriy Bliznichenko | 0 | 0 | 0 (0) | 0 (0) | 0 | 0 | 0 |
| | Benedik Mioč | 0 | 0 | 0 (0) | 0 (0) | 0 | 0 | 0 |
| | Cristiano da Silva Leite | 0 | 0 | 0 (0) | 0 (0) | 0 | 0 | 0 |
| | Cédric Sacras | 0 | 0 | 0 (0) | 0 (0) | 0 | 0 | 0 |
| | Dejvid Sinani | 0 | 0 | 0 (0) | 0 (0) | 0 | 0 | 0 |
| | Diogo Pimentel | 0 | 0 | 0 (0) | 0 (0) | 0 | 0 | 0 |
| | Dumitru Celeadnic | 0 | 0 | 0 (0) | 0 (0) | 0 | 0 | 0 |
| | Emanuel Tomas Cabral | 0 | 0 | 0 (0) | 0 (0) | 0 | 0 | 0 |
| | Faith Obilor | 0 | 0 | 0 (0) | 0 (0) | 0 | 0 | 0 |
| | Frank Andersson Castañeda Vélez | 0 | 0 | 0 (0) | 0 (0) | 0 | 0 | 0 |
| | Gabrijel Boban | 0 | 0 | 0 (0) | 0 (0) | 0 | 0 | 0 |
| | Gauthier Caron | 0 | 0 | 0 (0) | 0 (0) | 0 | 0 | 0 |
| | Gilson Delgado Freitas | 0 | 0 | 0 (0) | 0 (0) | 0 | 0 | 0 |
| | Ionuț Andrei Peteleu | 0 | 0 | 0 (0) | 0 (0) | 0 | 0 | 0 |
| | Jean Sylvio Ouassiero | 0 | 0 | 0 (0) | 0 (0) | 0 | 0 | 0 |
| | John Charles Petro | 0 | 0 | 0 (0) | 0 (0) | 0 | 0 | 0 |
| | Jules Diallo | 0 | 0 | 0 (0) | 0 (0) | 0 | 0 | 0 |
| | Julien Klein | 0 | 0 | 0 (0) | 0 (0) | 0 | 0 | 0 |
| | Ousmane N'Diaye | 0 | 0 | 0 (0) | 0 (0) | 0 | 0 | 0 |
| | Rodrigue Dikaba | 0 | 0 | 0 (0) | 0 (0) | 0 | 0 | 0 |
| | Stefano Bensi | 0 | 0 | 0 (0) | 0 (0) | 0 | 0 | 0 |
| | William Parra Sinisterra | 0 | 0 | 0 (0) | 0 (0) | 0 | 0 | 0 |
| | Zachary Marvin Hadji | 0 | 0 | 0 (0) | 0 (0) | 0 | 0 | 0 |
| | Player Name | Clearances | Blocked shots | Interceptions | Tackles | Dribbles past | Penalty committed | Saves | Saves inside box |
| --- | --- | --- | --- | --- | --- | --- | --- | --- | --- |
| | Achraf Drif | 0 | 0 | 0 | 0 | 0 | 0 | 0 | 0 |
| | Anatole Bertrand Abang | 0 | 0 | 0 | 0 | 0 | 0 | 0 | 0 |
| | Andrej Lukić | 0 | 0 | 0 | 0 | 0 | 0 | 0 | 0 |
| | Andriy Bliznichenko | 0 | 0 | 0 | 0 | 0 | 0 | 0 | 0 |
| | Benedik Mioč | 0 | 0 | 0 | 0 | 0 | 0 | 0 | 0 |
| | Cristiano da Silva Leite | 0 | 0 | 0 | 0 | 0 | 0 | 0 | 0 |
| | Cédric Sacras | 0 | 0 | 0 | 0 | 0 | 0 | 0 | 0 |
| | Dejvid Sinani | 0 | 0 | 0 | 0 | 0 | 0 | 0 | 0 |
| | Diogo Pimentel | 0 | 0 | 0 | 0 | 0 | 0 | 0 | 0 |
| | Dumitru Celeadnic | 0 | 0 | 0 | 0 | 0 | 0 | 0 | 0 |
| | Emanuel Tomas Cabral | 0 | 0 | 0 | 0 | 0 | 0 | 0 | 0 |
| | Faith Obilor | 0 | 0 | 0 | 0 | 0 | 0 | 0 | 0 |
| | Frank Andersson Castañeda Vélez | 0 | 0 | 0 | 0 | 0 | 0 | 0 | 0 |
| | Gabrijel Boban | 0 | 0 | 0 | 0 | 0 | 0 | 0 | 0 |
| | Gauthier Caron | 0 | 0 | 0 | 0 | 0 | 0 | 0 | 0 |
| | Gilson Delgado Freitas | 0 | 0 | 0 | 0 | 0 | 0 | 0 | 0 |
| | Ionuț Andrei Peteleu | 0 | 0 | 0 | 0 | 0 | 0 | 0 | 0 |
| | Jean Sylvio Ouassiero | 0 | 0 | 0 | 0 | 0 | 0 | 0 | 0 |
| | John Charles Petro | 0 | 0 | 0 | 0 | 0 | 0 | 0 | 0 |
| | Jules Diallo | 0 | 0 | 0 | 0 | 0 | 0 | 0 | 0 |
| | Julien Klein | 0 | 0 | 0 | 0 | 0 | 0 | 0 | 0 |
| | Ousmane N'Diaye | 0 | 0 | 0 | 0 | 0 | 0 | 0 | 0 |
| | Rodrigue Dikaba | 0 | 0 | 0 | 0 | 0 | 0 | 0 | 0 |
| | Stefano Bensi | 0 | 0 | 0 | 0 | 0 | 0 | 0 | 0 |
| | William Parra Sinisterra | 0 | 0 | 0 | 0 | 0 | 0 | 0 | 0 |
| | Zachary Marvin Hadji | 0 | 0 | 0 | 0 | 0 | 0 | 0 | 0 |