Sheriff - Dundalk
Last Update 21 Oct 2020, 10:00
Sheriff vs Dundalk live stream and TV broadcast
24 Sep 2020, 18:00
Sheriff vs Dundalk
Location: Tiraspol
Venue: Bolshaya Sportivnaya Arena
Referee: Aleksandar Stavrev
Live streaming
TV Stations
Live comments
Data will be available at kick off time or sooner
Data will be available at kick off time or sooner
Sheriff vs Dundalk Pre-Match Odds
| | Sheriff | Draw | Dundalk |
| --- | --- | --- | --- |
| 1xbet | 1.60 | 3.93 | 6.59 |
| Ladbrokes | 1.61 | 3.60 | 5.80 |
| bwin | 1.62 | 3.50 | 5.00 |
| WilliamHill | 1.60 | 3.50 | 5.25 |
| Bet-At-Home | 1.57 | 3.80 | 5.60 |
Statistics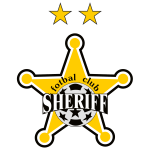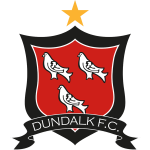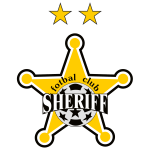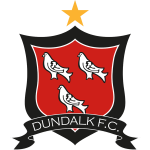 About Sheriff vs Dundalk
The match will kick off at 18:00 on 24 Sep 2020, at Bolshaya Sportivnaya Arena in Tiraspol. The referee for this fixture will be Aleksandar Stavrev and the lineups for both teams will be updated a few hours before the match starts.
In their previous matches, Sheriff won 1 games (Fola Esch) and lost 2 (with AIK, Qarabağ) while 2 games ended in draws (against Partizani Tirana, AIK). Sheriff managed to score 6 goals and conceded 6 goals (6-6).
Dundalk won 3 matches of their last five (against KÍ, Cork City, Derry City), lost 0 and 2 fixtures ended in draws (against Finn Harps, Bohemians). The team scored 7 goals while conceding 2 (7-2).
The last direct match between Sheriff and Dundalk was played on 24 Sep 20 and was won by Dundalk with 1-1.
Sheriff vs Dundalk Prediction
According to the odds, Sheriff is the favourite of this match. A draw in Sheriff - Dundalk stands at 3.93.
All live broadcasting information can be found at the top of the page. SportsPlus.Me provides only official streaming through our partner, bet365. If the match is present in their live streaming schedule you will be able to watch it live online.
Read More...
Players
Common / Attack
Passing / Duels
Defence / Goalkeeper
| | Player Name | Goals | Assists | Shots | Shots on goal | Dribbles (succ.) | Penalty won | Hit woodwork | Minutes played | Position |
| --- | --- | --- | --- | --- | --- | --- | --- | --- | --- | --- |
| | Andriy Bliznichenko | 0 | 1 | 0 | 0 | 0 (0) | 0 | 0 | 46 | M |
| | Benedik Mioč | 0 | 0 | 0 | 0 | 0 (0) | 0 | 0 | 90 | M |
| | Brian Gartland | 0 | 0 | 0 | 0 | 0 (0) | 0 | 0 | 90 | D |
| | Chris Shields | 0 | 0 | 0 | 0 | 0 (0) | 0 | 0 | 90 | M |
| | Cristiano da Silva Leite | 0 | 0 | 0 | 0 | 0 (0) | 0 | 0 | 90 | D |
| | Dabney dos Santos Souza | 0 | 0 | 0 | 0 | 0 (0) | 0 | 0 | 2 | A |
| | Daniel Cleary | 0 | 0 | 0 | 0 | 0 (0) | 0 | 0 | 90 | D |
| | Daniel Kelly | 0 | 0 | 0 | 0 | 0 (0) | 0 | 0 | 2 | M |
| | Darragh Leahy | 0 | 0 | 0 | 0 | 0 (0) | 0 | 0 | 90 | D |
| | Dimitris Kolovos | 0 | 0 | 0 | 0 | 0 (0) | 0 | 0 | 88 | M |
| | Faith Obilor | 0 | 0 | 0 | 0 | 0 (0) | 0 | 0 | 90 | D |
| | Frank Andersson Castañeda Vélez | 0 | 0 | 0 | 0 | 0 (0) | 0 | 0 | 90 | A |
| | Gary Rogers | 0 | 0 | 0 | 0 | 0 (0) | 0 | 0 | 90 | G |
| | Gregory Sloggett | 0 | 0 | 0 | 0 | 0 (0) | 0 | 0 | 90 | M |
| | Ionuț Andrei Peteleu | 0 | 0 | 0 | 0 | 0 (0) | 0 | 0 | 64 | D |
| | John Charles Petro | 0 | 0 | 0 | 0 | 0 (0) | 0 | 0 | 26 | D |
| | John Mountney | 0 | 0 | 0 | 0 | 0 (0) | 0 | 0 | 75 | M |
| | Michael Duffy | 0 | 1 | 0 | 0 | 0 (0) | 0 | 0 | 90 | M |
| | Ousmane N'Diaye | 0 | 0 | 0 | 0 | 0 (0) | 0 | 0 | 90 | D |
| | Patrick Hoban | 0 | 0 | 0 | 0 | 0 (0) | 0 | 0 | 90 | A |
| | Patrick McEleney | 0 | 0 | 0 | 0 | 0 (0) | 0 | 0 | 18 | M |
| | Rifet Kapič | 0 | 0 | 0 | 0 | 0 (0) | 0 | 0 | 44 | M |
| | Sean Gannon | 0 | 0 | 0 | 0 | 0 (0) | 0 | 0 | 13 | M |
| | Sean Hoare | 0 | 0 | 0 | 0 | 0 (0) | 0 | 0 | 90 | D |
| | Sean Murray | 1 | 0 | 0 | 0 | 0 (0) | 0 | 0 | 72 | M |
| | Veaceslav Posmac | 1 | 0 | 0 | 0 | 0 (0) | 0 | 0 | 90 | D |
| | William Parra Sinisterra | 0 | 0 | 0 | 0 | 0 (0) | 0 | 0 | 90 | M |
| | Zvonimir Mikulić | 0 | 0 | 0 | 0 | 0 (0) | 0 | 0 | 90 | G |
| | Player Name | Passes | Key passes | Crosses (acc.) | Duels (won) | Dispossessed | Was fouled | Fouls commited |
| --- | --- | --- | --- | --- | --- | --- | --- | --- |
| | Andriy Bliznichenko | 0 | 0 | 0 (0) | 0 (0) | 0 | 0 | 0 |
| | Benedik Mioč | 0 | 0 | 0 (0) | 0 (0) | 0 | 0 | 0 |
| | Brian Gartland | 0 | 0 | 0 (0) | 0 (0) | 0 | 0 | 0 |
| | Chris Shields | 0 | 0 | 0 (0) | 0 (0) | 0 | 0 | 0 |
| | Cristiano da Silva Leite | 0 | 0 | 0 (0) | 0 (0) | 0 | 0 | 0 |
| | Dabney dos Santos Souza | 0 | 0 | 0 (0) | 0 (0) | 0 | 0 | 0 |
| | Daniel Cleary | 0 | 0 | 0 (0) | 0 (0) | 0 | 0 | 0 |
| | Daniel Kelly | 0 | 0 | 0 (0) | 0 (0) | 0 | 0 | 0 |
| | Darragh Leahy | 0 | 0 | 0 (0) | 0 (0) | 0 | 0 | 0 |
| | Dimitris Kolovos | 0 | 0 | 0 (0) | 0 (0) | 0 | 0 | 0 |
| | Faith Obilor | 0 | 0 | 0 (0) | 0 (0) | 0 | 0 | 0 |
| | Frank Andersson Castañeda Vélez | 0 | 0 | 0 (0) | 0 (0) | 0 | 0 | 0 |
| | Gary Rogers | 0 | 0 | 0 (0) | 0 (0) | 0 | 0 | 0 |
| | Gregory Sloggett | 0 | 0 | 0 (0) | 0 (0) | 0 | 0 | 0 |
| | Ionuț Andrei Peteleu | 0 | 0 | 0 (0) | 0 (0) | 0 | 0 | 0 |
| | John Charles Petro | 0 | 0 | 0 (0) | 0 (0) | 0 | 0 | 0 |
| | John Mountney | 0 | 0 | 0 (0) | 0 (0) | 0 | 0 | 0 |
| | Michael Duffy | 0 | 0 | 0 (0) | 0 (0) | 0 | 0 | 0 |
| | Ousmane N'Diaye | 0 | 0 | 0 (0) | 0 (0) | 0 | 0 | 0 |
| | Patrick Hoban | 0 | 0 | 0 (0) | 0 (0) | 0 | 0 | 0 |
| | Patrick McEleney | 0 | 0 | 0 (0) | 0 (0) | 0 | 0 | 0 |
| | Rifet Kapič | 0 | 0 | 0 (0) | 0 (0) | 0 | 0 | 0 |
| | Sean Gannon | 0 | 0 | 0 (0) | 0 (0) | 0 | 0 | 0 |
| | Sean Hoare | 0 | 0 | 0 (0) | 0 (0) | 0 | 0 | 0 |
| | Sean Murray | 0 | 0 | 0 (0) | 0 (0) | 0 | 0 | 0 |
| | Veaceslav Posmac | 0 | 0 | 0 (0) | 0 (0) | 0 | 0 | 0 |
| | William Parra Sinisterra | 0 | 0 | 0 (0) | 0 (0) | 0 | 0 | 0 |
| | Zvonimir Mikulić | 0 | 0 | 0 (0) | 0 (0) | 0 | 0 | 0 |
| | Player Name | Clearances | Blocked shots | Interceptions | Tackles | Dribbles past | Penalty committed | Saves | Saves inside box |
| --- | --- | --- | --- | --- | --- | --- | --- | --- | --- |
| | Andriy Bliznichenko | 0 | 0 | 0 | 0 | 0 | 0 | 0 | 0 |
| | Benedik Mioč | 0 | 0 | 0 | 0 | 0 | 0 | 0 | 0 |
| | Brian Gartland | 0 | 0 | 0 | 0 | 0 | 0 | 0 | 0 |
| | Chris Shields | 0 | 0 | 0 | 0 | 0 | 0 | 0 | 0 |
| | Cristiano da Silva Leite | 0 | 0 | 0 | 0 | 0 | 0 | 0 | 0 |
| | Dabney dos Santos Souza | 0 | 0 | 0 | 0 | 0 | 0 | 0 | 0 |
| | Daniel Cleary | 0 | 0 | 0 | 0 | 0 | 0 | 0 | 0 |
| | Daniel Kelly | 0 | 0 | 0 | 0 | 0 | 0 | 0 | 0 |
| | Darragh Leahy | 0 | 0 | 0 | 0 | 0 | 0 | 0 | 0 |
| | Dimitris Kolovos | 0 | 0 | 0 | 0 | 0 | 0 | 0 | 0 |
| | Faith Obilor | 0 | 0 | 0 | 0 | 0 | 0 | 0 | 0 |
| | Frank Andersson Castañeda Vélez | 0 | 0 | 0 | 0 | 0 | 0 | 0 | 0 |
| | Gary Rogers | 0 | 0 | 0 | 0 | 0 | 0 | 0 | 0 |
| | Gregory Sloggett | 0 | 0 | 0 | 0 | 0 | 0 | 0 | 0 |
| | Ionuț Andrei Peteleu | 0 | 0 | 0 | 0 | 0 | 0 | 0 | 0 |
| | John Charles Petro | 0 | 0 | 0 | 0 | 0 | 0 | 0 | 0 |
| | John Mountney | 0 | 0 | 0 | 0 | 0 | 0 | 0 | 0 |
| | Michael Duffy | 0 | 0 | 0 | 0 | 0 | 0 | 0 | 0 |
| | Ousmane N'Diaye | 0 | 0 | 0 | 0 | 0 | 0 | 0 | 0 |
| | Patrick Hoban | 0 | 0 | 0 | 0 | 0 | 0 | 0 | 0 |
| | Patrick McEleney | 0 | 0 | 0 | 0 | 0 | 0 | 0 | 0 |
| | Rifet Kapič | 0 | 0 | 0 | 0 | 0 | 0 | 0 | 0 |
| | Sean Gannon | 0 | 0 | 0 | 0 | 0 | 0 | 0 | 0 |
| | Sean Hoare | 0 | 0 | 0 | 0 | 0 | 0 | 0 | 0 |
| | Sean Murray | 0 | 0 | 0 | 0 | 0 | 0 | 0 | 0 |
| | Veaceslav Posmac | 0 | 0 | 0 | 0 | 0 | 0 | 0 | 0 |
| | William Parra Sinisterra | 0 | 0 | 0 | 0 | 0 | 0 | 0 | 0 |
| | Zvonimir Mikulić | 0 | 0 | 0 | 0 | 0 | 0 | 0 | 0 |