Shakhtyor - Sfîntul Gheorghe
Last Update 22 Oct 2020, 02:02
Shakhtyor vs Sfîntul Gheorghe live stream and TV broadcast
27 Aug 2020, 17:30
Shakhtyor vs Sfîntul Gheorghe
Location: Soligorsk
Venue: Stadyen Budaŭnik
Referee: Dragan Petrović
Live streaming
TV Stations
Live comments
Data will be available at kick off time or sooner
Data will be available at kick off time or sooner
Shakhtyor vs Sfîntul Gheorghe Pre-Match Odds
| | Shakhtyor | Draw | Sfîntul Gheorghe |
| --- | --- | --- | --- |
| 1xbet | 1.05 | 18.30 | 35.00 |
| bwin | 1.05 | 8.75 | 23.00 |
| WilliamHill | 1.03 | 11.00 | 56.00 |
| Ladbrokes | 1.06 | 13.00 | 61.00 |
Statistics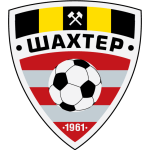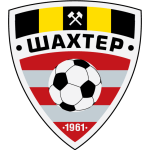 About Shakhtyor vs Sfîntul Gheorghe
The match will kick off at 17:30 on 27 Aug 2020, at Stadyen Budaŭnik in Soligorsk. The referee for this fixture will be Dragan Petrović and the lineups for both teams will be updated a few hours before the match starts.
In their previous matches, Shakhtyor won 2 games (Dinamo Brest, Vitebsk) and lost 3 (with Isloch, Slavia, Dinamo Minsk) while 0 games ended in draws . Shakhtyor managed to score 8 goals and conceded 6 goals (8-6).
Sfîntul Gheorghe won 0 matches of their last five , lost 1 (with Partizan) and 0 fixtures ended in draws . The team scored 0 goals while conceding 1 (0-1).
The last direct match between Shakhtyor and Sfîntul Gheorghe was played on 27 Aug 20 and was won by Sfîntul Gheorghe with 0-0.
Shakhtyor vs Sfîntul Gheorghe Prediction
According to the odds, Shakhtyor is the favourite of this match. A draw in Shakhtyor - Sfîntul Gheorghe stands at 18.30.
All live broadcasting information can be found at the top of the page. SportsPlus.Me provides only official streaming through our partner, bet365. If the match is present in their live streaming schedule you will be able to watch it live online.
Read More...
Players
Common / Attack
Passing / Duels
Defence / Goalkeeper
| | Player Name | Goals | Assists | Shots | Shots on goal | Dribbles (succ.) | Penalty won | Hit woodwork | Minutes played | Position |
| --- | --- | --- | --- | --- | --- | --- | --- | --- | --- | --- |
| | Aleksandr Gutor | 0 | 0 | 0 | 0 | 0 (0) | 0 | 0 | 90 | G |
| | Aleksandr Sachivko | 0 | 0 | 0 | 0 | 0 (0) | 0 | 0 | 90 | D |
| | Aleskandr Selyava | 0 | 0 | 0 | 0 | 0 (0) | 0 | 0 | 90 | M |
| | Andrei Novicov | 0 | 0 | 0 | 0 | 0 (0) | 0 | 0 | 90 | D |
| | Artem Arkhipov | 0 | 0 | 0 | 0 | 0 (0) | 0 | 0 | 46 | A |
| | Darko Bodul | 0 | 0 | 0 | 0 | 0 (0) | 0 | 0 | 28 | A |
| | Djasur Yakhshibaev | 0 | 0 | 0 | 0 | 0 (0) | 0 | 0 | 44 | M |
| | Dmitrii Mandricenco | 0 | 0 | 0 | 0 | 0 (0) | 0 | 0 | 90 | M |
| | Dmitriy Podstrelov | 0 | 0 | 0 | 0 | 0 (0) | 0 | 0 | 90 | A |
| | Eugeniu Slivca | 0 | 0 | 0 | 0 | 0 (0) | 0 | 0 | 90 | M |
| | Evgen Smirnov | 0 | 0 | 0 | 0 | 0 (0) | 0 | 0 | 90 | M |
| | Igor Burko | 0 | 0 | 0 | 0 | 0 (0) | 0 | 0 | 90 | D |
| | Igor Ivanovic | 0 | 0 | 0 | 0 | 0 (0) | 0 | 0 | 46 | A |
| | Jury Kendysh | 0 | 0 | 0 | 0 | 0 (0) | 0 | 0 | 68 | M |
| | Július Szoke | 0 | 0 | 0 | 0 | 0 (0) | 0 | 0 | 22 | M |
| | Maxim Focşa | 0 | 0 | 0 | 0 | 0 (0) | 0 | 0 | 90 | M |
| | Maxim Iurcu | 0 | 0 | 0 | 0 | 0 (0) | 0 | 0 | 11 | A |
| | Nicolae Cebotari | 0 | 0 | 0 | 0 | 0 (0) | 0 | 0 | 90 | G |
| | Petru Ojog | 0 | 0 | 0 | 0 | 0 (0) | 0 | 0 | 90 | M |
| | Renat Mochuliak | 0 | 0 | 0 | 0 | 0 (0) | 0 | 0 | 79 | M |
| | Roman Begunov | 0 | 0 | 0 | 0 | 0 (0) | 0 | 0 | 90 | D |
| | Roman Volkov | 0 | 0 | 0 | 0 | 0 (0) | 0 | 0 | 90 | A |
| | Ruslan Khadarkevich | 0 | 0 | 0 | 0 | 0 (0) | 0 | 0 | 90 | D |
| | Sergey Balanovich | 0 | 0 | 0 | 0 | 0 (0) | 0 | 0 | 44 | M |
| | Serghei Svinarenco | 0 | 0 | 0 | 0 | 0 (0) | 0 | 0 | 90 | D |
| | Sidimane Sagna | 0 | 0 | 0 | 0 | 0 (0) | 0 | 0 | 84 | M |
| | Vitalie Plămădeală | 0 | 0 | 0 | 0 | 0 (0) | 0 | 0 | 6 | M |
| | Player Name | Passes | Key passes | Crosses (acc.) | Duels (won) | Dispossessed | Was fouled | Fouls commited |
| --- | --- | --- | --- | --- | --- | --- | --- | --- |
| | Aleksandr Gutor | 0 | 0 | 0 (0) | 0 (0) | 0 | 0 | 0 |
| | Aleksandr Sachivko | 0 | 0 | 0 (0) | 0 (0) | 0 | 0 | 0 |
| | Aleskandr Selyava | 0 | 0 | 0 (0) | 0 (0) | 0 | 0 | 0 |
| | Andrei Novicov | 0 | 0 | 0 (0) | 0 (0) | 0 | 0 | 0 |
| | Artem Arkhipov | 0 | 0 | 0 (0) | 0 (0) | 0 | 0 | 0 |
| | Darko Bodul | 0 | 0 | 0 (0) | 0 (0) | 0 | 0 | 0 |
| | Djasur Yakhshibaev | 0 | 0 | 0 (0) | 0 (0) | 0 | 0 | 0 |
| | Dmitrii Mandricenco | 0 | 0 | 0 (0) | 0 (0) | 0 | 0 | 0 |
| | Dmitriy Podstrelov | 0 | 0 | 0 (0) | 0 (0) | 0 | 0 | 0 |
| | Eugeniu Slivca | 0 | 0 | 0 (0) | 0 (0) | 0 | 0 | 0 |
| | Evgen Smirnov | 0 | 0 | 0 (0) | 0 (0) | 0 | 0 | 0 |
| | Igor Burko | 0 | 0 | 0 (0) | 0 (0) | 0 | 0 | 0 |
| | Igor Ivanovic | 0 | 0 | 0 (0) | 0 (0) | 0 | 0 | 0 |
| | Jury Kendysh | 0 | 0 | 0 (0) | 0 (0) | 0 | 0 | 0 |
| | Július Szoke | 0 | 0 | 0 (0) | 0 (0) | 0 | 0 | 0 |
| | Maxim Focşa | 0 | 0 | 0 (0) | 0 (0) | 0 | 0 | 0 |
| | Maxim Iurcu | 0 | 0 | 0 (0) | 0 (0) | 0 | 0 | 0 |
| | Nicolae Cebotari | 0 | 0 | 0 (0) | 0 (0) | 0 | 0 | 0 |
| | Petru Ojog | 0 | 0 | 0 (0) | 0 (0) | 0 | 0 | 0 |
| | Renat Mochuliak | 0 | 0 | 0 (0) | 0 (0) | 0 | 0 | 0 |
| | Roman Begunov | 0 | 0 | 0 (0) | 0 (0) | 0 | 0 | 0 |
| | Roman Volkov | 0 | 0 | 0 (0) | 0 (0) | 0 | 0 | 0 |
| | Ruslan Khadarkevich | 0 | 0 | 0 (0) | 0 (0) | 0 | 0 | 0 |
| | Sergey Balanovich | 0 | 0 | 0 (0) | 0 (0) | 0 | 0 | 0 |
| | Serghei Svinarenco | 0 | 0 | 0 (0) | 0 (0) | 0 | 0 | 0 |
| | Sidimane Sagna | 0 | 0 | 0 (0) | 0 (0) | 0 | 0 | 0 |
| | Vitalie Plămădeală | 0 | 0 | 0 (0) | 0 (0) | 0 | 0 | 0 |
| | Player Name | Clearances | Blocked shots | Interceptions | Tackles | Dribbles past | Penalty committed | Saves | Saves inside box |
| --- | --- | --- | --- | --- | --- | --- | --- | --- | --- |
| | Aleksandr Gutor | 0 | 0 | 0 | 0 | 0 | 0 | 0 | 0 |
| | Aleksandr Sachivko | 0 | 0 | 0 | 0 | 0 | 0 | 0 | 0 |
| | Aleskandr Selyava | 0 | 0 | 0 | 0 | 0 | 0 | 0 | 0 |
| | Andrei Novicov | 0 | 0 | 0 | 0 | 0 | 0 | 0 | 0 |
| | Artem Arkhipov | 0 | 0 | 0 | 0 | 0 | 0 | 0 | 0 |
| | Darko Bodul | 0 | 0 | 0 | 0 | 0 | 0 | 0 | 0 |
| | Djasur Yakhshibaev | 0 | 0 | 0 | 0 | 0 | 0 | 0 | 0 |
| | Dmitrii Mandricenco | 0 | 0 | 0 | 0 | 0 | 0 | 0 | 0 |
| | Dmitriy Podstrelov | 0 | 0 | 0 | 0 | 0 | 0 | 0 | 0 |
| | Eugeniu Slivca | 0 | 0 | 0 | 0 | 0 | 0 | 0 | 0 |
| | Evgen Smirnov | 0 | 0 | 0 | 0 | 0 | 0 | 0 | 0 |
| | Igor Burko | 0 | 0 | 0 | 0 | 0 | 0 | 0 | 0 |
| | Igor Ivanovic | 0 | 0 | 0 | 0 | 0 | 0 | 0 | 0 |
| | Jury Kendysh | 0 | 0 | 0 | 0 | 0 | 0 | 0 | 0 |
| | Július Szoke | 0 | 0 | 0 | 0 | 0 | 0 | 0 | 0 |
| | Maxim Focşa | 0 | 0 | 0 | 0 | 0 | 0 | 0 | 0 |
| | Maxim Iurcu | 0 | 0 | 0 | 0 | 0 | 0 | 0 | 0 |
| | Nicolae Cebotari | 0 | 0 | 0 | 0 | 0 | 0 | 0 | 0 |
| | Petru Ojog | 0 | 0 | 0 | 0 | 0 | 0 | 0 | 0 |
| | Renat Mochuliak | 0 | 0 | 0 | 0 | 0 | 0 | 0 | 0 |
| | Roman Begunov | 0 | 0 | 0 | 0 | 0 | 0 | 0 | 0 |
| | Roman Volkov | 0 | 0 | 0 | 0 | 0 | 0 | 0 | 0 |
| | Ruslan Khadarkevich | 0 | 0 | 0 | 0 | 0 | 0 | 0 | 0 |
| | Sergey Balanovich | 0 | 0 | 0 | 0 | 0 | 0 | 0 | 0 |
| | Serghei Svinarenco | 0 | 0 | 0 | 0 | 0 | 0 | 0 | 0 |
| | Sidimane Sagna | 0 | 0 | 0 | 0 | 0 | 0 | 0 | 0 |
| | Vitalie Plămădeală | 0 | 0 | 0 | 0 | 0 | 0 | 0 | 0 |