Servette - Ružomberok
Last Update 22 Oct 2020, 01:44
Servette vs Ružomberok live stream and TV broadcast
27 Aug 2020, 18:15
Servette vs Ružomberok
Location: Carouge
Venue: Stade de Genève
Referee: Viktor Kopievskiy
Live streaming
TV Stations
Live comments
Data will be available at kick off time or sooner
Data will be available at kick off time or sooner
Servette vs Ružomberok Pre-Match Odds
| | Servette | Draw | Ružomberok |
| --- | --- | --- | --- |
| WilliamHill | 1.36 | 4.40 | 7.00 |
| bwin | 1.40 | 4.50 | 6.00 |
| Ladbrokes | 1.44 | 4.40 | 6.50 |
| 1xbet | 1.37 | 5.20 | 9.36 |
Statistics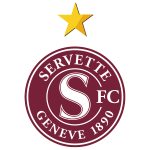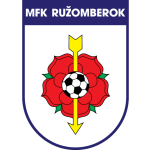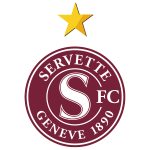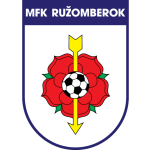 About Servette vs Ružomberok
The match will kick off at 18:15 on 27 Aug 2020, at Stade de Genève in Carouge. The referee for this fixture will be Viktor Kopievskiy and the lineups for both teams will be updated a few hours before the match starts.
In their previous matches, Servette won 1 games (Basel) and lost 2 (with Lausanne Sport, St. Gallen) while 2 games ended in draws (against Young Boys, Sion). Servette managed to score 2 goals and conceded 3 goals (2-3).
Ružomberok won 4 matches of their last five (against Zemplín Michalovce, Zlaté Moravce, Senica, Žilina), lost 1 (with Slovan Bratislava) and 0 fixtures ended in draws . The team scored 10 goals while conceding 8 (10-8).
The last direct match between Servette and Ružomberok was played on 27 Aug 20 and was won by Servette with 3-0.
Servette vs Ružomberok Prediction
According to the odds, Servette is the favourite of this match. A draw in Servette - Ružomberok stands at 4.40.
All live broadcasting information can be found at the top of the page. SportsPlus.Me provides only official streaming through our partner, bet365. If the match is present in their live streaming schedule you will be able to watch it live online.
Read More...
Players
Common / Attack
Passing / Duels
Defence / Goalkeeper
| | Player Name | Goals | Assists | Shots | Shots on goal | Dribbles (succ.) | Penalty won | Hit woodwork | Minutes played | Position |
| --- | --- | --- | --- | --- | --- | --- | --- | --- | --- | --- |
| | Adam Brenkus | 0 | 0 | 0 | 0 | 0 (0) | 0 | 0 | 29 | M |
| | Alexander Mojžiš | 0 | 0 | 0 | 0 | 0 (0) | 0 | 0 | 90 | D |
| | Alexis Martial | 1 | 0 | 0 | 0 | 0 (0) | 0 | 0 | 25 | M |
| | Andrea Maccoppi | 0 | 0 | 0 | 0 | 0 (0) | 0 | 0 | 8 | M |
| | Anthony Sauthier | 0 | 0 | 0 | 0 | 0 (0) | 0 | 0 | 90 | D |
| | Arial Benabent Mendy | 1 | 0 | 0 | 0 | 0 (0) | 0 | 0 | 90 | D |
| | Boris Cespedes | 0 | 0 | 0 | 0 | 0 (0) | 0 | 0 | 18 | M |
| | Dalibor Takáč | 0 | 0 | 0 | 0 | 0 (0) | 0 | 0 | 60 | M |
| | Gaël Ondoua | 0 | 0 | 0 | 0 | 0 (0) | 0 | 0 | 90 | M |
| | Grejohn Kyei | 0 | 2 | 0 | 0 | 0 (0) | 0 | 0 | 90 | A |
| | Jeremy Frick | 0 | 0 | 0 | 0 | 0 (0) | 0 | 0 | 90 | G |
| | Ján Maslo | 0 | 0 | 0 | 0 | 0 (0) | 0 | 0 | 90 | D |
| | Kastriot Imeri | 0 | 0 | 0 | 0 | 0 (0) | 0 | 0 | 76 | M |
| | Ladislav Almási | 0 | 0 | 0 | 0 | 0 (0) | 0 | 0 | 70 | A |
| | Marek Zsigmund | 0 | 0 | 0 | 0 | 0 (0) | 0 | 0 | 90 | M |
| | Matej Kochan | 0 | 0 | 0 | 0 | 0 (0) | 0 | 0 | 90 | M |
| | Matej Madleňák | 0 | 0 | 0 | 0 | 0 (0) | 0 | 0 | 90 | A |
| | Matej Čurma | 0 | 0 | 0 | 0 | 0 (0) | 0 | 0 | 90 | D |
| | Matúš Macík | 0 | 0 | 0 | 0 | 0 (0) | 0 | 0 | 90 | G |
| | Miroslav Stevanović | 1 | 0 | 0 | 0 | 0 (0) | 0 | 0 | 90 | M |
| | Peter Dungel | 0 | 0 | 0 | 0 | 0 (0) | 0 | 0 | 34 | A |
| | Stefan Gerec | 0 | 0 | 0 | 0 | 0 (0) | 0 | 0 | 90 | A |
| | Steve Rouiller | 0 | 0 | 0 | 0 | 0 (0) | 0 | 0 | 90 | D |
| | Timotej Múdry | 0 | 0 | 0 | 0 | 0 (0) | 0 | 0 | 65 | M |
| | Timothé Cognat | 0 | 0 | 0 | 0 | 0 (0) | 0 | 0 | 86 | M |
| | Tomáš Bobček | 0 | 0 | 0 | 0 | 0 (0) | 0 | 0 | 24 | A |
| | Varol Salman Taşar | 0 | 0 | 0 | 0 | 0 (0) | 0 | 0 | 69 | M |
| | Vincent Julien Sasso | 0 | 0 | 0 | 0 | 0 (0) | 0 | 0 | 90 | D |
| | Player Name | Passes | Key passes | Crosses (acc.) | Duels (won) | Dispossessed | Was fouled | Fouls commited |
| --- | --- | --- | --- | --- | --- | --- | --- | --- |
| | Adam Brenkus | 0 | 0 | 0 (0) | 0 (0) | 0 | 0 | 0 |
| | Alexander Mojžiš | 0 | 0 | 0 (0) | 0 (0) | 0 | 0 | 0 |
| | Alexis Martial | 0 | 0 | 0 (0) | 0 (0) | 0 | 0 | 0 |
| | Andrea Maccoppi | 0 | 0 | 0 (0) | 0 (0) | 0 | 0 | 0 |
| | Anthony Sauthier | 0 | 0 | 0 (0) | 0 (0) | 0 | 0 | 0 |
| | Arial Benabent Mendy | 0 | 0 | 0 (0) | 0 (0) | 0 | 0 | 0 |
| | Boris Cespedes | 0 | 0 | 0 (0) | 0 (0) | 0 | 0 | 0 |
| | Dalibor Takáč | 0 | 0 | 0 (0) | 0 (0) | 0 | 0 | 0 |
| | Gaël Ondoua | 0 | 0 | 0 (0) | 0 (0) | 0 | 0 | 0 |
| | Grejohn Kyei | 0 | 0 | 0 (0) | 0 (0) | 0 | 0 | 0 |
| | Jeremy Frick | 0 | 0 | 0 (0) | 0 (0) | 0 | 0 | 0 |
| | Ján Maslo | 0 | 0 | 0 (0) | 0 (0) | 0 | 0 | 0 |
| | Kastriot Imeri | 0 | 0 | 0 (0) | 0 (0) | 0 | 0 | 0 |
| | Ladislav Almási | 0 | 0 | 0 (0) | 0 (0) | 0 | 0 | 0 |
| | Marek Zsigmund | 0 | 0 | 0 (0) | 0 (0) | 0 | 0 | 0 |
| | Matej Kochan | 0 | 0 | 0 (0) | 0 (0) | 0 | 0 | 0 |
| | Matej Madleňák | 0 | 0 | 0 (0) | 0 (0) | 0 | 0 | 0 |
| | Matej Čurma | 0 | 0 | 0 (0) | 0 (0) | 0 | 0 | 0 |
| | Matúš Macík | 0 | 0 | 0 (0) | 0 (0) | 0 | 0 | 0 |
| | Miroslav Stevanović | 0 | 0 | 0 (0) | 0 (0) | 0 | 0 | 0 |
| | Peter Dungel | 0 | 0 | 0 (0) | 0 (0) | 0 | 0 | 0 |
| | Stefan Gerec | 0 | 0 | 0 (0) | 0 (0) | 0 | 0 | 0 |
| | Steve Rouiller | 0 | 0 | 0 (0) | 0 (0) | 0 | 0 | 0 |
| | Timotej Múdry | 0 | 0 | 0 (0) | 0 (0) | 0 | 0 | 0 |
| | Timothé Cognat | 0 | 0 | 0 (0) | 0 (0) | 0 | 0 | 0 |
| | Tomáš Bobček | 0 | 0 | 0 (0) | 0 (0) | 0 | 0 | 0 |
| | Varol Salman Taşar | 0 | 0 | 0 (0) | 0 (0) | 0 | 0 | 0 |
| | Vincent Julien Sasso | 0 | 0 | 0 (0) | 0 (0) | 0 | 0 | 0 |
| | Player Name | Clearances | Blocked shots | Interceptions | Tackles | Dribbles past | Penalty committed | Saves | Saves inside box |
| --- | --- | --- | --- | --- | --- | --- | --- | --- | --- |
| | Adam Brenkus | 0 | 0 | 0 | 0 | 0 | 0 | 0 | 0 |
| | Alexander Mojžiš | 0 | 0 | 0 | 0 | 0 | 0 | 0 | 0 |
| | Alexis Martial | 0 | 0 | 0 | 0 | 0 | 0 | 0 | 0 |
| | Andrea Maccoppi | 0 | 0 | 0 | 0 | 0 | 0 | 0 | 0 |
| | Anthony Sauthier | 0 | 0 | 0 | 0 | 0 | 0 | 0 | 0 |
| | Arial Benabent Mendy | 0 | 0 | 0 | 0 | 0 | 0 | 0 | 0 |
| | Boris Cespedes | 0 | 0 | 0 | 0 | 0 | 0 | 0 | 0 |
| | Dalibor Takáč | 0 | 0 | 0 | 0 | 0 | 0 | 0 | 0 |
| | Gaël Ondoua | 0 | 0 | 0 | 0 | 0 | 0 | 0 | 0 |
| | Grejohn Kyei | 0 | 0 | 0 | 0 | 0 | 0 | 0 | 0 |
| | Jeremy Frick | 0 | 0 | 0 | 0 | 0 | 0 | 0 | 0 |
| | Ján Maslo | 0 | 0 | 0 | 0 | 0 | 0 | 0 | 0 |
| | Kastriot Imeri | 0 | 0 | 0 | 0 | 0 | 0 | 0 | 0 |
| | Ladislav Almási | 0 | 0 | 0 | 0 | 0 | 0 | 0 | 0 |
| | Marek Zsigmund | 0 | 0 | 0 | 0 | 0 | 0 | 0 | 0 |
| | Matej Kochan | 0 | 0 | 0 | 0 | 0 | 0 | 0 | 0 |
| | Matej Madleňák | 0 | 0 | 0 | 0 | 0 | 0 | 0 | 0 |
| | Matej Čurma | 0 | 0 | 0 | 0 | 0 | 0 | 0 | 0 |
| | Matúš Macík | 0 | 0 | 0 | 0 | 0 | 0 | 0 | 0 |
| | Miroslav Stevanović | 0 | 0 | 0 | 0 | 0 | 0 | 0 | 0 |
| | Peter Dungel | 0 | 0 | 0 | 0 | 0 | 0 | 0 | 0 |
| | Stefan Gerec | 0 | 0 | 0 | 0 | 0 | 0 | 0 | 0 |
| | Steve Rouiller | 0 | 0 | 0 | 0 | 0 | 0 | 0 | 0 |
| | Timotej Múdry | 0 | 0 | 0 | 0 | 0 | 0 | 0 | 0 |
| | Timothé Cognat | 0 | 0 | 0 | 0 | 0 | 0 | 0 | 0 |
| | Tomáš Bobček | 0 | 0 | 0 | 0 | 0 | 0 | 0 | 0 |
| | Varol Salman Taşar | 0 | 0 | 0 | 0 | 0 | 0 | 0 | 0 |
| | Vincent Julien Sasso | 0 | 0 | 0 | 0 | 0 | 0 | 0 | 0 |