SC Heerenveen - Heracles
Last Update 04 Jul 2020, 16:02
21 Dec 2019, 17:30
SC Heerenveen vs Heracles
Location: Heerenveen
Venue: Abe Lenstra Stadion
Referee: Jochem Kamphuis
Live streaming
TV Stations
Live comments
bet365
BetClic.fr
Chance
Fortuna
Fortuna SK
Netbet
Sportingbet
Tipsport
Tipsport SK
Unibet
Unibet FR
88'

On: Joey Konings|Off: Mohammed Osman

88'

On: Jordy Bruijn|Off: Chidera Ejuke

79'

On: Rein Smit|Off: Anders Dreyer

77'

On: Sylvester van der Water|Off: Dabney Souza

66'

On: Dario van den Buijs|Off: Mats Knoester

56'

Joey Veerman Goal

54'

Cyriel Dessers Goal

44'

Hicham Faik Penalty - Missed

38'

Sheral Floranus Yellow Card

12'

Tim Breukers Yellow Card

Over

Draw or HER

Draw
Pre-Match Odds
| | SC Heerenveen | Draw | Heracles |
| --- | --- | --- | --- |
| 1xbet | 2.01 | 3.91 | 3.60 |
| Ladbrokes | 1.95 | 3.40 | 3.20 |
| WilliamHill | 2.00 | 3.70 | 3.40 |
| bwin | 1.95 | 3.80 | 3.60 |
| Bet-At-Home | 1.97 | 3.67 | 3.35 |
Statistics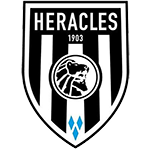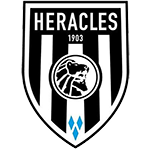 505 (81.58%)
Accurate passes
238 (68.39%)
About SC Heerenveen - Heracles
The match will kickoff at 17:30 on 21 Dec 2019, at Abe Lenstra Stadion in Heerenveen. The referee for this fixture will be Jochem Kamphuis and the lineups for both teams will be updated a few hours before kickoff time.
SC Heerenveen - Heracles live stream and TV broadcast
All live broadcasting information can be found at the top of the page. SportsPlus.Me provides only official streaming through our partner, bet365. If the match is present in their live streaming schedule you will be able to watch it live online.
Live streaming events follow the same rules as TV broadcasts, so the match might be blocked in some countries due to copyright property laws. To check if this match is available in your location please follow the instructions at the top of the page.
If you want to access live streaming, you need to have a funded account. This service is intended for people over 18 years of age (18+ Only). if you have a gambling problem, please visit BeGambleAware.Org.
This match will be live on TV on the following stations: bet365, BetClic.fr, Chance, Fortuna. The full list of TV stations can be found at the top of the page. Of course, some matches are not televised but you can still follow them online, if live streaming is available.
According to 1XBet, the odds for a SC Heerenveen win stand at 2.01, while a Heracles win is valued at 3.60. A draw in SC Heerenveen - Heracles stands at 3.91.
You can check here the lineups, match events and live comments for this fixture as well as detailed statistics for each player during the game. Statistics are updated automatically every 2 minutes, so there is no need to refresh the page.
Read More...
Players
Common / Attack
Passing / Duels
Defence / Goalkeeper
| | Player Name | Goals | Assists | Shots | Shots on goal | Dribbles (succ.) | Penalty won | Hit woodwork | Minutes played | Position |
| --- | --- | --- | --- | --- | --- | --- | --- | --- | --- | --- |
| | Alexander Merkel | 0 | 0 | 0 | 0 | 1 (0) | 0 | 0 | 90 | M |
| | Anders Dreyer | 0 | 0 | 2 | 0 | 1 (1) | 0 | 0 | 79 | A |
| | Chidera Ejuke | 0 | 1 | 3 | 1 | 10 (2) | 0 | 0 | 88 | A |
| | Cyriel Dessers | 1 | 0 | 1 | 1 | 6 (2) | 0 | 0 | 90 | A |
| | Dabney dos Santos Souza | 0 | 0 | 1 | 0 | 3 (2) | 0 | 0 | 77 | A |
| | Dario Van den Buijs | 0 | 0 | 0 | 0 | 0 (0) | 0 | 0 | 24 | D |
| | Hicham Faik | 0 | 0 | 4 | 1 | 0 (0) | 0 | 0 | 90 | M |
| | Ibrahim Drešević | 0 | 0 | 1 | 1 | 0 (0) | 0 | 0 | 90 | D |
| | Janis Blaswich | 0 | 0 | 0 | 0 | 0 (0) | 0 | 0 | 90 | G |
| | Joey Konings | 0 | 0 | 1 | 0 | 0 (0) | 0 | 0 | 2 | A |
| | Joey Veerman | 1 | 0 | 1 | 1 | 1 (1) | 0 | 0 | 90 | M |
| | Jordy Bruijn | 0 | 0 | 0 | 0 | 1 (1) | 0 | 0 | 2 | M |
| | Lennart Czyborra | 0 | 0 | 0 | 0 | 3 (1) | 0 | 0 | 90 | D |
| | Mats Knoester | 0 | 0 | 0 | 0 | 0 (0) | 0 | 0 | 66 | D |
| | Mauro Jaqueson Júnior Ferreira dos Santos | 0 | 0 | 1 | 1 | 2 (2) | 0 | 0 | 90 | A |
| | Mitchell van Bergen | 0 | 0 | 1 | 1 | 3 (2) | 0 | 0 | 90 | A |
| | Mohammed Osman | 0 | 0 | 3 | 0 | 3 (0) | 0 | 0 | 88 | M |
| | Orestis Kiomourtzoglou | 0 | 0 | 0 | 0 | 4 (3) | 0 | 0 | 90 | M |
| | Rein Smit | 0 | 0 | 1 | 0 | 0 (0) | 0 | 0 | 11 | A |
| | Ricardo van Rhijn | 0 | 0 | 1 | 1 | 0 (0) | 0 | 0 | 90 | D |
| | Robin Pröpper | 0 | 0 | 1 | 0 | 0 (0) | 0 | 0 | 90 | D |
| | Rodney Kongolo | 0 | 0 | 0 | 0 | 1 (0) | 0 | 0 | 90 | M |
| | Sherel Floranus | 0 | 0 | 0 | 0 | 4 (3) | 0 | 0 | 90 | D |
| | Silvester van der Water | 0 | 0 | 0 | 0 | 0 (0) | 0 | 0 | 13 | A |
| | Sven Botman | 0 | 0 | 0 | 0 | 0 (0) | 0 | 0 | 90 | D |
| | Tim Breukers | 0 | 0 | 0 | 0 | 1 (0) | 0 | 0 | 90 | D |
| | Warner Hahn | 0 | 0 | 0 | 0 | 0 (0) | 0 | 0 | 90 | G |
| | Player Name | Passes | Key passes | Crosses (acc.) | Duels (won) | Dispossessed | Was fouled | Fouls commited |
| --- | --- | --- | --- | --- | --- | --- | --- | --- |
| | Alexander Merkel | 22 | 0 | 2 (0) | 0 (0) | 0 | 1 | 2 |
| | Anders Dreyer | 11 | 1 | 0 (0) | 0 (0) | 0 | 0 | 1 |
| | Chidera Ejuke | 21 | 2 | 1 (1) | 0 (0) | 0 | 2 | 0 |
| | Cyriel Dessers | 11 | 1 | 1 (0) | 0 (0) | 0 | 0 | 4 |
| | Dabney dos Santos Souza | 11 | 0 | 0 (0) | 0 (0) | 0 | 1 | 0 |
| | Dario Van den Buijs | 11 | 0 | 0 (0) | 0 (0) | 0 | 1 | 0 |
| | Hicham Faik | 84 | 1 | 3 (0) | 0 (0) | 0 | 1 | 1 |
| | Ibrahim Drešević | 72 | 0 | 0 (0) | 0 (0) | 0 | 3 | 1 |
| | Janis Blaswich | 17 | 0 | 0 (0) | 0 (0) | 0 | 0 | 0 |
| | Joey Konings | 2 | 0 | 0 (0) | 0 (0) | 0 | 0 | 0 |
| | Joey Veerman | 40 | 0 | 2 (0) | 0 (0) | 0 | 1 | 2 |
| | Jordy Bruijn | 1 | 0 | 1 (0) | 0 (0) | 0 | 0 | 2 |
| | Lennart Czyborra | 15 | 0 | 1 (0) | 0 (0) | 0 | 0 | 0 |
| | Mats Knoester | 23 | 0 | 0 (0) | 0 (0) | 0 | 0 | 0 |
| | Mauro Jaqueson Júnior Ferreira dos Santos | 19 | 1 | 3 (0) | 0 (0) | 0 | 2 | 1 |
| | Mitchell van Bergen | 36 | 1 | 5 (1) | 0 (0) | 0 | 0 | 0 |
| | Mohammed Osman | 20 | 1 | 4 (1) | 0 (0) | 0 | 0 | 0 |
| | Orestis Kiomourtzoglou | 31 | 0 | 1 (0) | 0 (0) | 0 | 1 | 0 |
| | Rein Smit | 2 | 0 | 0 (0) | 0 (0) | 0 | 1 | 0 |
| | Ricardo van Rhijn | 53 | 1 | 3 (0) | 0 (0) | 0 | 0 | 0 |
| | Robin Pröpper | 38 | 1 | 0 (0) | 0 (0) | 0 | 0 | 1 |
| | Rodney Kongolo | 28 | 2 | 0 (0) | 0 (0) | 0 | 0 | 0 |
| | Sherel Floranus | 50 | 0 | 2 (0) | 0 (0) | 0 | 0 | 1 |
| | Silvester van der Water | 0 | 0 | 1 (0) | 0 (0) | 0 | 0 | 0 |
| | Sven Botman | 90 | 0 | 0 (0) | 0 (0) | 0 | 0 | 0 |
| | Tim Breukers | 18 | 0 | 0 (0) | 0 (0) | 0 | 2 | 2 |
| | Warner Hahn | 17 | 1 | 0 (0) | 0 (0) | 0 | 0 | 0 |
| | Player Name | Clearances | Blocked shots | Interceptions | Tackles | Dribbles past | Penalty committed | Saves | Saves inside box |
| --- | --- | --- | --- | --- | --- | --- | --- | --- | --- |
| | Alexander Merkel | 0 | 0 | 1 | 2 | 0 | 0 | 0 | 0 |
| | Anders Dreyer | 0 | 0 | 0 | 0 | 0 | 0 | 0 | 0 |
| | Chidera Ejuke | 0 | 0 | 0 | 1 | 0 | 0 | 0 | 0 |
| | Cyriel Dessers | 0 | 0 | 0 | 1 | 0 | 1 | 0 | 0 |
| | Dabney dos Santos Souza | 0 | 0 | 0 | 0 | 0 | 0 | 0 | 0 |
| | Dario Van den Buijs | 0 | 0 | 2 | 0 | 0 | 0 | 0 | 0 |
| | Hicham Faik | 0 | 0 | 1 | 3 | 0 | 0 | 0 | 0 |
| | Ibrahim Drešević | 0 | 1 | 2 | 2 | 0 | 0 | 0 | 0 |
| | Janis Blaswich | 0 | 0 | 0 | 0 | 0 | 0 | 5 | 2 |
| | Joey Konings | 0 | 0 | 0 | 0 | 0 | 0 | 0 | 0 |
| | Joey Veerman | 0 | 0 | 0 | 1 | 0 | 0 | 0 | 0 |
| | Jordy Bruijn | 0 | 0 | 0 | 0 | 0 | 0 | 0 | 0 |
| | Lennart Czyborra | 0 | 0 | 1 | 4 | 0 | 0 | 0 | 0 |
| | Mats Knoester | 0 | 0 | 0 | 1 | 0 | 0 | 0 | 0 |
| | Mauro Jaqueson Júnior Ferreira dos Santos | 0 | 0 | 3 | 3 | 0 | 0 | 0 | 0 |
| | Mitchell van Bergen | 0 | 0 | 0 | 2 | 0 | 0 | 0 | 0 |
| | Mohammed Osman | 0 | 0 | 1 | 1 | 0 | 0 | 0 | 0 |
| | Orestis Kiomourtzoglou | 0 | 2 | 2 | 3 | 0 | 0 | 0 | 0 |
| | Rein Smit | 0 | 0 | 0 | 0 | 0 | 0 | 0 | 0 |
| | Ricardo van Rhijn | 0 | 0 | 2 | 1 | 0 | 0 | 0 | 0 |
| | Robin Pröpper | 0 | 0 | 2 | 1 | 0 | 0 | 0 | 0 |
| | Rodney Kongolo | 0 | 0 | 0 | 6 | 0 | 0 | 0 | 0 |
| | Sherel Floranus | 0 | 0 | 1 | 3 | 0 | 0 | 0 | 0 |
| | Silvester van der Water | 0 | 0 | 0 | 0 | 0 | 0 | 0 | 0 |
| | Sven Botman | 0 | 1 | 1 | 4 | 0 | 0 | 0 | 0 |
| | Tim Breukers | 0 | 1 | 0 | 5 | 0 | 0 | 0 | 0 |
| | Warner Hahn | 0 | 0 | 0 | 0 | 0 | 0 | 1 | 1 |