Salzburg - Maccabi Tel Aviv
Last Update 20 Oct 2020, 12:10
Salzburg vs Maccabi Tel Aviv live stream and TV broadcast
30 Sep 2020, 19:00
Salzburg vs Maccabi Tel Aviv
Location: Wals-Siezenheim
Venue: Red Bull Arena
Referee: Felix Brych
Live streaming
TV Stations
Live comments
Arena Sport (BiH)
Arena Sport (Ser)
beIN Sport (Tur)
BT Sport
CMore (Fin)
CMore Sport (Fin)
COSMOTE Sport
Eleven Sports (Por)
M4 Sport
O2 TV Fotbal
O2 TV Sport 2
Orange Sport (Svk)
Polsat Sport Premium 2
Sky Sport Arena (Ita)
TV3 Sport (Den)
Viaplay (Den)
Viaplay (Nor)
Viaplay (Swe)
Data will be available at kick off time or sooner
Salzburg vs Maccabi Tel Aviv Pre-Match Odds
| | Salzburg | Draw | Maccabi Tel Aviv |
| --- | --- | --- | --- |
| Ladbrokes | 1.20 | 6.00 | 9.50 |
| WilliamHill | 1.15 | 6.50 | 15.00 |
| bwin | 1.20 | 7.00 | 13.00 |
| Bet-At-Home | 1.18 | 7.20 | 12.00 |
Statistics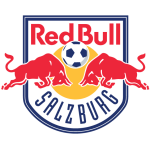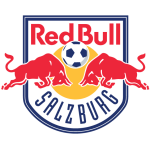 511 (83.63%)
Accurate passes
312 (77.04%)
About Salzburg vs Maccabi Tel Aviv
The match will kick off at 19:00 on 30 Sep 2020, at Red Bull Arena in Wals-Siezenheim. The referee for this fixture will be Felix Brych and the lineups for both teams will be updated a few hours before the match starts.
In their previous matches, Salzburg won 5 games (LASK Linz, Wolfsberger AC, Rheindorf Altach, Ried, Hartberg) and lost 0 while 0 games ended in draws . Salzburg managed to score 20 goals and conceded 4 goals (20-4).
Maccabi Tel Aviv won 1 matches of their last five (against Dinamo Brest), lost 0 and 4 fixtures ended in draws (against Bnei Yehuda, Maccabi Netanya, Maccabi Haifa, Hapoel Be'er Sheva). The team scored 3 goals while conceding 2 (3-2).
The last direct match between Salzburg and Maccabi Tel Aviv was played on 30 Sep 20 and was won by Salzburg with 3-1.
Salzburg vs Maccabi Tel Aviv Prediction
According to the odds, Salzburg is the favourite of this match. A draw in Salzburg - Maccabi Tel Aviv stands at 6.00.
All live broadcasting information can be found at the top of the page. SportsPlus.Me provides only official streaming through our partner, bet365. If the match is present in their live streaming schedule you will be able to watch it live online.
This match will be live on TV on the following stations: Arena Sport (BiH), Arena Sport (Ser), beIN Sport (Tur), BT Sport. The full list of TV stations can be found at the top of the page. Of course, some matches are not televised but you can still follow them online, if live streaming is available.
Read More...
Players
Common / Attack
Passing / Duels
Defence / Goalkeeper
| | Player Name | Goals | Assists | Shots | Shots on goal | Dribbles (succ.) | Penalty won | Hit woodwork | Minutes played | Position |
| --- | --- | --- | --- | --- | --- | --- | --- | --- | --- | --- |
| | Albert Vallci | 0 | 1 | 1 | 0 | 1 (1) | 0 | 0 | 90 | D |
| | Amit Dov Glezer | 0 | 0 | 0 | 0 | 0 (0) | 0 | 0 | 16 | D |
| | Andreas Ulmer | 0 | 0 | 0 | 0 | 1 (1) | 0 | 0 | 90 | D |
| | André Ramalho Silva | 0 | 0 | 1 | 0 | 0 (0) | 0 | 0 | 90 | D |
| | Ben Bitton | 0 | 0 | 0 | 0 | 3 (1) | 0 | 0 | 65 | D |
| | Cican Stankovic | 0 | 0 | 0 | 0 | 0 (0) | 0 | 0 | 90 | G |
| | Dan Biton | 0 | 0 | 1 | 0 | 5 (2) | 0 | 0 | 90 | M |
| | Daniel Miller Tenenbaum | 0 | 0 | 0 | 0 | 0 (0) | 0 | 0 | 90 | G |
| | Dominik Szoboszlai | 1 | 0 | 3 | 3 | 8 (4) | 1 | 0 | 90 | M |
| | Eden Karzev | 1 | 0 | 2 | 2 | 0 (0) | 0 | 0 | 90 | M |
| | Eitan Tibi | 0 | 0 | 0 | 0 | 0 (0) | 0 | 0 | 90 | D |
| | Enock Mwepu | 0 | 0 | 3 | 1 | 1 (0) | 0 | 0 | 90 | M |
| | Eyal Golasa | 0 | 0 | 0 | 0 | 1 (1) | 0 | 0 | 90 | M |
| | Eylon Haim Almog | 0 | 0 | 1 | 0 | 1 (1) | 0 | 0 | 75 | M |
| | Itay Menachem Shechter | 0 | 0 | 0 | 0 | 1 (1) | 0 | 0 | 90 | A |
| | Maor Kandil | 0 | 0 | 0 | 0 | 1 (0) | 0 | 0 | 74 | D |
| | Masaya Okugawa | 0 | 0 | 0 | 0 | 1 (0) | 0 | 0 | 82 | M |
| | Matan Baltaksa | 0 | 0 | 0 | 0 | 2 (1) | 0 | 0 | 90 | D |
| | Matan Hozez | 0 | 0 | 0 | 0 | 0 (0) | 0 | 0 | 25 | M |
| | Maximilian Wöber | 0 | 0 | 1 | 0 | 0 (0) | 0 | 0 | 90 | D |
| | Mohamed Camara | 0 | 0 | 0 | 0 | 0 (0) | 0 | 0 | 74 | M |
| | Mërgim Berisha | 0 | 0 | 0 | 0 | 1 (1) | 0 | 0 | 24 | A |
| | Noah Okafor | 0 | 0 | 1 | 1 | 1 (0) | 0 | 0 | 8 | A |
| | Patson Daka | 2 | 0 | 5 | 4 | 1 (0) | 0 | 0 | 90 | M |
| | Ronen Hanzis | 0 | 0 | 1 | 0 | 1 (0) | 0 | 0 | 15 | A |
| | Sekou Koita | 0 | 0 | 2 | 1 | 2 (2) | 0 | 0 | 66 | A |
| | Sheran Yeini | 0 | 0 | 1 | 0 | 1 (1) | 0 | 0 | 90 | D |
| | Zlatko Junuzović | 0 | 0 | 0 | 0 | 0 (0) | 0 | 0 | 16 | M |
| | Player Name | Passes | Key passes | Crosses (acc.) | Duels (won) | Dispossessed | Was fouled | Fouls commited |
| --- | --- | --- | --- | --- | --- | --- | --- | --- |
| | Albert Vallci | 77 | 1 | 6 (2) | 7 (4) | 0 | 1 | 1 |
| | Amit Dov Glezer | 13 | 0 | 0 (0) | 2 (0) | 0 | 0 | 1 |
| | Andreas Ulmer | 68 | 1 | 2 (0) | 5 (3) | 0 | 0 | 1 |
| | André Ramalho Silva | 97 | 0 | 1 (0) | 7 (4) | 0 | 0 | 1 |
| | Ben Bitton | 18 | 0 | 1 (1) | 10 (5) | 0 | 0 | 1 |
| | Cican Stankovic | 25 | 0 | 0 (0) | 0 (0) | 0 | 0 | 0 |
| | Dan Biton | 32 | 3 | 4 (2) | 13 (7) | 0 | 3 | 1 |
| | Daniel Miller Tenenbaum | 28 | 0 | 0 (0) | 0 (0) | 0 | 0 | 0 |
| | Dominik Szoboszlai | 53 | 3 | 5 (2) | 15 (5) | 0 | 1 | 4 |
| | Eden Karzev | 29 | 0 | 0 (0) | 5 (2) | 0 | 2 | 2 |
| | Eitan Tibi | 60 | 0 | 0 (0) | 3 (2) | 0 | 0 | 0 |
| | Enock Mwepu | 55 | 0 | 0 (0) | 8 (4) | 0 | 0 | 3 |
| | Eyal Golasa | 34 | 1 | 0 (0) | 6 (3) | 0 | 1 | 2 |
| | Eylon Haim Almog | 15 | 1 | 0 (0) | 4 (3) | 0 | 0 | 0 |
| | Itay Menachem Shechter | 21 | 0 | 1 (0) | 7 (4) | 0 | 3 | 1 |
| | Maor Kandil | 36 | 0 | 1 (0) | 5 (4) | 0 | 1 | 0 |
| | Masaya Okugawa | 28 | 3 | 0 (0) | 9 (2) | 0 | 2 | 2 |
| | Matan Baltaksa | 38 | 0 | 1 (0) | 14 (9) | 0 | 2 | 1 |
| | Matan Hozez | 7 | 0 | 0 (0) | 2 (1) | 0 | 1 | 0 |
| | Maximilian Wöber | 71 | 0 | 0 (0) | 5 (2) | 0 | 0 | 0 |
| | Mohamed Camara | 64 | 1 | 0 (0) | 4 (1) | 0 | 1 | 1 |
| | Mërgim Berisha | 12 | 0 | 0 (0) | 1 (1) | 0 | 0 | 0 |
| | Noah Okafor | 7 | 0 | 0 (0) | 4 (0) | 0 | 0 | 2 |
| | Patson Daka | 22 | 2 | 1 (1) | 11 (5) | 0 | 2 | 1 |
| | Ronen Hanzis | 7 | 0 | 0 (0) | 4 (2) | 0 | 0 | 0 |
| | Sekou Koita | 21 | 4 | 0 (0) | 7 (5) | 0 | 1 | 1 |
| | Sheran Yeini | 67 | 0 | 0 (0) | 8 (5) | 0 | 1 | 0 |
| | Zlatko Junuzović | 11 | 1 | 0 (0) | 0 (0) | 0 | 0 | 0 |
| | Player Name | Clearances | Blocked shots | Interceptions | Tackles | Dribbles past | Penalty committed | Saves | Saves inside box |
| --- | --- | --- | --- | --- | --- | --- | --- | --- | --- |
| | Albert Vallci | 0 | 0 | 1 | 1 | 0 | 0 | 0 | 0 |
| | Amit Dov Glezer | 0 | 0 | 0 | 0 | 0 | 0 | 0 | 0 |
| | Andreas Ulmer | 0 | 0 | 3 | 2 | 0 | 0 | 0 | 0 |
| | André Ramalho Silva | 0 | 0 | 3 | 1 | 0 | 0 | 0 | 0 |
| | Ben Bitton | 0 | 0 | 3 | 3 | 0 | 0 | 0 | 0 |
| | Cican Stankovic | 0 | 0 | 0 | 0 | 0 | 0 | 1 | 0 |
| | Dan Biton | 0 | 0 | 0 | 2 | 0 | 0 | 0 | 0 |
| | Daniel Miller Tenenbaum | 0 | 0 | 0 | 0 | 0 | 0 | 7 | 3 |
| | Dominik Szoboszlai | 0 | 0 | 0 | 0 | 0 | 0 | 0 | 0 |
| | Eden Karzev | 0 | 0 | 7 | 0 | 0 | 0 | 0 | 0 |
| | Eitan Tibi | 0 | 0 | 2 | 1 | 0 | 0 | 0 | 0 |
| | Enock Mwepu | 0 | 0 | 3 | 4 | 0 | 0 | 0 | 0 |
| | Eyal Golasa | 0 | 0 | 4 | 1 | 0 | 0 | 0 | 0 |
| | Eylon Haim Almog | 0 | 0 | 2 | 0 | 0 | 0 | 0 | 0 |
| | Itay Menachem Shechter | 0 | 0 | 0 | 0 | 0 | 0 | 0 | 0 |
| | Maor Kandil | 0 | 0 | 0 | 3 | 0 | 0 | 0 | 0 |
| | Masaya Okugawa | 0 | 0 | 0 | 0 | 0 | 0 | 0 | 0 |
| | Matan Baltaksa | 0 | 0 | 2 | 2 | 0 | 1 | 0 | 0 |
| | Matan Hozez | 0 | 0 | 0 | 0 | 0 | 0 | 0 | 0 |
| | Maximilian Wöber | 0 | 0 | 3 | 0 | 0 | 0 | 0 | 0 |
| | Mohamed Camara | 0 | 0 | 1 | 0 | 0 | 0 | 0 | 0 |
| | Mërgim Berisha | 0 | 0 | 0 | 0 | 0 | 0 | 0 | 0 |
| | Noah Okafor | 0 | 0 | 0 | 0 | 0 | 0 | 0 | 0 |
| | Patson Daka | 0 | 0 | 1 | 3 | 0 | 0 | 0 | 0 |
| | Ronen Hanzis | 0 | 0 | 0 | 0 | 0 | 0 | 0 | 0 |
| | Sekou Koita | 0 | 0 | 0 | 1 | 0 | 0 | 0 | 0 |
| | Sheran Yeini | 0 | 0 | 1 | 1 | 0 | 0 | 0 | 0 |
| | Zlatko Junuzović | 0 | 0 | 0 | 0 | 0 | 0 | 0 | 0 |