LASK Linz - Salzburg
Last Update 11 Aug 2020, 04:27
LASK Linz vs Salzburg live stream and TV broadcast
05 Jul 2020, 15:00
LASK Linz vs Salzburg
Location: TBA
Venue: TBA
Referee: Robert Schörgenhofer
Live streaming
TV Stations
Live comments
Arena sport 1 (Svk)
bet365
bwin
CANAL+ Sport 2 (Pol)
Chance
Fortuna
Fortuna PL
Fortuna SK
SportKlub (BiH)
SportKlub (Cro)
SportKlub (Mac)
SportKlub (Mon)
SportKlub (Ser)
SportKlub (Slo)
STS.pl
Tipsport
Tipsport SK
Unibet FR
William Hill
Winlinebet
Wplay
Data will be available at kick off time or sooner
LASK Linz vs Salzburg Pre-Match Odds
| | LASK Linz | Draw | Salzburg |
| --- | --- | --- | --- |
| bwin | 4.10 | 4.60 | 1.57 |
| WilliamHill | 4.20 | 4.60 | 1.62 |
| Bet-At-Home | 4.20 | 4.60 | 1.63 |
| Ladbrokes | 4.20 | 4.20 | 1.60 |
Statistics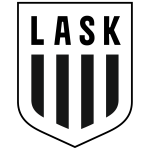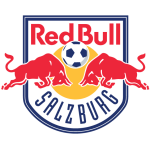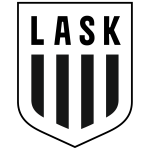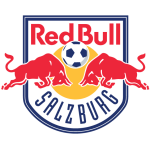 179 (56.65%)
Accurate passes
307 (67.77%)
About LASK Linz vs Salzburg
The match will kick off at 15:00 on 05 Jul 2020, at TBA in TBA. The referee for this fixture will be Robert Schörgenhofer and the lineups for both teams will be updated a few hours before the match starts.
In their previous matches, LASK Linz won 1 games (Hartberg) and lost 3 (with Wolfsberger AC, Rapid Wien, Manchester United) while 1 games ended in draws (against İstanbul Başakşehir). LASK Linz managed to score 7 goals and conceded 7 goals (7-7).
Salzburg won 3 matches of their last five (against Rapid Wien, Hartberg, Sturm Graz), lost 0 and 2 fixtures ended in draws (against Wolfsberger ACWolfsberger AC). The team scored 17 goals while conceding 6 (17-6).
The last direct match between LASK Linz and Salzburg was played on 05 Jul 20 and was won by Salzburg with 0-3.
LASK Linz vs Salzburg Prediction
According to the odds, Salzburg is the favourite of this match. A draw in LASK Linz - Salzburg stands at 4.60.
All live broadcasting information can be found at the top of the page. SportsPlus.Me provides only official streaming through our partner, bet365. If the match is present in their live streaming schedule you will be able to watch it live online.
This match will be live on TV on the following stations: Arena sport 1 (Svk), bet365, bwin, CANAL+ Sport 2 (Pol). The full list of TV stations can be found at the top of the page. Of course, some matches are not televised but you can still follow them online, if live streaming is available.
Read More...
Players
Common / Attack
Passing / Duels
Defence / Goalkeeper
| | Player Name | Goals | Assists | Shots | Shots on goal | Dribbles (succ.) | Penalty won | Hit woodwork | Minutes played | Position |
| --- | --- | --- | --- | --- | --- | --- | --- | --- | --- | --- |
| | Albert Vallci | 0 | 0 | 0 | 0 | 3 (1) | 0 | 0 | 56 | D |
| | Alexander Schlager | 0 | 0 | 0 | 0 | 0 (0) | 0 | 0 | 90 | G |
| | Andreas Ulmer | 0 | 0 | 0 | 0 | 3 (3) | 0 | 0 | 90 | D |
| | Andres Andrade Cedeño | 0 | 0 | 1 | 0 | 0 (0) | 0 | 0 | 90 | D |
| | André Ramalho Silva | 1 | 0 | 4 | 1 | 0 (0) | 0 | 0 | 90 | D |
| | Cican Stankovic | 0 | 0 | 0 | 0 | 0 (0) | 0 | 0 | 90 | G |
| | Dominik Frieser | 0 | 0 | 0 | 0 | 2 (0) | 0 | 0 | 90 | A |
| | Dominik Szoboszlai | 1 | 0 | 2 | 1 | 4 (1) | 1 | 0 | 90 | M |
| | Enock Mwepu | 0 | 0 | 0 | 0 | 4 (3) | 0 | 0 | 90 | M |
| | Gernot Trauner | 0 | 0 | 2 | 0 | 0 (0) | 0 | 0 | 90 | D |
| | Hee-Chan Hwang | 0 | 0 | 3 | 2 | 5 (3) | 0 | 0 | 75 | A |
| | Husein Balic | 0 | 0 | 1 | 0 | 6 (3) | 0 | 0 | 33 | M |
| | James Holland | 0 | 0 | 1 | 0 | 2 (0) | 0 | 0 | 90 | M |
| | João Klauss De Mello | 0 | 0 | 2 | 0 | 0 (0) | 0 | 0 | 44 | A |
| | Karim Adeyemi | 0 | 0 | 0 | 0 | 2 (0) | 0 | 0 | 15 | A |
| | Marko Raguz | 0 | 0 | 1 | 0 | 4 (4) | 0 | 0 | 46 | A |
| | Masaya Okugawa | 0 | 0 | 1 | 0 | 1 (1) | 0 | 0 | 56 | M |
| | Maximilian Wöber | 0 | 0 | 0 | 0 | 0 (0) | 0 | 0 | 41 | D |
| | Mohamed Camara | 1 | 0 | 1 | 1 | 1 (1) | 1 | 0 | 34 | M |
| | Noah Okafor | 0 | 0 | 0 | 0 | 0 (0) | 0 | 0 | 34 | A |
| | Patson Daka | 0 | 0 | 0 | 0 | 2 (0) | 0 | 0 | 75 | A |
| | Peter Michorl | 0 | 0 | 3 | 0 | 0 (0) | 0 | 0 | 90 | M |
| | Philipp Wiesinger | 0 | 0 | 0 | 0 | 0 (0) | 0 | 0 | 90 | D |
| | Rasmus Nissen Kristensen | 0 | 0 | 0 | 0 | 0 (0) | 0 | 0 | 49 | D |
| | Reinhold Ranftl | 0 | 0 | 0 | 0 | 2 (1) | 0 | 0 | 90 | M |
| | Rene Renner | 0 | 0 | 1 | 0 | 4 (3) | 0 | 0 | 90 | M |
| | Samuel Tetteh Kotoko | 0 | 0 | 0 | 0 | 3 (0) | 0 | 0 | 57 | A |
| | Sekou Koita | 0 | 0 | 1 | 1 | 3 (2) | 0 | 0 | 15 | A |
| | Zlatko Junuzović | 0 | 0 | 0 | 0 | 2 (2) | 0 | 0 | 90 | M |
| | Player Name | Passes | Key passes | Crosses (acc.) | Duels (won) | Dispossessed | Was fouled | Fouls commited |
| --- | --- | --- | --- | --- | --- | --- | --- | --- |
| | Albert Vallci | 34 | 0 | 1 (0) | 10 (4) | 0 | 1 | 1 |
| | Alexander Schlager | 33 | 0 | 0 (0) | 3 (0) | 0 | 0 | 2 |
| | Andreas Ulmer | 33 | 0 | 2 (0) | 8 (5) | 0 | 1 | 0 |
| | Andres Andrade Cedeño | 30 | 0 | 0 (0) | 15 (11) | 0 | 0 | 2 |
| | André Ramalho Silva | 76 | 0 | 1 (1) | 20 (11) | 0 | 1 | 4 |
| | Cican Stankovic | 43 | 0 | 0 (0) | 1 (1) | 0 | 0 | 0 |
| | Dominik Frieser | 15 | 1 | 1 (0) | 12 (4) | 0 | 1 | 0 |
| | Dominik Szoboszlai | 39 | 5 | 9 (4) | 19 (5) | 0 | 1 | 1 |
| | Enock Mwepu | 53 | 0 | 0 (0) | 24 (13) | 0 | 2 | 2 |
| | Gernot Trauner | 49 | 0 | 0 (0) | 17 (12) | 0 | 1 | 1 |
| | Hee-Chan Hwang | 9 | 0 | 3 (0) | 11 (7) | 0 | 2 | 1 |
| | Husein Balic | 7 | 0 | 0 (0) | 11 (5) | 0 | 2 | 1 |
| | James Holland | 32 | 2 | 2 (0) | 6 (2) | 0 | 1 | 1 |
| | João Klauss De Mello | 16 | 1 | 0 (0) | 13 (9) | 0 | 1 | 1 |
| | Karim Adeyemi | 4 | 0 | 1 (0) | 5 (1) | 0 | 0 | 0 |
| | Marko Raguz | 21 | 0 | 0 (0) | 24 (12) | 0 | 4 | 2 |
| | Masaya Okugawa | 16 | 0 | 0 (0) | 7 (2) | 0 | 0 | 1 |
| | Maximilian Wöber | 34 | 0 | 0 (0) | 6 (1) | 0 | 0 | 0 |
| | Mohamed Camara | 18 | 0 | 0 (0) | 10 (6) | 0 | 0 | 1 |
| | Noah Okafor | 7 | 0 | 1 (0) | 1 (1) | 0 | 1 | 0 |
| | Patson Daka | 15 | 1 | 0 (0) | 15 (5) | 0 | 3 | 0 |
| | Peter Michorl | 30 | 3 | 5 (3) | 8 (4) | 0 | 1 | 3 |
| | Philipp Wiesinger | 27 | 0 | 0 (0) | 5 (2) | 0 | 0 | 0 |
| | Rasmus Nissen Kristensen | 26 | 0 | 2 (0) | 4 (3) | 0 | 1 | 1 |
| | Reinhold Ranftl | 21 | 2 | 9 (3) | 15 (8) | 0 | 1 | 2 |
| | Rene Renner | 26 | 0 | 0 (0) | 18 (11) | 0 | 0 | 1 |
| | Samuel Tetteh Kotoko | 8 | 0 | 0 (0) | 8 (1) | 0 | 0 | 1 |
| | Sekou Koita | 3 | 0 | 0 (0) | 5 (2) | 0 | 0 | 0 |
| | Zlatko Junuzović | 43 | 0 | 1 (1) | 9 (7) | 0 | 3 | 0 |
| | Player Name | Clearances | Blocked shots | Interceptions | Tackles | Dribbles past | Penalty committed | Saves | Saves inside box |
| --- | --- | --- | --- | --- | --- | --- | --- | --- | --- |
| | Albert Vallci | 0 | 0 | 1 | 1 | 0 | 0 | 0 | 0 |
| | Alexander Schlager | 0 | 0 | 0 | 0 | 0 | 0 | 3 | 2 |
| | Andreas Ulmer | 0 | 0 | 0 | 0 | 0 | 0 | 0 | 0 |
| | Andres Andrade Cedeño | 0 | 0 | 4 | 8 | 0 | 0 | 0 | 0 |
| | André Ramalho Silva | 0 | 1 | 0 | 4 | 0 | 0 | 0 | 0 |
| | Cican Stankovic | 0 | 0 | 0 | 0 | 0 | 0 | 0 | 0 |
| | Dominik Frieser | 0 | 0 | 0 | 1 | 0 | 0 | 0 | 0 |
| | Dominik Szoboszlai | 0 | 0 | 2 | 3 | 0 | 0 | 0 | 0 |
| | Enock Mwepu | 0 | 0 | 2 | 6 | 0 | 0 | 0 | 0 |
| | Gernot Trauner | 0 | 0 | 3 | 5 | 0 | 0 | 0 | 0 |
| | Hee-Chan Hwang | 0 | 1 | 0 | 0 | 0 | 0 | 0 | 0 |
| | Husein Balic | 0 | 0 | 0 | 0 | 0 | 0 | 0 | 0 |
| | James Holland | 0 | 0 | 3 | 0 | 0 | 0 | 0 | 0 |
| | João Klauss De Mello | 0 | 0 | 1 | 0 | 0 | 0 | 0 | 0 |
| | Karim Adeyemi | 0 | 0 | 0 | 0 | 0 | 0 | 0 | 0 |
| | Marko Raguz | 0 | 0 | 0 | 2 | 0 | 0 | 0 | 0 |
| | Masaya Okugawa | 0 | 0 | 0 | 1 | 0 | 0 | 0 | 0 |
| | Maximilian Wöber | 0 | 1 | 1 | 1 | 0 | 0 | 0 | 0 |
| | Mohamed Camara | 0 | 0 | 1 | 5 | 0 | 0 | 0 | 0 |
| | Noah Okafor | 0 | 0 | 0 | 0 | 0 | 0 | 0 | 0 |
| | Patson Daka | 0 | 0 | 0 | 0 | 0 | 0 | 0 | 0 |
| | Peter Michorl | 0 | 0 | 1 | 1 | 0 | 0 | 0 | 0 |
| | Philipp Wiesinger | 0 | 0 | 3 | 2 | 0 | 0 | 0 | 0 |
| | Rasmus Nissen Kristensen | 0 | 0 | 2 | 1 | 0 | 0 | 0 | 0 |
| | Reinhold Ranftl | 0 | 0 | 1 | 3 | 0 | 0 | 0 | 0 |
| | Rene Renner | 0 | 0 | 0 | 6 | 0 | 0 | 0 | 0 |
| | Samuel Tetteh Kotoko | 0 | 0 | 2 | 1 | 0 | 0 | 0 | 0 |
| | Sekou Koita | 0 | 0 | 0 | 0 | 0 | 0 | 0 | 0 |
| | Zlatko Junuzović | 0 | 0 | 1 | 1 | 0 | 0 | 0 | 0 |