Saint-Étienne - Nice
Last Update 25 Oct 2020, 15:18
Saint-Étienne vs Nice live stream and TV broadcast
18 Oct 2020, 15:00
Saint-Étienne vs Nice
Location: Saint-etienne
Venue: Stade Geoffroy-Guichard
Referee: Amaury Delerue
Live streaming
TV Stations
Live comments
beIN Sport (Tur)
Bet.pt
bet365
BetClic.fr
Betclic.pl
BT Sport
C+ France
Chance
DAZN Italia
Digi Sport 3 (Hun)
Eleven Sports (Por)
Fortuna
Fortuna PL
Fortuna SK
Nova Sport 2 (Cze)
Sport 1+ (Ger)
STS.pl
Tipsport
Tipsport SK
Viaplay (Den)
Viaplay (Fin)
Viaplay (Nor)
Viaplay (Swe)
Winlinebet
Wplay
Thats all. Game finished - St Etienne 1, Nice 3.

90'

4'

Fouled by Denis Bouanga - St Etienne

90'

4'

Jordan Lotomba - Nice - won a free kick in defence.

90'

5'

Fouled by Myziane Maolida - Nice

90'

5'

Lucas Gourna-Douath - St Etienne - won a free kick in defence.

90'

5'

Second Half ended - St Etienne 1, Nice 3.

90'

3'

Danilo - Nice - won a free kick in defence.

90'

3'

Fouled by Romain Hamouma - St Etienne

90'

3'

Romain Hamouma - St Etienne - receive yellow card for a foul.

90'

1'

Missed chance. Dan Ndoye - Nice - shot with right foot from the centre of the box missed to the left. Assist - Danilo.

90'

1'

Goal! St Etienne 1, Nice 3. Myziane Maolida - Nice - shot with left foot from the centre of the box to the left corner. Assist - Dan Ndoye.

90'

Dan Ndoye - Nice - won a free kick in defence.

90'

Fouled by Miguel Trauco - St Etienne

89'

Dan Ndoye - Nice - won a free kick in defence.

89'

Fouled by Romain Hamouma - St Etienne

87'

Denis Bouanga - St Etienne - won a free kick on the left wing.

87'

Fouled by Jordan Lotomba - Nice

87'

Bilal Benkhedim - St Etienne - won a free kick in defence.

87'

Fouled by Pierre Lees-Melou - Nice

85'

New attacking attempt. Denis Bouanga - St Etienne - shot with right foot from the left side of the box is saved by goalkeeper in the centre of the goal. Assist - Miguel Trauco.

82'

Missed chance. Stanley N'Soki - Nice - shot with the head from the centre of the box missed. Assist - Rony Lopes with a cross after corner.

83'

Substitution - Nice. Danilo for Rony Lopes.

83'

Substitution - Nice. Dan Ndoye for Amine Gouiri.

84'

Corner - St Etienne. Conceded by Morgan Schneiderlin.

82'

Shot blocked. Robson Bambu - Nice - shot with right foot from the centre of the box is blocked.

81'

Corner - Nice. Conceded by Panagiotis Retsos.

77'

Shot blocked. Lucas Gourna-Douath - St Etienne - shot with right foot from outside the box is blocked. Assist - Adil Aouchiche.

79'

Substitution - St Etienne. Bilal Benkhedim for Adil Aouchiche.

72'

Substitution - Nice. Myziane Maolida for Kephren Thuram.

72'

Substitution - St Etienne. Maxence Rivera for Kévin Monnet-Paquet.

73'

Missed chance. Amine Gouiri - Nice - shot with right foot from outside the box missed from a free kick.

73'

Denis Bouanga - St Etienne - won a free kick in attack.

73'

Fouled by Robson Bambu - Nice

73'

Robson Bambu - Nice - receive yellow card for a foul.

72'

Amine Gouiri - Nice - won a free kick in attack.

72'

Fouled by Harold Moukoudi - St Etienne

72'

Harold Moukoudi - St Etienne - receive yellow card for a foul.

67'

Fouled by Pierre Lees-Melou - Nice

67'

Romain Hamouma - St Etienne - won a free kick in attack.

68'

Jordan Lotomba - Nice - receive yellow card for a foul.

69'

New attacking attempt. Romain Hamouma - St Etienne - shot with right foot from outside the box is saved in the top right corner.

69'

Corner - St Etienne. Conceded by Walter Benítez.

67'

Walter Benítez - Nice - receive yellow card.

65'

Offside - St Etienne. Mahdi Camara with a pass, however Romain Hamouma is in offside.

64'

Fouled by Romain Hamouma - St Etienne

64'

Jordan Lotomba - Nice - won a free kick in defence.

58'

Adil Aouchiche - St Etienne - won a free kick in attack.

58'

Fouled by Stanley N'Soki - Nice

58'

Stanley N'Soki - Nice - receive yellow card for a foul.

55'

Corner - St Etienne. Conceded by Robson Bambu.

56'

Fouled by Miguel Trauco - St Etienne

56'

Rony Lopes - Nice - won a free kick in defence.

57'

Substitution - St Etienne. Lucas Gourna-Douath for Zaydou Youssouf.

57'

Goal! St Etienne 1, Nice 2. Adil Aouchiche - St Etienne - shot with right foot from the centre of the box to the left corner. Assist - Romain Hamouma.

54'

Missed chance. Pierre Lees-Melou - Nice - shot with right foot from outside the box is close, but missed.

51'

Dante - Nice - won a free kick in defence.

51'

Fouled by Romain Hamouma - St Etienne

51'

Missed chance. Zaydou Youssouf - St Etienne - shot with right foot from outside the box is high and wide to the right after corner.

50'

Corner - St Etienne. Conceded by Stanley N'Soki.

50'

Shot blocked. Denis Bouanga - St Etienne - shot with the head from the left side of the box is blocked. Assist - Adil Aouchiche with a cross.

49'

Fouled by Hassane Kamara - Nice

49'

Mahdi Camara - St Etienne - won a free kick on the right wing.

49'

Hassane Kamara - Nice - receive yellow card for a foul.

50'

Shot blocked. Panagiotis Retsos - St Etienne - shot with the head from the centre of the box is blocked.

49'

Shot blocked. Adil Aouchiche - St Etienne - shot with left foot from outside the box is blocked. Assist - Panagiotis Retsos.

47'

Fouled by Hassane Kamara - Nice

47'

Harold Moukoudi - St Etienne - won a free kick in defence.

45'

Substitution - St Etienne. Miguel Trauco for Saidou Sow.

45'

Second Half starts St Etienne 0, Nice 2.

45'

Substitution - St Etienne. Denis Bouanga for Jean-Phillipe Krasso.

45'

1'

First Half ended - St Etienne 0, Nice 2.

42'

Fouled by Romain Hamouma - St Etienne

42'

Jordan Lotomba - Nice - won a free kick in defence.

43'

Fouled by Panagiotis Retsos - St Etienne

43'

Rony Lopes - Nice - won a free kick in defence.

44'

Missed chance. Kévin Monnet-Paquet - St Etienne - shot with right foot from the right side of the box is close, but misses the top right corner. Assist - Panagiotis Retsos.

39'

Shot blocked. Adil Aouchiche - St Etienne - shot with right foot from the left side of the box is blocked. Assist - Jean-Phillipe Krasso.

39'

Offside - St Etienne. Adil Aouchiche with a pass, however Jean-Phillipe Krasso is in offside.

40'

Amine Gouiri - Nice - won a free kick on the left wing.

40'

Fouled by Saidou Sow - St Etienne

37'

Corner - Nice. Conceded by Panagiotis Retsos.

35'

Fouled by Kephren Thuram - Nice

35'

Zaydou Youssouf - St Etienne - won a free kick in attack.

33'

Morgan Schneiderlin - Nice - won a free kick in defence.

33'

Fouled by Alpha Sissoko - St Etienne

30'

Goal! St Etienne 0, Nice 2. Amine Gouiri - Nice - shot with right foot from few metres to the centre of the goal.

29'

Offside - Nice. Walter Benítez with a pass, however Amine Gouiri is in offside.

25'

Missed chance. Rony Lopes - Nice - shot with left foot from the left side of the box is close, but missed following a fast break.

24'

Corner - St Etienne. Conceded by Hassane Kamara.

21'

New attacking attempt. Pierre Lees-Melou - Nice - shot with right foot from the centre of the box is saved by goalkeeper in the centre of the goal.

22'

Fouled by Adil Aouchiche - St Etienne

22'

Jordan Lotomba - Nice - won a free kick in defence.

21'

New attacking attempt. Amine Gouiri - Nice - shot with the head from the centre of the box is saved by goalkeeper in the centre of the goal. Assist - Jordan Lotomba with a cross.

17'

Pierre Lees-Melou - Nice - won a free kick in defence.

16'

Corner - St Etienne. Conceded by Jordan Lotomba.

17'

Fouled by Zaydou Youssouf - St Etienne

11'

New attacking attempt. Zaydou Youssouf - St Etienne - shot with left foot from the left side of the box is saved in the left corner. Assist - Adil Aouchiche with a cross.

11'

Corner - St Etienne. Conceded by Stanley N'Soki.

8'

Goal! St Etienne 0, Nice 1. Pierre Lees-Melou - Nice - shot with left foot from outside the box to the top right corner after corner.

7'

Corner - Nice. Conceded by Saidou Sow.

5'

Kephren Thuram - Nice - won a free kick in defence.

First Half starts.

1'

Fouled by Kephren Thuram - Nice

1'

Zaydou Youssouf - St Etienne - won a free kick in defence.

5'

Fouled by Mahdi Camara - St Etienne
Saint-Étienne vs Nice Pre-Match Odds
| | Saint-Étienne | Draw | Nice |
| --- | --- | --- | --- |
| bwin | 2.85 | 3.25 | 2.55 |
| 1xbet | 2.93 | 3.36 | 2.55 |
| Ladbrokes | 2.70 | 3.30 | 2.50 |
| WilliamHill | 2.80 | 3.20 | 2.55 |
| Bet-At-Home | 2.85 | 3.30 | 2.48 |
Statistics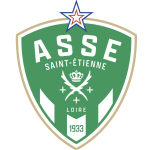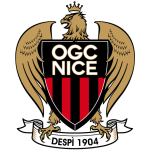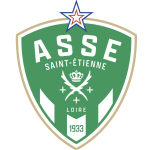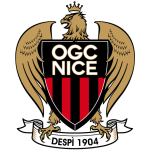 360 (84.11%)
Accurate passes
425 (81.26%)
About Saint-Étienne vs Nice
The match will kick off at 15:00 on 18 Oct 2020, at Stade Geoffroy-Guichard in Saint-etienne. The referee for this fixture will be Amaury Delerue and the lineups for both teams will be updated a few hours before the match starts.
In their previous matches, Saint-Étienne won 1 games (Olympique Marseille) and lost 3 (with Rennes, Lens, Metz) while 1 games ended in draws (against Nantes). Saint-Étienne managed to score 4 goals and conceded 9 goals (4-9).
Nice won 1 matches of their last five (against Nantes), lost 2 (with Paris Saint Germain, Bayer Leverkusen) and 2 fixtures ended in draws (against Bordeaux, Lille). The team scored 5 goals while conceding 11 (5-11).
The last direct match between Saint-Étienne and Nice was played on 18 Oct 20 and was won by Nice with 1-3.
Saint-Étienne vs Nice Prediction
It is really hard to predict the winner of this game based on odds. A win for Saint-Étienne stands at 2.85, while a Nice win is valued at 2.55. The odds for a draw in this match are 3.25.
All live broadcasting information can be found at the top of the page. SportsPlus.Me provides only official streaming through our partner, bet365. If the match is present in their live streaming schedule you will be able to watch it live online.
This match will be live on TV on the following stations: beIN Sport (Tur), Bet.pt, bet365, BetClic.fr. The full list of TV stations can be found at the top of the page. Of course, some matches are not televised but you can still follow them online, if live streaming is available.
Read More...
Players
Common / Attack
Passing / Duels
Defence / Goalkeeper
| | Player Name | Goals | Assists | Shots | Shots on goal | Dribbles (succ.) | Penalty won | Hit woodwork | Minutes played | Position |
| --- | --- | --- | --- | --- | --- | --- | --- | --- | --- | --- |
| | Adil Aouchiche | 1 | 0 | 1 | 1 | 3 (3) | 0 | 0 | 79 | A |
| | Amine Gouiri | 1 | 0 | 3 | 2 | 1 (1) | 0 | 0 | 83 | A |
| | Bilal Benkhedim | 0 | 0 | 0 | 0 | 1 (1) | 0 | 0 | 11 | M |
| | Dan Ndoye | 0 | 1 | 1 | 0 | 0 (0) | 0 | 0 | 7 | A |
| | Danilo Barbosa da Silva | 0 | 0 | 0 | 0 | 0 (0) | 0 | 0 | 7 | M |
| | Dante Bonfim da Costa Santos | 0 | 0 | 0 | 0 | 0 (0) | 0 | 0 | 90 | D |
| | Denis Bouanga | 0 | 0 | 1 | 1 | 4 (1) | 0 | 0 | 44 | A |
| | Harold Moukoudi | 0 | 0 | 0 | 0 | 0 (0) | 0 | 0 | 90 | D |
| | Hassane Kamara | 0 | 0 | 0 | 0 | 2 (0) | 0 | 0 | 90 | M |
| | Jean-Philippe Krasso | 0 | 0 | 0 | 0 | 1 (0) | 0 | 0 | 46 | A |
| | Jessy Moulin | 0 | 0 | 0 | 0 | 0 (0) | 0 | 0 | 90 | G |
| | Jordan Lotomba | 0 | 0 | 0 | 0 | 4 (3) | 0 | 0 | 90 | M |
| | Khéphren Thuram-Ulien | 0 | 0 | 0 | 0 | 2 (2) | 0 | 0 | 72 | M |
| | Kévin Monnet-Paquet | 0 | 0 | 1 | 0 | 1 (1) | 0 | 0 | 72 | M |
| | Lucas Gourna Douath | 0 | 0 | 0 | 0 | 0 (0) | 0 | 0 | 33 | M |
| | Mahdi Camara | 0 | 0 | 0 | 0 | 2 (0) | 0 | 0 | 90 | M |
| | Marcos Paulo Mesquita Lopes | 0 | 0 | 1 | 0 | 9 (5) | 0 | 0 | 83 | A |
| | Maxence Rivera | 0 | 0 | 0 | 0 | 0 (0) | 0 | 0 | 18 | A |
| | Miguel Ángel Trauco Saavedra | 0 | 0 | 0 | 0 | 0 (0) | 0 | 0 | 44 | D |
| | Morgan Schneiderlin | 0 | 0 | 0 | 0 | 0 (0) | 0 | 0 | 90 | M |
| | Myziane Maolida | 1 | 0 | 1 | 1 | 0 (0) | 0 | 0 | 18 | A |
| | Nelson Sissoko | 0 | 0 | 0 | 0 | 2 (1) | 0 | 0 | 90 | M |
| | Panagiotis Retsos | 0 | 0 | 0 | 0 | 3 (3) | 0 | 0 | 90 | D |
| | Pierre Lees Melou | 1 | 0 | 3 | 2 | 3 (3) | 0 | 0 | 90 | A |
| | Robson Alves de Barros | 0 | 0 | 0 | 0 | 0 (0) | 0 | 0 | 90 | D |
| | Romain Hamouma | 0 | 1 | 1 | 1 | 7 (4) | 0 | 0 | 90 | A |
| | Saidou Sow | 0 | 0 | 0 | 0 | 0 (0) | 0 | 0 | 46 | D |
| | Stanley Nsoki | 0 | 0 | 1 | 0 | 1 (1) | 0 | 0 | 90 | D |
| | Walter Daniel Benítez | 0 | 0 | 0 | 0 | 0 (0) | 0 | 0 | 90 | G |
| | Zaydou Youssouf | 0 | 0 | 2 | 1 | 0 (0) | 0 | 0 | 57 | M |
| | Player Name | Passes | Key passes | Crosses (acc.) | Duels (won) | Dispossessed | Was fouled | Fouls commited |
| --- | --- | --- | --- | --- | --- | --- | --- | --- |
| | Adil Aouchiche | 32 | 3 | 9 (3) | 11 (4) | 0 | 1 | 1 |
| | Amine Gouiri | 28 | 0 | 1 (0) | 10 (4) | 0 | 2 | 0 |
| | Bilal Benkhedim | 8 | 0 | 1 (0) | 3 (2) | 0 | 1 | 0 |
| | Dan Ndoye | 2 | 1 | 0 (0) | 5 (4) | 0 | 2 | 0 |
| | Danilo Barbosa da Silva | 4 | 1 | 0 (0) | 3 (2) | 0 | 1 | 0 |
| | Dante Bonfim da Costa Santos | 71 | 0 | 0 (0) | 5 (3) | 0 | 1 | 0 |
| | Denis Bouanga | 11 | 0 | 0 (0) | 10 (5) | 0 | 2 | 1 |
| | Harold Moukoudi | 49 | 0 | 0 (0) | 3 (2) | 0 | 1 | 1 |
| | Hassane Kamara | 36 | 0 | 1 (0) | 10 (5) | 0 | 0 | 2 |
| | Jean-Philippe Krasso | 8 | 1 | 0 (0) | 3 (1) | 0 | 0 | 0 |
| | Jessy Moulin | 16 | 0 | 0 (0) | 1 (1) | 0 | 0 | 0 |
| | Jordan Lotomba | 37 | 1 | 3 (1) | 18 (11) | 0 | 4 | 1 |
| | Khéphren Thuram-Ulien | 34 | 0 | 0 (0) | 7 (4) | 0 | 1 | 2 |
| | Kévin Monnet-Paquet | 17 | 0 | 4 (0) | 9 (2) | 0 | 0 | 0 |
| | Lucas Gourna Douath | 23 | 0 | 0 (0) | 6 (3) | 0 | 1 | 0 |
| | Mahdi Camara | 40 | 0 | 1 (0) | 12 (4) | 0 | 1 | 1 |
| | Marcos Paulo Mesquita Lopes | 35 | 1 | 3 (1) | 19 (9) | 0 | 2 | 0 |
| | Maxence Rivera | 4 | 0 | 1 (0) | 1 (0) | 0 | 0 | 0 |
| | Miguel Ángel Trauco Saavedra | 31 | 1 | 3 (1) | 5 (2) | 0 | 0 | 2 |
| | Morgan Schneiderlin | 47 | 0 | 0 (0) | 9 (5) | 0 | 1 | 0 |
| | Myziane Maolida | 5 | 0 | 2 (0) | 4 (2) | 0 | 0 | 1 |
| | Nelson Sissoko | 38 | 0 | 6 (0) | 13 (8) | 0 | 0 | 1 |
| | Panagiotis Retsos | 70 | 2 | 0 (0) | 12 (8) | 0 | 0 | 1 |
| | Pierre Lees Melou | 50 | 0 | 0 (0) | 13 (7) | 0 | 1 | 2 |
| | Robson Alves de Barros | 67 | 0 | 0 (0) | 3 (1) | 0 | 0 | 1 |
| | Romain Hamouma | 28 | 1 | 2 (0) | 19 (7) | 0 | 1 | 5 |
| | Saidou Sow | 25 | 0 | 0 (0) | 2 (1) | 0 | 0 | 1 |
| | Stanley Nsoki | 60 | 0 | 0 (0) | 8 (5) | 0 | 0 | 1 |
| | Walter Daniel Benítez | 47 | 0 | 0 (0) | 0 (0) | 0 | 0 | 0 |
| | Zaydou Youssouf | 28 | 0 | 0 (0) | 4 (2) | 0 | 2 | 1 |
| | Player Name | Clearances | Blocked shots | Interceptions | Tackles | Dribbles past | Penalty committed | Saves | Saves inside box |
| --- | --- | --- | --- | --- | --- | --- | --- | --- | --- |
| | Adil Aouchiche | 0 | 0 | 0 | 0 | 0 | 0 | 0 | 0 |
| | Amine Gouiri | 0 | 0 | 0 | 1 | 0 | 0 | 0 | 0 |
| | Bilal Benkhedim | 0 | 0 | 0 | 0 | 0 | 0 | 0 | 0 |
| | Dan Ndoye | 0 | 0 | 0 | 1 | 0 | 0 | 0 | 0 |
| | Danilo Barbosa da Silva | 0 | 0 | 0 | 1 | 0 | 0 | 0 | 0 |
| | Dante Bonfim da Costa Santos | 0 | 0 | 0 | 1 | 0 | 0 | 0 | 0 |
| | Denis Bouanga | 0 | 1 | 0 | 1 | 0 | 0 | 0 | 0 |
| | Harold Moukoudi | 0 | 0 | 1 | 1 | 0 | 0 | 0 | 0 |
| | Hassane Kamara | 0 | 0 | 0 | 4 | 0 | 0 | 0 | 0 |
| | Jean-Philippe Krasso | 0 | 0 | 0 | 1 | 0 | 0 | 0 | 0 |
| | Jessy Moulin | 0 | 0 | 0 | 0 | 0 | 0 | 2 | 2 |
| | Jordan Lotomba | 0 | 0 | 3 | 4 | 0 | 0 | 0 | 0 |
| | Khéphren Thuram-Ulien | 0 | 0 | 0 | 0 | 0 | 0 | 0 | 0 |
| | Kévin Monnet-Paquet | 0 | 0 | 1 | 1 | 0 | 0 | 0 | 0 |
| | Lucas Gourna Douath | 0 | 0 | 0 | 2 | 0 | 0 | 0 | 0 |
| | Mahdi Camara | 0 | 0 | 2 | 3 | 0 | 0 | 0 | 0 |
| | Marcos Paulo Mesquita Lopes | 0 | 0 | 1 | 2 | 0 | 0 | 0 | 0 |
| | Maxence Rivera | 0 | 0 | 1 | 0 | 0 | 0 | 0 | 0 |
| | Miguel Ángel Trauco Saavedra | 0 | 0 | 0 | 1 | 0 | 0 | 0 | 0 |
| | Morgan Schneiderlin | 0 | 0 | 1 | 4 | 0 | 0 | 0 | 0 |
| | Myziane Maolida | 0 | 0 | 0 | 2 | 0 | 0 | 0 | 0 |
| | Nelson Sissoko | 0 | 0 | 1 | 6 | 0 | 0 | 0 | 0 |
| | Panagiotis Retsos | 0 | 0 | 3 | 1 | 0 | 0 | 0 | 0 |
| | Pierre Lees Melou | 0 | 0 | 2 | 3 | 0 | 0 | 0 | 0 |
| | Robson Alves de Barros | 0 | 0 | 2 | 1 | 0 | 0 | 0 | 0 |
| | Romain Hamouma | 0 | 0 | 0 | 0 | 0 | 0 | 0 | 0 |
| | Saidou Sow | 0 | 0 | 2 | 1 | 0 | 0 | 0 | 0 |
| | Stanley Nsoki | 0 | 0 | 1 | 3 | 0 | 0 | 0 | 0 |
| | Walter Daniel Benítez | 0 | 0 | 0 | 0 | 0 | 0 | 3 | 2 |
| | Zaydou Youssouf | 0 | 0 | 1 | 0 | 0 | 0 | 0 | 0 |