Ventspils - Rosenborg
Last Update 22 Oct 2020, 19:25
Ventspils vs Rosenborg live stream and TV broadcast
17 Sep 2020, 12:15
Ventspils vs Rosenborg
Location: Ventspils
Venue: Olimpiskā centra Ventspils Stadionā
Referee: Paul McLaughlin
Live streaming
TV Stations
Live comments
Data will be available at kick off time or sooner
Data will be available at kick off time or sooner
Ventspils vs Rosenborg Pre-Match Odds
| | Ventspils | Draw | Rosenborg |
| --- | --- | --- | --- |
| bwin | 9.50 | 5.75 | 1.22 |
| 1xbet | 9.31 | 4.96 | 1.38 |
| Bet-At-Home | 8.80 | 5.20 | 1.25 |
| Ladbrokes | 8.50 | 5.50 | 1.28 |
Statistics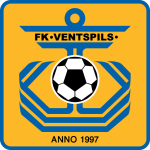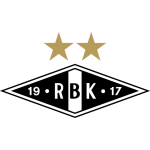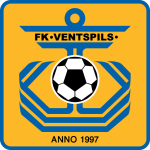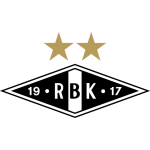 About Ventspils vs Rosenborg
The match will kick off at 12:15 on 17 Sep 2020, at Olimpiskā centra Ventspils Stadionā in Ventspils. The referee for this fixture will be Paul McLaughlin and the lineups for both teams will be updated a few hours before the match starts.
In their previous matches, Ventspils won 2 games (Gzira United, Dinamo-Auto) and lost 2 (with Vitória SCVitória SC) while 1 games ended in draws (against Gzira United). Ventspils managed to score 8 goals and conceded 12 goals (8-12).
Rosenborg won 3 matches of their last five (against Alanyaspor, Aalesund, Odd), lost 1 (with PSV) and 1 fixtures ended in draws (against Kristiansund). The team scored 7 goals while conceding 4 (7-4).
The last direct match between Ventspils and Rosenborg was played on 17 Sep 20 and was won by Rosenborg with 1-5.
Ventspils vs Rosenborg Prediction
According to the odds, Rosenborg is the favourite of this match. A draw in Ventspils - Rosenborg stands at 5.75.
All live broadcasting information can be found at the top of the page. SportsPlus.Me provides only official streaming through our partner, bet365. If the match is present in their live streaming schedule you will be able to watch it live online.
Read More...
Players
Common / Attack
Passing / Duels
Defence / Goalkeeper
| | Player Name | Goals | Assists | Shots | Shots on goal | Dribbles (succ.) | Penalty won | Hit woodwork | Minutes played | Position |
| --- | --- | --- | --- | --- | --- | --- | --- | --- | --- | --- |
| | Abdoul-Gafar Mamah | 0 | 0 | 0 | 0 | 0 (0) | 0 | 0 | 90 | D |
| | Anders Ågnes Konradsen | 1 | 0 | 0 | 0 | 0 (0) | 0 | 0 | 72 | M |
| | Andriy Sakhnevich | 0 | 0 | 0 | 0 | 0 (0) | 0 | 0 | 90 | D |
| | André Hansen | 0 | 0 | 0 | 0 | 0 (0) | 0 | 0 | 90 | G |
| | Carlo Holse | 1 | 1 | 0 | 0 | 0 (0) | 0 | 0 | 90 | A |
| | Daniils Ulimbaševs | 0 | 0 | 0 | 0 | 0 (0) | 0 | 0 | 90 | M |
| | Dele Sunday Alampasu | 0 | 0 | 0 | 0 | 0 (0) | 0 | 0 | 90 | G |
| | Dino Islamovic | 2 | 0 | 0 | 0 | 0 (0) | 1 | 0 | 90 | A |
| | Dmitrijs Litvinskis | 0 | 1 | 0 | 0 | 0 (0) | 0 | 0 | 63 | D |
| | Dumte Christian Pyagbara | 0 | 0 | 0 | 0 | 0 (0) | 0 | 0 | 37 | A |
| | Emil Konradsen Ceide | 0 | 0 | 0 | 0 | 0 (0) | 0 | 0 | 32 | A |
| | Erlend Dahl Reitan | 0 | 0 | 0 | 0 | 0 (0) | 0 | 0 | 90 | D |
| | Even Hovland | 0 | 0 | 0 | 0 | 0 (0) | 0 | 0 | 90 | D |
| | Evgeny Kozlov | 1 | 0 | 0 | 0 | 0 (0) | 0 | 0 | 81 | A |
| | Giorgi Eristavi | 0 | 0 | 0 | 0 | 0 (0) | 0 | 0 | 53 | M |
| | Giorgi Mtchedlishvili Jr. | 0 | 0 | 0 | 0 | 0 (0) | 0 | 0 | 90 | D |
| | Giorgi Rekhviashvili | 0 | 0 | 0 | 0 | 0 (0) | 0 | 0 | 90 | D |
| | Gjermund Åsen | 0 | 0 | 0 | 0 | 0 (0) | 0 | 0 | 18 | M |
| | Gustav Valsvik | 0 | 0 | 0 | 0 | 0 (0) | 0 | 0 | 90 | D |
| | Kaspars Kokins | 0 | 0 | 0 | 0 | 0 (0) | 0 | 0 | 9 | A |
| | Kaspars Svarups | 0 | 0 | 0 | 0 | 0 (0) | 0 | 0 | 75 | A |
| | Kazeem Ojo Aderounmu | 0 | 0 | 0 | 0 | 0 (0) | 0 | 0 | 15 | A |
| | Kristoffer Zachariassen | 1 | 0 | 0 | 0 | 0 (0) | 0 | 0 | 90 | M |
| | Lucas Villela Rezende | 0 | 0 | 0 | 0 | 0 (0) | 0 | 0 | 90 | M |
| | Per Ciljan Skjelbred | 0 | 0 | 0 | 0 | 0 (0) | 0 | 0 | 90 | M |
| | Samuel Adegbenro | 0 | 0 | 0 | 0 | 0 (0) | 0 | 0 | 58 | A |
| | Vegar Eggen Hedenstad | 0 | 0 | 0 | 0 | 0 (0) | 0 | 0 | 90 | D |
| | Player Name | Passes | Key passes | Crosses (acc.) | Duels (won) | Dispossessed | Was fouled | Fouls commited |
| --- | --- | --- | --- | --- | --- | --- | --- | --- |
| | Abdoul-Gafar Mamah | 0 | 0 | 0 (0) | 0 (0) | 0 | 0 | 0 |
| | Anders Ågnes Konradsen | 0 | 0 | 0 (0) | 0 (0) | 0 | 0 | 0 |
| | Andriy Sakhnevich | 0 | 0 | 0 (0) | 0 (0) | 0 | 0 | 0 |
| | André Hansen | 0 | 0 | 0 (0) | 0 (0) | 0 | 0 | 0 |
| | Carlo Holse | 0 | 0 | 0 (0) | 0 (0) | 0 | 0 | 0 |
| | Daniils Ulimbaševs | 0 | 0 | 0 (0) | 0 (0) | 0 | 0 | 0 |
| | Dele Sunday Alampasu | 0 | 0 | 0 (0) | 0 (0) | 0 | 0 | 0 |
| | Dino Islamovic | 0 | 0 | 0 (0) | 0 (0) | 0 | 0 | 0 |
| | Dmitrijs Litvinskis | 0 | 0 | 0 (0) | 0 (0) | 0 | 0 | 0 |
| | Dumte Christian Pyagbara | 0 | 0 | 0 (0) | 0 (0) | 0 | 0 | 0 |
| | Emil Konradsen Ceide | 0 | 0 | 0 (0) | 0 (0) | 0 | 0 | 0 |
| | Erlend Dahl Reitan | 0 | 0 | 0 (0) | 0 (0) | 0 | 0 | 0 |
| | Even Hovland | 0 | 0 | 0 (0) | 0 (0) | 0 | 0 | 0 |
| | Evgeny Kozlov | 0 | 0 | 0 (0) | 0 (0) | 0 | 0 | 0 |
| | Giorgi Eristavi | 0 | 0 | 0 (0) | 0 (0) | 0 | 0 | 0 |
| | Giorgi Mtchedlishvili Jr. | 0 | 0 | 0 (0) | 0 (0) | 0 | 0 | 0 |
| | Giorgi Rekhviashvili | 0 | 0 | 0 (0) | 0 (0) | 0 | 0 | 0 |
| | Gjermund Åsen | 0 | 0 | 0 (0) | 0 (0) | 0 | 0 | 0 |
| | Gustav Valsvik | 0 | 0 | 0 (0) | 0 (0) | 0 | 0 | 0 |
| | Kaspars Kokins | 0 | 0 | 0 (0) | 0 (0) | 0 | 0 | 0 |
| | Kaspars Svarups | 0 | 0 | 0 (0) | 0 (0) | 0 | 0 | 0 |
| | Kazeem Ojo Aderounmu | 0 | 0 | 0 (0) | 0 (0) | 0 | 0 | 0 |
| | Kristoffer Zachariassen | 0 | 0 | 0 (0) | 0 (0) | 0 | 0 | 0 |
| | Lucas Villela Rezende | 0 | 0 | 0 (0) | 0 (0) | 0 | 0 | 0 |
| | Per Ciljan Skjelbred | 0 | 0 | 0 (0) | 0 (0) | 0 | 0 | 0 |
| | Samuel Adegbenro | 0 | 0 | 0 (0) | 0 (0) | 0 | 0 | 0 |
| | Vegar Eggen Hedenstad | 0 | 0 | 0 (0) | 0 (0) | 0 | 0 | 0 |
| | Player Name | Clearances | Blocked shots | Interceptions | Tackles | Dribbles past | Penalty committed | Saves | Saves inside box |
| --- | --- | --- | --- | --- | --- | --- | --- | --- | --- |
| | Abdoul-Gafar Mamah | 0 | 0 | 0 | 0 | 0 | 0 | 0 | 0 |
| | Anders Ågnes Konradsen | 0 | 0 | 0 | 0 | 0 | 0 | 0 | 0 |
| | Andriy Sakhnevich | 0 | 0 | 0 | 0 | 0 | 0 | 0 | 0 |
| | André Hansen | 0 | 0 | 0 | 0 | 0 | 0 | 0 | 0 |
| | Carlo Holse | 0 | 0 | 0 | 0 | 0 | 0 | 0 | 0 |
| | Daniils Ulimbaševs | 0 | 0 | 0 | 0 | 0 | 0 | 0 | 0 |
| | Dele Sunday Alampasu | 0 | 0 | 0 | 0 | 0 | 0 | 0 | 0 |
| | Dino Islamovic | 0 | 0 | 0 | 0 | 0 | 0 | 0 | 0 |
| | Dmitrijs Litvinskis | 0 | 0 | 0 | 0 | 0 | 0 | 0 | 0 |
| | Dumte Christian Pyagbara | 0 | 0 | 0 | 0 | 0 | 0 | 0 | 0 |
| | Emil Konradsen Ceide | 0 | 0 | 0 | 0 | 0 | 0 | 0 | 0 |
| | Erlend Dahl Reitan | 0 | 0 | 0 | 0 | 0 | 0 | 0 | 0 |
| | Even Hovland | 0 | 0 | 0 | 0 | 0 | 0 | 0 | 0 |
| | Evgeny Kozlov | 0 | 0 | 0 | 0 | 0 | 0 | 0 | 0 |
| | Giorgi Eristavi | 0 | 0 | 0 | 0 | 0 | 0 | 0 | 0 |
| | Giorgi Mtchedlishvili Jr. | 0 | 0 | 0 | 0 | 0 | 0 | 0 | 0 |
| | Giorgi Rekhviashvili | 0 | 0 | 0 | 0 | 0 | 0 | 0 | 0 |
| | Gjermund Åsen | 0 | 0 | 0 | 0 | 0 | 0 | 0 | 0 |
| | Gustav Valsvik | 0 | 0 | 0 | 0 | 0 | 0 | 0 | 0 |
| | Kaspars Kokins | 0 | 0 | 0 | 0 | 0 | 0 | 0 | 0 |
| | Kaspars Svarups | 0 | 0 | 0 | 0 | 0 | 0 | 0 | 0 |
| | Kazeem Ojo Aderounmu | 0 | 0 | 0 | 0 | 0 | 0 | 0 | 0 |
| | Kristoffer Zachariassen | 0 | 0 | 0 | 0 | 0 | 0 | 0 | 0 |
| | Lucas Villela Rezende | 0 | 0 | 0 | 0 | 0 | 0 | 0 | 0 |
| | Per Ciljan Skjelbred | 0 | 0 | 0 | 0 | 0 | 0 | 0 | 0 |
| | Samuel Adegbenro | 0 | 0 | 0 | 0 | 0 | 0 | 0 | 0 |
| | Vegar Eggen Hedenstad | 0 | 0 | 0 | 0 | 0 | 0 | 0 | 0 |