Roma - Benevento
Last Update 25 Oct 2020, 19:36
Roma vs Benevento live stream and TV broadcast
18 Oct 2020, 18:45
Roma vs Benevento
Location: Roma
Venue: Stadio Olimpico
Referee: Giovanni Ayroldi
Live streaming
TV Stations
Live comments
Arena Sport (Cro)
Arena Sport (Ser)
beIN Sport (Fra)
beIN Sport (Tur)
Bet.pt
bet365
BetClic.fr
Betclic.pl
Chance
Digi Sport 1 (Hun)
Digi Sport 3 (Rom)
Eleven Sports 1 (Pol)
Eleven Sports 4 (Pol)
Fortuna
Fortuna PL
Fortuna SK
Nova Sports (Hel)
Ruutu
Sky Sport (Ita)
Sky Sport Serie A (Ita)
Sky Sport Uno (Ita)
Sport Italia
Sport TV (Por)
Sport TV (Slo)
STS.pl
Telekom Sport (Rom)
Tipsport
Tipsport SK
TV2 Sport (Den)
TV2 Sport (Nor)
Winlinebet
Thats all. Game finished - Roma 5, Benevento 2.

Thats all. Game finished - Roma 5, Benevento 2.

90'

3'

Second Half ended - Roma 5, Benevento 2.

88'

Gaetano Letizia - Benevento - won a free kick on the left wing.

89'

Goal! Roma 5, Benevento 2. Carles Pérez - Roma - shot with left foot from outside the box to the right corner. Assist - Bryan Cristante.

86'

Substitution - Benevento. Christian Maggio for Daam Foulon.

86'

Missed chance. Riccardo Improta - Benevento - shot with the head from the right side of the six yard box goes high. Assist - Marco Sau with a cross after corner.

88'

Fouled by Carles Pérez - Roma

84'

Missed chance. Roberto Insigne - Benevento - shot with left foot from the right side of the box is high and wide to the left. Assist - Perparim Hetemaj.

85'

Substitution - Roma. Borja Mayoral for Edin Dzeko.

86'

Corner - Benevento. Conceded by Gianluca Mancini.

82'

Substitution - Benevento. Perparim Hetemaj for Pasquale Schiattarella.

82'

Carles Pérez - Roma - won a free kick in defence.

82'

Fouled by Daam Foulon - Benevento

82'

Daam Foulon - Benevento - receive yellow card for a foul.

83'

Missed chance. Henrikh Mkhitaryan - Roma - shot with right foot from the centre of the box goes high. Assist - Bruno Peres following a fast break.

82'

Substitution - Benevento. Marco Sau for Gianluca Lapadula.

80'

Roberto Insigne - Benevento - won a free kick on the right wing.

81'

Offside - Roma. Carles Pérez with a pass, however Henrikh Mkhitaryan is in offside.

78'

Substitution - Roma. Marash Kumbulla for Ibañez.

80'

Fouled by Lorenzo Pellegrini - Roma

75'

Substitution - Benevento. Riccardo Improta for Bryan Dabo.

76'

Fouled by Edin Dzeko - Roma

76'

Luca Caldirola - Benevento - won a free kick in defence.

77'

Goal! Roma 4, Benevento 2. Edin Dzeko - Roma - shot with right foot from the centre of the box to the centre of the goal. Assist - Henrikh Mkhitaryan following a fast break.

78'

Substitution - Roma. Carles Pérez for Pedro.

75'

New attacking attempt. Edin Dzeko - Roma - shot with right foot from few metres is saved by goalkeeper in the centre of the goal. Assist - Ibañez.

75'

Missed chance. Artur Ionita - Benevento - shot with right foot from the centre of the box is close, but missed to the left.

73'

Kamil Glik - Benevento - won a free kick in defence.

73'

Substitution - Roma. Gonzalo Villar for Jordan Veretout.

73'

Substitution - Roma. Bruno Peres for Davide Santon.

74'

Corner - Roma. Conceded by Gaetano Letizia.

75'

Missed chance. Ibañez - Roma - shot with the head from the centre of the box missed to the left. Assist - Lorenzo Pellegrini with a cross after corner.

73'

Fouled by Henrikh Mkhitaryan - Roma

72'

Corner - Benevento. Conceded by Lorenzo Pellegrini.

66'

Penalty conceded by Lorenzo Montipò - Benevento

69'

Goal! Roma 3, Benevento 2. Jordan Veretout - Roma - converts the penalty with a shot with right foot to the left corner.

65'

Gianluca Caprari - Benevento - won a free kick in defence.

65'

Davide Santon - Roma - receive yellow card for a foul.

66'

Penalty Roma. Pedro.

65'

Fouled by Davide Santon - Roma

61'

Hand ball by Gianluca Lapadula - Benevento

64'

Corner - Roma. Conceded by Pasquale Schiattarella.

65'

Missed chance. Edin Dzeko - Roma - shot with the head from the centre of the box goes high. Assist - Lorenzo Pellegrini with a cross after corner.

60'

Shot blocked. Edin Dzeko - Roma - shot with right foot from the right side of the box is blocked. Assist - Bryan Cristante.

61'

New attacking attempt. Gianluca Lapadula - Benevento - shot with left foot from the centre of the box is saved by goalkeeper in the centre of the goal. Assist - Roberto Insigne.

59'

Shot blocked. Gianluca Lapadula - Benevento - shot with left foot from the left side of the box is blocked. Assist - Gianluca Caprari.

59'

Shot blocked. Bryan Dabo - Benevento - shot with left foot from outside the box is blocked. Assist - Artur Ionita.

58'

Offside - Roma. Edin Dzeko with a pass, however Lorenzo Pellegrini is in offside.

57'

Gianluca Caprari - Benevento - won a free kick in defence.

58'

Shot blocked. Edin Dzeko - Roma - shot with right foot from the left side of the box is blocked. Assist - Lorenzo Pellegrini.

55'

Goal! Roma 2, Benevento 2. Gianluca Lapadula - Benevento - shot with left foot from few metres to the right corner .

57'

Fouled by Gianluca Mancini - Roma

53'

Penalty conceded by Jordan Veretout - Roma - after a foul in the penalty area.

53'

Jordan Veretout - Roma - receive yellow card for a foul.

55'

Penalty saved! Gianluca Lapadula - Benevento - fails to capitalise on this great opportunity, shot with left foot saved in the left corner.

51'

Fouled by Pedro - Roma

51'

Fouled by Pedro - Roma

52'

Gianluca Caprari - Benevento - won a free kick in defence.

53'

Penalty Benevento. Artur Ionita draws a foul in the penalty area.

51'

Artur Ionita - Benevento - won a free kick in defence.

48'

Pasquale Schiattarella - Benevento - won a free kick in defence.

49'

Missed chance. Henrikh Mkhitaryan - Roma - shot with left foot from outside the box goes high.

50'

Missed chance. Gianluca Caprari - Benevento - shot with right foot from outside the box is close, but missed. Assist - Roberto Insigne.

48'

Fouled by Lorenzo Pellegrini - Roma

47'

Shot blocked. Leonardo Spinazzola - Roma - shot with right foot from the left side of the box is blocked.

45'

4'

Bryan Dabo - Benevento - won a free kick in defence.

45'

4'

Fouled by Pedro - Roma

45'

5'

First Half ended - Roma 2, Benevento 1.

45'

Second Half starts Roma 2, Benevento 1.

45'

Substitution - Benevento. Roberto Insigne for Iago Falque.

45'

3'

VAR Decision: No Goal Roma 2-1 Benevento.

45'

2'

GOAL OVERTURNED BY VAR: Henrikh Mkhitaryan - Roma - scores but the goal is ruled out after a VAR review.

45'

1'

Pasquale Schiattarella - Benevento - won a free kick in defence.

45'

2'

Offside - Roma. Lorenzo Pellegrini with a pass, however Leonardo Spinazzola is in offside.

45'

1'

Fouled by Lorenzo Pellegrini - Roma

44'

Offside - Roma. Pedro with a pass, however Edin Dzeko is in offside.

41'

Fouled by Bryan Cristante - Roma

44'

Offside - Benevento. Gaetano Letizia with a pass, however Gianluca Lapadula is in offside.

41'

Gianluca Lapadula - Benevento - won a free kick in defence.

41'

Daam Foulon - Benevento - won a free kick on the left wing.

41'

Fouled by Jordan Veretout - Roma

33'

Bryan Dabo - Benevento - won a free kick in attack.

33'

Fouled by Ibañez - Roma

33'

Ibañez - Roma - receive yellow card for a foul.

35'

Goal! Roma 2, Benevento 1. Edin Dzeko - Roma - shot with right foot from the left side of the box to the right corner. Assist - Henrikh Mkhitaryan with a through ball following a fast break.

36'

Shot blocked. Davide Santon - Roma - shot with right foot from outside the box is blocked. Assist - Henrikh Mkhitaryan.

31'

Goal! Roma 1, Benevento 1. Pedro - Roma - shot with left foot from the centre of the box to the right corner. Assist - Lorenzo Pellegrini.

31'

Shot blocked. Lorenzo Pellegrini - Roma - shot with left foot from the centre of the box is blocked. Assist - Leonardo Spinazzola.

29'

Edin Dzeko - Roma - won a free kick on the left wing.

29'

Fouled by Pasquale Schiattarella - Benevento

30'

Offside - Roma. Lorenzo Pellegrini with a pass, however Edin Dzeko is in offside.

29'

Missed chance. Pedro - Roma - shot with left foot from the right side of the box missed to the left. Assist - Edin Dzeko.

28'

Corner - Benevento. Conceded by Davide Santon.

27'

Bryan Dabo - Benevento - won a free kick in attack.

27'

Fouled by Jordan Veretout - Roma

25'

Offside - Roma. Henrikh Mkhitaryan with a pass, however Davide Santon is in offside.

24'

New attacking attempt. Henrikh Mkhitaryan - Roma - shot with the head from the centre of the box is saved in the left corner. Assist - Pedro.

22'

Fouled by Henrikh Mkhitaryan - Roma

22'

Gianluca Caprari - Benevento - won a free kick in defence.

20'

Corner - Benevento. Conceded by Leonardo Spinazzola.

19'

Offside - Benevento. Pasquale Schiattarella with a pass, however Gianluca Lapadula is in offside.

17'

Offside - Benevento. Gaetano Letizia with a pass, however Gianluca Lapadula is in offside.

18'

Corner - Roma. Conceded by Gianluca Caprari.

16'

Davide Santon - Roma - won a free kick in defence.

16'

Fouled by Gianluca Caprari - Benevento

14'

Missed chance. Bryan Cristante - Roma - shot with the head from the centre of the box missed. Assist - Lorenzo Pellegrini with a cross after corner.

14'

Corner - Roma. Conceded by Luca Caldirola.

13'

Corner - Roma. Conceded by Artur Ionita.

12'

Missed chance. Lorenzo Pellegrini - Roma - shot with the head from the centre of the box missed. Assist - Leonardo Spinazzola with a cross.

10'

Offside - Benevento. Pasquale Schiattarella with a pass, however Gianluca Caprari is in offside.

7'

Corner - Roma. Conceded by Daam Foulon.

5'

Goal! Roma 0, Benevento 1. Gianluca Caprari - Benevento - shot with right foot from outside the box to the top right corner. Assist - Daam Foulon.

3'

Missed chance. Lorenzo Pellegrini - Roma - shot with right foot from outside the box is high and wide to the right from a free kick.

First Half starts.

1'

Edin Dzeko - Roma - won a free kick in defence.

1'

Fouled by Luca Caldirola - Benevento

2'

Hand ball by Gaetano Letizia - Benevento
Roma vs Benevento Pre-Match Odds
| | Roma | Draw | Benevento |
| --- | --- | --- | --- |
| Ladbrokes | 1.36 | 5.00 | 7.50 |
| bwin | 1.36 | 5.00 | 7.50 |
| Bet-At-Home | 1.37 | 5.40 | 7.00 |
| 1xbet | 1.34 | 5.52 | 9.78 |
| WilliamHill | 1.35 | 5.00 | 8.50 |
Statistics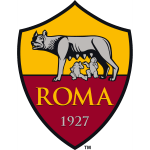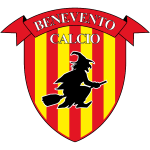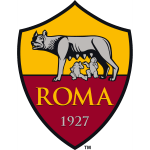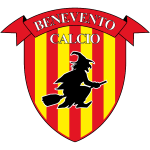 385 (86.71%)
Accurate passes
349 (83.29%)
About Roma vs Benevento
The match will kick off at 18:45 on 18 Oct 2020, at Stadio Olimpico in Roma. The referee for this fixture will be Giovanni Ayroldi and the lineups for both teams will be updated a few hours before the match starts.
In their previous matches, Roma won 2 games (Udinese, Young Boys) and lost 0 while 3 games ended in draws (against Hellas Verona, Juventus, Milan). Roma managed to score 8 goals and conceded 6 goals (8-6).
Benevento won 2 matches of their last five (against Sampdoria, Bologna), lost 3 (with Inter, Napoli, Empoli) and 0 fixtures ended in draws . The team scored 9 goals while conceding 13 (9-13).
The last direct match between Roma and Benevento was played on 18 Oct 20 and was won by Roma with 5-2.
Roma vs Benevento Prediction
According to the odds, Roma is the favourite of this match. A draw in Roma - Benevento stands at 5.00.
All live broadcasting information can be found at the top of the page. SportsPlus.Me provides only official streaming through our partner, bet365. If the match is present in their live streaming schedule you will be able to watch it live online.
This match will be live on TV on the following stations: Arena Sport (Cro), Arena Sport (Ser), beIN Sport (Fra), beIN Sport (Tur). The full list of TV stations can be found at the top of the page. Of course, some matches are not televised but you can still follow them online, if live streaming is available.
Read More...
Players
Common / Attack
Passing / Duels
Defence / Goalkeeper
| | Player Name | Goals | Assists | Shots | Shots on goal | Dribbles (succ.) | Penalty won | Hit woodwork | Minutes played | Position |
| --- | --- | --- | --- | --- | --- | --- | --- | --- | --- | --- |
| | Antonio Mirante | 0 | 0 | 0 | 0 | 0 (0) | 0 | 0 | 90 | G |
| | Artur Ioniţă | 0 | 0 | 1 | 0 | 2 (1) | 0 | 0 | 90 | M |
| | Borja Mayoral Moya | 0 | 0 | 0 | 0 | 0 (0) | 0 | 0 | 5 | A |
| | Bruno da Silva Peres | 0 | 0 | 0 | 0 | 0 (0) | 0 | 0 | 17 | D |
| | Bryan Cristante | 0 | 1 | 1 | 0 | 2 (2) | 0 | 0 | 90 | M |
| | Bryan Dabo | 0 | 0 | 0 | 0 | 2 (2) | 0 | 0 | 75 | M |
| | Carles Pérez Sayol | 1 | 0 | 1 | 1 | 3 (3) | 0 | 0 | 12 | A |
| | Christian Maggio | 0 | 0 | 0 | 0 | 1 (0) | 0 | 0 | 4 | D |
| | Daam Foulon | 0 | 1 | 0 | 0 | 5 (3) | 0 | 0 | 86 | D |
| | Davide Santon | 0 | 0 | 0 | 0 | 0 (0) | 0 | 0 | 73 | D |
| | Edin Džeko | 2 | 0 | 4 | 3 | 2 (0) | 0 | 0 | 85 | A |
| | Gaetano Letizia | 0 | 0 | 0 | 0 | 0 (0) | 0 | 0 | 90 | D |
| | Gianluca Caprari | 1 | 0 | 2 | 1 | 4 (2) | 0 | 0 | 90 | M |
| | Gianluca Lapadula | 1 | 0 | 3 | 3 | 0 (0) | 0 | 0 | 82 | A |
| | Gianluca Mancini | 0 | 0 | 0 | 0 | 0 (0) | 0 | 0 | 90 | D |
| | Gonzalo Villar del Fraile | 0 | 0 | 0 | 0 | 1 (1) | 0 | 0 | 17 | M |
| | Henrikh Mkhitaryan | 0 | 2 | 3 | 1 | 2 (1) | 0 | 0 | 90 | M |
| | Iago Falqué Silva | 0 | 0 | 0 | 0 | 1 (0) | 0 | 0 | 46 | M |
| | Jordan Veretout | 1 | 0 | 1 | 1 | 0 (0) | 1 | 0 | 73 | M |
| | Kamil Glik | 0 | 0 | 0 | 0 | 0 (0) | 0 | 0 | 90 | D |
| | Leonardo Spinazzola | 0 | 0 | 0 | 0 | 5 (2) | 0 | 0 | 90 | D |
| | Lorenzo Montipò | 0 | 0 | 0 | 0 | 0 (0) | 0 | 0 | 90 | G |
| | Lorenzo Pellegrini | 0 | 1 | 2 | 0 | 2 (2) | 0 | 0 | 90 | M |
| | Luca Caldirola | 0 | 0 | 0 | 0 | 0 (0) | 0 | 0 | 90 | D |
| | Marash Kumbulla | 0 | 0 | 0 | 0 | 0 (0) | 0 | 0 | 12 | D |
| | Marco Sau | 0 | 0 | 0 | 0 | 0 (0) | 0 | 0 | 8 | A |
| | Pasquale Schiattarella | 0 | 0 | 0 | 0 | 1 (0) | 0 | 0 | 82 | M |
| | Pedro Eliezer Rodríguez Ledesma | 1 | 0 | 2 | 1 | 3 (1) | 0 | 0 | 78 | M |
| | Perparim Hetemaj | 0 | 0 | 0 | 0 | 0 (0) | 0 | 0 | 8 | M |
| | Riccardo Improta | 0 | 0 | 1 | 0 | 1 (1) | 0 | 0 | 15 | A |
| | Roberto Insigne | 0 | 0 | 1 | 0 | 4 (3) | 0 | 0 | 44 | A |
| | Roger Ibañez da Silva | 0 | 0 | 1 | 0 | 1 (0) | 0 | 0 | 78 | D |
| | Player Name | Passes | Key passes | Crosses (acc.) | Duels (won) | Dispossessed | Was fouled | Fouls commited |
| --- | --- | --- | --- | --- | --- | --- | --- | --- |
| | Antonio Mirante | 20 | 0 | 0 (0) | 0 (0) | 0 | 0 | 0 |
| | Artur Ioniţă | 35 | 1 | 1 (0) | 12 (6) | 0 | 2 | 0 |
| | Borja Mayoral Moya | 2 | 0 | 0 (0) | 2 (0) | 0 | 0 | 0 |
| | Bruno da Silva Peres | 10 | 1 | 0 (0) | 3 (0) | 0 | 0 | 0 |
| | Bryan Cristante | 60 | 2 | 0 (0) | 9 (5) | 0 | 0 | 1 |
| | Bryan Dabo | 33 | 0 | 0 (0) | 15 (11) | 0 | 3 | 0 |
| | Carles Pérez Sayol | 8 | 0 | 0 (0) | 7 (5) | 0 | 1 | 1 |
| | Christian Maggio | 4 | 0 | 0 (0) | 1 (0) | 0 | 0 | 0 |
| | Daam Foulon | 26 | 1 | 0 (0) | 8 (5) | 0 | 1 | 1 |
| | Davide Santon | 27 | 0 | 3 (0) | 6 (3) | 0 | 1 | 1 |
| | Edin Džeko | 19 | 1 | 0 (0) | 10 (5) | 0 | 2 | 1 |
| | Gaetano Letizia | 42 | 0 | 0 (0) | 7 (4) | 0 | 1 | 1 |
| | Gianluca Caprari | 30 | 1 | 3 (0) | 13 (8) | 0 | 4 | 1 |
| | Gianluca Lapadula | 9 | 0 | 0 (0) | 6 (2) | 0 | 1 | 1 |
| | Gianluca Mancini | 52 | 0 | 0 (0) | 5 (3) | 0 | 0 | 1 |
| | Gonzalo Villar del Fraile | 11 | 1 | 0 (0) | 4 (3) | 0 | 0 | 0 |
| | Henrikh Mkhitaryan | 44 | 3 | 3 (0) | 10 (5) | 0 | 0 | 2 |
| | Iago Falqué Silva | 15 | 0 | 3 (0) | 3 (0) | 0 | 0 | 0 |
| | Jordan Veretout | 49 | 0 | 0 (0) | 4 (0) | 0 | 0 | 3 |
| | Kamil Glik | 49 | 0 | 0 (0) | 12 (7) | 0 | 1 | 0 |
| | Leonardo Spinazzola | 37 | 2 | 4 (1) | 9 (4) | 0 | 0 | 0 |
| | Lorenzo Montipò | 30 | 0 | 0 (0) | 0 (0) | 0 | 0 | 1 |
| | Lorenzo Pellegrini | 39 | 5 | 6 (3) | 10 (5) | 0 | 0 | 3 |
| | Luca Caldirola | 58 | 0 | 0 (0) | 7 (2) | 0 | 1 | 1 |
| | Marash Kumbulla | 9 | 0 | 0 (0) | 1 (1) | 0 | 0 | 0 |
| | Marco Sau | 3 | 1 | 1 (1) | 1 (0) | 0 | 0 | 0 |
| | Pasquale Schiattarella | 49 | 0 | 0 (0) | 8 (5) | 0 | 2 | 1 |
| | Pedro Eliezer Rodríguez Ledesma | 15 | 1 | 4 (0) | 14 (4) | 0 | 0 | 3 |
| | Perparim Hetemaj | 9 | 1 | 0 (0) | 1 (0) | 0 | 0 | 0 |
| | Riccardo Improta | 4 | 0 | 0 (0) | 3 (2) | 0 | 0 | 0 |
| | Roberto Insigne | 23 | 2 | 1 (0) | 8 (4) | 0 | 1 | 0 |
| | Roger Ibañez da Silva | 42 | 1 | 0 (0) | 11 (6) | 0 | 0 | 1 |
| | Player Name | Clearances | Blocked shots | Interceptions | Tackles | Dribbles past | Penalty committed | Saves | Saves inside box |
| --- | --- | --- | --- | --- | --- | --- | --- | --- | --- |
| | Antonio Mirante | 0 | 0 | 0 | 0 | 0 | 0 | 2 | 2 |
| | Artur Ioniţă | 0 | 0 | 0 | 2 | 0 | 0 | 0 | 0 |
| | Borja Mayoral Moya | 0 | 0 | 0 | 0 | 0 | 0 | 0 | 0 |
| | Bruno da Silva Peres | 0 | 0 | 1 | 0 | 0 | 0 | 0 | 0 |
| | Bryan Cristante | 0 | 0 | 2 | 1 | 0 | 0 | 0 | 0 |
| | Bryan Dabo | 0 | 0 | 2 | 2 | 0 | 0 | 0 | 0 |
| | Carles Pérez Sayol | 0 | 0 | 0 | 1 | 0 | 0 | 0 | 0 |
| | Christian Maggio | 0 | 0 | 0 | 0 | 0 | 0 | 0 | 0 |
| | Daam Foulon | 0 | 0 | 3 | 1 | 0 | 0 | 0 | 0 |
| | Davide Santon | 0 | 0 | 2 | 2 | 0 | 0 | 0 | 0 |
| | Edin Džeko | 0 | 0 | 0 | 2 | 0 | 0 | 0 | 0 |
| | Gaetano Letizia | 0 | 0 | 2 | 2 | 0 | 0 | 0 | 0 |
| | Gianluca Caprari | 0 | 0 | 3 | 2 | 0 | 0 | 0 | 0 |
| | Gianluca Lapadula | 0 | 0 | 0 | 0 | 0 | 0 | 0 | 0 |
| | Gianluca Mancini | 0 | 1 | 5 | 1 | 0 | 0 | 0 | 0 |
| | Gonzalo Villar del Fraile | 0 | 0 | 0 | 1 | 0 | 0 | 0 | 0 |
| | Henrikh Mkhitaryan | 0 | 0 | 0 | 4 | 0 | 0 | 0 | 0 |
| | Iago Falqué Silva | 0 | 0 | 0 | 0 | 0 | 0 | 0 | 0 |
| | Jordan Veretout | 0 | 0 | 0 | 0 | 0 | 1 | 0 | 0 |
| | Kamil Glik | 0 | 0 | 2 | 3 | 0 | 0 | 0 | 0 |
| | Leonardo Spinazzola | 0 | 0 | 2 | 0 | 0 | 0 | 0 | 0 |
| | Lorenzo Montipò | 0 | 0 | 0 | 0 | 0 | 1 | 2 | 2 |
| | Lorenzo Pellegrini | 0 | 0 | 1 | 2 | 0 | 0 | 0 | 0 |
| | Luca Caldirola | 0 | 0 | 0 | 1 | 0 | 0 | 0 | 0 |
| | Marash Kumbulla | 0 | 0 | 0 | 1 | 0 | 0 | 0 | 0 |
| | Marco Sau | 0 | 0 | 0 | 0 | 0 | 0 | 0 | 0 |
| | Pasquale Schiattarella | 0 | 0 | 1 | 2 | 0 | 0 | 0 | 0 |
| | Pedro Eliezer Rodríguez Ledesma | 0 | 0 | 0 | 3 | 0 | 0 | 0 | 0 |
| | Perparim Hetemaj | 0 | 0 | 0 | 0 | 0 | 0 | 0 | 0 |
| | Riccardo Improta | 0 | 0 | 0 | 0 | 0 | 0 | 0 | 0 |
| | Roberto Insigne | 0 | 0 | 0 | 0 | 0 | 0 | 0 | 0 |
| | Roger Ibañez da Silva | 0 | 1 | 0 | 2 | 0 | 0 | 0 | 0 |