Lille - Rennes
Last Update 20 Oct 2020, 18:07
Lille vs Rennes live stream and TV broadcast
22 Aug 2020, 19:00
Lille vs Rennes
Location: Villeneuve d'Ascq
Venue: Stade Pierre-Mauroy
Referee: Clément Turpin
Live streaming
TV Stations
Live comments
Arena Sport (Cro)
Arena Sport (Ser)
beIN Sport (Tur)
Bet.pt
bet365
BetClic.fr
BT Sport ESPN
C+ France
Chance
DAZN Deutsch
DAZN Italia
Digi Sport 1 (Hun)
Digi Sport 3 (Rom)
Eleven Sports (Por)
Fortuna
Fortuna PL
Fortuna SK
Look Sport
Nordicbet
Nova Sport 2 (Cze)
Nova Sports (Hel)
Sport TV (Slo)
STS.pl
Telefoot
Tipsport
Tipsport SK
Viaplay (Den)
Viaplay (Fin)
Viaplay (Nor)
Viaplay (Swe)
Viasat Fotbool (Swe)
Viasat Jalkapallo
Winlinebet
Wplay
Data will be available at kick off time or sooner
Lille vs Rennes Pre-Match Odds
| | Lille | Draw | Rennes |
| --- | --- | --- | --- |
| Ladbrokes | 1.87 | 3.30 | 4.50 |
| bwin | 1.80 | 3.40 | 4.50 |
| Bet-At-Home | 1.88 | 3.35 | 4.40 |
| WilliamHill | 1.91 | 3.40 | 4.20 |
| 1xbet | 1.87 | 3.54 | 4.65 |
Statistics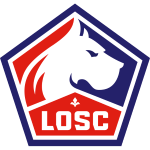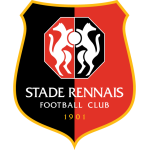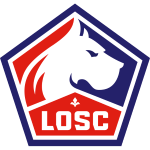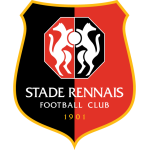 421 (84.03%)
Accurate passes
407 (84.79%)
About Lille vs Rennes
The match will kick off at 19:00 on 22 Aug 2020, at Stade Pierre-Mauroy in Villeneuve d'Ascq. The referee for this fixture will be Clément Turpin and the lineups for both teams will be updated a few hours before the match starts.
In their previous matches, Lille won 4 games (Metz, Nantes, Strasbourg, Lens) and lost 0 while 1 games ended in draws (against Olympique Marseille). Lille managed to score 11 goals and conceded 1 goals (11-1).
Rennes won 3 matches of their last five (against Nîmes, Monaco, Saint-Étienne), lost 0 and 2 fixtures ended in draws (against Reims, Dijon). The team scored 12 goals while conceding 6 (12-6).
The last direct match between Lille and Rennes was played on 22 Aug 20 and ended in a draw (1-1).
Lille vs Rennes Prediction
According to the odds, Lille is the favourite of this match. A draw in Lille - Rennes stands at 3.30.
All live broadcasting information can be found at the top of the page. SportsPlus.Me provides only official streaming through our partner, bet365. If the match is present in their live streaming schedule you will be able to watch it live online.
This match will be live on TV on the following stations: Arena Sport (Cro), Arena Sport (Ser), beIN Sport (Tur), Bet.pt. The full list of TV stations can be found at the top of the page. Of course, some matches are not televised but you can still follow them online, if live streaming is available.
Read More...
Players
Common / Attack
Passing / Duels
Defence / Goalkeeper
| | Player Name | Goals | Assists | Shots | Shots on goal | Dribbles (succ.) | Penalty won | Hit woodwork | Minutes played | Position |
| --- | --- | --- | --- | --- | --- | --- | --- | --- | --- | --- |
| | Benjamin André | 0 | 0 | 0 | 0 | 0 (0) | 0 | 0 | 90 | M |
| | Benjamin Bourigeaud | 0 | 0 | 0 | 0 | 0 (0) | 0 | 0 | 64 | M |
| | Boubakary Soumaré | 0 | 0 | 0 | 0 | 1 (1) | 0 | 0 | 8 | M |
| | Brandon Soppy | 0 | 0 | 1 | 0 | 3 (1) | 0 | 0 | 48 | D |
| | Burak Yılmaz | 0 | 0 | 0 | 0 | 0 (0) | 0 | 0 | 26 | A |
| | Christ-Emmanuel Faitout Maouassa | 0 | 0 | 3 | 0 | 5 (2) | 0 | 0 | 90 | D |
| | Damien Da Silva | 1 | 0 | 1 | 1 | 0 (0) | 0 | 0 | 90 | D |
| | Domagoj Bradarić | 0 | 0 | 0 | 0 | 0 (0) | 0 | 0 | 44 | D |
| | Edouard Mendy | 0 | 0 | 0 | 0 | 0 (0) | 0 | 0 | 90 | G |
| | Eduardo Camavinga | 0 | 1 | 3 | 0 | 3 (3) | 0 | 0 | 26 | M |
| | Flavien Tait | 0 | 0 | 1 | 0 | 2 (1) | 0 | 0 | 26 | M |
| | Jonas Martin | 0 | 0 | 0 | 0 | 0 (0) | 0 | 0 | 42 | M |
| | Jonathan Bamba | 1 | 0 | 1 | 1 | 3 (1) | 0 | 0 | 90 | M |
| | Jonathan David | 0 | 0 | 0 | 0 | 0 (0) | 0 | 0 | 64 | A |
| | José Miguel da Rocha Fonte | 0 | 0 | 0 | 0 | 0 (0) | 0 | 0 | 90 | D |
| | Luiz de Araujo Guimarães Neto | 0 | 0 | 1 | 0 | 0 (0) | 0 | 0 | 8 | A |
| | M'Baye Babacar Niang | 0 | 0 | 1 | 0 | 0 (0) | 0 | 0 | 64 | A |
| | Martin Terrier | 0 | 0 | 1 | 0 | 4 (2) | 0 | 1 | 90 | A |
| | Mehmet Zeki Çelik | 0 | 0 | 0 | 0 | 1 (0) | 0 | 0 | 90 | D |
| | Miguel Ângelo da Silva Rocha | 0 | 1 | 0 | 0 | 0 (0) | 0 | 0 | 46 | M |
| | Mike Maignan | 0 | 0 | 0 | 0 | 0 (0) | 0 | 0 | 90 | G |
| | Naif Aguerd | 0 | 0 | 0 | 0 | 0 (0) | 0 | 0 | 90 | D |
| | Nanitamo Jonathan Ikoné | 0 | 0 | 1 | 0 | 1 (0) | 0 | 0 | 82 | A |
| | Raphael Dias Belloli | 0 | 0 | 2 | 1 | 4 (2) | 0 | 0 | 64 | A |
| | Reinildo Isnard Mandava | 0 | 0 | 0 | 0 | 0 (0) | 0 | 0 | 43 | D |
| | Renato Júnior Luz Sanches | 0 | 0 | 2 | 0 | 2 (1) | 0 | 0 | 82 | M |
| | Romain Del Castillo | 0 | 0 | 2 | 0 | 0 (0) | 0 | 0 | 26 | M |
| | Sacha Boey | 0 | 0 | 0 | 0 | 0 (0) | 0 | 0 | 35 | D |
| | Steven N'Kemboanza Mike Christopher Nzonzi | 0 | 0 | 1 | 0 | 0 (0) | 0 | 0 | 90 | M |
| | Sven Botman | 0 | 0 | 0 | 0 | 0 (0) | 0 | 0 | 90 | D |
| | Player Name | Passes | Key passes | Crosses (acc.) | Duels (won) | Dispossessed | Was fouled | Fouls commited |
| --- | --- | --- | --- | --- | --- | --- | --- | --- |
| | Benjamin André | 51 | 2 | 1 (1) | 17 (12) | 0 | 2 | 1 |
| | Benjamin Bourigeaud | 35 | 2 | 5 (1) | 5 (2) | 0 | 0 | 1 |
| | Boubakary Soumaré | 6 | 0 | 0 (0) | 1 (1) | 0 | 0 | 0 |
| | Brandon Soppy | 32 | 0 | 0 (0) | 9 (7) | 0 | 1 | 0 |
| | Burak Yılmaz | 3 | 0 | 0 (0) | 5 (0) | 0 | 0 | 1 |
| | Christ-Emmanuel Faitout Maouassa | 48 | 1 | 4 (1) | 13 (7) | 0 | 1 | 1 |
| | Damien Da Silva | 69 | 0 | 0 (0) | 3 (3) | 0 | 1 | 0 |
| | Domagoj Bradarić | 25 | 0 | 4 (0) | 6 (0) | 0 | 0 | 0 |
| | Edouard Mendy | 27 | 1 | 0 (0) | 0 (0) | 0 | 0 | 0 |
| | Eduardo Camavinga | 32 | 1 | 0 (0) | 6 (6) | 0 | 1 | 0 |
| | Flavien Tait | 21 | 0 | 0 (0) | 5 (1) | 0 | 0 | 1 |
| | Jonas Martin | 15 | 1 | 0 (0) | 1 (0) | 0 | 0 | 1 |
| | Jonathan Bamba | 53 | 1 | 0 (0) | 11 (6) | 0 | 2 | 0 |
| | Jonathan David | 10 | 0 | 0 (0) | 4 (2) | 0 | 1 | 1 |
| | José Miguel da Rocha Fonte | 74 | 0 | 0 (0) | 4 (3) | 0 | 1 | 0 |
| | Luiz de Araujo Guimarães Neto | 3 | 0 | 0 (0) | 3 (2) | 0 | 0 | 0 |
| | M'Baye Babacar Niang | 11 | 0 | 1 (0) | 7 (2) | 0 | 0 | 4 |
| | Martin Terrier | 11 | 0 | 0 (0) | 12 (5) | 0 | 2 | 3 |
| | Mehmet Zeki Çelik | 52 | 1 | 0 (0) | 13 (6) | 0 | 3 | 3 |
| | Miguel Ângelo da Silva Rocha | 31 | 1 | 0 (0) | 4 (3) | 0 | 1 | 0 |
| | Mike Maignan | 28 | 0 | 0 (0) | 0 (0) | 0 | 0 | 0 |
| | Naif Aguerd | 67 | 1 | 0 (0) | 9 (4) | 0 | 1 | 0 |
| | Nanitamo Jonathan Ikoné | 15 | 0 | 0 (0) | 6 (3) | 0 | 1 | 0 |
| | Raphael Dias Belloli | 14 | 0 | 1 (0) | 11 (7) | 0 | 4 | 1 |
| | Reinildo Isnard Mandava | 28 | 0 | 1 (0) | 4 (2) | 0 | 2 | 2 |
| | Renato Júnior Luz Sanches | 48 | 0 | 7 (0) | 11 (5) | 0 | 2 | 2 |
| | Romain Del Castillo | 11 | 3 | 3 (2) | 3 (2) | 0 | 0 | 0 |
| | Sacha Boey | 12 | 0 | 0 (0) | 3 (1) | 0 | 0 | 2 |
| | Steven N'Kemboanza Mike Christopher Nzonzi | 75 | 0 | 0 (0) | 8 (3) | 0 | 1 | 2 |
| | Sven Botman | 70 | 0 | 0 (0) | 3 (0) | 0 | 0 | 0 |
| | Player Name | Clearances | Blocked shots | Interceptions | Tackles | Dribbles past | Penalty committed | Saves | Saves inside box |
| --- | --- | --- | --- | --- | --- | --- | --- | --- | --- |
| | Benjamin André | 0 | 1 | 2 | 3 | 0 | 0 | 0 | 0 |
| | Benjamin Bourigeaud | 0 | 0 | 1 | 1 | 0 | 0 | 0 | 0 |
| | Boubakary Soumaré | 0 | 0 | 0 | 0 | 0 | 0 | 0 | 0 |
| | Brandon Soppy | 0 | 0 | 0 | 4 | 0 | 0 | 0 | 0 |
| | Burak Yılmaz | 0 | 0 | 0 | 0 | 0 | 0 | 0 | 0 |
| | Christ-Emmanuel Faitout Maouassa | 0 | 0 | 4 | 2 | 0 | 0 | 0 | 0 |
| | Damien Da Silva | 0 | 0 | 0 | 0 | 0 | 0 | 0 | 0 |
| | Domagoj Bradarić | 0 | 0 | 0 | 0 | 0 | 0 | 0 | 0 |
| | Edouard Mendy | 0 | 0 | 0 | 0 | 0 | 0 | 0 | 0 |
| | Eduardo Camavinga | 0 | 0 | 1 | 1 | 0 | 0 | 0 | 0 |
| | Flavien Tait | 0 | 0 | 0 | 0 | 0 | 0 | 0 | 0 |
| | Jonas Martin | 0 | 0 | 1 | 0 | 0 | 0 | 0 | 0 |
| | Jonathan Bamba | 0 | 0 | 0 | 3 | 0 | 0 | 0 | 0 |
| | Jonathan David | 0 | 0 | 0 | 1 | 0 | 0 | 0 | 0 |
| | José Miguel da Rocha Fonte | 0 | 2 | 0 | 2 | 0 | 0 | 0 | 0 |
| | Luiz de Araujo Guimarães Neto | 0 | 0 | 0 | 1 | 0 | 0 | 0 | 0 |
| | M'Baye Babacar Niang | 0 | 0 | 0 | 1 | 0 | 0 | 0 | 0 |
| | Martin Terrier | 0 | 0 | 0 | 1 | 0 | 0 | 0 | 0 |
| | Mehmet Zeki Çelik | 0 | 0 | 2 | 2 | 0 | 0 | 0 | 0 |
| | Miguel Ângelo da Silva Rocha | 0 | 0 | 0 | 2 | 0 | 0 | 0 | 0 |
| | Mike Maignan | 0 | 0 | 0 | 0 | 0 | 0 | 1 | 1 |
| | Naif Aguerd | 0 | 0 | 1 | 0 | 0 | 0 | 0 | 0 |
| | Nanitamo Jonathan Ikoné | 0 | 0 | 0 | 1 | 0 | 0 | 0 | 0 |
| | Raphael Dias Belloli | 0 | 0 | 2 | 1 | 0 | 0 | 0 | 0 |
| | Reinildo Isnard Mandava | 0 | 0 | 0 | 0 | 0 | 0 | 0 | 0 |
| | Renato Júnior Luz Sanches | 0 | 0 | 0 | 1 | 0 | 0 | 0 | 0 |
| | Romain Del Castillo | 0 | 0 | 0 | 0 | 0 | 0 | 0 | 0 |
| | Sacha Boey | 0 | 0 | 1 | 1 | 0 | 0 | 0 | 0 |
| | Steven N'Kemboanza Mike Christopher Nzonzi | 0 | 0 | 0 | 1 | 0 | 0 | 0 | 0 |
| | Sven Botman | 0 | 2 | 5 | 0 | 0 | 0 | 0 | 0 |