Nathan Trott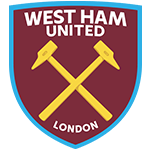 West Ham United
Nathan Trott plays for England national team. Nathan Trott usual tactical position is Goalkeeper. He wears shirt no 34 at West Ham United. Nathan Trott is 22 years old with a height of 184 cm. For Nathan Trott, the most probable upcoming fixture is Liverpool - West Ham United, which you can follow live on SportsPlus.Me.
Nathan Trott Titles:
During his entire football career, Nathan Trott has won the Euro U19.
N. Trott Statistics
Appearances

0

Substitute in

0

Substitute out

0

Goals

0

Assists

0

Yellow cards

0

Red cards

0