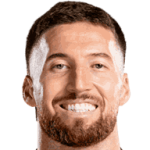 Matt Doherty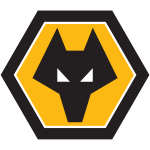 Wolverhampton Wanderers
Nationality:
Republic of Ireland
Matt Doherty plays for Republic of Ireland national team. Matt Doherty usual tactical position is Defender. He wears shirt no 2 at Wolverhampton Wanderers. Matt Doherty is 28 years old with a height of 183 cm. For Matt Doherty, the most probable upcoming fixture is Sheffield United - Wolverhampton Wanderers, which you can follow live on SportsPlus.Me.
Matt Doherty Titles:
During his entire football career, Matt Doherty has won the Championship (season 2017/2018), League One (season 2013/2014), Premier League Asia Trophy and also got second place (or played the final) of Scottish Cup.
M. Doherty Statistics
Appearances

0

Substitute in

0

Substitute out

0

Goals

0

Assists

0

Yellow cards

0

Red cards

0
Sidelined
| Reason | From | To | Team |
| --- | --- | --- | --- |
| Suspended | 06 Dec 2014 | 26 Dec 2014 | N/A |
| Knock | 19 Aug 2018 | 24 Aug 2018 | Wolverhampton Wanderers |
| Facial Injury | 11 Nov 2018 | 23 Nov 2018 | Wolverhampton Wanderers |
| Knock | 17 Feb 2019 | 21 Feb 2019 | Wolverhampton Wanderers |
| Illness | 21 Aug 2019 | 24 Aug 2019 | Wolverhampton Wanderers |
| Knee Injury | 26 Aug 2019 | 13 Sep 2019 | Wolverhampton Wanderers |