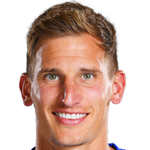 Marc Albrighton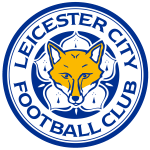 Leicester City
Marc Albrighton plays for England national team. Marc Albrighton usual tactical position is Midfielder. He wears shirt no 11 at Leicester City. Marc Albrighton is 31 years old with a height of 175 cm. For Marc Albrighton, the most probable upcoming fixture is Arsenal - Leicester City, which you can follow live on SportsPlus.Me.
Marc Albrighton Titles:
During his entire football career, Marc Albrighton has won the Premier League (season 2015/2016) and also got second place (or played the final) of Community Shield, Carabao Cup, Premier League Asia Trophy.
M. Albrighton Statistics
Appearances

0

Substitute in

0

Substitute out

0

Goals

0

Assists

0

Yellow cards

0

Red cards

0
Sidelined
| Reason | From | To | Team |
| --- | --- | --- | --- |
| Appendicitis | 17 Nov 2010 | 03 Dec 2010 | N/A |
| Thigh Muscle Strain | 24 Jan 2012 | 10 Feb 2012 | N/A |
| Metatarsal Fracture | 01 Aug 2012 | 24 Sep 2012 | N/A |
| Ankle/Foot Injury | 05 Jan 2013 | 16 Aug 2013 | N/A |
| Unknown | 23 Oct 2013 | 28 Oct 2013 | N/A |
| Groin Strain | 04 May 2014 | 31 May 2014 | N/A |
| Groin Strain | 12 Aug 2014 | 23 Aug 2014 | N/A |
| Illness | 01 Apr 2017 | 04 Apr 2017 | N/A |
| Suspended | 29 Apr 2018 | 06 May 2018 | Leicester City |
| Suspended | 08 May 2018 | 14 May 2018 | Leicester City |
| Hamstring | 31 Jan 2019 | 11 Apr 2019 | Leicester City |