Dinamo Minsk - Piast Gliwice
Last Update 20 Oct 2020, 20:56
Dinamo Minsk vs Piast Gliwice live stream and TV broadcast
27 Aug 2020, 15:00
Dinamo Minsk vs Piast Gliwice
Location: Minsk
Venue: Stadyen Dynama
Referee: Lazar Lukić
Live streaming
TV Stations
Live comments
bet365
BetClic.fr
Chance
Fortuna
Fortuna SK
Nordicbet
Sport 1 (Cze)
Sport 1 (Hun)
SportKlub (BiH)
SportKlub (Cro)
SportKlub (Mac)
SportKlub (Mon)
SportKlub (Ser)
SportKlub (Slo)
Tipsport
Tipsport SK
TVP Sport
Winlinebet
Wplay
Data will be available at kick off time or sooner
Dinamo Minsk vs Piast Gliwice Pre-Match Odds
| | Dinamo Minsk | Draw | Piast Gliwice |
| --- | --- | --- | --- |
| 1xbet | 2.98 | 3.08 | 2.70 |
| WilliamHill | 2.70 | 2.90 | 2.60 |
| bwin | 2.70 | 3.00 | 2.50 |
| Bet-At-Home | 2.75 | 2.80 | 2.55 |
| Ladbrokes | 2.80 | 3.00 | 2.75 |
Statistics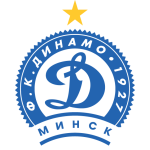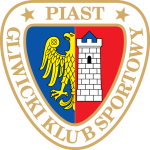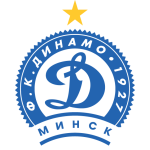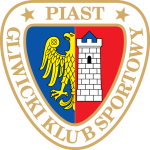 About Dinamo Minsk vs Piast Gliwice
The match will kick off at 15:00 on 27 Aug 2020, at Stadyen Dynama in Minsk. The referee for this fixture will be Lazar Lukić and the lineups for both teams will be updated a few hours before the match starts.
In their previous matches, Dinamo Minsk won 3 games (Vitebsk, Smolevichy-STI, Shakhtyor) and lost 2 (with Dinamo Brest, Isloch) while 0 games ended in draws . Dinamo Minsk managed to score 7 goals and conceded 7 goals (7-7).
Piast Gliwice won 0 matches of their last five , lost 5 (with Jagiellonia Białystok, København, Stal Mielec, Lech Poznań, Cracovia Kraków) and 0 fixtures ended in draws . The team scored 3 goals while conceding 12 (3-12).
The last direct match between Dinamo Minsk and Piast Gliwice was played on 27 Aug 20 and was won by Piast Gliwice with 0-2.
Dinamo Minsk vs Piast Gliwice Prediction
It is really hard to predict the winner of this game based on odds. A win for Dinamo Minsk stands at 2.98, while a Piast Gliwice win is valued at 2.70. The odds for a draw in this match are 3.08.
All live broadcasting information can be found at the top of the page. SportsPlus.Me provides only official streaming through our partner, bet365. If the match is present in their live streaming schedule you will be able to watch it live online.
This match will be live on TV on the following stations: bet365, BetClic.fr, Chance, Fortuna. The full list of TV stations can be found at the top of the page. Of course, some matches are not televised but you can still follow them online, if live streaming is available.
Read More...
Players
Common / Attack
Passing / Duels
Defence / Goalkeeper
| | Player Name | Goals | Assists | Shots | Shots on goal | Dribbles (succ.) | Penalty won | Hit woodwork | Minutes played | Position |
| --- | --- | --- | --- | --- | --- | --- | --- | --- | --- | --- |
| | Artem Sukhotskiy | 0 | 0 | 0 | 0 | 0 (0) | 0 | 0 | 90 | D |
| | Dominik Dinga | 0 | 0 | 0 | 0 | 0 (0) | 0 | 0 | 90 | D |
| | Dominik Steczyk | 0 | 0 | 0 | 0 | 0 (0) | 0 | 0 | 18 | A |
| | Edgar Olekhnovich | 0 | 0 | 0 | 0 | 0 (0) | 0 | 0 | 73 | M |
| | Evgeny Pomazan | 0 | 0 | 0 | 0 | 0 (0) | 0 | 0 | 90 | G |
| | František Plach | 0 | 0 | 0 | 0 | 0 (0) | 0 | 0 | 90 | G |
| | Gerard Badía Cortés | 0 | 0 | 0 | 0 | 0 (0) | 0 | 0 | 72 | M |
| | Igor Shitov | 0 | 0 | 0 | 0 | 0 (0) | 0 | 0 | 90 | D |
| | Ivan Bakhar | 0 | 0 | 0 | 0 | 0 (0) | 0 | 0 | 90 | M |
| | Jakub Czerwiński | 0 | 0 | 0 | 0 | 0 (0) | 0 | 0 | 90 | D |
| | Jakub Świerczok | 1 | 0 | 0 | 0 | 0 (0) | 0 | 0 | 90 | A |
| | Kirill Vergeychik | 0 | 0 | 0 | 0 | 0 (0) | 0 | 0 | 17 | A |
| | Kristopher Vida | 0 | 0 | 0 | 0 | 0 (0) | 0 | 0 | 82 | M |
| | Martin Konczkowski | 0 | 0 | 0 | 0 | 0 (0) | 0 | 0 | 90 | D |
| | Michał Żyro | 0 | 1 | 0 | 0 | 0 (0) | 0 | 0 | 35 | A |
| | Miha Goropevšek | 0 | 0 | 0 | 0 | 0 (0) | 0 | 0 | 90 | D |
| | Mikhail Kozlov | 0 | 0 | 0 | 0 | 0 (0) | 0 | 0 | 31 | D |
| | Mikkel Kirkeskov | 0 | 0 | 0 | 0 | 0 (0) | 0 | 0 | 90 | D |
| | Patryk Lipski | 1 | 0 | 0 | 0 | 0 (0) | 0 | 0 | 90 | M |
| | Patryk Sokołowski | 0 | 0 | 0 | 0 | 0 (0) | 0 | 0 | 90 | M |
| | Piotr Parzyszek | 0 | 0 | 0 | 0 | 0 (0) | 0 | 0 | 55 | A |
| | Sebastian Milewski | 0 | 0 | 0 | 0 | 0 (0) | 0 | 0 | 8 | M |
| | Siarhei Matveichyk | 0 | 0 | 0 | 0 | 0 (0) | 0 | 0 | 90 | D |
| | Silas Araujo da Silva | 0 | 0 | 0 | 0 | 0 (0) | 0 | 0 | 59 | M |
| | Tomáš Huk | 0 | 0 | 0 | 0 | 0 (0) | 0 | 0 | 90 | D |
| | Vladimir Khvashchinskiy | 0 | 0 | 0 | 0 | 0 (0) | 0 | 0 | 11 | A |
| | Vladislav Klimovich | 0 | 0 | 0 | 0 | 0 (0) | 0 | 0 | 90 | A |
| | Yevgeny Schikavko | 0 | 0 | 0 | 0 | 0 (0) | 0 | 0 | 79 | M |
| | Player Name | Passes | Key passes | Crosses (acc.) | Duels (won) | Dispossessed | Was fouled | Fouls commited |
| --- | --- | --- | --- | --- | --- | --- | --- | --- |
| | Artem Sukhotskiy | 0 | 0 | 0 (0) | 0 (0) | 0 | 0 | 0 |
| | Dominik Dinga | 0 | 0 | 0 (0) | 0 (0) | 0 | 0 | 0 |
| | Dominik Steczyk | 0 | 0 | 0 (0) | 0 (0) | 0 | 0 | 0 |
| | Edgar Olekhnovich | 0 | 0 | 0 (0) | 0 (0) | 0 | 0 | 0 |
| | Evgeny Pomazan | 0 | 0 | 0 (0) | 0 (0) | 0 | 0 | 0 |
| | František Plach | 0 | 0 | 0 (0) | 0 (0) | 0 | 0 | 0 |
| | Gerard Badía Cortés | 0 | 0 | 0 (0) | 0 (0) | 0 | 0 | 0 |
| | Igor Shitov | 0 | 0 | 0 (0) | 0 (0) | 0 | 0 | 0 |
| | Ivan Bakhar | 0 | 0 | 0 (0) | 0 (0) | 0 | 0 | 0 |
| | Jakub Czerwiński | 0 | 0 | 0 (0) | 0 (0) | 0 | 0 | 0 |
| | Jakub Świerczok | 0 | 0 | 0 (0) | 0 (0) | 0 | 0 | 0 |
| | Kirill Vergeychik | 0 | 0 | 0 (0) | 0 (0) | 0 | 0 | 0 |
| | Kristopher Vida | 0 | 0 | 0 (0) | 0 (0) | 0 | 0 | 0 |
| | Martin Konczkowski | 0 | 0 | 0 (0) | 0 (0) | 0 | 0 | 0 |
| | Michał Żyro | 0 | 0 | 0 (0) | 0 (0) | 0 | 0 | 0 |
| | Miha Goropevšek | 0 | 0 | 0 (0) | 0 (0) | 0 | 0 | 0 |
| | Mikhail Kozlov | 0 | 0 | 0 (0) | 0 (0) | 0 | 0 | 0 |
| | Mikkel Kirkeskov | 0 | 0 | 0 (0) | 0 (0) | 0 | 0 | 0 |
| | Patryk Lipski | 0 | 0 | 0 (0) | 0 (0) | 0 | 0 | 0 |
| | Patryk Sokołowski | 0 | 0 | 0 (0) | 0 (0) | 0 | 0 | 0 |
| | Piotr Parzyszek | 0 | 0 | 0 (0) | 0 (0) | 0 | 0 | 0 |
| | Sebastian Milewski | 0 | 0 | 0 (0) | 0 (0) | 0 | 0 | 0 |
| | Siarhei Matveichyk | 0 | 0 | 0 (0) | 0 (0) | 0 | 0 | 0 |
| | Silas Araujo da Silva | 0 | 0 | 0 (0) | 0 (0) | 0 | 0 | 0 |
| | Tomáš Huk | 0 | 0 | 0 (0) | 0 (0) | 0 | 0 | 0 |
| | Vladimir Khvashchinskiy | 0 | 0 | 0 (0) | 0 (0) | 0 | 0 | 0 |
| | Vladislav Klimovich | 0 | 0 | 0 (0) | 0 (0) | 0 | 0 | 0 |
| | Yevgeny Schikavko | 0 | 0 | 0 (0) | 0 (0) | 0 | 0 | 0 |
| | Player Name | Clearances | Blocked shots | Interceptions | Tackles | Dribbles past | Penalty committed | Saves | Saves inside box |
| --- | --- | --- | --- | --- | --- | --- | --- | --- | --- |
| | Artem Sukhotskiy | 0 | 0 | 0 | 0 | 0 | 0 | 0 | 0 |
| | Dominik Dinga | 0 | 0 | 0 | 0 | 0 | 0 | 0 | 0 |
| | Dominik Steczyk | 0 | 0 | 0 | 0 | 0 | 0 | 0 | 0 |
| | Edgar Olekhnovich | 0 | 0 | 0 | 0 | 0 | 0 | 0 | 0 |
| | Evgeny Pomazan | 0 | 0 | 0 | 0 | 0 | 0 | 0 | 0 |
| | František Plach | 0 | 0 | 0 | 0 | 0 | 0 | 0 | 0 |
| | Gerard Badía Cortés | 0 | 0 | 0 | 0 | 0 | 0 | 0 | 0 |
| | Igor Shitov | 0 | 0 | 0 | 0 | 0 | 0 | 0 | 0 |
| | Ivan Bakhar | 0 | 0 | 0 | 0 | 0 | 0 | 0 | 0 |
| | Jakub Czerwiński | 0 | 0 | 0 | 0 | 0 | 0 | 0 | 0 |
| | Jakub Świerczok | 0 | 0 | 0 | 0 | 0 | 0 | 0 | 0 |
| | Kirill Vergeychik | 0 | 0 | 0 | 0 | 0 | 0 | 0 | 0 |
| | Kristopher Vida | 0 | 0 | 0 | 0 | 0 | 0 | 0 | 0 |
| | Martin Konczkowski | 0 | 0 | 0 | 0 | 0 | 0 | 0 | 0 |
| | Michał Żyro | 0 | 0 | 0 | 0 | 0 | 0 | 0 | 0 |
| | Miha Goropevšek | 0 | 0 | 0 | 0 | 0 | 0 | 0 | 0 |
| | Mikhail Kozlov | 0 | 0 | 0 | 0 | 0 | 0 | 0 | 0 |
| | Mikkel Kirkeskov | 0 | 0 | 0 | 0 | 0 | 0 | 0 | 0 |
| | Patryk Lipski | 0 | 0 | 0 | 0 | 0 | 0 | 0 | 0 |
| | Patryk Sokołowski | 0 | 0 | 0 | 0 | 0 | 0 | 0 | 0 |
| | Piotr Parzyszek | 0 | 0 | 0 | 0 | 0 | 0 | 0 | 0 |
| | Sebastian Milewski | 0 | 0 | 0 | 0 | 0 | 0 | 0 | 0 |
| | Siarhei Matveichyk | 0 | 0 | 0 | 0 | 0 | 0 | 0 | 0 |
| | Silas Araujo da Silva | 0 | 0 | 0 | 0 | 0 | 0 | 0 | 0 |
| | Tomáš Huk | 0 | 0 | 0 | 0 | 0 | 0 | 0 | 0 |
| | Vladimir Khvashchinskiy | 0 | 0 | 0 | 0 | 0 | 0 | 0 | 0 |
| | Vladislav Klimovich | 0 | 0 | 0 | 0 | 0 | 0 | 0 | 0 |
| | Yevgeny Schikavko | 0 | 0 | 0 | 0 | 0 | 0 | 0 | 0 |