PAOK - Krasnodar
Last Update 20 Oct 2020, 11:57
PAOK vs Krasnodar live stream and TV broadcast
30 Sep 2020, 19:00
PAOK vs Krasnodar
Location: Thessaloníki
Venue: Stadio Toumbas
Referee: Daniele Orsato
Live streaming
TV Stations
Live comments
beIN Sport (Tur)
BT Sport ESPN
COSMOTE Sport
DAZN Deutsch
Eleven Sports (Por)
Look Sport
Match TV
O2 TV Fotbal
O2 TV Sport 3
Orange Sport (Svk)
Polsat Sport Premium 3
Spiler2 TV
Telefoot
Telekom Sport (Rom)
TVP Sport
V Sport Premium (Swe)
Viaplay (Den)
Viaplay (Nor)
Viaplay (Swe)
Data will be available at kick off time or sooner
PAOK vs Krasnodar Pre-Match Odds
| | PAOK | Draw | Krasnodar |
| --- | --- | --- | --- |
| 1xbet | 2.17 | 3.60 | 3.42 |
| Ladbrokes | 2.15 | 3.30 | 3.30 |
| WilliamHill | 2.10 | 3.25 | 3.25 |
| bwin | 2.10 | 3.50 | 3.50 |
| Bet-At-Home | 2.12 | 3.35 | 3.35 |
Statistics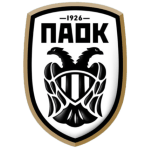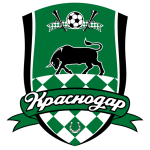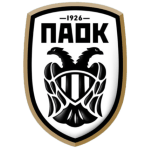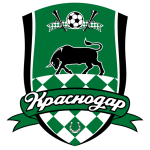 369 (78.18%)
Accurate passes
286 (71.86%)
About PAOK vs Krasnodar
The match will kick off at 19:00 on 30 Sep 2020, at Stadio Toumbas in Thessaloníki. The referee for this fixture will be Daniele Orsato and the lineups for both teams will be updated a few hours before the match starts.
In their previous matches, PAOK won 2 games (Benfica, OFI) and lost 0 while 3 games ended in draws (against Atromitos, Volos NFC, AEK Athens). PAOK managed to score 7 goals and conceded 3 goals (7-3).
Krasnodar won 3 matches of their last five (against Rotor Volgograd, Khimki, Rubin Kazan'), lost 1 (with Dinamo Moskva) and 1 fixtures ended in draws (against Sochi). The team scored 14 goals while conceding 6 (14-6).
The last direct match between PAOK and Krasnodar was played on 30 Sep 20 and was won by Krasnodar with 1-2.
PAOK vs Krasnodar Prediction
According to the odds, PAOK is the favourite of this match. A draw in PAOK - Krasnodar stands at 3.60.
All live broadcasting information can be found at the top of the page. SportsPlus.Me provides only official streaming through our partner, bet365. If the match is present in their live streaming schedule you will be able to watch it live online.
This match will be live on TV on the following stations: beIN Sport (Tur), BT Sport ESPN, COSMOTE Sport, DAZN Deutsch. The full list of TV stations can be found at the top of the page. Of course, some matches are not televised but you can still follow them online, if live streaming is available.
Read More...
Players
Common / Attack
Passing / Duels
Defence / Goalkeeper
| | Player Name | Goals | Assists | Shots | Shots on goal | Dribbles (succ.) | Penalty won | Hit woodwork | Minutes played | Position |
| --- | --- | --- | --- | --- | --- | --- | --- | --- | --- | --- |
| | Aleksandr Martynovich | 0 | 0 | 0 | 0 | 0 (0) | 0 | 0 | 90 | D |
| | Andrija Živković | 0 | 0 | 2 | 1 | 3 (1) | 0 | 0 | 90 | A |
| | Antonio-Mirko Čolak | 0 | 0 | 2 | 0 | 0 (0) | 0 | 0 | 31 | A |
| | Christos Tzolis | 0 | 0 | 0 | 0 | 1 (1) | 0 | 0 | 90 | A |
| | Cristian Leonel Ramírez Zambrano | 0 | 0 | 1 | 0 | 1 (0) | 0 | 0 | 90 | D |
| | Daniil Utkin | 0 | 0 | 1 | 0 | 0 (0) | 0 | 0 | 58 | M |
| | Dimitris Giannoulis | 0 | 0 | 0 | 0 | 2 (0) | 0 | 0 | 90 | M |
| | Dimitris Pelkas | 0 | 0 | 0 | 0 | 2 (1) | 0 | 0 | 59 | A |
| | Fernando Lopes dos Santos Varela | 0 | 0 | 1 | 0 | 0 (0) | 0 | 0 | 76 | D |
| | Igor Smolnikov | 0 | 0 | 0 | 0 | 2 (2) | 0 | 0 | 32 | D |
| | Ioannis Michailidis | 0 | 0 | 0 | 0 | 1 (1) | 0 | 0 | 90 | D |
| | José Ángel Crespo Rincón | 0 | 0 | 1 | 1 | 0 (0) | 0 | 0 | 59 | M |
| | Kaio Fernando da Silva Pantaleão | 0 | 0 | 1 | 1 | 1 (1) | 0 | 0 | 90 | D |
| | Karol Świderski | 0 | 0 | 1 | 0 | 0 (0) | 0 | 0 | 14 | A |
| | Magomed-Shapi Suleymanov | 0 | 0 | 0 | 0 | 1 (0) | 0 | 0 | 5 | A |
| | Marcus Berg | 0 | 0 | 1 | 0 | 0 (0) | 0 | 0 | 90 | A |
| | Matvey Safonov | 0 | 0 | 0 | 0 | 0 (0) | 0 | 0 | 90 | G |
| | Moussa Wagué | 0 | 0 | 1 | 0 | 1 (0) | 0 | 0 | 31 | D |
| | Omar El Kaddouri | 1 | 0 | 4 | 3 | 0 (0) | 0 | 0 | 90 | M |
| | Ruslan Kambolov | 0 | 0 | 0 | 0 | 0 (0) | 0 | 0 | 7 | M |
| | Rémy Cabella | 1 | 0 | 2 | 2 | 8 (5) | 0 | 0 | 85 | A |
| | Sergey Petrov | 0 | 0 | 1 | 0 | 3 (1) | 0 | 0 | 90 | D |
| | Stefan Schwab | 0 | 1 | 0 | 0 | 1 (1) | 0 | 0 | 90 | M |
| | Sverrir Ingi Ingason | 0 | 0 | 0 | 0 | 1 (1) | 0 | 0 | 90 | D |
| | Tonny Emilio Trindade de Vilhena | 0 | 1 | 2 | 1 | 4 (0) | 0 | 0 | 90 | M |
| | Viktor Claesson | 0 | 0 | 0 | 0 | 2 (1) | 0 | 0 | 90 | A |
| | Yury Gazinskiy | 0 | 0 | 0 | 0 | 0 (0) | 0 | 0 | 83 | M |
| | Živko Živković | 0 | 0 | 0 | 0 | 0 (0) | 0 | 0 | 90 | G |
| | Player Name | Passes | Key passes | Crosses (acc.) | Duels (won) | Dispossessed | Was fouled | Fouls commited |
| --- | --- | --- | --- | --- | --- | --- | --- | --- |
| | Aleksandr Martynovich | 42 | 0 | 0 (0) | 7 (4) | 0 | 0 | 1 |
| | Andrija Živković | 36 | 2 | 12 (3) | 15 (6) | 0 | 1 | 1 |
| | Antonio-Mirko Čolak | 8 | 0 | 0 (0) | 6 (2) | 0 | 1 | 1 |
| | Christos Tzolis | 29 | 0 | 4 (1) | 14 (6) | 0 | 3 | 3 |
| | Cristian Leonel Ramírez Zambrano | 37 | 1 | 3 (0) | 7 (3) | 0 | 0 | 1 |
| | Daniil Utkin | 17 | 1 | 0 (0) | 3 (0) | 0 | 0 | 0 |
| | Dimitris Giannoulis | 45 | 2 | 5 (0) | 9 (3) | 0 | 0 | 0 |
| | Dimitris Pelkas | 24 | 2 | 3 (1) | 7 (3) | 0 | 0 | 2 |
| | Fernando Lopes dos Santos Varela | 28 | 0 | 0 (0) | 3 (1) | 0 | 0 | 0 |
| | Igor Smolnikov | 10 | 0 | 1 (0) | 4 (3) | 0 | 1 | 1 |
| | Ioannis Michailidis | 64 | 0 | 0 (0) | 12 (9) | 0 | 1 | 1 |
| | José Ángel Crespo Rincón | 26 | 1 | 2 (0) | 4 (2) | 0 | 0 | 0 |
| | Kaio Fernando da Silva Pantaleão | 41 | 0 | 0 (0) | 15 (11) | 0 | 2 | 2 |
| | Karol Świderski | 5 | 0 | 0 (0) | 2 (1) | 0 | 0 | 0 |
| | Magomed-Shapi Suleymanov | 2 | 0 | 0 (0) | 3 (1) | 0 | 1 | 0 |
| | Marcus Berg | 19 | 1 | 0 (0) | 6 (2) | 0 | 0 | 0 |
| | Matvey Safonov | 30 | 0 | 0 (0) | 1 (1) | 0 | 0 | 0 |
| | Moussa Wagué | 12 | 2 | 8 (1) | 5 (2) | 0 | 0 | 0 |
| | Omar El Kaddouri | 59 | 4 | 1 (1) | 15 (8) | 0 | 2 | 2 |
| | Ruslan Kambolov | 7 | 0 | 0 (0) | 4 (3) | 0 | 0 | 0 |
| | Rémy Cabella | 42 | 1 | 3 (1) | 19 (8) | 0 | 1 | 2 |
| | Sergey Petrov | 43 | 0 | 3 (1) | 9 (4) | 0 | 3 | 1 |
| | Stefan Schwab | 50 | 1 | 2 (1) | 12 (6) | 0 | 2 | 1 |
| | Sverrir Ingi Ingason | 60 | 1 | 1 (0) | 11 (8) | 0 | 1 | 1 |
| | Tonny Emilio Trindade de Vilhena | 33 | 1 | 1 (0) | 14 (4) | 0 | 1 | 3 |
| | Viktor Claesson | 29 | 1 | 0 (0) | 18 (10) | 0 | 1 | 0 |
| | Yury Gazinskiy | 46 | 1 | 0 (0) | 5 (4) | 0 | 0 | 1 |
| | Živko Živković | 26 | 0 | 0 (0) | 0 (0) | 0 | 0 | 0 |
| | Player Name | Clearances | Blocked shots | Interceptions | Tackles | Dribbles past | Penalty committed | Saves | Saves inside box |
| --- | --- | --- | --- | --- | --- | --- | --- | --- | --- |
| | Aleksandr Martynovich | 0 | 0 | 0 | 0 | 0 | 0 | 0 | 0 |
| | Andrija Živković | 0 | 0 | 0 | 3 | 0 | 0 | 0 | 0 |
| | Antonio-Mirko Čolak | 0 | 0 | 1 | 1 | 0 | 0 | 0 | 0 |
| | Christos Tzolis | 0 | 0 | 0 | 1 | 0 | 0 | 0 | 0 |
| | Cristian Leonel Ramírez Zambrano | 0 | 0 | 1 | 3 | 0 | 0 | 0 | 0 |
| | Daniil Utkin | 0 | 0 | 0 | 0 | 0 | 0 | 0 | 0 |
| | Dimitris Giannoulis | 0 | 1 | 1 | 2 | 0 | 0 | 0 | 0 |
| | Dimitris Pelkas | 0 | 0 | 0 | 1 | 0 | 0 | 0 | 0 |
| | Fernando Lopes dos Santos Varela | 0 | 0 | 2 | 0 | 0 | 0 | 0 | 0 |
| | Igor Smolnikov | 0 | 0 | 1 | 0 | 0 | 0 | 0 | 0 |
| | Ioannis Michailidis | 0 | 0 | 0 | 2 | 0 | 0 | 0 | 0 |
| | José Ángel Crespo Rincón | 0 | 0 | 1 | 0 | 0 | 0 | 0 | 0 |
| | Kaio Fernando da Silva Pantaleão | 0 | 0 | 1 | 3 | 0 | 0 | 0 | 0 |
| | Karol Świderski | 0 | 0 | 0 | 0 | 0 | 0 | 0 | 0 |
| | Magomed-Shapi Suleymanov | 0 | 0 | 0 | 0 | 0 | 0 | 0 | 0 |
| | Marcus Berg | 0 | 0 | 1 | 0 | 0 | 0 | 0 | 0 |
| | Matvey Safonov | 0 | 0 | 1 | 0 | 0 | 0 | 4 | 2 |
| | Moussa Wagué | 0 | 0 | 0 | 0 | 0 | 0 | 0 | 0 |
| | Omar El Kaddouri | 0 | 0 | 2 | 2 | 0 | 0 | 0 | 0 |
| | Ruslan Kambolov | 0 | 0 | 1 | 0 | 0 | 0 | 0 | 0 |
| | Rémy Cabella | 0 | 0 | 1 | 2 | 0 | 0 | 0 | 0 |
| | Sergey Petrov | 0 | 0 | 1 | 0 | 0 | 0 | 0 | 0 |
| | Stefan Schwab | 0 | 0 | 1 | 1 | 0 | 0 | 0 | 0 |
| | Sverrir Ingi Ingason | 0 | 0 | 0 | 2 | 0 | 0 | 0 | 0 |
| | Tonny Emilio Trindade de Vilhena | 0 | 0 | 1 | 1 | 0 | 0 | 0 | 0 |
| | Viktor Claesson | 0 | 0 | 1 | 6 | 0 | 0 | 0 | 0 |
| | Yury Gazinskiy | 0 | 0 | 1 | 1 | 0 | 0 | 0 | 0 |
| | Živko Živković | 0 | 0 | 0 | 0 | 0 | 0 | 3 | 2 |