Greuther Fürth - Osnabrück
Last Update 25 Oct 2020, 13:29
Greuther Fürth vs Osnabrück live stream and TV broadcast
20 Sep 2020, 11:30
Greuther Fürth vs Osnabrück
Location: Fürth
Venue: Sportpark Ronhof Thomas Sommer
Referee: Robert Kampka
Live streaming
TV Stations
Live comments
Bet.pt
bet365
BetClic.fr
Chance
Fortuna
Fortuna PL
Fortuna SK
Sky Bundesliga
Tipsport
Tipsport SK
Winlinebet
Data will be available at kick off time or sooner
Greuther Fürth vs Osnabrück Pre-Match Odds
| | Greuther Fürth | Draw | Osnabrück |
| --- | --- | --- | --- |
| bwin | 2.25 | 3.50 | 3.10 |
| 1xbet | 2.34 | 3.56 | 3.05 |
| Bet-At-Home | 2.29 | 3.40 | 2.95 |
| Ladbrokes | 2.20 | 3.20 | 2.80 |
Statistics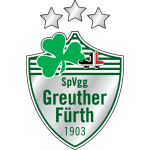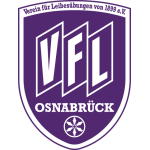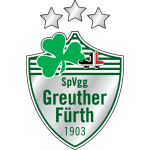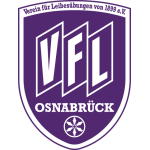 334 (79.52%)
Accurate passes
207 (69.7%)
About Greuther Fürth vs Osnabrück
The match will kick off at 11:30 on 20 Sep 2020, at Sportpark Ronhof Thomas Sommer in Fürth. The referee for this fixture will be Robert Kampka and the lineups for both teams will be updated a few hours before the match starts.
In their previous matches, Greuther Fürth won 1 games (Holstein Kiel) and lost 2 (with Meinerzhagen, Hamburger SV) while 2 games ended in draws (against Erzgebirge Aue, Würzburger Kickers). Greuther Fürth managed to score 7 goals and conceded 11 goals (7-11).
Osnabrück won 2 matches of their last five (against Todesfelde, Hannover 96), lost 0 and 3 fixtures ended in draws (against Bochum, Heidenheim, Darmstadt 98). The team scored 5 goals while conceding 3 (5-3).
The last direct match between Greuther Fürth and Osnabrück was played on 20 Sep 20 and ended in a draw (1-1).
Greuther Fürth vs Osnabrück Prediction
According to the odds, Greuther Fürth is the favourite of this match. A draw in Greuther Fürth - Osnabrück stands at 3.50.
All live broadcasting information can be found at the top of the page. SportsPlus.Me provides only official streaming through our partner, bet365. If the match is present in their live streaming schedule you will be able to watch it live online.
This match will be live on TV on the following stations: Bet.pt, bet365, BetClic.fr, Chance. The full list of TV stations can be found at the top of the page. Of course, some matches are not televised but you can still follow them online, if live streaming is available.
Read More...
Players
Common / Attack
Passing / Duels
Defence / Goalkeeper
| | Player Name | Goals | Assists | Shots | Shots on goal | Dribbles (succ.) | Penalty won | Hit woodwork | Minutes played | Position |
| --- | --- | --- | --- | --- | --- | --- | --- | --- | --- | --- |
| | Anton Stach | 0 | 0 | 0 | 0 | 0 (0) | 0 | 0 | 14 | M |
| | Bashkim Ajdini | 0 | 0 | 0 | 0 | 2 (2) | 0 | 0 | 90 | M |
| | Branimir Hrgota | 0 | 1 | 4 | 2 | 4 (1) | 0 | 0 | 89 | A |
| | Brian Henning | 0 | 0 | 1 | 0 | 0 (0) | 0 | 0 | 22 | M |
| | Christian Robert Santos Kwasniewski | 1 | 0 | 3 | 2 | 0 (0) | 0 | 0 | 60 | A |
| | David Blacha | 0 | 0 | 0 | 0 | 1 (0) | 0 | 0 | 68 | M |
| | David Raum | 0 | 0 | 0 | 0 | 2 (1) | 0 | 0 | 90 | D |
| | Dickson Abiama | 0 | 0 | 0 | 0 | 0 (0) | 0 | 0 | 1 | A |
| | Etienne Amenyido | 0 | 0 | 0 | 0 | 2 (1) | 0 | 0 | 30 | A |
| | Hans Nunoo Sarpei | 0 | 0 | 1 | 0 | 0 (0) | 0 | 0 | 90 | M |
| | Håvard Kallevik Nielsen | 0 | 0 | 3 | 0 | 2 (1) | 0 | 0 | 90 | A |
| | Jamie Leweling | 0 | 0 | 0 | 0 | 1 (0) | 0 | 0 | 9 | A |
| | Julian Green | 0 | 0 | 3 | 1 | 4 (1) | 0 | 0 | 90 | A |
| | Ken Reichel | 0 | 0 | 2 | 1 | 1 (0) | 0 | 0 | 90 | M |
| | Luc Ihorst | 0 | 0 | 0 | 0 | 1 (0) | 0 | 0 | 46 | A |
| | Lukas Josef Gugganig | 0 | 0 | 0 | 0 | 1 (0) | 0 | 0 | 90 | D |
| | Marc Heider | 0 | 0 | 1 | 1 | 0 (0) | 0 | 0 | 44 | A |
| | Marco Meyerhöfer | 0 | 0 | 3 | 0 | 0 (0) | 0 | 0 | 90 | D |
| | Maurice Trapp | 0 | 0 | 0 | 0 | 0 (0) | 0 | 0 | 90 | D |
| | Maximilian Bauer | 0 | 0 | 0 | 0 | 0 (0) | 0 | 0 | 90 | D |
| | Mërgim Mavraj | 0 | 0 | 1 | 0 | 0 (0) | 0 | 0 | 90 | D |
| | Niklas Schmidt | 0 | 0 | 0 | 0 | 1 (1) | 0 | 0 | 90 | M |
| | Paul Seguin | 1 | 0 | 2 | 1 | 1 (1) | 0 | 0 | 76 | M |
| | Philip Kühn | 0 | 0 | 0 | 0 | 0 (0) | 0 | 0 | 90 | G |
| | Sascha Burchert | 0 | 0 | 0 | 0 | 0 (0) | 0 | 0 | 90 | G |
| | Sebastian Ernst | 0 | 0 | 1 | 0 | 2 (2) | 0 | 0 | 81 | M |
| | Sebastian Kerk | 0 | 1 | 1 | 0 | 2 (1) | 0 | 0 | 90 | M |
| | Timo Beermann | 0 | 0 | 0 | 0 | 0 (0) | 0 | 0 | 90 | D |
| | Ulrich Taffertshofer | 0 | 0 | 1 | 0 | 2 (1) | 0 | 0 | 44 | M |
| | Player Name | Passes | Key passes | Crosses (acc.) | Duels (won) | Dispossessed | Was fouled | Fouls commited |
| --- | --- | --- | --- | --- | --- | --- | --- | --- |
| | Anton Stach | 5 | 0 | 0 (0) | 4 (1) | 0 | 0 | 1 |
| | Bashkim Ajdini | 28 | 0 | 0 (0) | 9 (6) | 0 | 1 | 0 |
| | Branimir Hrgota | 30 | 0 | 1 (0) | 18 (5) | 0 | 4 | 4 |
| | Brian Henning | 11 | 1 | 1 (0) | 2 (1) | 0 | 1 | 0 |
| | Christian Robert Santos Kwasniewski | 17 | 0 | 0 (0) | 19 (8) | 0 | 2 | 3 |
| | David Blacha | 16 | 0 | 0 (0) | 6 (2) | 0 | 1 | 1 |
| | David Raum | 49 | 6 | 8 (4) | 7 (6) | 0 | 3 | 0 |
| | Dickson Abiama | 0 | 0 | 0 (0) | 1 (0) | 0 | 0 | 1 |
| | Etienne Amenyido | 8 | 1 | 0 (0) | 8 (3) | 0 | 2 | 1 |
| | Hans Nunoo Sarpei | 42 | 3 | 0 (0) | 14 (11) | 0 | 1 | 0 |
| | Håvard Kallevik Nielsen | 18 | 0 | 0 (0) | 20 (8) | 0 | 1 | 3 |
| | Jamie Leweling | 1 | 0 | 0 (0) | 1 (0) | 0 | 0 | 0 |
| | Julian Green | 34 | 5 | 8 (5) | 14 (5) | 0 | 1 | 2 |
| | Ken Reichel | 26 | 1 | 5 (2) | 13 (6) | 0 | 2 | 2 |
| | Luc Ihorst | 5 | 0 | 1 (0) | 5 (1) | 0 | 1 | 1 |
| | Lukas Josef Gugganig | 26 | 1 | 1 (0) | 11 (5) | 0 | 0 | 1 |
| | Marc Heider | 15 | 1 | 0 (0) | 14 (5) | 0 | 1 | 5 |
| | Marco Meyerhöfer | 52 | 3 | 4 (3) | 4 (3) | 0 | 1 | 0 |
| | Maurice Trapp | 25 | 0 | 0 (0) | 4 (3) | 0 | 1 | 1 |
| | Maximilian Bauer | 45 | 0 | 1 (0) | 13 (8) | 0 | 2 | 2 |
| | Mërgim Mavraj | 45 | 0 | 0 (0) | 15 (10) | 0 | 1 | 3 |
| | Niklas Schmidt | 6 | 0 | 3 (0) | 7 (5) | 0 | 2 | 0 |
| | Paul Seguin | 42 | 1 | 0 (0) | 10 (5) | 0 | 1 | 5 |
| | Philip Kühn | 34 | 0 | 0 (0) | 1 (1) | 0 | 0 | 0 |
| | Sascha Burchert | 28 | 0 | 0 (0) | 1 (1) | 0 | 1 | 0 |
| | Sebastian Ernst | 29 | 1 | 1 (0) | 6 (5) | 0 | 1 | 0 |
| | Sebastian Kerk | 40 | 3 | 8 (2) | 7 (3) | 0 | 2 | 1 |
| | Timo Beermann | 29 | 0 | 1 (0) | 15 (9) | 0 | 2 | 1 |
| | Ulrich Taffertshofer | 11 | 0 | 0 (0) | 7 (2) | 0 | 1 | 0 |
| | Player Name | Clearances | Blocked shots | Interceptions | Tackles | Dribbles past | Penalty committed | Saves | Saves inside box |
| --- | --- | --- | --- | --- | --- | --- | --- | --- | --- |
| | Anton Stach | 0 | 1 | 1 | 0 | 0 | 0 | 0 | 0 |
| | Bashkim Ajdini | 0 | 0 | 1 | 2 | 0 | 0 | 0 | 0 |
| | Branimir Hrgota | 0 | 0 | 0 | 0 | 0 | 0 | 0 | 0 |
| | Brian Henning | 0 | 0 | 1 | 0 | 0 | 0 | 0 | 0 |
| | Christian Robert Santos Kwasniewski | 0 | 0 | 0 | 0 | 0 | 0 | 0 | 0 |
| | David Blacha | 0 | 0 | 0 | 1 | 0 | 0 | 0 | 0 |
| | David Raum | 0 | 0 | 0 | 0 | 0 | 0 | 0 | 0 |
| | Dickson Abiama | 0 | 0 | 0 | 0 | 0 | 0 | 0 | 0 |
| | Etienne Amenyido | 0 | 0 | 0 | 0 | 0 | 0 | 0 | 0 |
| | Hans Nunoo Sarpei | 0 | 0 | 1 | 5 | 0 | 0 | 0 | 0 |
| | Håvard Kallevik Nielsen | 0 | 0 | 0 | 1 | 0 | 0 | 0 | 0 |
| | Jamie Leweling | 0 | 0 | 0 | 0 | 0 | 0 | 0 | 0 |
| | Julian Green | 0 | 1 | 2 | 2 | 0 | 0 | 0 | 0 |
| | Ken Reichel | 0 | 0 | 1 | 4 | 0 | 0 | 0 | 0 |
| | Luc Ihorst | 0 | 0 | 0 | 0 | 0 | 0 | 0 | 0 |
| | Lukas Josef Gugganig | 0 | 0 | 2 | 4 | 0 | 0 | 0 | 0 |
| | Marc Heider | 0 | 0 | 0 | 0 | 0 | 0 | 0 | 0 |
| | Marco Meyerhöfer | 0 | 0 | 2 | 1 | 0 | 0 | 0 | 0 |
| | Maurice Trapp | 0 | 0 | 4 | 1 | 0 | 0 | 0 | 0 |
| | Maximilian Bauer | 0 | 2 | 3 | 1 | 0 | 0 | 0 | 0 |
| | Mërgim Mavraj | 0 | 2 | 6 | 2 | 0 | 0 | 0 | 0 |
| | Niklas Schmidt | 0 | 0 | 1 | 2 | 0 | 0 | 0 | 0 |
| | Paul Seguin | 0 | 0 | 0 | 2 | 0 | 0 | 0 | 0 |
| | Philip Kühn | 0 | 0 | 0 | 0 | 0 | 0 | 3 | 2 |
| | Sascha Burchert | 0 | 0 | 0 | 0 | 0 | 0 | 3 | 2 |
| | Sebastian Ernst | 0 | 0 | 1 | 2 | 0 | 0 | 0 | 0 |
| | Sebastian Kerk | 0 | 0 | 1 | 0 | 0 | 0 | 0 | 0 |
| | Timo Beermann | 0 | 0 | 0 | 3 | 0 | 0 | 0 | 0 |
| | Ulrich Taffertshofer | 0 | 0 | 0 | 0 | 0 | 0 | 0 | 0 |