Omonia Nicosia - Olympiakos Piraeus
Last Update 19 Oct 2020, 23:44
Omonia Nicosia vs Olympiakos Piraeus live stream and TV broadcast
29 Sep 2020, 19:00
Omonia Nicosia vs Olympiakos Piraeus
Location: Nicosía
Venue: Neo GSP
Referee: Antonio Miguel Mateu Lahoz
Live streaming
TV Stations
Live comments
Arena Sport (Ser)
beIN Sport (Tur)
BT Sport
COSMOTE Sport
DAZN Deutsch
Eleven Sports (Por)
O2 TV Fotbal
O2 TV Sport 1
Orange Sport (Svk)
Polsat Sport Premium 2
Sky Sport Arena (Ita)
Spiler1 TV
Telekom Sport (Rom)
TV3 MAX
V Sport (Swe)
Viaplay (Den)
Viaplay (Nor)
Viaplay (Swe)
Data will be available at kick off time or sooner
Omonia Nicosia vs Olympiakos Piraeus Pre-Match Odds
| | Omonia Nicosia | Draw | Olympiakos Piraeus |
| --- | --- | --- | --- |
| 1xbet | 4.86 | 3.69 | 1.80 |
| Ladbrokes | 4.25 | 3.40 | 1.87 |
| WilliamHill | 4.33 | 3.40 | 1.78 |
| bwin | 4.00 | 3.70 | 1.78 |
| Bet-At-Home | 4.20 | 3.50 | 1.83 |
Statistics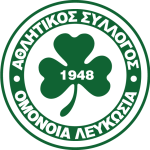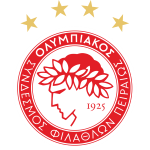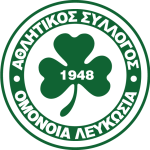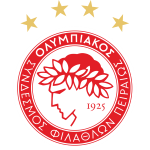 256 (78.53%)
Accurate passes
459 (85.63%)
About Omonia Nicosia vs Olympiakos Piraeus
The match will kick off at 19:00 on 29 Sep 2020, at Neo GSP in Nicosía. The referee for this fixture will be Antonio Miguel Mateu Lahoz and the lineups for both teams will be updated a few hours before the match starts.
In their previous matches, Omonia Nicosia won 3 games (AEK Larnaca, AEL, Ethnikos Achna) and lost 0 while 2 games ended in draws (against Apollon, PAOK). Omonia Nicosia managed to score 8 goals and conceded 3 goals (8-3).
Olympiakos Piraeus won 4 matches of their last five (against Asteras Tripolis, Panaitolikos, Atromitos, Olympique Marseille), lost 0 and 1 fixtures ended in draws (against PAS Giannina). The team scored 11 goals while conceding 1 (11-1).
The last direct match between Omonia Nicosia and Olympiakos Piraeus was played on 29 Sep 20 and ended in a draw (0-0).
Omonia Nicosia vs Olympiakos Piraeus Prediction
According to the odds, Olympiakos Piraeus is the favourite of this match. A draw in Omonia Nicosia - Olympiakos Piraeus stands at 3.69.
All live broadcasting information can be found at the top of the page. SportsPlus.Me provides only official streaming through our partner, bet365. If the match is present in their live streaming schedule you will be able to watch it live online.
This match will be live on TV on the following stations: Arena Sport (Ser), beIN Sport (Tur), BT Sport, COSMOTE Sport. The full list of TV stations can be found at the top of the page. Of course, some matches are not televised but you can still follow them online, if live streaming is available.
Read More...
Players
Common / Attack
Passing / Duels
Defence / Goalkeeper
| | Player Name | Goals | Assists | Shots | Shots on goal | Dribbles (succ.) | Penalty won | Hit woodwork | Minutes played | Position |
| --- | --- | --- | --- | --- | --- | --- | --- | --- | --- | --- |
| | Andreas Bouchalakis | 0 | 0 | 0 | 0 | 2 (1) | 0 | 0 | 90 | M |
| | Andronikos Kakoullis | 0 | 0 | 0 | 0 | 1 (0) | 0 | 0 | 20 | A |
| | Ernest Kwabena Asante | 0 | 0 | 0 | 0 | 0 (0) | 0 | 0 | 20 | A |
| | Fabiano Ribeiro de Freitas | 0 | 0 | 0 | 0 | 0 (0) | 0 | 0 | 90 | G |
| | Fotios Papoulis | 0 | 0 | 1 | 0 | 2 (1) | 0 | 0 | 70 | A |
| | Giorgos Masouras | 0 | 0 | 2 | 1 | 0 (0) | 0 | 0 | 15 | M |
| | Ioannis Kousoulos | 0 | 0 | 1 | 1 | 0 (0) | 0 | 0 | 90 | M |
| | Jan Lecjaks | 0 | 0 | 0 | 0 | 2 (0) | 0 | 0 | 90 | D |
| | José Holebas | 0 | 0 | 3 | 2 | 1 (1) | 0 | 0 | 90 | D |
| | José Pedro Malheiro de Sá | 0 | 0 | 0 | 0 | 0 (0) | 0 | 0 | 90 | G |
| | Lazar Ranđelović | 0 | 0 | 2 | 1 | 1 (1) | 0 | 0 | 75 | A |
| | Mamadou Kaly Sene | 0 | 0 | 0 | 0 | 2 (2) | 0 | 0 | 6 | A |
| | Marinos Tzionis | 0 | 0 | 0 | 0 | 3 (2) | 0 | 0 | 84 | M |
| | Mathieu Valbuena | 0 | 0 | 1 | 1 | 2 (1) | 0 | 0 | 90 | A |
| | Michael Lüftner | 0 | 0 | 1 | 0 | 1 (1) | 0 | 0 | 90 | D |
| | Michal Ďuriš | 0 | 0 | 0 | 0 | 1 (0) | 0 | 0 | 70 | A |
| | Mohamed Mady Camara | 0 | 0 | 5 | 1 | 4 (4) | 0 | 0 | 90 | M |
| | Márcio Rafael Ferreira de Souza | 0 | 0 | 0 | 0 | 0 (0) | 0 | 0 | 90 | D |
| | Ousseynou Ba | 0 | 0 | 2 | 0 | 1 (1) | 0 | 0 | 90 | D |
| | Rúben Afonso Borges Semedo | 0 | 0 | 0 | 0 | 0 (0) | 0 | 0 | 90 | D |
| | Tomáš Hubočan | 0 | 0 | 0 | 0 | 0 (0) | 0 | 0 | 90 | D |
| | Vitor Hugo Gomes da Silva | 0 | 0 | 0 | 0 | 0 (0) | 0 | 0 | 90 | M |
| | Yann Gérard M'Vila | 0 | 0 | 2 | 1 | 0 (0) | 0 | 0 | 90 | M |
| | Youssef El-Arabi | 0 | 0 | 4 | 3 | 4 (2) | 0 | 0 | 90 | A |
| | Ádám Lang | 0 | 0 | 0 | 0 | 0 (0) | 0 | 0 | 90 | D |
| | Éric Bauthéac | 0 | 0 | 1 | 0 | 3 (1) | 0 | 0 | 90 | M |
| | Player Name | Passes | Key passes | Crosses (acc.) | Duels (won) | Dispossessed | Was fouled | Fouls commited |
| --- | --- | --- | --- | --- | --- | --- | --- | --- |
| | Andreas Bouchalakis | 50 | 0 | 0 (0) | 5 (1) | 0 | 0 | 1 |
| | Andronikos Kakoullis | 2 | 0 | 0 (0) | 3 (0) | 0 | 0 | 1 |
| | Ernest Kwabena Asante | 3 | 0 | 0 (0) | 1 (0) | 0 | 0 | 0 |
| | Fabiano Ribeiro de Freitas | 21 | 0 | 0 (0) | 0 (0) | 0 | 0 | 0 |
| | Fotios Papoulis | 22 | 1 | 0 (0) | 6 (1) | 0 | 0 | 0 |
| | Giorgos Masouras | 9 | 0 | 1 (0) | 1 (0) | 0 | 0 | 0 |
| | Ioannis Kousoulos | 28 | 0 | 0 (0) | 9 (4) | 0 | 0 | 1 |
| | Jan Lecjaks | 26 | 0 | 2 (0) | 11 (5) | 0 | 0 | 1 |
| | José Holebas | 26 | 2 | 1 (1) | 7 (6) | 0 | 0 | 1 |
| | José Pedro Malheiro de Sá | 35 | 0 | 0 (0) | 1 (1) | 0 | 1 | 0 |
| | Lazar Ranđelović | 33 | 4 | 1 (0) | 9 (5) | 0 | 1 | 1 |
| | Mamadou Kaly Sene | 3 | 0 | 0 (0) | 4 (4) | 0 | 1 | 0 |
| | Marinos Tzionis | 18 | 1 | 8 (1) | 9 (5) | 0 | 3 | 0 |
| | Mathieu Valbuena | 43 | 10 | 15 (6) | 12 (5) | 0 | 1 | 1 |
| | Michael Lüftner | 37 | 0 | 0 (0) | 5 (3) | 0 | 0 | 0 |
| | Michal Ďuriš | 6 | 0 | 1 (0) | 8 (3) | 0 | 2 | 1 |
| | Mohamed Mady Camara | 42 | 1 | 0 (0) | 11 (8) | 0 | 3 | 0 |
| | Márcio Rafael Ferreira de Souza | 75 | 0 | 1 (0) | 7 (0) | 0 | 0 | 3 |
| | Ousseynou Ba | 40 | 1 | 0 (0) | 9 (8) | 0 | 0 | 1 |
| | Rúben Afonso Borges Semedo | 70 | 0 | 0 (0) | 9 (5) | 0 | 0 | 1 |
| | Tomáš Hubočan | 35 | 0 | 1 (0) | 7 (4) | 0 | 0 | 1 |
| | Vitor Hugo Gomes da Silva | 50 | 1 | 1 (0) | 2 (2) | 0 | 1 | 0 |
| | Yann Gérard M'Vila | 83 | 2 | 3 (1) | 3 (2) | 0 | 0 | 0 |
| | Youssef El-Arabi | 28 | 3 | 0 (0) | 14 (8) | 0 | 1 | 0 |
| | Ádám Lang | 42 | 0 | 1 (0) | 7 (3) | 0 | 0 | 1 |
| | Éric Bauthéac | 33 | 2 | 6 (2) | 16 (5) | 0 | 2 | 2 |
| | Player Name | Clearances | Blocked shots | Interceptions | Tackles | Dribbles past | Penalty committed | Saves | Saves inside box |
| --- | --- | --- | --- | --- | --- | --- | --- | --- | --- |
| | Andreas Bouchalakis | 0 | 0 | 1 | 0 | 0 | 0 | 0 | 0 |
| | Andronikos Kakoullis | 0 | 0 | 0 | 0 | 0 | 0 | 0 | 0 |
| | Ernest Kwabena Asante | 0 | 0 | 0 | 0 | 0 | 0 | 0 | 0 |
| | Fabiano Ribeiro de Freitas | 0 | 0 | 0 | 0 | 0 | 0 | 10 | 4 |
| | Fotios Papoulis | 0 | 0 | 0 | 0 | 0 | 0 | 0 | 0 |
| | Giorgos Masouras | 0 | 0 | 0 | 0 | 0 | 0 | 0 | 0 |
| | Ioannis Kousoulos | 0 | 1 | 4 | 1 | 0 | 0 | 0 | 0 |
| | Jan Lecjaks | 0 | 1 | 4 | 2 | 0 | 0 | 0 | 0 |
| | José Holebas | 0 | 0 | 0 | 2 | 0 | 0 | 0 | 0 |
| | José Pedro Malheiro de Sá | 0 | 0 | 0 | 0 | 0 | 0 | 1 | 0 |
| | Lazar Ranđelović | 0 | 0 | 0 | 3 | 0 | 0 | 0 | 0 |
| | Mamadou Kaly Sene | 0 | 0 | 0 | 0 | 0 | 0 | 0 | 0 |
| | Marinos Tzionis | 0 | 0 | 0 | 0 | 0 | 0 | 0 | 0 |
| | Mathieu Valbuena | 0 | 0 | 0 | 2 | 0 | 0 | 0 | 0 |
| | Michael Lüftner | 0 | 1 | 1 | 0 | 0 | 0 | 0 | 0 |
| | Michal Ďuriš | 0 | 0 | 0 | 0 | 0 | 0 | 0 | 0 |
| | Mohamed Mady Camara | 0 | 0 | 0 | 1 | 0 | 0 | 0 | 0 |
| | Márcio Rafael Ferreira de Souza | 0 | 0 | 1 | 0 | 0 | 0 | 0 | 0 |
| | Ousseynou Ba | 0 | 0 | 0 | 1 | 0 | 0 | 0 | 0 |
| | Rúben Afonso Borges Semedo | 0 | 0 | 0 | 3 | 0 | 0 | 0 | 0 |
| | Tomáš Hubočan | 0 | 0 | 2 | 3 | 0 | 0 | 0 | 0 |
| | Vitor Hugo Gomes da Silva | 0 | 0 | 0 | 0 | 0 | 0 | 0 | 0 |
| | Yann Gérard M'Vila | 0 | 0 | 3 | 2 | 0 | 0 | 0 | 0 |
| | Youssef El-Arabi | 0 | 0 | 0 | 2 | 0 | 0 | 0 | 0 |
| | Ádám Lang | 0 | 3 | 1 | 1 | 0 | 0 | 0 | 0 |
| | Éric Bauthéac | 0 | 0 | 0 | 2 | 0 | 0 | 0 | 0 |