Olimpija - Víkingur Reykjavík
Last Update 22 Oct 2020, 19:23
Olimpija vs Víkingur Reykjavík live stream and TV broadcast
27 Aug 2020, 16:30
Olimpija vs Víkingur Reykjavík
Location: Ljubljana
Venue: Stadion Stožice
Referee: Walter Altmann
Live streaming
TV Stations
Live comments
bet365
bwin
Chance
Fortuna
Fortuna PL
Fortuna SK
SportKlub (BiH)
SportKlub (Cro)
SportKlub (Mac)
SportKlub (Mon)
SportKlub (Ser)
SportKlub (Slo)
STS.pl
Tipsport
Tipsport SK
Winlinebet
Data will be available at kick off time or sooner
Olimpija vs Víkingur Reykjavík Pre-Match Odds
| | Olimpija | Draw | Víkingur Reykjavík |
| --- | --- | --- | --- |
| 1xbet | 1.40 | 5.52 | 7.36 |
| WilliamHill | 1.32 | 4.75 | 7.50 |
| bwin | 1.36 | 4.60 | 6.25 |
| Bet-At-Home | 1.40 | 4.50 | 5.80 |
| Ladbrokes | 1.44 | 4.60 | 7.00 |
Statistics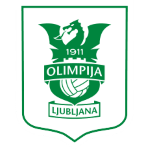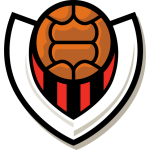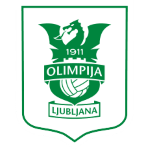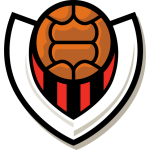 About Olimpija vs Víkingur Reykjavík
The match will kick off at 16:30 on 27 Aug 2020, at Stadion Stožice in Ljubljana. The referee for this fixture will be Walter Altmann and the lineups for both teams will be updated a few hours before the match starts.
In their previous matches, Olimpija won 3 games (Domžale, Gorica, Celje) and lost 1 (with Aluminij) while 1 games ended in draws (against Maribor). Olimpija managed to score 6 goals and conceded 4 goals (6-4).
Víkingur Reykjavík won 0 matches of their last five , lost 0 and 0 fixtures ended in draws . The team scored 0 goals while conceding 0 (0-0).
The last direct match between Olimpija and Víkingur Reykjavík was played on 27 Aug 20 and was won by Olimpija with 2-1.
Olimpija vs Víkingur Reykjavík Prediction
According to the odds, Olimpija is the favourite of this match. A draw in Olimpija - Víkingur Reykjavík stands at 5.52.
All live broadcasting information can be found at the top of the page. SportsPlus.Me provides only official streaming through our partner, bet365. If the match is present in their live streaming schedule you will be able to watch it live online.
This match will be live on TV on the following stations: bet365, bwin, Chance, Fortuna. The full list of TV stations can be found at the top of the page. Of course, some matches are not televised but you can still follow them online, if live streaming is available.
Read More...
Players
Common / Attack
Passing / Duels
Defence / Goalkeeper
| | Player Name | Goals | Assists | Shots | Shots on goal | Dribbles (succ.) | Penalty won | Hit woodwork | Minutes played | Position |
| --- | --- | --- | --- | --- | --- | --- | --- | --- | --- | --- |
| | Angel Lyaskov | 0 | 0 | 0 | 0 | 0 (0) | 0 | 0 | 90 | D |
| | Ante Vukušić | 0 | 0 | 0 | 0 | 0 (0) | 0 | 0 | 71 | A |
| | Atli Hrafn Andrason | 0 | 0 | 0 | 0 | 0 (0) | 0 | 0 | 90 | D |
| | Davíd Örn Atlason | 0 | 0 | 0 | 0 | 0 (0) | 0 | 0 | 90 | M |
| | Dražen Bagarić | 0 | 0 | 0 | 0 | 0 (0) | 0 | 0 | 58 | A |
| | Enrik Ostrc | 0 | 0 | 0 | 0 | 0 (0) | 0 | 0 | 90 | D |
| | Erlingur Agnarsson | 0 | 0 | 0 | 0 | 0 (0) | 0 | 0 | 90 | M |
| | Halldór Jón Sigurdur Thórdarson | 0 | 0 | 0 | 0 | 0 (0) | 0 | 0 | 50 | D |
| | Halldór Smári Sigurdsson | 0 | 0 | 0 | 0 | 0 (0) | 0 | 0 | 90 | M |
| | Ingvar Jónsson | 0 | 0 | 0 | 0 | 0 (0) | 0 | 0 | 90 | G |
| | Jakov Blagaić | 0 | 0 | 0 | 0 | 0 (0) | 0 | 0 | 32 | M |
| | Jan Andrejašič | 0 | 0 | 0 | 0 | 0 (0) | 0 | 0 | 46 | D |
| | Joaquim Manuel Welo Lupeta | 0 | 0 | 0 | 0 | 0 (0) | 0 | 0 | 19 | A |
| | Júlíus Magnússon | 0 | 0 | 0 | 0 | 0 (0) | 0 | 0 | 60 | M |
| | Kári Árnason | 0 | 0 | 0 | 0 | 0 (0) | 0 | 0 | 90 | D |
| | Matic Fink | 1 | 1 | 0 | 0 | 0 (0) | 0 | 0 | 44 | M |
| | Mihail Caimacov | 0 | 0 | 0 | 0 | 0 (0) | 0 | 0 | 90 | A |
| | Miral Samardžić | 0 | 0 | 0 | 0 | 0 (0) | 0 | 0 | 90 | D |
| | Nikolaj Andreas Hansen | 0 | 0 | 0 | 0 | 0 (0) | 0 | 0 | 60 | A |
| | Radivoj Bosić | 1 | 0 | 0 | 0 | 0 (0) | 0 | 0 | 90 | A |
| | Sölvi Geir Ottesen Jónsson | 0 | 0 | 0 | 0 | 0 (0) | 0 | 0 | 6 | D |
| | Timi Elšnik | 0 | 0 | 0 | 0 | 0 (0) | 0 | 0 | 90 | M |
| | Uroš Korun | 0 | 0 | 0 | 0 | 0 (0) | 0 | 0 | 90 | D |
| | Viktor Örlygur Andrason | 0 | 0 | 0 | 0 | 0 (0) | 0 | 0 | 30 | A |
| | Ágúst Eðvald Hlynsson | 0 | 0 | 0 | 0 | 0 (0) | 0 | 0 | 90 | A |
| | Óttar Magnús Karlsson | 1 | 0 | 0 | 0 | 0 (0) | 0 | 0 | 90 | A |
| | Žiga Frelih | 0 | 0 | 0 | 0 | 0 (0) | 0 | 0 | 90 | G |
| | Player Name | Passes | Key passes | Crosses (acc.) | Duels (won) | Dispossessed | Was fouled | Fouls commited |
| --- | --- | --- | --- | --- | --- | --- | --- | --- |
| | Angel Lyaskov | 0 | 0 | 0 (0) | 0 (0) | 0 | 0 | 0 |
| | Ante Vukušić | 0 | 0 | 0 (0) | 0 (0) | 0 | 0 | 0 |
| | Atli Hrafn Andrason | 0 | 0 | 0 (0) | 0 (0) | 0 | 0 | 0 |
| | Davíd Örn Atlason | 0 | 0 | 0 (0) | 0 (0) | 0 | 0 | 0 |
| | Dražen Bagarić | 0 | 0 | 0 (0) | 0 (0) | 0 | 0 | 0 |
| | Enrik Ostrc | 0 | 0 | 0 (0) | 0 (0) | 0 | 0 | 0 |
| | Erlingur Agnarsson | 0 | 0 | 0 (0) | 0 (0) | 0 | 0 | 0 |
| | Halldór Jón Sigurdur Thórdarson | 0 | 0 | 0 (0) | 0 (0) | 0 | 0 | 0 |
| | Halldór Smári Sigurdsson | 0 | 0 | 0 (0) | 0 (0) | 0 | 0 | 0 |
| | Ingvar Jónsson | 0 | 0 | 0 (0) | 0 (0) | 0 | 0 | 0 |
| | Jakov Blagaić | 0 | 0 | 0 (0) | 0 (0) | 0 | 0 | 0 |
| | Jan Andrejašič | 0 | 0 | 0 (0) | 0 (0) | 0 | 0 | 0 |
| | Joaquim Manuel Welo Lupeta | 0 | 0 | 0 (0) | 0 (0) | 0 | 0 | 0 |
| | Júlíus Magnússon | 0 | 0 | 0 (0) | 0 (0) | 0 | 0 | 0 |
| | Kári Árnason | 0 | 0 | 0 (0) | 0 (0) | 0 | 0 | 0 |
| | Matic Fink | 0 | 0 | 0 (0) | 0 (0) | 0 | 0 | 0 |
| | Mihail Caimacov | 0 | 0 | 0 (0) | 0 (0) | 0 | 0 | 0 |
| | Miral Samardžić | 0 | 0 | 0 (0) | 0 (0) | 0 | 0 | 0 |
| | Nikolaj Andreas Hansen | 0 | 0 | 0 (0) | 0 (0) | 0 | 0 | 0 |
| | Radivoj Bosić | 0 | 0 | 0 (0) | 0 (0) | 0 | 0 | 0 |
| | Sölvi Geir Ottesen Jónsson | 0 | 0 | 0 (0) | 0 (0) | 0 | 0 | 0 |
| | Timi Elšnik | 0 | 0 | 0 (0) | 0 (0) | 0 | 0 | 0 |
| | Uroš Korun | 0 | 0 | 0 (0) | 0 (0) | 0 | 0 | 0 |
| | Viktor Örlygur Andrason | 0 | 0 | 0 (0) | 0 (0) | 0 | 0 | 0 |
| | Ágúst Eðvald Hlynsson | 0 | 0 | 0 (0) | 0 (0) | 0 | 0 | 0 |
| | Óttar Magnús Karlsson | 0 | 0 | 0 (0) | 0 (0) | 0 | 0 | 0 |
| | Žiga Frelih | 0 | 0 | 0 (0) | 0 (0) | 0 | 0 | 0 |
| | Player Name | Clearances | Blocked shots | Interceptions | Tackles | Dribbles past | Penalty committed | Saves | Saves inside box |
| --- | --- | --- | --- | --- | --- | --- | --- | --- | --- |
| | Angel Lyaskov | 0 | 0 | 0 | 0 | 0 | 0 | 0 | 0 |
| | Ante Vukušić | 0 | 0 | 0 | 0 | 0 | 0 | 0 | 0 |
| | Atli Hrafn Andrason | 0 | 0 | 0 | 0 | 0 | 0 | 0 | 0 |
| | Davíd Örn Atlason | 0 | 0 | 0 | 0 | 0 | 0 | 0 | 0 |
| | Dražen Bagarić | 0 | 0 | 0 | 0 | 0 | 0 | 0 | 0 |
| | Enrik Ostrc | 0 | 0 | 0 | 0 | 0 | 0 | 0 | 0 |
| | Erlingur Agnarsson | 0 | 0 | 0 | 0 | 0 | 0 | 0 | 0 |
| | Halldór Jón Sigurdur Thórdarson | 0 | 0 | 0 | 0 | 0 | 0 | 0 | 0 |
| | Halldór Smári Sigurdsson | 0 | 0 | 0 | 0 | 0 | 0 | 0 | 0 |
| | Ingvar Jónsson | 0 | 0 | 0 | 0 | 0 | 0 | 0 | 0 |
| | Jakov Blagaić | 0 | 0 | 0 | 0 | 0 | 0 | 0 | 0 |
| | Jan Andrejašič | 0 | 0 | 0 | 0 | 0 | 0 | 0 | 0 |
| | Joaquim Manuel Welo Lupeta | 0 | 0 | 0 | 0 | 0 | 0 | 0 | 0 |
| | Júlíus Magnússon | 0 | 0 | 0 | 0 | 0 | 0 | 0 | 0 |
| | Kári Árnason | 0 | 0 | 0 | 0 | 0 | 0 | 0 | 0 |
| | Matic Fink | 0 | 0 | 0 | 0 | 0 | 0 | 0 | 0 |
| | Mihail Caimacov | 0 | 0 | 0 | 0 | 0 | 0 | 0 | 0 |
| | Miral Samardžić | 0 | 0 | 0 | 0 | 0 | 0 | 0 | 0 |
| | Nikolaj Andreas Hansen | 0 | 0 | 0 | 0 | 0 | 0 | 0 | 0 |
| | Radivoj Bosić | 0 | 0 | 0 | 0 | 0 | 0 | 0 | 0 |
| | Sölvi Geir Ottesen Jónsson | 0 | 0 | 0 | 0 | 0 | 0 | 0 | 0 |
| | Timi Elšnik | 0 | 0 | 0 | 0 | 0 | 0 | 0 | 0 |
| | Uroš Korun | 0 | 0 | 0 | 0 | 0 | 0 | 0 | 0 |
| | Viktor Örlygur Andrason | 0 | 0 | 0 | 0 | 0 | 0 | 0 | 0 |
| | Ágúst Eðvald Hlynsson | 0 | 0 | 0 | 0 | 0 | 0 | 0 | 0 |
| | Óttar Magnús Karlsson | 0 | 0 | 0 | 0 | 0 | 0 | 0 | 0 |
| | Žiga Frelih | 0 | 0 | 0 | 0 | 0 | 0 | 0 | 0 |