Nürnberg - Sandhausen
Last Update 26 Oct 2020, 00:36
Nürnberg vs Sandhausen live stream and TV broadcast
27 Sep 2020, 11:30
Nürnberg vs Sandhausen
Location: Nürnberg
Venue: Max-Morlock-Platz
Referee: Tobias Reichel
Live streaming
TV Stations
Live comments
Bet.pt
bet365
BetClic.fr
Chance
Fortuna
Fortuna PL
Fortuna SK
Sky Bundesliga
SportKlub (BiH)
SportKlub (Cro)
SportKlub (Mac)
SportKlub (Mon)
SportKlub (Ser)
SportKlub (Slo)
STS.pl
Tipsport
Tipsport SK
Winlinebet
Data will be available at kick off time or sooner
Nürnberg vs Sandhausen Pre-Match Odds
| | Nürnberg | Draw | Sandhausen |
| --- | --- | --- | --- |
| bwin | 2.15 | 3.30 | 3.30 |
| WilliamHill | 2.20 | 3.40 | 3.10 |
| Bet-At-Home | 2.20 | 3.35 | 3.15 |
| Ladbrokes | 2.20 | 3.10 | 2.87 |
Statistics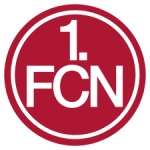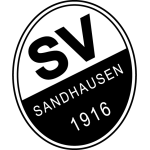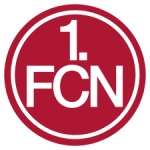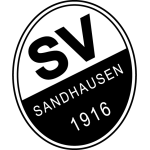 262 (68.95%)
Accurate passes
149 (54.58%)
About Nürnberg vs Sandhausen
The match will kick off at 11:30 on 27 Sep 2020, at Max-Morlock-Platz in Nürnberg. The referee for this fixture will be Tobias Reichel and the lineups for both teams will be updated a few hours before the match starts.
In their previous matches, Nürnberg won 0 games and lost 2 (with RB Leipzig, Darmstadt 98) while 3 games ended in draws (against Jahn Regensburg, St. Pauli, Karlsruher SC). Nürnberg managed to score 6 goals and conceded 10 goals (6-10).
Sandhausen won 3 matches of their last five (against SV Steinbach, Darmstadt 98, St. Pauli), lost 1 (with Karlsruher SC) and 1 fixtures ended in draws (against Paderborn). The team scored 7 goals while conceding 7 (7-7).
The last direct match between Nürnberg and Sandhausen was played on 27 Sep 20 and was won by Nürnberg with 1-0.
Nürnberg vs Sandhausen Prediction
According to the odds, Nürnberg is the favourite of this match. A draw in Nürnberg - Sandhausen stands at 3.30.
All live broadcasting information can be found at the top of the page. SportsPlus.Me provides only official streaming through our partner, bet365. If the match is present in their live streaming schedule you will be able to watch it live online.
This match will be live on TV on the following stations: Bet.pt, bet365, BetClic.fr, Chance. The full list of TV stations can be found at the top of the page. Of course, some matches are not televised but you can still follow them online, if live streaming is available.
Read More...
Players
Common / Attack
Passing / Duels
Defence / Goalkeeper
| | Player Name | Goals | Assists | Shots | Shots on goal | Dribbles (succ.) | Penalty won | Hit woodwork | Minutes played | Position |
| --- | --- | --- | --- | --- | --- | --- | --- | --- | --- | --- |
| | Adam Zreľák | 0 | 0 | 0 | 0 | 0 (0) | 0 | 0 | 11 | A |
| | Aleksandr Zhirov | 0 | 0 | 0 | 0 | 0 (0) | 0 | 0 | 90 | D |
| | Anas Ouahim | 0 | 0 | 0 | 0 | 2 (0) | 0 | 0 | 32 | M |
| | Asger Sørensen | 0 | 0 | 0 | 0 | 0 (0) | 0 | 0 | 90 | D |
| | Aziz Bouhaddouz | 0 | 0 | 0 | 0 | 0 (0) | 0 | 0 | 32 | A |
| | Christian Mathenia | 0 | 0 | 0 | 0 | 0 (0) | 0 | 0 | 90 | G |
| | Daniel Keita-Ruel | 0 | 0 | 1 | 0 | 0 (0) | 0 | 0 | 90 | A |
| | Denis Linsmayer | 0 | 0 | 0 | 0 | 0 (0) | 0 | 0 | 26 | M |
| | Dennis Diekmeier | 0 | 0 | 0 | 0 | 1 (0) | 0 | 0 | 90 | M |
| | Diego Armando Valentin Contento | 0 | 0 | 1 | 1 | 0 (0) | 0 | 0 | 90 | M |
| | Emanuel Taffertshofer | 0 | 0 | 0 | 0 | 0 (0) | 0 | 0 | 32 | M |
| | Enrico Valentini | 0 | 0 | 0 | 0 | 3 (2) | 0 | 0 | 90 | D |
| | Erik Zenga | 0 | 0 | 0 | 0 | 0 (0) | 0 | 0 | 11 | M |
| | Fabian Nürnberger | 0 | 0 | 2 | 1 | 3 (2) | 0 | 0 | 86 | M |
| | Fabian Schleusener | 0 | 0 | 3 | 1 | 0 (0) | 0 | 0 | 79 | A |
| | Felix Lohkemper | 0 | 0 | 2 | 1 | 1 (0) | 0 | 0 | 79 | A |
| | Georg Margreitter | 0 | 0 | 0 | 0 | 0 (0) | 0 | 0 | 4 | D |
| | Gerrit Nauber | 0 | 0 | 0 | 0 | 0 (0) | 0 | 0 | 79 | D |
| | Johannes Geis | 0 | 0 | 2 | 1 | 0 (0) | 0 | 0 | 90 | M |
| | Julius Valentin Biada | 0 | 0 | 1 | 0 | 1 (0) | 0 | 0 | 90 | A |
| | Kevin Behrens | 0 | 0 | 1 | 0 | 1 (1) | 0 | 0 | 58 | A |
| | Lukas Mühl | 1 | 0 | 2 | 1 | 0 (0) | 0 | 0 | 90 | D |
| | Martin Fraisl | 0 | 0 | 0 | 0 | 0 (0) | 0 | 0 | 90 | G |
| | Nikola Dovedan | 0 | 0 | 3 | 2 | 2 (0) | 0 | 0 | 70 | M |
| | Nikolas Nartey | 0 | 0 | 1 | 1 | 1 (0) | 0 | 0 | 79 | M |
| | Pascal Köpke | 0 | 0 | 0 | 0 | 0 (0) | 0 | 0 | 11 | A |
| | Robin Hack | 0 | 0 | 2 | 2 | 2 (2) | 0 | 0 | 86 | M |
| | Robin Scheu | 0 | 0 | 0 | 0 | 0 (0) | 0 | 0 | 11 | M |
| | Sarpeet Singh | 0 | 0 | 1 | 1 | 0 (0) | 0 | 0 | 20 | M |
| | Tim Kister | 0 | 0 | 0 | 0 | 0 (0) | 0 | 0 | 90 | D |
| | Tim-Henry Handwerker | 0 | 0 | 1 | 1 | 1 (1) | 0 | 0 | 90 | D |
| | Tom Krauß | 0 | 0 | 0 | 0 | 0 (0) | 0 | 0 | 4 | M |
| | Player Name | Passes | Key passes | Crosses (acc.) | Duels (won) | Dispossessed | Was fouled | Fouls commited |
| --- | --- | --- | --- | --- | --- | --- | --- | --- |
| | Adam Zreľák | 6 | 0 | 0 (0) | 5 (3) | 0 | 2 | 0 |
| | Aleksandr Zhirov | 26 | 0 | 1 (0) | 18 (12) | 0 | 0 | 2 |
| | Anas Ouahim | 8 | 0 | 1 (0) | 9 (3) | 0 | 0 | 1 |
| | Asger Sørensen | 52 | 0 | 0 (0) | 9 (5) | 0 | 0 | 0 |
| | Aziz Bouhaddouz | 9 | 0 | 1 (0) | 7 (2) | 0 | 1 | 0 |
| | Christian Mathenia | 28 | 0 | 0 (0) | 2 (2) | 0 | 1 | 0 |
| | Daniel Keita-Ruel | 21 | 0 | 0 (0) | 17 (6) | 0 | 0 | 0 |
| | Denis Linsmayer | 3 | 0 | 0 (0) | 2 (2) | 0 | 1 | 0 |
| | Dennis Diekmeier | 23 | 0 | 7 (3) | 6 (4) | 0 | 0 | 1 |
| | Diego Armando Valentin Contento | 24 | 3 | 13 (5) | 6 (2) | 0 | 1 | 0 |
| | Emanuel Taffertshofer | 12 | 0 | 0 (0) | 4 (2) | 0 | 1 | 0 |
| | Enrico Valentini | 22 | 2 | 5 (2) | 10 (6) | 0 | 1 | 1 |
| | Erik Zenga | 4 | 0 | 0 (0) | 0 (0) | 0 | 0 | 0 |
| | Fabian Nürnberger | 52 | 2 | 0 (0) | 20 (11) | 0 | 3 | 2 |
| | Fabian Schleusener | 15 | 2 | 1 (0) | 19 (7) | 0 | 1 | 0 |
| | Felix Lohkemper | 13 | 1 | 4 (0) | 10 (0) | 0 | 0 | 1 |
| | Georg Margreitter | 0 | 0 | 0 (0) | 0 (0) | 0 | 0 | 0 |
| | Gerrit Nauber | 11 | 0 | 0 (0) | 6 (4) | 0 | 0 | 1 |
| | Johannes Geis | 45 | 5 | 16 (5) | 10 (4) | 0 | 0 | 1 |
| | Julius Valentin Biada | 20 | 2 | 1 (0) | 9 (5) | 0 | 3 | 1 |
| | Kevin Behrens | 26 | 0 | 0 (0) | 13 (9) | 0 | 0 | 3 |
| | Lukas Mühl | 40 | 0 | 0 (0) | 10 (6) | 0 | 0 | 0 |
| | Martin Fraisl | 30 | 0 | 0 (0) | 0 (0) | 0 | 0 | 0 |
| | Nikola Dovedan | 20 | 3 | 1 (0) | 8 (5) | 0 | 2 | 1 |
| | Nikolas Nartey | 22 | 1 | 1 (0) | 10 (4) | 0 | 1 | 0 |
| | Pascal Köpke | 5 | 0 | 0 (0) | 1 (0) | 0 | 0 | 1 |
| | Robin Hack | 29 | 1 | 4 (1) | 9 (3) | 0 | 0 | 2 |
| | Robin Scheu | 6 | 0 | 1 (0) | 1 (0) | 0 | 0 | 1 |
| | Sarpeet Singh | 11 | 0 | 1 (0) | 2 (0) | 0 | 0 | 0 |
| | Tim Kister | 28 | 0 | 0 (0) | 16 (12) | 0 | 1 | 2 |
| | Tim-Henry Handwerker | 39 | 1 | 2 (0) | 7 (4) | 0 | 1 | 0 |
| | Tom Krauß | 3 | 0 | 0 (0) | 2 (1) | 0 | 0 | 0 |
| | Player Name | Clearances | Blocked shots | Interceptions | Tackles | Dribbles past | Penalty committed | Saves | Saves inside box |
| --- | --- | --- | --- | --- | --- | --- | --- | --- | --- |
| | Adam Zreľák | 0 | 0 | 0 | 0 | 0 | 0 | 0 | 0 |
| | Aleksandr Zhirov | 0 | 0 | 1 | 2 | 0 | 0 | 0 | 0 |
| | Anas Ouahim | 0 | 0 | 1 | 3 | 0 | 0 | 0 | 0 |
| | Asger Sørensen | 0 | 0 | 1 | 2 | 0 | 0 | 0 | 0 |
| | Aziz Bouhaddouz | 0 | 0 | 0 | 0 | 0 | 0 | 0 | 0 |
| | Christian Mathenia | 0 | 0 | 0 | 0 | 0 | 0 | 2 | 1 |
| | Daniel Keita-Ruel | 0 | 0 | 1 | 0 | 0 | 0 | 0 | 0 |
| | Denis Linsmayer | 0 | 0 | 0 | 0 | 0 | 0 | 0 | 0 |
| | Dennis Diekmeier | 0 | 0 | 1 | 2 | 0 | 0 | 0 | 0 |
| | Diego Armando Valentin Contento | 0 | 0 | 1 | 1 | 0 | 0 | 0 | 0 |
| | Emanuel Taffertshofer | 0 | 0 | 1 | 0 | 0 | 0 | 0 | 0 |
| | Enrico Valentini | 0 | 0 | 4 | 2 | 0 | 0 | 0 | 0 |
| | Erik Zenga | 0 | 0 | 0 | 0 | 0 | 0 | 0 | 0 |
| | Fabian Nürnberger | 0 | 0 | 0 | 1 | 0 | 0 | 0 | 0 |
| | Fabian Schleusener | 0 | 0 | 1 | 0 | 0 | 0 | 0 | 0 |
| | Felix Lohkemper | 0 | 1 | 1 | 0 | 0 | 0 | 0 | 0 |
| | Georg Margreitter | 0 | 0 | 0 | 0 | 0 | 0 | 0 | 0 |
| | Gerrit Nauber | 0 | 0 | 0 | 2 | 0 | 0 | 0 | 0 |
| | Johannes Geis | 0 | 0 | 0 | 3 | 0 | 0 | 0 | 0 |
| | Julius Valentin Biada | 0 | 0 | 0 | 1 | 0 | 0 | 0 | 0 |
| | Kevin Behrens | 0 | 0 | 1 | 0 | 0 | 0 | 0 | 0 |
| | Lukas Mühl | 0 | 1 | 1 | 2 | 0 | 0 | 0 | 0 |
| | Martin Fraisl | 0 | 0 | 0 | 0 | 0 | 0 | 10 | 6 |
| | Nikola Dovedan | 0 | 0 | 0 | 0 | 0 | 0 | 0 | 0 |
| | Nikolas Nartey | 0 | 0 | 3 | 1 | 0 | 0 | 0 | 0 |
| | Pascal Köpke | 0 | 0 | 0 | 0 | 0 | 0 | 0 | 0 |
| | Robin Hack | 0 | 0 | 0 | 0 | 0 | 0 | 0 | 0 |
| | Robin Scheu | 0 | 0 | 0 | 0 | 0 | 0 | 0 | 0 |
| | Sarpeet Singh | 0 | 0 | 0 | 0 | 0 | 0 | 0 | 0 |
| | Tim Kister | 0 | 0 | 4 | 1 | 0 | 0 | 0 | 0 |
| | Tim-Henry Handwerker | 0 | 0 | 2 | 2 | 0 | 0 | 0 | 0 |
| | Tom Krauß | 0 | 0 | 0 | 0 | 0 | 0 | 0 | 0 |