Neftçi - Shkupi
Last Update 22 Oct 2020, 09:09
Neftçi vs Shkupi live stream and TV broadcast
27 Aug 2020, 16:00
Neftçi vs Shkupi
Location: Baku
Venue: Bakcell Arena
Referee: Aleksandrs Golubevs
Live streaming
TV Stations
Live comments
Data will be available at kick off time or sooner
Neftçi vs Shkupi Pre-Match Odds
| | Neftçi | Draw | Shkupi |
| --- | --- | --- | --- |
| 1xbet | 1.27 | 6.08 | 12.20 |
| bwin | 1.28 | 4.75 | 8.25 |
| WilliamHill | 1.25 | 5.00 | 10.00 |
| Bet-At-Home | 1.25 | 5.00 | 9.20 |
| Ladbrokes | 1.28 | 5.50 | 11.00 |
Statistics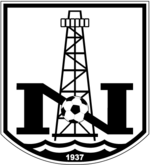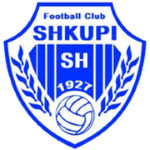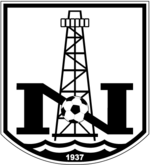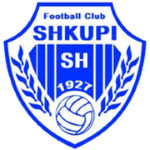 About Neftçi vs Shkupi
The match will kick off at 16:00 on 27 Aug 2020, at Bakcell Arena in Baku. The referee for this fixture will be Aleksandrs Golubevs and the lineups for both teams will be updated a few hours before the match starts.
In their previous matches, Neftçi won 3 games (Qarabağ, Sabah, Keşlə FK) and lost 1 (with Zira) while 1 games ended in draws (against Qabala). Neftçi managed to score 5 goals and conceded 3 goals (5-3).
Shkupi won 0 matches of their last five , lost 1 (with Pyunik) and 1 fixtures ended in draws (against Pyunik). The team scored 4 goals while conceding 5 (4-5).
The last direct match between Neftçi and Shkupi was played on 27 Aug 20 and was won by Neftçi with 2-1.
Neftçi vs Shkupi Prediction
According to the odds, Neftçi is the favourite of this match. A draw in Neftçi - Shkupi stands at 6.08.
All live broadcasting information can be found at the top of the page. SportsPlus.Me provides only official streaming through our partner, bet365. If the match is present in their live streaming schedule you will be able to watch it live online.
This match will be live on TV on the following stations: bwinWinlinebet, . The full list of TV stations can be found at the top of the page. Of course, some matches are not televised but you can still follow them online, if live streaming is available.
Read More...
Players
Common / Attack
Passing / Duels
Defence / Goalkeeper
| | Player Name | Goals | Assists | Shots | Shots on goal | Dribbles (succ.) | Penalty won | Hit woodwork | Minutes played | Position |
| --- | --- | --- | --- | --- | --- | --- | --- | --- | --- | --- |
| | Anton Krivotsyuk | 1 | 0 | 0 | 0 | 0 (0) | 0 | 0 | 90 | D |
| | Besar Iseni | 0 | 0 | 0 | 0 | 0 (0) | 0 | 0 | 65 | M |
| | Besart Krivanjeva | 0 | 0 | 0 | 0 | 0 (0) | 0 | 0 | 90 | D |
| | Bianor das Graças Lima da Silva Neto | 0 | 0 | 0 | 0 | 0 (0) | 0 | 0 | 90 | D |
| | Cabir Əmirli | 0 | 0 | 0 | 0 | 0 (0) | 0 | 0 | 90 | - |
| | Darko Glishikj | 0 | 0 | 0 | 0 | 0 (0) | 0 | 0 | 90 | D |
| | Dembo Darboe | 1 | 0 | 0 | 0 | 0 (0) | 0 | 0 | 90 | M |
| | Emin Mahmudov | 0 | 1 | 0 | 0 | 0 (0) | 0 | 0 | 90 | M |
| | Fatjon Jusufi | 0 | 0 | 0 | 0 | 0 (0) | 0 | 0 | 17 | M |
| | Filip Gligorov | 0 | 1 | 0 | 0 | 0 (0) | 0 | 0 | 90 | D |
| | Freddy Antonio Álvarez Rodriguez | 0 | 0 | 0 | 0 | 0 (0) | 0 | 0 | 25 | M |
| | Ilirid Ademi | 0 | 0 | 0 | 0 | 0 (0) | 0 | 0 | 73 | M |
| | Kristijan Naumovski | 0 | 0 | 0 | 0 | 0 (0) | 0 | 0 | 90 | G |
| | Lamine Diack | 0 | 0 | 0 | 0 | 0 (0) | 0 | 0 | 90 | M |
| | Mamadou Kane | 0 | 0 | 0 | 0 | 0 (0) | 0 | 0 | 90 | M |
| | Mamadou Pape Mbodj | 0 | 0 | 0 | 0 | 0 (0) | 0 | 0 | 90 | D |
| | Namiq Ələsgərov | 0 | 0 | 0 | 0 | 0 (0) | 0 | 0 | 90 | M |
| | Oumar Goudiaby | 0 | 0 | 0 | 0 | 0 (0) | 0 | 0 | 70 | A |
| | Sabir Bougrine | 1 | 0 | 0 | 0 | 0 (0) | 0 | 0 | 90 | M |
| | Sabit Bilalli | 0 | 0 | 0 | 0 | 0 (0) | 0 | 0 | 90 | M |
| | Steven Joseph-Monrose | 0 | 1 | 0 | 0 | 0 (0) | 0 | 0 | 90 | A |
| | Thallyson Augusto Tavares Dias | 0 | 0 | 0 | 0 | 0 (0) | 0 | 0 | 90 | D |
| | Yusuf Lawal | 0 | 0 | 0 | 0 | 0 (0) | 0 | 0 | 90 | A |
| | Ziyadxan Mämmädov | 0 | 0 | 0 | 0 | 0 (0) | 0 | 0 | 90 | G |
| | Player Name | Passes | Key passes | Crosses (acc.) | Duels (won) | Dispossessed | Was fouled | Fouls commited |
| --- | --- | --- | --- | --- | --- | --- | --- | --- |
| | Anton Krivotsyuk | 0 | 0 | 0 (0) | 0 (0) | 0 | 0 | 0 |
| | Besar Iseni | 0 | 0 | 0 (0) | 0 (0) | 0 | 0 | 0 |
| | Besart Krivanjeva | 0 | 0 | 0 (0) | 0 (0) | 0 | 0 | 0 |
| | Bianor das Graças Lima da Silva Neto | 0 | 0 | 0 (0) | 0 (0) | 0 | 0 | 0 |
| | Cabir Əmirli | 0 | 0 | 0 (0) | 0 (0) | 0 | 0 | 0 |
| | Darko Glishikj | 0 | 0 | 0 (0) | 0 (0) | 0 | 0 | 0 |
| | Dembo Darboe | 0 | 0 | 0 (0) | 0 (0) | 0 | 0 | 0 |
| | Emin Mahmudov | 0 | 0 | 0 (0) | 0 (0) | 0 | 0 | 0 |
| | Fatjon Jusufi | 0 | 0 | 0 (0) | 0 (0) | 0 | 0 | 0 |
| | Filip Gligorov | 0 | 0 | 0 (0) | 0 (0) | 0 | 0 | 0 |
| | Freddy Antonio Álvarez Rodriguez | 0 | 0 | 0 (0) | 0 (0) | 0 | 0 | 0 |
| | Ilirid Ademi | 0 | 0 | 0 (0) | 0 (0) | 0 | 0 | 0 |
| | Kristijan Naumovski | 0 | 0 | 0 (0) | 0 (0) | 0 | 0 | 0 |
| | Lamine Diack | 0 | 0 | 0 (0) | 0 (0) | 0 | 0 | 0 |
| | Mamadou Kane | 0 | 0 | 0 (0) | 0 (0) | 0 | 0 | 0 |
| | Mamadou Pape Mbodj | 0 | 0 | 0 (0) | 0 (0) | 0 | 0 | 0 |
| | Namiq Ələsgərov | 0 | 0 | 0 (0) | 0 (0) | 0 | 0 | 0 |
| | Oumar Goudiaby | 0 | 0 | 0 (0) | 0 (0) | 0 | 0 | 0 |
| | Sabir Bougrine | 0 | 0 | 0 (0) | 0 (0) | 0 | 0 | 0 |
| | Sabit Bilalli | 0 | 0 | 0 (0) | 0 (0) | 0 | 0 | 0 |
| | Steven Joseph-Monrose | 0 | 0 | 0 (0) | 0 (0) | 0 | 0 | 0 |
| | Thallyson Augusto Tavares Dias | 0 | 0 | 0 (0) | 0 (0) | 0 | 0 | 0 |
| | Yusuf Lawal | 0 | 0 | 0 (0) | 0 (0) | 0 | 0 | 0 |
| | Ziyadxan Mämmädov | 0 | 0 | 0 (0) | 0 (0) | 0 | 0 | 0 |
| | Player Name | Clearances | Blocked shots | Interceptions | Tackles | Dribbles past | Penalty committed | Saves | Saves inside box |
| --- | --- | --- | --- | --- | --- | --- | --- | --- | --- |
| | Anton Krivotsyuk | 0 | 0 | 0 | 0 | 0 | 0 | 0 | 0 |
| | Besar Iseni | 0 | 0 | 0 | 0 | 0 | 0 | 0 | 0 |
| | Besart Krivanjeva | 0 | 0 | 0 | 0 | 0 | 0 | 0 | 0 |
| | Bianor das Graças Lima da Silva Neto | 0 | 0 | 0 | 0 | 0 | 0 | 0 | 0 |
| | Cabir Əmirli | 0 | 0 | 0 | 0 | 0 | 0 | 0 | 0 |
| | Darko Glishikj | 0 | 0 | 0 | 0 | 0 | 0 | 0 | 0 |
| | Dembo Darboe | 0 | 0 | 0 | 0 | 0 | 0 | 0 | 0 |
| | Emin Mahmudov | 0 | 0 | 0 | 0 | 0 | 0 | 0 | 0 |
| | Fatjon Jusufi | 0 | 0 | 0 | 0 | 0 | 0 | 0 | 0 |
| | Filip Gligorov | 0 | 0 | 0 | 0 | 0 | 0 | 0 | 0 |
| | Freddy Antonio Álvarez Rodriguez | 0 | 0 | 0 | 0 | 0 | 0 | 0 | 0 |
| | Ilirid Ademi | 0 | 0 | 0 | 0 | 0 | 0 | 0 | 0 |
| | Kristijan Naumovski | 0 | 0 | 0 | 0 | 0 | 0 | 0 | 0 |
| | Lamine Diack | 0 | 0 | 0 | 0 | 0 | 0 | 0 | 0 |
| | Mamadou Kane | 0 | 0 | 0 | 0 | 0 | 0 | 0 | 0 |
| | Mamadou Pape Mbodj | 0 | 0 | 0 | 0 | 0 | 0 | 0 | 0 |
| | Namiq Ələsgərov | 0 | 0 | 0 | 0 | 0 | 0 | 0 | 0 |
| | Oumar Goudiaby | 0 | 0 | 0 | 0 | 0 | 0 | 0 | 0 |
| | Sabir Bougrine | 0 | 0 | 0 | 0 | 0 | 0 | 0 | 0 |
| | Sabit Bilalli | 0 | 0 | 0 | 0 | 0 | 0 | 0 | 0 |
| | Steven Joseph-Monrose | 0 | 0 | 0 | 0 | 0 | 0 | 0 | 0 |
| | Thallyson Augusto Tavares Dias | 0 | 0 | 0 | 0 | 0 | 0 | 0 | 0 |
| | Yusuf Lawal | 0 | 0 | 0 | 0 | 0 | 0 | 0 | 0 |
| | Ziyadxan Mämmädov | 0 | 0 | 0 | 0 | 0 | 0 | 0 | 0 |