Napoli - Atalanta
Last Update 20 Oct 2020, 21:20
Napoli vs Atalanta live stream and TV broadcast
17 Oct 2020, 13:00
Napoli vs Atalanta
Location: Napoli
Venue: Stadio San Paolo, Napoli
Referee: Marco Di Bello
Live streaming
TV Stations
Live comments
Arena Sport (Cro)
beIN Sport (Fra)
beIN Sport (Tur)
Bet.pt
bet365
BetClic.fr
Betclic.pl
Chance
CMore Fotboll (Swe)
Digi Sport 2 (Hun)
Digi Sport 2 (Rom)
Eleven Sports 2 (Pol)
Fortuna
Fortuna PL
Fortuna SK
Look Sport
Match TV
Netbet
Nova Sports (Hel)
Ruutu
Sky Sport (Ita)
Sky Sport Serie A (Ita)
Sport Italia
Sport TV (Por)
STS.pl
Tipsport
Tipsport SK
Winlinebet
Ziggo Sport Voetbal
Thats all. Game finished - Napoli 4, Atalanta 1.

Thats all. Game finished - Napoli 4, Atalanta 1.

90'

2'

Fouled by Cristian Romero - Atalanta

90'

4'

Second Half ended - Napoli 4, Atalanta 1.

90'

2'

Andrea Petagna - Napoli - won a free kick in defence.

90'

Fouled by Mario Pasalic - Atalanta

90'

1'

Hand ball by Diego Demme - Napoli

89'

Corner - Napoli. Conceded by Marco Sportiello.

90'

Andrea Petagna - Napoli - won a free kick on the right wing.

87'

Fouled by Cristian Romero - Atalanta

89'

New attacking attempt. Hirving Lozano - Napoli - shot with right foot from the centre of the box is saved in the right corner. Assist - Andrea Petagna.

86'

Diego Demme - Napoli - won a free kick in defence.

86'

Fouled by Luis Muriel - Atalanta

87'

Andrea Petagna - Napoli - won a free kick in defence.

83'

Offside - Napoli. Elseid Hysaj with a pass, however Hirving Lozano is in offside.

84'

Fouled by Diego Demme - Napoli

84'

Luis Muriel - Atalanta - won a free kick in attack.

85'

Corner - Atalanta. Conceded by Kevin Malcuit.

83'

Substitution - Napoli. Diego Demme for Fabián Ruiz.

81'

Substitution - Atalanta. Luis Muriel for Robin Gosens.

81'

Fouled by Berat Djimsiti - Atalanta

81'

Victor Osimhen - Napoli - won a free kick in defence.

81'

Berat Djimsiti - Atalanta - receive yellow card for a foul.

83'

Substitution - Napoli. Andrea Petagna for Victor Osimhen.

78'

Hirving Lozano - Napoli - won a free kick in defence.

79'

Cristian Romero - Atalanta - won a free kick in defence.

79'

Fouled by Hirving Lozano - Napoli

79'

Hirving Lozano - Napoli - receive yellow card for a foul.

80'

Missed chance. Robin Gosens - Atalanta - shot with the head from the centre of the box goes high. Assist - Johan Mojica with a cross.

78'

Fouled by Cristian Romero - Atalanta

75'

Substitution - Napoli. Kevin Malcuit for Tiemoué Bakayoko.

76'

Fouled by Rafael Tolói - Atalanta

76'

Victor Osimhen - Napoli - won a free kick in defence.

78'

Missed chance. Robin Gosens - Atalanta - shot with the head from the left side of the box is high and wide to the left. Assist - Rafael Tolói.

72'

Marten de Roon - Atalanta - won a free kick in defence.

75'

Substitution - Napoli. Stanislav Lobotka for Dries Mertens.

71'

Tiemoué Bakayoko - Napoli - won a free kick in defence.

72'

Fouled by Faouzi Ghoulam - Napoli

70'

Fouled by Sam Lammers - Atalanta

70'

Giovanni Di Lorenzo - Napoli - won a free kick in defence.

71'

Fouled by Rafael Tolói - Atalanta

70'

Missed chance. Ruslan Malinovskiy - Atalanta - shot with left foot from outside the box missed. Assist - Sam Lammers.

69'

Goal! Napoli 4, Atalanta 1. Sam Lammers - Atalanta - shot with left foot from the left side of the box to the right corner. Assist - Cristian Romero.

65'

Robin Gosens - Atalanta - won a free kick on the left wing.

66'

Fouled by Marten de Roon - Atalanta

66'

Tiemoué Bakayoko - Napoli - won a free kick in defence.

67'

Missed chance. Mario Pasalic - Atalanta - shot with left foot from outside the box is high and wide to the left. Assist - Ruslan Malinovskiy.

62'

Missed chance. Kalidou Koulibaly - Napoli - shot with left foot from the left side of the box is close, but missed to the left after corner.

63'

Substitution - Atalanta. Ruslan Malinovskiy for Josip Ilicic.

63'

Hand ball by Johan Mojica - Atalanta

64'

Fouled by Dries Mertens - Napoli

64'

Marten de Roon - Atalanta - won a free kick in defence.

65'

Fouled by Giovanni Di Lorenzo - Napoli

61'

Victor Osimhen - Napoli - won a free kick in attack.

62'

Corner - Napoli. Conceded by Berat Djimsiti.

62'

New attacking attempt. Dries Mertens - Napoli - shot with right foot from the right side of the box is saved in the left corner. Assist - Tiemoué Bakayoko.

61'

Substitution - Napoli. Faouzi Ghoulam for Matteo Politano.

61'

Fouled by Cristian Romero - Atalanta

60'

Elseid Hysaj - Napoli - won a free kick on the left wing.

60'

Fouled by Fabio Depaoli - Atalanta

59'

Fouled by Dries Mertens - Napoli

59'

Johan Mojica - Atalanta - won a free kick on the left wing.

53'

Fouled by Robin Gosens - Atalanta

53'

Matteo Politano - Napoli - won a free kick in defence.

55'

Substitution - Atalanta. Sam Lammers for Alejandro Gómez.

51'

Missed chance. Marten de Roon - Atalanta - shot with right foot from outside the box missed to the left. Assist - Josip Ilicic.

52'

Fouled by Josip Ilicic - Atalanta

52'

Kalidou Koulibaly - Napoli - won a free kick in defence.

50'

Fouled by Cristian Romero - Atalanta

50'

Victor Osimhen - Napoli - won a free kick in defence.

47'

New attacking attempt. Alejandro Gómez - Atalanta - shot with right foot from a diffucult position on the left is saved in the left corner.

45'

Substitution - Atalanta. Johan Mojica for Duván Zapata.

46'

Missed chance. Alejandro Gómez - Atalanta - shot with right foot from outside the box goes high. Assist - Marten de Roon.

45'

Second Half starts Napoli 4, Atalanta 0.

45'

Substitution - Atalanta. Berat Djimsiti for José Luis Palomino.

45'

2'

First Half ended - Napoli 4, Atalanta 0.

45'

1'

Hand ball by Tiemoué Bakayoko - Napoli

45'

1'

Fabián Ruiz - Napoli - won a free kick in defence.

45'

1'

Fouled by Robin Gosens - Atalanta

45'

1'

Robin Gosens - Atalanta - receive yellow card for a foul.

42'

Fabián Ruiz - Napoli - won a free kick in defence.

42'

Fouled by Josip Ilicic - Atalanta

43'

Goal! Napoli 4, Atalanta 0. Victor Osimhen - Napoli - shot with right foot from outside the box to the left corner. Assist - David Ospina.

41'

New attacking attempt. Rafael Tolói - Atalanta - shot with right foot from the right side of the box is saved by goalkeeper in the centre of the goal. Assist - Fabio Depaoli.

40'

New attacking attempt. Victor Osimhen - Napoli - shot with right foot from the right side of the box is saved by goalkeeper in the centre of the goal. Assist - Giovanni Di Lorenzo.

39'

Offside - Atalanta. Fabio Depaoli with a pass, however Josip Ilicic is in offside.

37'

Shot blocked. Robin Gosens - Atalanta - shot with left foot from the left side of the box is blocked. Assist - José Luis Palomino.

38'

Fouled by Rafael Tolói - Atalanta

38'

Victor Osimhen - Napoli - won a free kick on the left wing.

38'

Rafael Tolói - Atalanta - receive yellow card for a foul.

38'

New attacking attempt. Matteo Politano - Napoli - shot with left foot from outside the box is saved in the left corner. Assist - Victor Osimhen.

36'

Corner - Atalanta. Conceded by Dries Mertens.

34'

Corner - Napoli. Conceded by Cristian Romero.

35'

New attacking attempt. Giovanni Di Lorenzo - Napoli - shot with the head from the right side of the box is saved in the right corner. Assist - Kalidou Koulibaly with a cross.

35'

Fouled by Rafael Tolói - Atalanta

35'

Tiemoué Bakayoko - Napoli - won a free kick in attack.

33'

New attacking attempt. Victor Osimhen - Napoli - shot with right foot from the centre of the box is saved in the right corner. Assist - Giovanni Di Lorenzo.

33'

Corner - Napoli. Conceded by Marco Sportiello.

32'

Fouled by Rafael Tolói - Atalanta

32'

Hirving Lozano - Napoli - won a free kick on the left wing.

30'

Goal! Napoli 3, Atalanta 0. Matteo Politano - Napoli - shot with left foot from outside the box to the top right corner. Assist - Fabián Ruiz.

29'

Alejandro Gómez - Atalanta - won a free kick in defence.

29'

Fouled by Fabián Ruiz - Napoli

27'

Goal! Napoli 2, Atalanta 0. Hirving Lozano - Napoli - shot with right foot from the left side of the box to the right corner. Assist - Dries Mertens.

25'

Missed chance. Hirving Lozano - Napoli - shot with the head from the centre of the box is close, but missed to the left. Assist - Matteo Politano with a cross.

23'

Goal! Napoli 1, Atalanta 0. Hirving Lozano - Napoli - shot with left foot from few metres to the centre of the goal.

22'

Missed chance. Alejandro Gómez - Atalanta - shot with left foot from outside the box missed to the left. Assist - Josip Ilicic.

20'

Shot blocked. Dries Mertens - Napoli - shot with right foot from the right side of the box is blocked.

17'

Fouled by Alejandro Gómez - Atalanta

17'

Shot blocked. Matteo Politano - Napoli - shot with left foot from outside the box is blocked. Assist - Giovanni Di Lorenzo.

18'

Corner - Napoli. Conceded by Robin Gosens.

17'

Fabián Ruiz - Napoli - won a free kick in defence.

16'

Missed chance. Duván Zapata - Atalanta - shot with left foot from the left side of the box is high and wide to the left. Assist - Alejandro Gómez.

13'

Shot blocked. Victor Osimhen - Napoli - shot with right foot from the right side of the box is blocked. Assist - Dries Mertens.

13'

Fabio Depaoli - Atalanta - won a free kick in defence.

13'

Fouled by Hirving Lozano - Napoli

10'

Missed chance. Dries Mertens - Napoli - shot with right foot from outside the box is high and wide to the right. Assist - Tiemoué Bakayoko.

11'

New attacking attempt. Victor Osimhen - Napoli - shot with right foot from the left side of the box is saved by goalkeeper in the centre of the goal. Assist - Hirving Lozano.

11'

Shot blocked. Elseid Hysaj - Napoli - shot with right foot from the left side of the box is blocked. Assist - Victor Osimhen.

7'

Fabián Ruiz - Napoli - won a free kick in defence.

7'

Fouled by Alejandro Gómez - Atalanta

5'

Corner - Napoli. Conceded by Cristian Romero.

4'

New attacking attempt. Alejandro Gómez - Atalanta - shot with right foot from long distance on the left is saved by goalkeeper in the centre of the goal. Assist - Marten de Roon.

4'

Missed chance. Hirving Lozano - Napoli - shot with right foot from the centre of the box is close, but missed to the left. Assist - Matteo Politano.

First Half starts.

1'

Cristian Romero - Atalanta - won a free kick in defence.

1'

Fouled by Victor Osimhen - Napoli

2'

Duván Zapata - Atalanta - won a free kick in defence.

2'

Fouled by Kostas Manolas - Napoli
Napoli vs Atalanta Pre-Match Odds
| | Napoli | Draw | Atalanta |
| --- | --- | --- | --- |
| Ladbrokes | 2.35 | 3.60 | 2.80 |
| bwin | 2.15 | 3.70 | 2.95 |
| Bet-At-Home | 2.30 | 3.55 | 2.90 |
| 1xbet | 2.31 | 3.93 | 2.91 |
| WilliamHill | 2.30 | 3.60 | 2.90 |
Statistics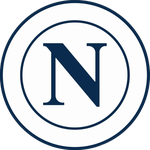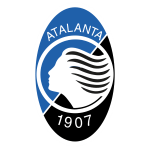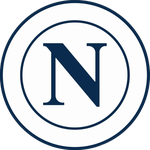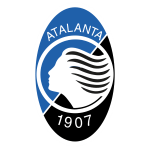 397 (82.37%)
Accurate passes
429 (86.67%)
About Napoli vs Atalanta
The match will kick off at 13:00 on 17 Oct 2020, at Stadio San Paolo, Napoli in Napoli. The referee for this fixture will be Marco Di Bello and the lineups for both teams will be updated a few hours before the match starts.
In their previous matches, Napoli won 3 games (Lazio, Parma, Genoa) and lost 1 (with Barcelona) while 1 games ended in draws (against Juventus). Napoli managed to score 12 goals and conceded 4 goals (12-4).
Atalanta won 3 matches of their last five (against Torino, Lazio, Cagliari), lost 2 (with Inter, Paris Saint Germain) and 0 fixtures ended in draws . The team scored 14 goals while conceding 9 (14-9).
The last direct match between Napoli and Atalanta was played on 17 Oct 20 and was won by Napoli with 4-1.
Napoli vs Atalanta Prediction
It is really hard to predict the winner of this game based on odds. A win for Napoli stands at 2.35, while a Atalanta win is valued at 2.80. The odds for a draw in this match are 3.60.
All live broadcasting information can be found at the top of the page. SportsPlus.Me provides only official streaming through our partner, bet365. If the match is present in their live streaming schedule you will be able to watch it live online.
This match will be live on TV on the following stations: Arena Sport (Cro), beIN Sport (Fra), beIN Sport (Tur), Bet.pt. The full list of TV stations can be found at the top of the page. Of course, some matches are not televised but you can still follow them online, if live streaming is available.
Read More...
Players
Common / Attack
Passing / Duels
Defence / Goalkeeper
| | Player Name | Goals | Assists | Shots | Shots on goal | Dribbles (succ.) | Penalty won | Hit woodwork | Minutes played | Position |
| --- | --- | --- | --- | --- | --- | --- | --- | --- | --- | --- |
| | Alejandro Darío Gómez | 0 | 0 | 4 | 2 | 3 (3) | 0 | 0 | 55 | A |
| | Andrea Petagna | 0 | 0 | 0 | 0 | 0 (0) | 0 | 0 | 8 | A |
| | Berat Djimsiti | 0 | 0 | 0 | 0 | 0 (0) | 0 | 0 | 44 | D |
| | Cristian Gabriel Romero | 0 | 1 | 0 | 0 | 2 (1) | 0 | 0 | 90 | D |
| | David Ospina Ramírez | 0 | 1 | 0 | 0 | 0 (0) | 0 | 0 | 90 | G |
| | Diego Demme | 0 | 0 | 0 | 0 | 0 (0) | 0 | 0 | 7 | M |
| | Dries Mertens | 0 | 1 | 2 | 1 | 2 (0) | 0 | 0 | 75 | M |
| | Duván Esteban Zapata Banguera | 0 | 0 | 1 | 0 | 0 (0) | 0 | 0 | 46 | A |
| | Elseid Hysaj | 0 | 0 | 0 | 0 | 1 (1) | 0 | 0 | 90 | D |
| | Fabio Depaoli | 0 | 0 | 0 | 0 | 1 (0) | 0 | 0 | 90 | M |
| | Fabián Ruiz Peña | 0 | 1 | 0 | 0 | 1 (1) | 0 | 0 | 83 | M |
| | Faouzi Ghoulam | 0 | 0 | 0 | 0 | 0 (0) | 0 | 0 | 30 | D |
| | Giovanni Di Lorenzo | 0 | 0 | 1 | 1 | 2 (0) | 0 | 0 | 90 | D |
| | Hirving Rodrigo Lozano Bahena | 2 | 0 | 5 | 3 | 3 (2) | 0 | 0 | 90 | M |
| | Johan Andrés Mojica Palacio | 0 | 0 | 0 | 0 | 2 (0) | 0 | 0 | 44 | D |
| | Josip Iličić | 0 | 0 | 0 | 0 | 3 (1) | 0 | 0 | 63 | A |
| | José Luis Palomino | 0 | 0 | 0 | 0 | 0 (0) | 0 | 0 | 46 | D |
| | Kalidou Koulibaly | 0 | 0 | 1 | 0 | 1 (1) | 0 | 0 | 90 | D |
| | Konstantinos Manolas | 0 | 0 | 0 | 0 | 0 (0) | 0 | 0 | 90 | D |
| | Kévin Malcuit | 0 | 0 | 0 | 0 | 0 (0) | 0 | 0 | 15 | D |
| | Luis Fernando Muriel Fruto | 0 | 0 | 0 | 0 | 0 (0) | 0 | 0 | 9 | A |
| | Marco Sportiello | 0 | 0 | 0 | 0 | 0 (0) | 0 | 0 | 90 | G |
| | Mario Pašalić | 0 | 0 | 1 | 0 | 1 (1) | 0 | 0 | 90 | M |
| | Marten de Roon | 0 | 0 | 1 | 0 | 0 (0) | 0 | 0 | 90 | M |
| | Matteo Politano | 1 | 0 | 2 | 2 | 1 (1) | 0 | 0 | 60 | M |
| | Rafael Tolói | 0 | 0 | 1 | 1 | 0 (0) | 0 | 0 | 90 | D |
| | Robin Gosens | 0 | 0 | 2 | 0 | 2 (0) | 0 | 0 | 81 | M |
| | Ruslan Malinovskiy | 0 | 0 | 1 | 0 | 1 (1) | 0 | 0 | 27 | M |
| | Sam Lammers | 1 | 0 | 1 | 1 | 2 (1) | 0 | 0 | 35 | A |
| | Stanislav Lobotka | 0 | 0 | 0 | 0 | 1 (1) | 0 | 0 | 15 | M |
| | Tiemoué Bakayoko | 0 | 0 | 0 | 0 | 2 (1) | 0 | 0 | 75 | M |
| | Victor James Osimhen | 1 | 0 | 4 | 4 | 2 (1) | 0 | 0 | 82 | A |
| | Player Name | Passes | Key passes | Crosses (acc.) | Duels (won) | Dispossessed | Was fouled | Fouls commited |
| --- | --- | --- | --- | --- | --- | --- | --- | --- |
| | Alejandro Darío Gómez | 37 | 1 | 1 (1) | 6 (4) | 0 | 1 | 2 |
| | Andrea Petagna | 7 | 1 | 0 (0) | 5 (3) | 0 | 3 | 0 |
| | Berat Djimsiti | 26 | 0 | 0 (0) | 5 (4) | 0 | 0 | 1 |
| | Cristian Gabriel Romero | 43 | 1 | 0 (0) | 12 (5) | 0 | 2 | 5 |
| | David Ospina Ramírez | 39 | 1 | 0 (0) | 0 (0) | 0 | 0 | 0 |
| | Diego Demme | 6 | 0 | 0 (0) | 3 (1) | 0 | 1 | 2 |
| | Dries Mertens | 37 | 2 | 6 (0) | 6 (1) | 0 | 0 | 2 |
| | Duván Esteban Zapata Banguera | 11 | 0 | 1 (0) | 4 (2) | 0 | 1 | 0 |
| | Elseid Hysaj | 67 | 0 | 0 (0) | 3 (3) | 0 | 1 | 0 |
| | Fabio Depaoli | 33 | 1 | 0 (0) | 7 (2) | 0 | 1 | 1 |
| | Fabián Ruiz Peña | 63 | 1 | 0 (0) | 11 (9) | 0 | 4 | 1 |
| | Faouzi Ghoulam | 8 | 0 | 2 (0) | 2 (1) | 0 | 0 | 1 |
| | Giovanni Di Lorenzo | 48 | 3 | 1 (0) | 13 (8) | 0 | 1 | 1 |
| | Hirving Rodrigo Lozano Bahena | 23 | 1 | 2 (0) | 12 (6) | 0 | 2 | 2 |
| | Johan Andrés Mojica Palacio | 27 | 1 | 3 (1) | 6 (1) | 0 | 1 | 1 |
| | Josip Iličić | 25 | 2 | 1 (0) | 8 (1) | 0 | 0 | 2 |
| | José Luis Palomino | 23 | 1 | 0 (0) | 3 (1) | 0 | 0 | 0 |
| | Kalidou Koulibaly | 56 | 1 | 1 (1) | 7 (4) | 0 | 1 | 0 |
| | Konstantinos Manolas | 26 | 0 | 0 (0) | 5 (3) | 0 | 0 | 1 |
| | Kévin Malcuit | 5 | 0 | 0 (0) | 4 (2) | 0 | 0 | 0 |
| | Luis Fernando Muriel Fruto | 2 | 0 | 1 (0) | 4 (2) | 0 | 1 | 1 |
| | Marco Sportiello | 15 | 0 | 0 (0) | 0 (0) | 0 | 0 | 0 |
| | Mario Pašalić | 67 | 0 | 0 (0) | 8 (3) | 0 | 0 | 1 |
| | Marten de Roon | 75 | 2 | 1 (0) | 12 (7) | 0 | 2 | 1 |
| | Matteo Politano | 29 | 2 | 3 (1) | 6 (3) | 0 | 1 | 0 |
| | Rafael Tolói | 59 | 1 | 2 (0) | 9 (2) | 0 | 0 | 5 |
| | Robin Gosens | 41 | 0 | 0 (0) | 13 (5) | 0 | 1 | 2 |
| | Ruslan Malinovskiy | 8 | 1 | 0 (0) | 2 (1) | 0 | 0 | 0 |
| | Sam Lammers | 3 | 1 | 0 (0) | 5 (1) | 0 | 0 | 1 |
| | Stanislav Lobotka | 9 | 0 | 0 (0) | 1 (1) | 0 | 0 | 0 |
| | Tiemoué Bakayoko | 38 | 2 | 0 (0) | 10 (9) | 0 | 3 | 1 |
| | Victor James Osimhen | 21 | 2 | 3 (2) | 16 (9) | 0 | 5 | 1 |
| | Player Name | Clearances | Blocked shots | Interceptions | Tackles | Dribbles past | Penalty committed | Saves | Saves inside box |
| --- | --- | --- | --- | --- | --- | --- | --- | --- | --- |
| | Alejandro Darío Gómez | 0 | 0 | 0 | 0 | 0 | 0 | 0 | 0 |
| | Andrea Petagna | 0 | 0 | 0 | 0 | 0 | 0 | 0 | 0 |
| | Berat Djimsiti | 0 | 0 | 3 | 2 | 0 | 0 | 0 | 0 |
| | Cristian Gabriel Romero | 0 | 0 | 3 | 2 | 0 | 0 | 0 | 0 |
| | David Ospina Ramírez | 0 | 0 | 0 | 0 | 0 | 0 | 3 | 2 |
| | Diego Demme | 0 | 0 | 0 | 0 | 0 | 0 | 0 | 0 |
| | Dries Mertens | 0 | 0 | 1 | 1 | 0 | 0 | 0 | 0 |
| | Duván Esteban Zapata Banguera | 0 | 0 | 0 | 0 | 0 | 0 | 0 | 0 |
| | Elseid Hysaj | 0 | 0 | 0 | 0 | 0 | 0 | 0 | 0 |
| | Fabio Depaoli | 0 | 0 | 1 | 0 | 0 | 0 | 0 | 0 |
| | Fabián Ruiz Peña | 0 | 0 | 1 | 3 | 0 | 0 | 0 | 0 |
| | Faouzi Ghoulam | 0 | 0 | 0 | 1 | 0 | 0 | 0 | 0 |
| | Giovanni Di Lorenzo | 0 | 0 | 1 | 6 | 0 | 0 | 0 | 0 |
| | Hirving Rodrigo Lozano Bahena | 0 | 0 | 1 | 1 | 0 | 0 | 0 | 0 |
| | Johan Andrés Mojica Palacio | 0 | 0 | 1 | 0 | 0 | 0 | 0 | 0 |
| | Josip Iličić | 0 | 0 | 0 | 0 | 0 | 0 | 0 | 0 |
| | José Luis Palomino | 0 | 0 | 0 | 1 | 0 | 0 | 0 | 0 |
| | Kalidou Koulibaly | 0 | 0 | 1 | 1 | 0 | 0 | 0 | 0 |
| | Konstantinos Manolas | 0 | 1 | 1 | 2 | 0 | 0 | 0 | 0 |
| | Kévin Malcuit | 0 | 0 | 1 | 1 | 0 | 0 | 0 | 0 |
| | Luis Fernando Muriel Fruto | 0 | 0 | 0 | 1 | 0 | 0 | 0 | 0 |
| | Marco Sportiello | 0 | 0 | 1 | 0 | 0 | 0 | 7 | 6 |
| | Mario Pašalić | 0 | 0 | 0 | 1 | 0 | 0 | 0 | 0 |
| | Marten de Roon | 0 | 0 | 1 | 4 | 0 | 0 | 0 | 0 |
| | Matteo Politano | 0 | 0 | 1 | 1 | 0 | 0 | 0 | 0 |
| | Rafael Tolói | 0 | 0 | 4 | 1 | 0 | 0 | 0 | 0 |
| | Robin Gosens | 0 | 0 | 3 | 1 | 0 | 0 | 0 | 0 |
| | Ruslan Malinovskiy | 0 | 0 | 0 | 0 | 0 | 0 | 0 | 0 |
| | Sam Lammers | 0 | 0 | 0 | 0 | 0 | 0 | 0 | 0 |
| | Stanislav Lobotka | 0 | 0 | 0 | 0 | 0 | 0 | 0 | 0 |
| | Tiemoué Bakayoko | 0 | 0 | 0 | 3 | 0 | 0 | 0 | 0 |
| | Victor James Osimhen | 0 | 0 | 0 | 1 | 0 | 0 | 0 | 0 |