Bordeaux - Nantes
Last Update 21 Oct 2020, 19:38
Bordeaux vs Nantes live stream and TV broadcast
21 Aug 2020, 17:00
Bordeaux vs Nantes
Location: Bordeaux
Venue: Stade Matmut-Atlantique
Referee: Benoît Bastien
Live streaming
TV Stations
Live comments
Arena Sport (Cro)
Arena Sport (Ser)
beIN Sport (Tur)
BetClic.fr
BT Sport
BT Sport ESPN
Chance
DAZN Deutsch
DAZN Italia
Digi Sport 1 (Hun)
Digi Sport 2 (Rom)
Eleven Sports (Por)
Fortuna
Fortuna PL
Fortuna SK
Look Sport
Nordicbet
Nova Sport 2 (Cze)
Sport TV (Slo)
STS.pl
Tipsport
Tipsport SK
Viaplay (Den)
Viaplay (Fin)
Viaplay (Nor)
Viaplay (Swe)
Viasat Fotbool (Swe)
Winlinebet
Wplay
Data will be available at kick off time or sooner
Bordeaux vs Nantes Pre-Match Odds
| | Bordeaux | Draw | Nantes |
| --- | --- | --- | --- |
| Ladbrokes | 2.65 | 2.90 | 2.90 |
| Bet-At-Home | 2.65 | 2.90 | 3.00 |
| WilliamHill | 2.60 | 3.00 | 2.90 |
| bwin | 2.75 | 2.90 | 2.95 |
| 1xbet | 2.68 | 2.93 | 3.16 |
Statistics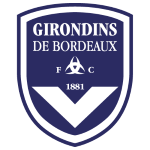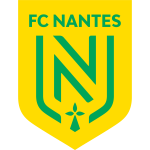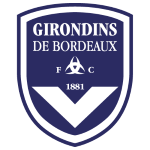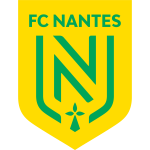 401 (83.2%)
Accurate passes
551 (89.16%)
About Bordeaux vs Nantes
The match will kick off at 17:00 on 21 Aug 2020, at Stade Matmut-Atlantique in Bordeaux. The referee for this fixture will be Benoît Bastien and the lineups for both teams will be updated a few hours before the match starts.
In their previous matches, Bordeaux won 2 games (Dijon, Nîmes) and lost 2 (with Lens, Olympique Marseille) while 1 games ended in draws (against Nice). Bordeaux managed to score 7 goals and conceded 5 goals (7-5).
Nantes won 1 matches of their last five (against Brest), lost 2 (with Lille, Nice) and 2 fixtures ended in draws (against Saint-Étienne, Lens). The team scored 6 goals while conceding 7 (6-7).
The last direct match between Bordeaux and Nantes was played on 21 Aug 20 and ended in a draw (0-0).
Bordeaux vs Nantes Prediction
It is really hard to predict the winner of this game based on odds. A win for Bordeaux stands at 2.65, while a Nantes win is valued at 2.90. The odds for a draw in this match are 2.90.
All live broadcasting information can be found at the top of the page. SportsPlus.Me provides only official streaming through our partner, bet365. If the match is present in their live streaming schedule you will be able to watch it live online.
This match will be live on TV on the following stations: Arena Sport (Cro), Arena Sport (Ser), beIN Sport (Tur), BetClic.fr. The full list of TV stations can be found at the top of the page. Of course, some matches are not televised but you can still follow them online, if live streaming is available.
Read More...
Players
Common / Attack
Passing / Duels
Defence / Goalkeeper
| | Player Name | Goals | Assists | Shots | Shots on goal | Dribbles (succ.) | Penalty won | Hit woodwork | Minutes played | Position |
| --- | --- | --- | --- | --- | --- | --- | --- | --- | --- | --- |
| | Alban Lafont | 0 | 0 | 0 | 0 | 0 (0) | 0 | 0 | 90 | G |
| | Andrei Girotto | 0 | 0 | 1 | 0 | 0 (0) | 0 | 0 | 90 | D |
| | Benoît Costil | 0 | 0 | 0 | 0 | 0 (0) | 0 | 0 | 90 | G |
| | Bridge Ndilu | 0 | 0 | 0 | 0 | 1 (0) | 0 | 0 | 23 | A |
| | Charles Traoré | 0 | 0 | 0 | 0 | 1 (0) | 0 | 0 | 82 | D |
| | Dennis Appiah | 0 | 0 | 0 | 0 | 0 (0) | 0 | 0 | 8 | D |
| | Enock Kwateng | 0 | 0 | 0 | 0 | 0 (0) | 0 | 0 | 15 | D |
| | Fábio Pereira da Silva | 0 | 0 | 0 | 0 | 0 (0) | 0 | 0 | 90 | D |
| | Imran Louza | 0 | 0 | 0 | 0 | 1 (1) | 0 | 0 | 90 | M |
| | Jimmy Briand | 0 | 0 | 0 | 0 | 0 (0) | 0 | 0 | 26 | A |
| | Josh Maja | 0 | 0 | 0 | 0 | 1 (1) | 0 | 0 | 46 | A |
| | Kader Bamba | 0 | 0 | 1 | 0 | 4 (1) | 0 | 0 | 90 | M |
| | Kalifa Coulibaly | 0 | 0 | 0 | 0 | 1 (0) | 0 | 0 | 67 | A |
| | Laurent Koscielny | 0 | 0 | 0 | 0 | 0 (0) | 0 | 0 | 90 | D |
| | Marcus Coco | 0 | 0 | 0 | 0 | 1 (0) | 0 | 0 | 7 | A |
| | Maxime Poundjé | 0 | 0 | 0 | 0 | 0 (0) | 0 | 0 | 75 | D |
| | Mehdi Zerkane | 0 | 0 | 0 | 0 | 4 (3) | 0 | 0 | 20 | M |
| | Moses Daddy Simon | 0 | 0 | 1 | 1 | 4 (3) | 0 | 0 | 90 | M |
| | Nicolas Pallois | 0 | 0 | 0 | 0 | 0 (0) | 0 | 0 | 90 | D |
| | Nicolas de Roussel de Préville | 0 | 0 | 0 | 0 | 2 (1) | 0 | 0 | 64 | A |
| | Otávio Henrique Passos Santos | 0 | 0 | 2 | 0 | 1 (1) | 0 | 0 | 90 | M |
| | Paul Baysse | 0 | 0 | 0 | 0 | 0 (0) | 0 | 0 | 90 | D |
| | Pedro Chirivella Burgos | 0 | 0 | 1 | 0 | 0 (0) | 0 | 0 | 90 | M |
| | Rémi Oudin | 0 | 0 | 0 | 0 | 1 (0) | 0 | 0 | 44 | A |
| | Samuel Kalu Ojim | 0 | 0 | 0 | 0 | 1 (0) | 0 | 0 | 15 | A |
| | Samuel Moutoussamy | 0 | 0 | 2 | 0 | 0 (0) | 0 | 0 | 83 | A |
| | Toma Bašić | 0 | 0 | 1 | 1 | 0 (0) | 0 | 0 | 90 | M |
| | Ui-jo Hwang | 0 | 0 | 2 | 0 | 1 (1) | 0 | 0 | 75 | A |
| | Youssouf Sabaly | 0 | 0 | 0 | 0 | 3 (2) | 0 | 0 | 90 | D |
| | Player Name | Passes | Key passes | Crosses (acc.) | Duels (won) | Dispossessed | Was fouled | Fouls commited |
| --- | --- | --- | --- | --- | --- | --- | --- | --- |
| | Alban Lafont | 22 | 0 | 0 (0) | 1 (1) | 0 | 1 | 0 |
| | Andrei Girotto | 86 | 0 | 0 (0) | 7 (5) | 0 | 1 | 0 |
| | Benoît Costil | 44 | 0 | 0 (0) | 0 (0) | 0 | 0 | 0 |
| | Bridge Ndilu | 6 | 0 | 0 (0) | 3 (1) | 0 | 0 | 1 |
| | Charles Traoré | 58 | 0 | 4 (0) | 11 (7) | 0 | 1 | 2 |
| | Dennis Appiah | 7 | 0 | 0 (0) | 3 (2) | 0 | 0 | 0 |
| | Enock Kwateng | 5 | 0 | 0 (0) | 2 (2) | 0 | 0 | 0 |
| | Fábio Pereira da Silva | 57 | 1 | 2 (0) | 16 (6) | 0 | 1 | 2 |
| | Imran Louza | 90 | 2 | 0 (0) | 7 (3) | 0 | 1 | 1 |
| | Jimmy Briand | 10 | 0 | 0 (0) | 4 (2) | 0 | 0 | 1 |
| | Josh Maja | 11 | 0 | 0 (0) | 6 (3) | 0 | 1 | 0 |
| | Kader Bamba | 47 | 1 | 5 (0) | 10 (6) | 0 | 2 | 1 |
| | Kalifa Coulibaly | 9 | 0 | 0 (0) | 8 (1) | 0 | 0 | 1 |
| | Laurent Koscielny | 58 | 0 | 0 (0) | 5 (3) | 0 | 1 | 0 |
| | Marcus Coco | 3 | 0 | 1 (1) | 4 (1) | 0 | 0 | 1 |
| | Maxime Poundjé | 39 | 0 | 2 (1) | 5 (2) | 0 | 2 | 0 |
| | Mehdi Zerkane | 21 | 0 | 0 (0) | 6 (3) | 0 | 0 | 1 |
| | Moses Daddy Simon | 43 | 1 | 5 (0) | 6 (3) | 0 | 0 | 0 |
| | Nicolas Pallois | 77 | 0 | 0 (0) | 6 (3) | 0 | 1 | 0 |
| | Nicolas de Roussel de Préville | 26 | 3 | 4 (1) | 11 (6) | 0 | 2 | 2 |
| | Otávio Henrique Passos Santos | 73 | 1 | 0 (0) | 10 (7) | 0 | 1 | 2 |
| | Paul Baysse | 69 | 0 | 0 (0) | 5 (4) | 0 | 0 | 0 |
| | Pedro Chirivella Burgos | 82 | 0 | 0 (0) | 11 (3) | 0 | 1 | 4 |
| | Rémi Oudin | 15 | 0 | 0 (0) | 10 (5) | 0 | 1 | 1 |
| | Samuel Kalu Ojim | 5 | 0 | 1 (0) | 8 (6) | 0 | 2 | 0 |
| | Samuel Moutoussamy | 27 | 0 | 2 (0) | 6 (1) | 0 | 1 | 2 |
| | Toma Bašić | 34 | 0 | 2 (0) | 11 (6) | 0 | 3 | 3 |
| | Ui-jo Hwang | 16 | 0 | 0 (0) | 10 (4) | 0 | 2 | 0 |
| | Youssouf Sabaly | 56 | 0 | 0 (0) | 6 (3) | 0 | 0 | 0 |
| | Player Name | Clearances | Blocked shots | Interceptions | Tackles | Dribbles past | Penalty committed | Saves | Saves inside box |
| --- | --- | --- | --- | --- | --- | --- | --- | --- | --- |
| | Alban Lafont | 0 | 0 | 0 | 0 | 0 | 0 | 1 | 0 |
| | Andrei Girotto | 0 | 0 | 0 | 2 | 0 | 0 | 0 | 0 |
| | Benoît Costil | 0 | 0 | 0 | 0 | 0 | 0 | 1 | 0 |
| | Bridge Ndilu | 0 | 0 | 0 | 0 | 0 | 0 | 0 | 0 |
| | Charles Traoré | 0 | 0 | 4 | 4 | 0 | 0 | 0 | 0 |
| | Dennis Appiah | 0 | 0 | 0 | 0 | 0 | 0 | 0 | 0 |
| | Enock Kwateng | 0 | 0 | 1 | 2 | 0 | 0 | 0 | 0 |
| | Fábio Pereira da Silva | 0 | 0 | 2 | 3 | 0 | 0 | 0 | 0 |
| | Imran Louza | 0 | 0 | 1 | 1 | 0 | 0 | 0 | 0 |
| | Jimmy Briand | 0 | 0 | 1 | 0 | 0 | 0 | 0 | 0 |
| | Josh Maja | 0 | 0 | 0 | 0 | 0 | 0 | 0 | 0 |
| | Kader Bamba | 0 | 0 | 0 | 1 | 0 | 0 | 0 | 0 |
| | Kalifa Coulibaly | 0 | 0 | 0 | 0 | 0 | 0 | 0 | 0 |
| | Laurent Koscielny | 0 | 0 | 2 | 0 | 0 | 0 | 0 | 0 |
| | Marcus Coco | 0 | 0 | 0 | 0 | 0 | 0 | 0 | 0 |
| | Maxime Poundjé | 0 | 0 | 0 | 0 | 0 | 0 | 0 | 0 |
| | Mehdi Zerkane | 0 | 0 | 0 | 0 | 0 | 0 | 0 | 0 |
| | Moses Daddy Simon | 0 | 0 | 1 | 0 | 0 | 0 | 0 | 0 |
| | Nicolas Pallois | 0 | 0 | 1 | 0 | 0 | 0 | 0 | 0 |
| | Nicolas de Roussel de Préville | 0 | 0 | 0 | 2 | 0 | 0 | 0 | 0 |
| | Otávio Henrique Passos Santos | 0 | 1 | 0 | 4 | 0 | 0 | 0 | 0 |
| | Paul Baysse | 0 | 0 | 0 | 2 | 0 | 0 | 0 | 0 |
| | Pedro Chirivella Burgos | 0 | 0 | 1 | 2 | 0 | 0 | 0 | 0 |
| | Rémi Oudin | 0 | 1 | 2 | 2 | 0 | 0 | 0 | 0 |
| | Samuel Kalu Ojim | 0 | 0 | 0 | 0 | 0 | 0 | 0 | 0 |
| | Samuel Moutoussamy | 0 | 0 | 0 | 0 | 0 | 0 | 0 | 0 |
| | Toma Bašić | 0 | 0 | 1 | 1 | 0 | 0 | 0 | 0 |
| | Ui-jo Hwang | 0 | 0 | 0 | 0 | 0 | 0 | 0 | 0 |
| | Youssouf Sabaly | 0 | 0 | 2 | 1 | 0 | 0 | 0 | 0 |