Coleraine - Motherwell
Last Update 21 Oct 2020, 11:08
Coleraine vs Motherwell live stream and TV broadcast
17 Sep 2020, 18:30
Coleraine vs Motherwell
Location: Coleraine
Venue: The Showgrounds
Referee: Antti Munukka
Live streaming
TV Stations
Live comments
Data will be available at kick off time or sooner
Data will be available at kick off time or sooner
Coleraine vs Motherwell Pre-Match Odds
| | Coleraine | Draw | Motherwell |
| --- | --- | --- | --- |
| bwin | 4.75 | 3.90 | 1.55 |
| Ladbrokes | 6.50 | 4.00 | 1.50 |
| 1xbet | 6.37 | 4.46 | 1.54 |
| Bet-At-Home | 5.40 | 3.85 | 1.50 |
Statistics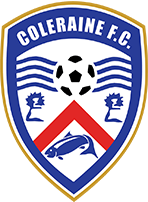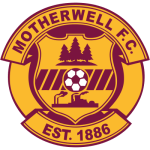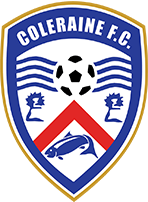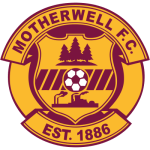 About Coleraine vs Motherwell
The match will kick off at 18:30 on 17 Sep 2020, at The Showgrounds in Coleraine. The referee for this fixture will be Antti Munukka and the lineups for both teams will be updated a few hours before the match starts.
In their previous matches, Coleraine won 3 games (Glenavon, Ballymena United, La Fiorita) and lost 1 (with Ballymena United) while 1 games ended in draws (against Maribor). Coleraine managed to score 6 goals and conceded 3 goals (6-3).
Motherwell won 1 matches of their last five (against Aberdeen), lost 2 (with Hapoel Be'er Sheva, Rangers) and 2 fixtures ended in draws (against Kilmarnock, St. Mirren). The team scored 4 goals while conceding 8 (4-8).
The last direct match between Coleraine and Motherwell was played on 17 Sep 20 and was won by Motherwell with 2-2.
Coleraine vs Motherwell Prediction
According to the odds, Motherwell is the favourite of this match. A draw in Coleraine - Motherwell stands at 3.90.
All live broadcasting information can be found at the top of the page. SportsPlus.Me provides only official streaming through our partner, bet365. If the match is present in their live streaming schedule you will be able to watch it live online.
Read More...
Players
Common / Attack
Passing / Duels
Defence / Goalkeeper
| | Player Name | Goals | Assists | Shots | Shots on goal | Dribbles (succ.) | Penalty won | Hit woodwork | Minutes played | Position |
| --- | --- | --- | --- | --- | --- | --- | --- | --- | --- | --- |
| | Aaron Jarvis | 0 | 0 | 0 | 0 | 0 (0) | 0 | 0 | 8 | M |
| | Aaron Traynor | 0 | 0 | 0 | 0 | 0 (0) | 0 | 0 | 74 | M |
| | Allan Campbell | 0 | 0 | 0 | 0 | 0 (0) | 0 | 0 | 90 | M |
| | Barry Maguire | 0 | 0 | 0 | 0 | 0 (0) | 0 | 0 | 33 | D |
| | Ben Doherty | 2 | 0 | 0 | 0 | 0 (0) | 2 | 0 | 90 | A |
| | Bevis Mugabi | 0 | 0 | 0 | 0 | 0 (0) | 0 | 0 | 89 | D |
| | Callum Lang | 1 | 0 | 0 | 0 | 0 (0) | 0 | 0 | 87 | A |
| | Chris Long | 0 | 0 | 0 | 0 | 0 (0) | 0 | 0 | 29 | A |
| | Curtis Allen | 0 | 0 | 0 | 0 | 0 (0) | 0 | 0 | 3 | A |
| | Declan Gallagher | 0 | 0 | 0 | 0 | 0 (0) | 0 | 0 | 90 | D |
| | Eoin Bradley | 0 | 0 | 0 | 0 | 0 (0) | 0 | 0 | 68 | M |
| | Gareth Deane | 0 | 0 | 0 | 0 | 0 (0) | 0 | 0 | 90 | G |
| | Gareth McConaghie | 0 | 0 | 0 | 0 | 0 (0) | 0 | 0 | 90 | D |
| | Ian Parkhill | 0 | 0 | 0 | 0 | 0 (0) | 0 | 0 | 46 | A |
| | Jake Hastie | 0 | 0 | 0 | 0 | 0 (0) | 0 | 0 | 33 | M |
| | James McLaughlin | 0 | 0 | 0 | 0 | 0 (0) | 0 | 0 | 90 | A |
| | Jamie Glackin | 0 | 0 | 0 | 0 | 0 (0) | 0 | 0 | 90 | M |
| | Josh Carson | 0 | 0 | 0 | 0 | 0 (0) | 0 | 0 | 90 | A |
| | Liam Polworth | 0 | 1 | 0 | 0 | 0 (0) | 0 | 0 | 87 | M |
| | Lyndon Kane | 0 | 0 | 0 | 0 | 0 (0) | 0 | 0 | 90 | D |
| | Mark O'Hara | 0 | 0 | 0 | 0 | 0 (0) | 0 | 0 | 90 | M |
| | Nathan McGinley | 0 | 0 | 0 | 0 | 0 (0) | 0 | 0 | 65 | D |
| | Ricki Lamie | 0 | 0 | 0 | 0 | 0 (0) | 0 | 0 | 90 | D |
| | Sherwin Dandery Seedorf | 0 | 0 | 0 | 0 | 0 (0) | 0 | 0 | 55 | A |
| | Stephen Lowry | 0 | 0 | 0 | 0 | 0 (0) | 0 | 0 | 90 | A |
| | Stephen O'Donnell | 0 | 0 | 0 | 0 | 0 (0) | 0 | 0 | 90 | D |
| | Stephen O'Donnell | 0 | 1 | 0 | 0 | 0 (0) | 0 | 0 | 90 | D |
| | Stewart Nixon | 0 | 0 | 0 | 0 | 0 (0) | 0 | 0 | 52 | A |
| | Tony Watt | 1 | 0 | 0 | 0 | 0 (0) | 0 | 0 | 90 | A |
| | Trevor Carson | 0 | 0 | 0 | 0 | 0 (0) | 0 | 0 | 90 | G |
| | Player Name | Passes | Key passes | Crosses (acc.) | Duels (won) | Dispossessed | Was fouled | Fouls commited |
| --- | --- | --- | --- | --- | --- | --- | --- | --- |
| | Aaron Jarvis | 0 | 0 | 0 (0) | 0 (0) | 0 | 0 | 0 |
| | Aaron Traynor | 0 | 0 | 0 (0) | 0 (0) | 0 | 0 | 0 |
| | Allan Campbell | 0 | 0 | 0 (0) | 0 (0) | 0 | 0 | 0 |
| | Barry Maguire | 0 | 0 | 0 (0) | 0 (0) | 0 | 0 | 0 |
| | Ben Doherty | 0 | 0 | 0 (0) | 0 (0) | 0 | 0 | 0 |
| | Bevis Mugabi | 0 | 0 | 0 (0) | 0 (0) | 0 | 0 | 0 |
| | Callum Lang | 0 | 0 | 0 (0) | 0 (0) | 0 | 0 | 0 |
| | Chris Long | 0 | 0 | 0 (0) | 0 (0) | 0 | 0 | 0 |
| | Curtis Allen | 0 | 0 | 0 (0) | 0 (0) | 0 | 0 | 0 |
| | Declan Gallagher | 0 | 0 | 0 (0) | 0 (0) | 0 | 0 | 0 |
| | Eoin Bradley | 0 | 0 | 0 (0) | 0 (0) | 0 | 0 | 0 |
| | Gareth Deane | 0 | 0 | 0 (0) | 0 (0) | 0 | 0 | 0 |
| | Gareth McConaghie | 0 | 0 | 0 (0) | 0 (0) | 0 | 0 | 0 |
| | Ian Parkhill | 0 | 0 | 0 (0) | 0 (0) | 0 | 0 | 0 |
| | Jake Hastie | 0 | 0 | 0 (0) | 0 (0) | 0 | 0 | 0 |
| | James McLaughlin | 0 | 0 | 0 (0) | 0 (0) | 0 | 0 | 0 |
| | Jamie Glackin | 0 | 0 | 0 (0) | 0 (0) | 0 | 0 | 0 |
| | Josh Carson | 0 | 0 | 0 (0) | 0 (0) | 0 | 0 | 0 |
| | Liam Polworth | 0 | 0 | 0 (0) | 0 (0) | 0 | 0 | 0 |
| | Lyndon Kane | 0 | 0 | 0 (0) | 0 (0) | 0 | 0 | 0 |
| | Mark O'Hara | 0 | 0 | 0 (0) | 0 (0) | 0 | 0 | 0 |
| | Nathan McGinley | 0 | 0 | 0 (0) | 0 (0) | 0 | 0 | 0 |
| | Ricki Lamie | 0 | 0 | 0 (0) | 0 (0) | 0 | 0 | 0 |
| | Sherwin Dandery Seedorf | 0 | 0 | 0 (0) | 0 (0) | 0 | 0 | 0 |
| | Stephen Lowry | 0 | 0 | 0 (0) | 0 (0) | 0 | 0 | 0 |
| | Stephen O'Donnell | 0 | 0 | 0 (0) | 0 (0) | 0 | 0 | 0 |
| | Stephen O'Donnell | 0 | 0 | 0 (0) | 0 (0) | 0 | 0 | 0 |
| | Stewart Nixon | 0 | 0 | 0 (0) | 0 (0) | 0 | 0 | 0 |
| | Tony Watt | 0 | 0 | 0 (0) | 0 (0) | 0 | 0 | 0 |
| | Trevor Carson | 0 | 0 | 0 (0) | 0 (0) | 0 | 0 | 0 |
| | Player Name | Clearances | Blocked shots | Interceptions | Tackles | Dribbles past | Penalty committed | Saves | Saves inside box |
| --- | --- | --- | --- | --- | --- | --- | --- | --- | --- |
| | Aaron Jarvis | 0 | 0 | 0 | 0 | 0 | 0 | 0 | 0 |
| | Aaron Traynor | 0 | 0 | 0 | 0 | 0 | 0 | 0 | 0 |
| | Allan Campbell | 0 | 0 | 0 | 0 | 0 | 0 | 0 | 0 |
| | Barry Maguire | 0 | 0 | 0 | 0 | 0 | 0 | 0 | 0 |
| | Ben Doherty | 0 | 0 | 0 | 0 | 0 | 0 | 0 | 0 |
| | Bevis Mugabi | 0 | 0 | 0 | 0 | 0 | 0 | 0 | 0 |
| | Callum Lang | 0 | 0 | 0 | 0 | 0 | 0 | 0 | 0 |
| | Chris Long | 0 | 0 | 0 | 0 | 0 | 0 | 0 | 0 |
| | Curtis Allen | 0 | 0 | 0 | 0 | 0 | 0 | 0 | 0 |
| | Declan Gallagher | 0 | 0 | 0 | 0 | 0 | 0 | 0 | 0 |
| | Eoin Bradley | 0 | 0 | 0 | 0 | 0 | 0 | 0 | 0 |
| | Gareth Deane | 0 | 0 | 0 | 0 | 0 | 0 | 0 | 0 |
| | Gareth McConaghie | 0 | 0 | 0 | 0 | 0 | 0 | 0 | 0 |
| | Ian Parkhill | 0 | 0 | 0 | 0 | 0 | 0 | 0 | 0 |
| | Jake Hastie | 0 | 0 | 0 | 0 | 0 | 0 | 0 | 0 |
| | James McLaughlin | 0 | 0 | 0 | 0 | 0 | 0 | 0 | 0 |
| | Jamie Glackin | 0 | 0 | 0 | 0 | 0 | 0 | 0 | 0 |
| | Josh Carson | 0 | 0 | 0 | 0 | 0 | 0 | 0 | 0 |
| | Liam Polworth | 0 | 0 | 0 | 0 | 0 | 0 | 0 | 0 |
| | Lyndon Kane | 0 | 0 | 0 | 0 | 0 | 0 | 0 | 0 |
| | Mark O'Hara | 0 | 0 | 0 | 0 | 0 | 0 | 0 | 0 |
| | Nathan McGinley | 0 | 0 | 0 | 0 | 0 | 0 | 0 | 0 |
| | Ricki Lamie | 0 | 0 | 0 | 0 | 0 | 0 | 0 | 0 |
| | Sherwin Dandery Seedorf | 0 | 0 | 0 | 0 | 0 | 0 | 0 | 0 |
| | Stephen Lowry | 0 | 0 | 0 | 0 | 0 | 0 | 0 | 0 |
| | Stephen O'Donnell | 0 | 0 | 0 | 0 | 0 | 0 | 0 | 0 |
| | Stephen O'Donnell | 0 | 0 | 0 | 0 | 0 | 0 | 0 | 0 |
| | Stewart Nixon | 0 | 0 | 0 | 0 | 0 | 0 | 0 | 0 |
| | Tony Watt | 0 | 0 | 0 | 0 | 0 | 0 | 0 | 0 |
| | Trevor Carson | 0 | 0 | 0 | 0 | 0 | 0 | 0 | 0 |