Rio Ave - Milan
Last Update 19 Oct 2020, 10:46
Rio Ave vs Milan live stream and TV broadcast
01 Oct 2020, 19:00
Rio Ave vs Milan
Location: Vila do Conde
Venue: Estádio do Rio Ave Futebol Clube
Referee: Jesús Gil Manzano
Live streaming
TV Stations
Live comments
Data will be available at kick off time or sooner
Data will be available at kick off time or sooner
Rio Ave vs Milan Pre-Match Odds
| | Rio Ave | Draw | Milan |
| --- | --- | --- | --- |
| WilliamHill | 5.50 | 3.70 | 1.53 |
| bwin | 5.25 | 3.80 | 1.53 |
| Ladbrokes | 5.50 | 3.80 | 1.61 |
| Bet-At-Home | 5.40 | 3.90 | 1.57 |
| 1xbet | 6.41 | 4.15 | 1.58 |
Statistics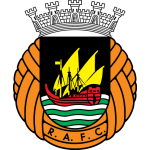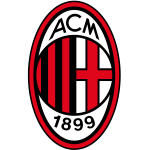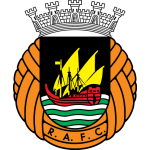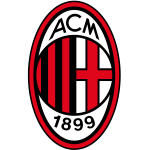 About Rio Ave vs Milan
The match will kick off at 19:00 on 01 Oct 2020, at Estádio do Rio Ave Futebol Clube in Vila do Conde. The referee for this fixture will be Jesús Gil Manzano and the lineups for both teams will be updated a few hours before the match starts.
In their previous matches, Rio Ave won 1 games (Beşiktaş) and lost 1 (with Benfica) while 3 games ended in draws (against Tondela, Vitória SC, Famalicão). Rio Ave managed to score 3 goals and conceded 6 goals (3-6).
Milan won 5 matches of their last five (against Bologna, Bodø / Glimt, Crotone, Spezia, Inter), lost 0 and 0 fixtures ended in draws . The team scored 12 goals while conceding 3 (12-3).
The last direct match between Rio Ave and Milan was played on 01 Oct 20 and was won by Milan with 2-2.
Rio Ave vs Milan Prediction
According to the odds, Milan is the favourite of this match. A draw in Rio Ave - Milan stands at 3.70.
All live broadcasting information can be found at the top of the page. SportsPlus.Me provides only official streaming through our partner, bet365. If the match is present in their live streaming schedule you will be able to watch it live online.
Read More...
Players
Common / Attack
Passing / Duels
Defence / Goalkeeper
| | Player Name | Goals | Assists | Shots | Shots on goal | Dribbles (succ.) | Penalty won | Hit woodwork | Minutes played | Position |
| --- | --- | --- | --- | --- | --- | --- | --- | --- | --- | --- |
| | Aderllan Leandro de Jesus Santos | 0 | 0 | 0 | 0 | 0 (0) | 0 | 0 | 90 | D |
| | Alexis Saelemaekers | 1 | 0 | 0 | 0 | 0 (0) | 0 | 0 | 90 | M |
| | Brahim Abdelkader Diaz | 0 | 0 | 0 | 0 | 0 (0) | 0 | 0 | 44 | M |
| | Bruno Daniel Pereira Castro Moreira | 0 | 0 | 0 | 0 | 0 (0) | 0 | 0 | 85 | A |
| | Carlos Manuel Cardoso Mané | 0 | 0 | 0 | 0 | 0 (0) | 0 | 0 | 90 | A |
| | Daniel Maldini | 0 | 0 | 0 | 0 | 0 (0) | 0 | 0 | 67 | A |
| | Davide Calabria | 0 | 0 | 0 | 0 | 0 (0) | 0 | 0 | 90 | D |
| | Diego Hipólito da Silva Lopes | 0 | 0 | 0 | 0 | 0 (0) | 0 | 0 | 90 | M |
| | Filipe Augusto Carvalho Souza | 0 | 0 | 0 | 0 | 0 (0) | 0 | 0 | 90 | M |
| | Francisco de Oliveira Geraldes | 1 | 0 | 0 | 0 | 0 (0) | 0 | 0 | 24 | M |
| | Franck Yannick Kessié | 0 | 0 | 0 | 0 | 0 (0) | 0 | 0 | 90 | M |
| | Gianluigi Donnarumma | 0 | 0 | 0 | 0 | 0 (0) | 0 | 0 | 90 | G |
| | Gustavo Lucas Domingues Piazon | 0 | 1 | 0 | 0 | 0 (0) | 0 | 0 | 90 | M |
| | Hakan Çalhanoğlu | 1 | 0 | 0 | 0 | 0 (0) | 1 | 0 | 90 | M |
| | Ismael Bennacer | 0 | 0 | 0 | 0 | 0 (0) | 0 | 0 | 90 | M |
| | Ivo Daniel Ferreira Mendonca Pinto | 0 | 0 | 0 | 0 | 0 (0) | 0 | 0 | 90 | D |
| | Jacinto Muondo Dala | 1 | 0 | 0 | 0 | 0 (0) | 0 | 0 | 5 | A |
| | Matteo Gabbia | 0 | 0 | 0 | 0 | 0 (0) | 0 | 0 | 90 | D |
| | Nikola Jambor | 0 | 0 | 0 | 0 | 0 (0) | 0 | 0 | 15 | M |
| | Nélson Macedo Monte | 0 | 0 | 0 | 0 | 0 (0) | 0 | 0 | 90 | D |
| | Pawel Kieszek | 0 | 0 | 0 | 0 | 0 (0) | 0 | 0 | 90 | G |
| | Rafael Alexandre Conceição Leão | 0 | 0 | 0 | 0 | 0 (0) | 0 | 0 | 23 | A |
| | Ricardo José Vaz Alves Monteiro | 0 | 0 | 0 | 0 | 0 (0) | 0 | 0 | 75 | M |
| | Samuel Castillejo Azuaga | 0 | 0 | 0 | 0 | 0 (0) | 0 | 0 | 46 | M |
| | Simon Thorup Kjær | 0 | 0 | 0 | 0 | 0 (0) | 0 | 0 | 90 | D |
| | Theo Bernard François Hernández | 0 | 0 | 0 | 0 | 0 (0) | 0 | 0 | 90 | D |
| | Toni Borevković | 0 | 0 | 0 | 0 | 0 (0) | 0 | 0 | 90 | D |
| | Player Name | Passes | Key passes | Crosses (acc.) | Duels (won) | Dispossessed | Was fouled | Fouls commited |
| --- | --- | --- | --- | --- | --- | --- | --- | --- |
| | Aderllan Leandro de Jesus Santos | 0 | 0 | 0 (0) | 0 (0) | 0 | 0 | 0 |
| | Alexis Saelemaekers | 0 | 0 | 0 (0) | 0 (0) | 0 | 0 | 0 |
| | Brahim Abdelkader Diaz | 0 | 0 | 0 (0) | 0 (0) | 0 | 0 | 0 |
| | Bruno Daniel Pereira Castro Moreira | 0 | 0 | 0 (0) | 0 (0) | 0 | 0 | 0 |
| | Carlos Manuel Cardoso Mané | 0 | 0 | 0 (0) | 0 (0) | 0 | 0 | 0 |
| | Daniel Maldini | 0 | 0 | 0 (0) | 0 (0) | 0 | 0 | 0 |
| | Davide Calabria | 0 | 0 | 0 (0) | 0 (0) | 0 | 0 | 0 |
| | Diego Hipólito da Silva Lopes | 0 | 0 | 0 (0) | 0 (0) | 0 | 0 | 0 |
| | Filipe Augusto Carvalho Souza | 0 | 0 | 0 (0) | 0 (0) | 0 | 0 | 0 |
| | Francisco de Oliveira Geraldes | 0 | 0 | 0 (0) | 0 (0) | 0 | 0 | 0 |
| | Franck Yannick Kessié | 0 | 0 | 0 (0) | 0 (0) | 0 | 0 | 0 |
| | Gianluigi Donnarumma | 0 | 0 | 0 (0) | 0 (0) | 0 | 0 | 0 |
| | Gustavo Lucas Domingues Piazon | 0 | 0 | 0 (0) | 0 (0) | 0 | 0 | 0 |
| | Hakan Çalhanoğlu | 0 | 0 | 0 (0) | 0 (0) | 0 | 0 | 0 |
| | Ismael Bennacer | 0 | 0 | 0 (0) | 0 (0) | 0 | 0 | 0 |
| | Ivo Daniel Ferreira Mendonca Pinto | 0 | 0 | 0 (0) | 0 (0) | 0 | 0 | 0 |
| | Jacinto Muondo Dala | 0 | 0 | 0 (0) | 0 (0) | 0 | 0 | 0 |
| | Matteo Gabbia | 0 | 0 | 0 (0) | 0 (0) | 0 | 0 | 0 |
| | Nikola Jambor | 0 | 0 | 0 (0) | 0 (0) | 0 | 0 | 0 |
| | Nélson Macedo Monte | 0 | 0 | 0 (0) | 0 (0) | 0 | 0 | 0 |
| | Pawel Kieszek | 0 | 0 | 0 (0) | 0 (0) | 0 | 0 | 0 |
| | Rafael Alexandre Conceição Leão | 0 | 0 | 0 (0) | 0 (0) | 0 | 0 | 0 |
| | Ricardo José Vaz Alves Monteiro | 0 | 0 | 0 (0) | 0 (0) | 0 | 0 | 0 |
| | Samuel Castillejo Azuaga | 0 | 0 | 0 (0) | 0 (0) | 0 | 0 | 0 |
| | Simon Thorup Kjær | 0 | 0 | 0 (0) | 0 (0) | 0 | 0 | 0 |
| | Theo Bernard François Hernández | 0 | 0 | 0 (0) | 0 (0) | 0 | 0 | 0 |
| | Toni Borevković | 0 | 0 | 0 (0) | 0 (0) | 0 | 0 | 0 |
| | Player Name | Clearances | Blocked shots | Interceptions | Tackles | Dribbles past | Penalty committed | Saves | Saves inside box |
| --- | --- | --- | --- | --- | --- | --- | --- | --- | --- |
| | Aderllan Leandro de Jesus Santos | 0 | 0 | 0 | 0 | 0 | 0 | 0 | 0 |
| | Alexis Saelemaekers | 0 | 0 | 0 | 0 | 0 | 0 | 0 | 0 |
| | Brahim Abdelkader Diaz | 0 | 0 | 0 | 0 | 0 | 0 | 0 | 0 |
| | Bruno Daniel Pereira Castro Moreira | 0 | 0 | 0 | 0 | 0 | 0 | 0 | 0 |
| | Carlos Manuel Cardoso Mané | 0 | 0 | 0 | 0 | 0 | 0 | 0 | 0 |
| | Daniel Maldini | 0 | 0 | 0 | 0 | 0 | 0 | 0 | 0 |
| | Davide Calabria | 0 | 0 | 0 | 0 | 0 | 0 | 0 | 0 |
| | Diego Hipólito da Silva Lopes | 0 | 0 | 0 | 0 | 0 | 0 | 0 | 0 |
| | Filipe Augusto Carvalho Souza | 0 | 0 | 0 | 0 | 0 | 0 | 0 | 0 |
| | Francisco de Oliveira Geraldes | 0 | 0 | 0 | 0 | 0 | 0 | 0 | 0 |
| | Franck Yannick Kessié | 0 | 0 | 0 | 0 | 0 | 0 | 0 | 0 |
| | Gianluigi Donnarumma | 0 | 0 | 0 | 0 | 0 | 0 | 0 | 0 |
| | Gustavo Lucas Domingues Piazon | 0 | 0 | 0 | 0 | 0 | 0 | 0 | 0 |
| | Hakan Çalhanoğlu | 0 | 0 | 0 | 0 | 0 | 0 | 0 | 0 |
| | Ismael Bennacer | 0 | 0 | 0 | 0 | 0 | 0 | 0 | 0 |
| | Ivo Daniel Ferreira Mendonca Pinto | 0 | 0 | 0 | 0 | 0 | 0 | 0 | 0 |
| | Jacinto Muondo Dala | 0 | 0 | 0 | 0 | 0 | 0 | 0 | 0 |
| | Matteo Gabbia | 0 | 0 | 0 | 0 | 0 | 0 | 0 | 0 |
| | Nikola Jambor | 0 | 0 | 0 | 0 | 0 | 0 | 0 | 0 |
| | Nélson Macedo Monte | 0 | 0 | 0 | 0 | 0 | 0 | 0 | 0 |
| | Pawel Kieszek | 0 | 0 | 0 | 0 | 0 | 0 | 0 | 0 |
| | Rafael Alexandre Conceição Leão | 0 | 0 | 0 | 0 | 0 | 0 | 0 | 0 |
| | Ricardo José Vaz Alves Monteiro | 0 | 0 | 0 | 0 | 0 | 0 | 0 | 0 |
| | Samuel Castillejo Azuaga | 0 | 0 | 0 | 0 | 0 | 0 | 0 | 0 |
| | Simon Thorup Kjær | 0 | 0 | 0 | 0 | 0 | 0 | 0 | 0 |
| | Theo Bernard François Hernández | 0 | 0 | 0 | 0 | 0 | 0 | 0 | 0 |
| | Toni Borevković | 0 | 0 | 0 | 0 | 0 | 0 | 0 | 0 |