Brighton & Hove Albion - Manchester United
Last Update 20 Oct 2020, 14:11
Brighton & Hove Albion vs Manchester United live stream and TV broadcast
30 Sep 2020, 18:45
Brighton & Hove Albion vs Manchester United
Location: Falmer
Venue: The American Express Community Stadium
Referee: Graham Scott
Live streaming
TV Stations
Live comments
Arena Sport (Cro)
Arena Sport (Ser)
beIN Sport (Tur)
beIN Sport Max (Fra)
beIN Sport Max (Tur)
bet365
BetClic.fr
Betclic.pl
Chance
Diema Sport
Digi Sport 2 (Hun)
Digi Sport 4 (Rom)
Eleven Sports (Bel)
Eleven Sports 3 (Pol)
Nova Sport 2 (Cze)
Nova Sports (Hel)
Sport TV (Por)
STS.pl
Tipsport
Tipsport SK
V Sport Jalkapallo
V Sport Xtra (Swe)
Viaplay (Den)
Viaplay (Fin)
Viaplay (Nor)
Viaplay (Swe)
Data will be available at kick off time or sooner
Brighton & Hove Albion vs Manchester United Pre-Match Odds
| | Brighton & Hove Albion | Draw | Manchester United |
| --- | --- | --- | --- |
| 1xbet | 3.84 | 4.02 | 1.90 |
| WilliamHill | 3.60 | 3.70 | 1.95 |
| Ladbrokes | 3.50 | 3.50 | 2.05 |
| bwin | 3.60 | 3.60 | 1.95 |
| Bet-At-Home | 3.85 | 3.60 | 1.87 |
Statistics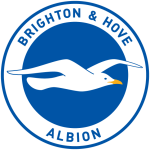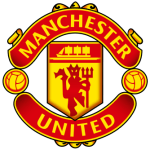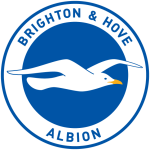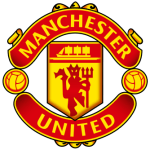 444 (87.75%)
Accurate passes
421 (84.71%)
Brighton & Hove Albion and Manchester United Matches
About Brighton & Hove Albion vs Manchester United
The match will kick off at 18:45 on 30 Sep 2020, at The American Express Community Stadium in Falmer. The referee for this fixture will be Graham Scott and the lineups for both teams will be updated a few hours before the match starts.
In their previous matches, Brighton & Hove Albion won 2 games (Newcastle United, Preston North End) and lost 1 (with Everton) while 2 games ended in draws (against Crystal Palace, West Bromwich Albion). Brighton & Hove Albion managed to score 9 goals and conceded 6 goals (9-6).
Manchester United won 3 matches of their last five (against Luton Town, Newcastle United, Paris Saint Germain), lost 1 (with Tottenham Hotspur) and 1 fixtures ended in draws (against Chelsea). The team scored 10 goals while conceding 8 (10-8).
The last direct match between Brighton & Hove Albion and Manchester United was played on 30 Sep 20 and was won by Manchester United with 0-3.
Brighton & Hove Albion vs Manchester United Prediction
According to the odds, Manchester United is the favourite of this match. A draw in Brighton & Hove Albion - Manchester United stands at 4.02.
All live broadcasting information can be found at the top of the page. SportsPlus.Me provides only official streaming through our partner, bet365. If the match is present in their live streaming schedule you will be able to watch it live online.
This match will be live on TV on the following stations: Arena Sport (Cro), Arena Sport (Ser), beIN Sport (Tur), beIN Sport Max (Fra). The full list of TV stations can be found at the top of the page. Of course, some matches are not televised but you can still follow them online, if live streaming is available.
Read More...
Players
Common / Attack
Passing / Duels
Defence / Goalkeeper
| | Player Name | Goals | Assists | Shots | Shots on goal | Dribbles (succ.) | Penalty won | Hit woodwork | Minutes played | Position |
| --- | --- | --- | --- | --- | --- | --- | --- | --- | --- | --- |
| | Alexis Mac Allister | 0 | 0 | 3 | 0 | 2 (0) | 0 | 0 | 90 | A |
| | Alireza Jahanbakhsh | 0 | 0 | 2 | 1 | 2 (1) | 0 | 0 | 50 | A |
| | Ben White | 0 | 0 | 0 | 0 | 0 (0) | 0 | 0 | 90 | D |
| | Bernardo Fernandes da Silva Junior | 0 | 0 | 0 | 0 | 0 (0) | 0 | 0 | 90 | M |
| | Brandon Williams | 0 | 0 | 0 | 0 | 2 (2) | 0 | 0 | 90 | D |
| | Dan Burn | 0 | 0 | 1 | 0 | 1 (0) | 0 | 0 | 90 | D |
| | Daniel James | 0 | 0 | 0 | 0 | 1 (1) | 0 | 0 | 69 | M |
| | Dean Henderson | 0 | 0 | 0 | 0 | 0 (0) | 0 | 0 | 90 | G |
| | Donny van de Beek | 0 | 1 | 0 | 0 | 1 (0) | 0 | 0 | 90 | M |
| | Eric Bertrand Bailly | 0 | 0 | 0 | 0 | 1 (0) | 0 | 0 | 90 | D |
| | Frederico Rodrigues Santos | 0 | 0 | 2 | 2 | 2 (0) | 0 | 0 | 81 | M |
| | Jason Steele | 0 | 0 | 0 | 0 | 0 (0) | 0 | 0 | 90 | G |
| | Jayson Molumby | 0 | 0 | 0 | 0 | 2 (1) | 0 | 0 | 81 | M |
| | Jesse Lingard | 0 | 0 | 1 | 0 | 0 (0) | 0 | 0 | 11 | M |
| | José Diogo Dalot Teixeira | 0 | 0 | 1 | 1 | 2 (1) | 0 | 0 | 90 | D |
| | Joël Veltman | 0 | 0 | 0 | 0 | 1 (0) | 0 | 0 | 90 | M |
| | Juan Manuel Mata García | 1 | 1 | 1 | 1 | 0 (0) | 0 | 0 | 90 | M |
| | Leandro Trossard | 0 | 0 | 1 | 1 | 2 (2) | 0 | 0 | 29 | A |
| | Lewis Dunk | 0 | 0 | 1 | 0 | 0 (0) | 0 | 0 | 90 | D |
| | Marcus Rashford | 0 | 0 | 0 | 0 | 1 (1) | 0 | 0 | 23 | A |
| | Max Harrison Sanders | 0 | 0 | 0 | 0 | 0 (0) | 0 | 0 | 11 | M |
| | Neal Maupay | 0 | 0 | 0 | 0 | 0 (0) | 0 | 0 | 42 | A |
| | Odion Jude Ighalo | 0 | 0 | 1 | 0 | 1 (1) | 0 | 0 | 69 | A |
| | Pascal Groß | 0 | 0 | 2 | 0 | 1 (1) | 0 | 0 | 90 | M |
| | Paul Pogba | 1 | 0 | 2 | 1 | 0 (0) | 0 | 0 | 23 | M |
| | Scott McTominay | 1 | 0 | 1 | 1 | 1 (0) | 0 | 0 | 90 | M |
| | Victor Nilsson Lindelöf | 0 | 0 | 0 | 0 | 0 (0) | 0 | 0 | 90 | D |
| | Viktor Gyökeres | 0 | 0 | 0 | 0 | 0 (0) | 0 | 0 | 63 | A |
| | Player Name | Passes | Key passes | Crosses (acc.) | Duels (won) | Dispossessed | Was fouled | Fouls commited |
| --- | --- | --- | --- | --- | --- | --- | --- | --- |
| | Alexis Mac Allister | 32 | 2 | 0 (0) | 12 (4) | 0 | 2 | 2 |
| | Alireza Jahanbakhsh | 20 | 0 | 4 (0) | 6 (2) | 0 | 0 | 1 |
| | Ben White | 64 | 0 | 0 (0) | 1 (0) | 0 | 0 | 0 |
| | Bernardo Fernandes da Silva Junior | 29 | 1 | 0 (0) | 9 (5) | 0 | 0 | 3 |
| | Brandon Williams | 64 | 0 | 0 (0) | 10 (7) | 0 | 0 | 1 |
| | Dan Burn | 44 | 2 | 1 (0) | 8 (5) | 0 | 2 | 1 |
| | Daniel James | 18 | 0 | 0 (0) | 6 (3) | 0 | 2 | 1 |
| | Dean Henderson | 31 | 0 | 0 (0) | 0 (0) | 0 | 0 | 0 |
| | Donny van de Beek | 35 | 2 | 0 (0) | 3 (0) | 0 | 0 | 0 |
| | Eric Bertrand Bailly | 54 | 0 | 0 (0) | 5 (3) | 0 | 2 | 0 |
| | Frederico Rodrigues Santos | 78 | 0 | 0 (0) | 5 (2) | 0 | 1 | 0 |
| | Jason Steele | 40 | 0 | 0 (0) | 1 (0) | 0 | 0 | 0 |
| | Jayson Molumby | 47 | 2 | 0 (0) | 8 (4) | 0 | 1 | 0 |
| | Jesse Lingard | 5 | 0 | 0 (0) | 0 (0) | 0 | 0 | 0 |
| | José Diogo Dalot Teixeira | 36 | 2 | 3 (2) | 8 (2) | 0 | 0 | 0 |
| | Joël Veltman | 54 | 0 | 3 (0) | 8 (3) | 0 | 1 | 2 |
| | Juan Manuel Mata García | 45 | 4 | 3 (1) | 8 (4) | 0 | 2 | 2 |
| | Leandro Trossard | 5 | 1 | 2 (1) | 4 (2) | 0 | 0 | 0 |
| | Lewis Dunk | 77 | 0 | 0 (0) | 4 (2) | 0 | 0 | 1 |
| | Marcus Rashford | 6 | 0 | 0 (0) | 3 (2) | 0 | 1 | 1 |
| | Max Harrison Sanders | 9 | 0 | 0 (0) | 0 (0) | 0 | 0 | 0 |
| | Neal Maupay | 14 | 0 | 0 (0) | 4 (3) | 0 | 2 | 0 |
| | Odion Jude Ighalo | 11 | 0 | 0 (0) | 6 (5) | 0 | 1 | 0 |
| | Pascal Groß | 53 | 2 | 3 (1) | 5 (2) | 0 | 0 | 2 |
| | Paul Pogba | 11 | 0 | 0 (0) | 5 (4) | 0 | 2 | 0 |
| | Scott McTominay | 41 | 0 | 0 (0) | 10 (6) | 0 | 1 | 1 |
| | Victor Nilsson Lindelöf | 62 | 0 | 0 (0) | 6 (3) | 0 | 0 | 2 |
| | Viktor Gyökeres | 18 | 0 | 0 (0) | 5 (2) | 0 | 0 | 0 |
| | Player Name | Clearances | Blocked shots | Interceptions | Tackles | Dribbles past | Penalty committed | Saves | Saves inside box |
| --- | --- | --- | --- | --- | --- | --- | --- | --- | --- |
| | Alexis Mac Allister | 0 | 0 | 1 | 1 | 0 | 0 | 0 | 0 |
| | Alireza Jahanbakhsh | 0 | 0 | 0 | 1 | 0 | 0 | 0 | 0 |
| | Ben White | 0 | 1 | 0 | 0 | 0 | 0 | 0 | 0 |
| | Bernardo Fernandes da Silva Junior | 0 | 0 | 1 | 2 | 0 | 0 | 0 | 0 |
| | Brandon Williams | 0 | 0 | 0 | 4 | 0 | 0 | 0 | 0 |
| | Dan Burn | 0 | 0 | 1 | 2 | 0 | 0 | 0 | 0 |
| | Daniel James | 0 | 0 | 0 | 0 | 0 | 0 | 0 | 0 |
| | Dean Henderson | 0 | 0 | 0 | 0 | 0 | 0 | 2 | 1 |
| | Donny van de Beek | 0 | 0 | 0 | 0 | 0 | 0 | 0 | 0 |
| | Eric Bertrand Bailly | 0 | 0 | 2 | 1 | 0 | 0 | 0 | 0 |
| | Frederico Rodrigues Santos | 0 | 0 | 3 | 1 | 0 | 0 | 0 | 0 |
| | Jason Steele | 0 | 0 | 0 | 0 | 0 | 0 | 3 | 1 |
| | Jayson Molumby | 0 | 0 | 0 | 1 | 0 | 0 | 0 | 0 |
| | Jesse Lingard | 0 | 0 | 0 | 0 | 0 | 0 | 0 | 0 |
| | José Diogo Dalot Teixeira | 0 | 0 | 0 | 1 | 0 | 0 | 0 | 0 |
| | Joël Veltman | 0 | 0 | 0 | 1 | 0 | 0 | 0 | 0 |
| | Juan Manuel Mata García | 0 | 0 | 1 | 2 | 0 | 0 | 0 | 0 |
| | Leandro Trossard | 0 | 0 | 0 | 0 | 0 | 0 | 0 | 0 |
| | Lewis Dunk | 0 | 0 | 2 | 0 | 0 | 0 | 0 | 0 |
| | Marcus Rashford | 0 | 0 | 1 | 0 | 0 | 0 | 0 | 0 |
| | Max Harrison Sanders | 0 | 0 | 0 | 0 | 0 | 0 | 0 | 0 |
| | Neal Maupay | 0 | 0 | 0 | 1 | 0 | 0 | 0 | 0 |
| | Odion Jude Ighalo | 0 | 0 | 1 | 1 | 0 | 0 | 0 | 0 |
| | Pascal Groß | 0 | 0 | 2 | 1 | 0 | 0 | 0 | 0 |
| | Paul Pogba | 0 | 0 | 0 | 1 | 0 | 0 | 0 | 0 |
| | Scott McTominay | 0 | 0 | 1 | 4 | 0 | 0 | 0 | 0 |
| | Victor Nilsson Lindelöf | 0 | 0 | 2 | 2 | 0 | 0 | 0 | 0 |
| | Viktor Gyökeres | 0 | 0 | 0 | 1 | 0 | 0 | 0 | 0 |