Arsenal - Manchester City
Last Update 03 Aug 2020, 15:28
Arsenal vs Manchester City live stream and TV broadcast
18 Jul 2020, 18:45
Arsenal vs Manchester City
Location: London
Venue: Wembley Stadium
Referee: Jonathan Moss
Live streaming
TV Stations
Live comments
beIN Sport (Fra)
bet365
bet365.it
BetClic.fr
BT Sport
Chance
DAZN Deutsch
Diema Sport
Eleven Sports (Bel)
Eleven Sports 1 (Pol)
Eurosport 1 (Rom)
Fortuna
Fortuna PL
Fortuna SK
Kanal 9
Match TV
Spiler1 TV
Sport TV (Por)
SportKlub (BiH)
SportKlub (Cro)
SportKlub (Mac)
SportKlub (Mon)
SportKlub (Ser)
SportKlub (Slo)
STS.pl
Tipsport
Tipsport SK
TRT Spor
Unibet FR
Viaplay (Den)
Viaplay (Fin)
Viaplay (Nor)
Viasat Jalkapallo
Winlinebet
Ziggo Sport Select
Data will be available at kick off time or sooner
Arsenal vs Manchester City Pre-Match Odds
| | Arsenal | Draw | Manchester City |
| --- | --- | --- | --- |
| Ladbrokes | 7.50 | 5.00 | 1.40 |
| bwin | 7.50 | 5.50 | 1.36 |
| Bet-At-Home | 7.00 | 5.00 | 1.37 |
| WilliamHill | 8.00 | 5.25 | 1.35 |
| 1xbet | 7.09 | 5.83 | 1.38 |
Lineups
Bench
Match stats
Statistics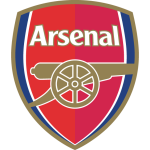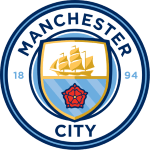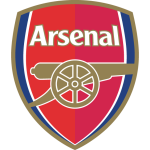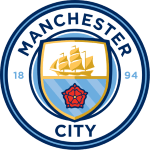 194 (71.59%)
Accurate passes
555 (88.1%)
About Arsenal vs Manchester City
The match will kick off at 18:45 on 18 Jul 2020, at Wembley Stadium in London. The referee for this fixture will be Jonathan Moss and the lineups for both teams will be updated a few hours before the match starts.
In their previous matches, Arsenal won 3 games (Liverpool, Watford, Chelsea) and lost 2 (with Tottenham Hotspur, Aston Villa) while 0 games ended in draws . Arsenal managed to score 8 goals and conceded 7 goals (8-7).
Manchester City won 5 matches of their last five (against Newcastle United, Brighton & Hove Albion, AFC Bournemouth, Watford, Norwich City), lost 0 and 0 fixtures ended in draws . The team scored 21 goals while conceding 1 (21-1).
The last direct match between Arsenal and Manchester City was played on 18 Jul 20 and was won by Arsenal with 2-0.
Arsenal vs Manchester City Prediction
According to the odds, Manchester City is the favourite of this match. A draw in Arsenal - Manchester City stands at 5.00.
All live broadcasting information can be found at the top of the page. SportsPlus.Me provides only official streaming through our partner, bet365. If the match is present in their live streaming schedule you will be able to watch it live online.
This match will be live on TV on the following stations: beIN Sport (Fra), bet365, bet365.it, BetClic.fr. The full list of TV stations can be found at the top of the page. Of course, some matches are not televised but you can still follow them online, if live streaming is available.
Read More...
Players
Common / Attack
Passing / Duels
Defence / Goalkeeper
| | Player Name | Goals | Assists | Shots | Shots on goal | Dribbles (succ.) | Penalty won | Hit woodwork | Minutes played | Position |
| --- | --- | --- | --- | --- | --- | --- | --- | --- | --- | --- |
| | Ainsley Maitland-Niles | 0 | 0 | 0 | 0 | 5 (3) | 0 | 0 | 90 | M |
| | Alexandre Lacazette | 0 | 0 | 0 | 0 | 2 (2) | 0 | 0 | 78 | A |
| | Aymeric Laporte | 0 | 0 | 3 | 0 | 0 (0) | 0 | 0 | 90 | D |
| | Benjamin Mendy | 0 | 0 | 0 | 0 | 5 (3) | 0 | 0 | 90 | D |
| | Damián Emiliano Martínez | 0 | 0 | 0 | 0 | 0 (0) | 0 | 0 | 90 | G |
| | Daniel Ceballos Fernández | 0 | 0 | 0 | 0 | 1 (0) | 0 | 0 | 88 | M |
| | David Josué Jiménez Silva | 0 | 0 | 1 | 0 | 2 (0) | 0 | 0 | 87 | M |
| | David Luiz Moreira Marinho | 0 | 0 | 0 | 0 | 0 (0) | 0 | 0 | 90 | D |
| | Ederson Santana de Moraes | 0 | 0 | 0 | 0 | 0 (0) | 0 | 0 | 90 | G |
| | Eric García Martret | 0 | 0 | 2 | 0 | 0 (0) | 0 | 0 | 90 | D |
| | Fernando Luiz Rosa | 0 | 0 | 0 | 0 | 0 (0) | 0 | 0 | 10 | M |
| | Gabriel Fernando de Jesus | 0 | 0 | 0 | 0 | 1 (0) | 0 | 0 | 90 | A |
| | Granit Xhaka | 0 | 0 | 0 | 0 | 0 (0) | 0 | 0 | 90 | M |
| | Héctor Bellerín Moruno | 0 | 0 | 0 | 0 | 1 (1) | 0 | 0 | 90 | M |
| | Joseph Willock | 0 | 0 | 0 | 0 | 1 (1) | 0 | 0 | 25 | M |
| | Kevin De Bruyne | 0 | 0 | 3 | 0 | 0 (0) | 0 | 0 | 90 | M |
| | Kieran Tierney | 0 | 1 | 0 | 0 | 0 (0) | 0 | 0 | 90 | D |
| | Kyle Walker | 0 | 0 | 0 | 0 | 2 (2) | 0 | 0 | 90 | D |
| | Lucas Torreira Di Pascua | 0 | 0 | 0 | 0 | 0 (0) | 0 | 0 | 19 | M |
| | Nicolas Pépé | 0 | 1 | 0 | 0 | 1 (1) | 0 | 0 | 72 | A |
| | Philip Foden | 0 | 0 | 1 | 0 | 1 (1) | 0 | 0 | 31 | A |
| | Pierre-Emerick Aubameyang | 2 | 0 | 3 | 3 | 2 (0) | 0 | 0 | 90 | A |
| | Raheem Shaquille Sterling | 0 | 0 | 4 | 0 | 4 (3) | 0 | 0 | 90 | M |
| | Riyad Mahrez | 0 | 0 | 1 | 1 | 1 (0) | 0 | 0 | 66 | M |
| | Rob Holding | 0 | 0 | 0 | 0 | 0 (0) | 0 | 0 | 10 | D |
| | Rodrigo Hernández Cascante | 0 | 0 | 1 | 0 | 0 (0) | 0 | 0 | 31 | M |
| | Sead Kolašinac | 0 | 0 | 0 | 0 | 0 (0) | 0 | 0 | 9 | D |
| | Shkodran Mustafi | 0 | 0 | 1 | 1 | 0 (0) | 0 | 0 | 87 | D |
| | İlkay Gündoğan | 0 | 0 | 0 | 0 | 0 (0) | 0 | 0 | 66 | M |
| | Player Name | Passes | Key passes | Crosses (acc.) | Duels (won) | Dispossessed | Was fouled | Fouls commited |
| --- | --- | --- | --- | --- | --- | --- | --- | --- |
| | Ainsley Maitland-Niles | 25 | 0 | 3 (0) | 12 (6) | 0 | 1 | 1 |
| | Alexandre Lacazette | 15 | 0 | 0 (0) | 9 (5) | 0 | 1 | 0 |
| | Aymeric Laporte | 120 | 0 | 2 (1) | 11 (4) | 0 | 0 | 3 |
| | Benjamin Mendy | 70 | 1 | 9 (2) | 9 (6) | 0 | 0 | 1 |
| | Damián Emiliano Martínez | 37 | 0 | 0 (0) | 0 (0) | 0 | 0 | 0 |
| | Daniel Ceballos Fernández | 24 | 1 | 2 (2) | 8 (6) | 0 | 2 | 0 |
| | David Josué Jiménez Silva | 39 | 1 | 0 (0) | 6 (2) | 0 | 1 | 1 |
| | David Luiz Moreira Marinho | 28 | 1 | 0 (0) | 7 (6) | 0 | 1 | 1 |
| | Ederson Santana de Moraes | 33 | 0 | 0 (0) | 0 (0) | 0 | 0 | 0 |
| | Eric García Martret | 72 | 0 | 0 (0) | 3 (2) | 0 | 0 | 1 |
| | Fernando Luiz Rosa | 2 | 0 | 0 (0) | 2 (0) | 0 | 0 | 0 |
| | Gabriel Fernando de Jesus | 24 | 1 | 0 (0) | 11 (2) | 0 | 1 | 1 |
| | Granit Xhaka | 30 | 0 | 0 (0) | 3 (2) | 0 | 2 | 1 |
| | Héctor Bellerín Moruno | 21 | 0 | 0 (0) | 10 (4) | 0 | 0 | 0 |
| | Joseph Willock | 0 | 0 | 0 (0) | 5 (3) | 0 | 2 | 0 |
| | Kevin De Bruyne | 63 | 9 | 15 (7) | 8 (5) | 0 | 0 | 2 |
| | Kieran Tierney | 25 | 1 | 0 (0) | 2 (1) | 0 | 0 | 0 |
| | Kyle Walker | 63 | 0 | 0 (0) | 8 (6) | 0 | 0 | 1 |
| | Lucas Torreira Di Pascua | 2 | 0 | 0 (0) | 1 (0) | 0 | 0 | 0 |
| | Nicolas Pépé | 17 | 1 | 1 (1) | 6 (3) | 0 | 1 | 0 |
| | Philip Foden | 12 | 0 | 2 (0) | 3 (3) | 0 | 0 | 0 |
| | Pierre-Emerick Aubameyang | 23 | 0 | 0 (0) | 8 (0) | 0 | 0 | 0 |
| | Raheem Shaquille Sterling | 35 | 0 | 6 (0) | 9 (4) | 0 | 0 | 0 |
| | Riyad Mahrez | 18 | 0 | 8 (1) | 6 (2) | 0 | 2 | 1 |
| | Rob Holding | 0 | 0 | 0 (0) | 2 (2) | 0 | 0 | 0 |
| | Rodrigo Hernández Cascante | 27 | 2 | 1 (1) | 2 (1) | 0 | 0 | 0 |
| | Sead Kolašinac | 0 | 0 | 0 (0) | 0 (0) | 0 | 0 | 0 |
| | Shkodran Mustafi | 20 | 0 | 0 (0) | 8 (5) | 0 | 0 | 1 |
| | İlkay Gündoğan | 53 | 0 | 0 (0) | 3 (1) | 0 | 0 | 0 |
| | Player Name | Clearances | Blocked shots | Interceptions | Tackles | Dribbles past | Penalty committed | Saves | Saves inside box |
| --- | --- | --- | --- | --- | --- | --- | --- | --- | --- |
| | Ainsley Maitland-Niles | 0 | 0 | 0 | 2 | 0 | 0 | 0 | 0 |
| | Alexandre Lacazette | 0 | 0 | 1 | 1 | 0 | 0 | 0 | 0 |
| | Aymeric Laporte | 0 | 0 | 0 | 1 | 0 | 0 | 0 | 0 |
| | Benjamin Mendy | 0 | 0 | 1 | 1 | 0 | 0 | 0 | 0 |
| | Damián Emiliano Martínez | 0 | 0 | 0 | 0 | 0 | 0 | 1 | 1 |
| | Daniel Ceballos Fernández | 0 | 0 | 3 | 4 | 0 | 0 | 0 | 0 |
| | David Josué Jiménez Silva | 0 | 0 | 0 | 1 | 0 | 0 | 0 | 0 |
| | David Luiz Moreira Marinho | 0 | 1 | 4 | 1 | 0 | 0 | 0 | 0 |
| | Ederson Santana de Moraes | 0 | 0 | 0 | 0 | 0 | 0 | 2 | 1 |
| | Eric García Martret | 0 | 0 | 3 | 0 | 0 | 0 | 0 | 0 |
| | Fernando Luiz Rosa | 0 | 0 | 0 | 0 | 0 | 0 | 0 | 0 |
| | Gabriel Fernando de Jesus | 0 | 0 | 0 | 1 | 0 | 0 | 0 | 0 |
| | Granit Xhaka | 0 | 1 | 1 | 0 | 0 | 0 | 0 | 0 |
| | Héctor Bellerín Moruno | 0 | 0 | 1 | 3 | 0 | 0 | 0 | 0 |
| | Joseph Willock | 0 | 0 | 1 | 0 | 0 | 0 | 0 | 0 |
| | Kevin De Bruyne | 0 | 0 | 0 | 5 | 0 | 0 | 0 | 0 |
| | Kieran Tierney | 0 | 1 | 0 | 1 | 0 | 0 | 0 | 0 |
| | Kyle Walker | 0 | 0 | 1 | 2 | 0 | 0 | 0 | 0 |
| | Lucas Torreira Di Pascua | 0 | 0 | 0 | 0 | 0 | 0 | 0 | 0 |
| | Nicolas Pépé | 0 | 0 | 0 | 0 | 0 | 0 | 0 | 0 |
| | Philip Foden | 0 | 0 | 0 | 0 | 0 | 0 | 0 | 0 |
| | Pierre-Emerick Aubameyang | 0 | 1 | 1 | 0 | 0 | 0 | 0 | 0 |
| | Raheem Shaquille Sterling | 0 | 0 | 0 | 0 | 0 | 0 | 0 | 0 |
| | Riyad Mahrez | 0 | 0 | 0 | 0 | 0 | 0 | 0 | 0 |
| | Rob Holding | 0 | 0 | 0 | 1 | 0 | 0 | 0 | 0 |
| | Rodrigo Hernández Cascante | 0 | 0 | 0 | 0 | 0 | 0 | 0 | 0 |
| | Sead Kolašinac | 0 | 0 | 0 | 0 | 0 | 0 | 0 | 0 |
| | Shkodran Mustafi | 0 | 0 | 1 | 3 | 0 | 0 | 0 | 0 |
| | İlkay Gündoğan | 0 | 0 | 1 | 1 | 0 | 0 | 0 | 0 |