Honvéd - Malmö FF
Last Update 19 Oct 2020, 02:54
Honvéd vs Malmö FF live stream and TV broadcast
17 Sep 2020, 19:05
Honvéd vs Malmö FF
Location: Budapest
Venue: Hidegkuti Nándor Stadion
Referee: Anastasios Papapetrou
Live streaming
TV Stations
Live comments
Data will be available at kick off time or sooner
Data will be available at kick off time or sooner
Honvéd vs Malmö FF Pre-Match Odds
| | Honvéd | Draw | Malmö FF |
| --- | --- | --- | --- |
| bwin | 5.25 | 4.10 | 1.50 |
| 1xbet | 5.68 | 4.48 | 1.58 |
| Bet-At-Home | 5.20 | 3.85 | 1.52 |
| Ladbrokes | 6.00 | 4.00 | 1.53 |
Statistics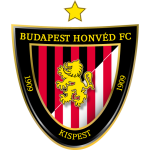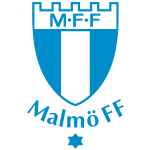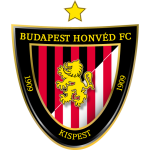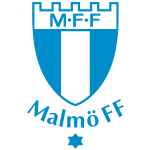 About Honvéd vs Malmö FF
The match will kick off at 19:05 on 17 Sep 2020, at Hidegkuti Nándor Stadion in Budapest. The referee for this fixture will be Anastasios Papapetrou and the lineups for both teams will be updated a few hours before the match starts.
In their previous matches, Honvéd won 2 games (Diósgyőr, Zalaegerszegi TE) and lost 2 (with Várda SE, Újpest) while 1 games ended in draws (against MOL Vidi). Honvéd managed to score 12 goals and conceded 10 goals (12-10).
Malmö FF won 3 matches of their last five (against Lokomotiva Zagreb, Häcken, Kalmar), lost 2 (with Granada, Djurgården) and 0 fixtures ended in draws . The team scored 15 goals while conceding 6 (15-6).
The last direct match between Honvéd and Malmö FF was played on 17 Sep 20 and was won by Malmö FF with 0-2.
Honvéd vs Malmö FF Prediction
According to the odds, Malmö FF is the favourite of this match. A draw in Honvéd - Malmö FF stands at 4.10.
All live broadcasting information can be found at the top of the page. SportsPlus.Me provides only official streaming through our partner, bet365. If the match is present in their live streaming schedule you will be able to watch it live online.
Read More...
Players
Common / Attack
Passing / Duels
Defence / Goalkeeper
| | Player Name | Goals | Assists | Shots | Shots on goal | Dribbles (succ.) | Penalty won | Hit woodwork | Minutes played | Position |
| --- | --- | --- | --- | --- | --- | --- | --- | --- | --- | --- |
| | Adi Nalic | 0 | 0 | 0 | 0 | 0 (0) | 0 | 0 | 23 | A |
| | Amin Sarr | 0 | 0 | 0 | 0 | 0 (0) | 0 | 0 | 67 | A |
| | Anel Ahmedhodzic | 0 | 0 | 0 | 0 | 0 (0) | 0 | 0 | 90 | D |
| | Arnór Ingvi Traustason | 1 | 0 | 0 | 0 | 0 (0) | 0 | 0 | 11 | M |
| | Barna Kesztyűs | 0 | 0 | 0 | 0 | 0 (0) | 0 | 0 | 6 | M |
| | Bence Batik | 0 | 0 | 0 | 0 | 0 (0) | 0 | 0 | 90 | D |
| | Bertalan Bocskay | 0 | 0 | 0 | 0 | 0 (0) | 0 | 0 | 84 | M |
| | Botond Baráth | 0 | 0 | 0 | 0 | 0 (0) | 0 | 0 | 90 | D |
| | Boubacar Traore | 0 | 0 | 0 | 0 | 0 (0) | 0 | 0 | 21 | A |
| | Donát Zsótér | 0 | 0 | 0 | 0 | 0 (0) | 0 | 0 | 46 | A |
| | Dániel Gazdag | 0 | 0 | 0 | 0 | 0 (0) | 0 | 0 | 90 | M |
| | Erdal Rakip | 0 | 0 | 0 | 0 | 0 (0) | 0 | 0 | 90 | M |
| | Eric Larsson | 0 | 0 | 0 | 0 | 0 (0) | 0 | 0 | 90 | D |
| | Jo Inge Berget | 0 | 2 | 0 | 0 | 0 (0) | 0 | 0 | 90 | A |
| | Johan Dahlin | 0 | 0 | 0 | 0 | 0 (0) | 0 | 0 | 90 | G |
| | Jonas Knudsen | 0 | 0 | 0 | 0 | 0 (0) | 0 | 0 | 90 | D |
| | Lasse Nielsen | 0 | 0 | 0 | 0 | 0 (0) | 0 | 0 | 90 | D |
| | Mohamed Mezghrani | 0 | 0 | 0 | 0 | 0 (0) | 0 | 0 | 90 | D |
| | Naser Aliji | 0 | 0 | 0 | 0 | 0 (0) | 0 | 0 | 90 | D |
| | Norbert Sándor Balogh | 0 | 0 | 0 | 0 | 0 (0) | 0 | 0 | 69 | A |
| | Ola Toivonen | 1 | 0 | 0 | 0 | 0 (0) | 0 | 0 | 90 | A |
| | Oscar Lewicki | 0 | 0 | 0 | 0 | 0 (0) | 0 | 0 | 90 | M |
| | Patrik Hidi | 0 | 0 | 0 | 0 | 0 (0) | 0 | 0 | 90 | M |
| | Roland Ugrai | 0 | 0 | 0 | 0 | 0 (0) | 0 | 0 | 90 | A |
| | Søren Krukow Rieks | 0 | 0 | 0 | 0 | 0 (0) | 0 | 0 | 79 | M |
| | Tomáš Tujvel | 0 | 0 | 0 | 0 | 0 (0) | 0 | 0 | 90 | G |
| | Player Name | Passes | Key passes | Crosses (acc.) | Duels (won) | Dispossessed | Was fouled | Fouls commited |
| --- | --- | --- | --- | --- | --- | --- | --- | --- |
| | Adi Nalic | 0 | 0 | 0 (0) | 0 (0) | 0 | 0 | 0 |
| | Amin Sarr | 0 | 0 | 0 (0) | 0 (0) | 0 | 0 | 0 |
| | Anel Ahmedhodzic | 0 | 0 | 0 (0) | 0 (0) | 0 | 0 | 0 |
| | Arnór Ingvi Traustason | 0 | 0 | 0 (0) | 0 (0) | 0 | 0 | 0 |
| | Barna Kesztyűs | 0 | 0 | 0 (0) | 0 (0) | 0 | 0 | 0 |
| | Bence Batik | 0 | 0 | 0 (0) | 0 (0) | 0 | 0 | 0 |
| | Bertalan Bocskay | 0 | 0 | 0 (0) | 0 (0) | 0 | 0 | 0 |
| | Botond Baráth | 0 | 0 | 0 (0) | 0 (0) | 0 | 0 | 0 |
| | Boubacar Traore | 0 | 0 | 0 (0) | 0 (0) | 0 | 0 | 0 |
| | Donát Zsótér | 0 | 0 | 0 (0) | 0 (0) | 0 | 0 | 0 |
| | Dániel Gazdag | 0 | 0 | 0 (0) | 0 (0) | 0 | 0 | 0 |
| | Erdal Rakip | 0 | 0 | 0 (0) | 0 (0) | 0 | 0 | 0 |
| | Eric Larsson | 0 | 0 | 0 (0) | 0 (0) | 0 | 0 | 0 |
| | Jo Inge Berget | 0 | 0 | 0 (0) | 0 (0) | 0 | 0 | 0 |
| | Johan Dahlin | 0 | 0 | 0 (0) | 0 (0) | 0 | 0 | 0 |
| | Jonas Knudsen | 0 | 0 | 0 (0) | 0 (0) | 0 | 0 | 0 |
| | Lasse Nielsen | 0 | 0 | 0 (0) | 0 (0) | 0 | 0 | 0 |
| | Mohamed Mezghrani | 0 | 0 | 0 (0) | 0 (0) | 0 | 0 | 0 |
| | Naser Aliji | 0 | 0 | 0 (0) | 0 (0) | 0 | 0 | 0 |
| | Norbert Sándor Balogh | 0 | 0 | 0 (0) | 0 (0) | 0 | 0 | 0 |
| | Ola Toivonen | 0 | 0 | 0 (0) | 0 (0) | 0 | 0 | 0 |
| | Oscar Lewicki | 0 | 0 | 0 (0) | 0 (0) | 0 | 0 | 0 |
| | Patrik Hidi | 0 | 0 | 0 (0) | 0 (0) | 0 | 0 | 0 |
| | Roland Ugrai | 0 | 0 | 0 (0) | 0 (0) | 0 | 0 | 0 |
| | Søren Krukow Rieks | 0 | 0 | 0 (0) | 0 (0) | 0 | 0 | 0 |
| | Tomáš Tujvel | 0 | 0 | 0 (0) | 0 (0) | 0 | 0 | 0 |
| | Player Name | Clearances | Blocked shots | Interceptions | Tackles | Dribbles past | Penalty committed | Saves | Saves inside box |
| --- | --- | --- | --- | --- | --- | --- | --- | --- | --- |
| | Adi Nalic | 0 | 0 | 0 | 0 | 0 | 0 | 0 | 0 |
| | Amin Sarr | 0 | 0 | 0 | 0 | 0 | 0 | 0 | 0 |
| | Anel Ahmedhodzic | 0 | 0 | 0 | 0 | 0 | 0 | 0 | 0 |
| | Arnór Ingvi Traustason | 0 | 0 | 0 | 0 | 0 | 0 | 0 | 0 |
| | Barna Kesztyűs | 0 | 0 | 0 | 0 | 0 | 0 | 0 | 0 |
| | Bence Batik | 0 | 0 | 0 | 0 | 0 | 0 | 0 | 0 |
| | Bertalan Bocskay | 0 | 0 | 0 | 0 | 0 | 0 | 0 | 0 |
| | Botond Baráth | 0 | 0 | 0 | 0 | 0 | 0 | 0 | 0 |
| | Boubacar Traore | 0 | 0 | 0 | 0 | 0 | 0 | 0 | 0 |
| | Donát Zsótér | 0 | 0 | 0 | 0 | 0 | 0 | 0 | 0 |
| | Dániel Gazdag | 0 | 0 | 0 | 0 | 0 | 0 | 0 | 0 |
| | Erdal Rakip | 0 | 0 | 0 | 0 | 0 | 0 | 0 | 0 |
| | Eric Larsson | 0 | 0 | 0 | 0 | 0 | 0 | 0 | 0 |
| | Jo Inge Berget | 0 | 0 | 0 | 0 | 0 | 0 | 0 | 0 |
| | Johan Dahlin | 0 | 0 | 0 | 0 | 0 | 0 | 0 | 0 |
| | Jonas Knudsen | 0 | 0 | 0 | 0 | 0 | 0 | 0 | 0 |
| | Lasse Nielsen | 0 | 0 | 0 | 0 | 0 | 0 | 0 | 0 |
| | Mohamed Mezghrani | 0 | 0 | 0 | 0 | 0 | 0 | 0 | 0 |
| | Naser Aliji | 0 | 0 | 0 | 0 | 0 | 0 | 0 | 0 |
| | Norbert Sándor Balogh | 0 | 0 | 0 | 0 | 0 | 0 | 0 | 0 |
| | Ola Toivonen | 0 | 0 | 0 | 0 | 0 | 0 | 0 | 0 |
| | Oscar Lewicki | 0 | 0 | 0 | 0 | 0 | 0 | 0 | 0 |
| | Patrik Hidi | 0 | 0 | 0 | 0 | 0 | 0 | 0 | 0 |
| | Roland Ugrai | 0 | 0 | 0 | 0 | 0 | 0 | 0 | 0 |
| | Søren Krukow Rieks | 0 | 0 | 0 | 0 | 0 | 0 | 0 | 0 |
| | Tomáš Tujvel | 0 | 0 | 0 | 0 | 0 | 0 | 0 | 0 |