Malmö FF - Cracovia Kraków
Last Update 21 Oct 2020, 17:56
Malmö FF vs Cracovia Kraków live stream and TV broadcast
27 Aug 2020, 17:00
Malmö FF vs Cracovia Kraków
Location: Malmö
Venue: Malmö Stadion
Referee: Urs Schnyder
Live streaming
TV Stations
Live comments
bet365
BetClic.fr
Canal 11 (Por)
Chance
Fortuna
Fortuna SK
Nordicbet
Sport 1 (Hun)
Sport 2 (Cze)
Sport 2 (Hun)
SportKlub (BiH)
SportKlub (Cro)
SportKlub (Mac)
SportKlub (Mon)
SportKlub (Ser)
SportKlub (Slo)
Tipsport
Tipsport SK
TVP Sport
Viaplay (Swe)
Winlinebet
Wplay
Data will be available at kick off time or sooner
Malmö FF vs Cracovia Kraków Pre-Match Odds
| | Malmö FF | Draw | Cracovia Kraków |
| --- | --- | --- | --- |
| WilliamHill | 1.52 | 3.80 | 5.50 |
| bwin | 1.62 | 3.80 | 4.60 |
| Bet-At-Home | 1.61 | 3.70 | 4.50 |
| Ladbrokes | 1.70 | 3.80 | 5.00 |
| 1xbet | 1.67 | 4.17 | 5.21 |
Statistics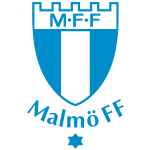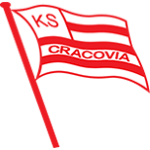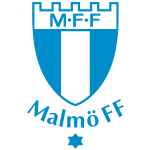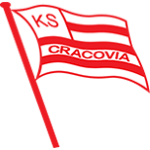 About Malmö FF vs Cracovia Kraków
The match will kick off at 17:00 on 27 Aug 2020, at Malmö Stadion in Malmö. The referee for this fixture will be Urs Schnyder and the lineups for both teams will be updated a few hours before the match starts.
In their previous matches, Malmö FF won 3 games (Lokomotiva Zagreb, Häcken, Kalmar) and lost 2 (with Granada, Djurgården) while 0 games ended in draws . Malmö FF managed to score 15 goals and conceded 6 goals (15-6).
Cracovia Kraków won 1 matches of their last five (against Piast Gliwice), lost 1 (with Śląsk Wrocław) and 3 fixtures ended in draws (against Stal Mielec, Zagłębie Lubin, Raków Częstochowa). The team scored 6 goals while conceding 7 (6-7).
The last direct match between Malmö FF and Cracovia Kraków was played on 27 Aug 20 and was won by Malmö FF with 2-0.
Malmö FF vs Cracovia Kraków Prediction
According to the odds, Malmö FF is the favourite of this match. A draw in Malmö FF - Cracovia Kraków stands at 3.80.
All live broadcasting information can be found at the top of the page. SportsPlus.Me provides only official streaming through our partner, bet365. If the match is present in their live streaming schedule you will be able to watch it live online.
This match will be live on TV on the following stations: bet365, BetClic.fr, Canal 11 (Por), Chance. The full list of TV stations can be found at the top of the page. Of course, some matches are not televised but you can still follow them online, if live streaming is available.
Read More...
Players
Common / Attack
Passing / Duels
Defence / Goalkeeper
| | Player Name | Goals | Assists | Shots | Shots on goal | Dribbles (succ.) | Penalty won | Hit woodwork | Minutes played | Position |
| --- | --- | --- | --- | --- | --- | --- | --- | --- | --- | --- |
| | Amin Sarr | 0 | 0 | 0 | 0 | 0 (0) | 0 | 0 | 23 | A |
| | Anders Christiansen | 0 | 0 | 0 | 0 | 0 (0) | 0 | 0 | 90 | M |
| | Anel Ahmedhodzic | 0 | 0 | 0 | 0 | 0 (0) | 0 | 0 | 90 | D |
| | Arnór Ingvi Traustason | 0 | 0 | 0 | 0 | 0 (0) | 0 | 0 | 15 | M |
| | Cornel Emilian Râpă | 0 | 0 | 0 | 0 | 0 (0) | 0 | 0 | 90 | D |
| | David Jablonský | 0 | 0 | 0 | 0 | 0 (0) | 0 | 0 | 90 | D |
| | Diego Gustavo Ferraresso Scheda | 0 | 0 | 0 | 0 | 0 (0) | 0 | 0 | 32 | D |
| | Erdal Rakip | 0 | 0 | 0 | 0 | 0 (0) | 0 | 0 | 75 | M |
| | Eric Larsson | 0 | 0 | 0 | 0 | 0 (0) | 0 | 0 | 90 | D |
| | Florian Loshaj | 0 | 0 | 0 | 0 | 0 (0) | 0 | 0 | 90 | M |
| | Franz Brorsson | 0 | 0 | 0 | 0 | 0 (0) | 0 | 0 | 90 | D |
| | Isaac Kiese Thelin | 0 | 1 | 0 | 0 | 0 (0) | 0 | 0 | 90 | A |
| | Jo Inge Berget | 1 | 0 | 0 | 0 | 0 (0) | 0 | 0 | 67 | A |
| | Jonas Knudsen | 0 | 0 | 0 | 0 | 0 (0) | 0 | 0 | 90 | D |
| | Lukáš Hroššo | 0 | 0 | 0 | 0 | 0 (0) | 0 | 0 | 90 | G |
| | Marcos Álvarez | 0 | 0 | 0 | 0 | 0 (0) | 0 | 0 | 79 | A |
| | Marko Johansson | 0 | 0 | 0 | 0 | 0 (0) | 0 | 0 | 90 | G |
| | Mateusz Wdowiak | 0 | 0 | 0 | 0 | 0 (0) | 0 | 0 | 90 | A |
| | Michal Helik | 0 | 0 | 0 | 0 | 0 (0) | 0 | 0 | 90 | D |
| | Michal Sipľak | 0 | 0 | 0 | 0 | 0 (0) | 0 | 0 | 58 | D |
| | Milan Dimun | 0 | 0 | 0 | 0 | 0 (0) | 0 | 0 | 44 | M |
| | Oscar Lewicki | 0 | 0 | 0 | 0 | 0 (0) | 0 | 0 | 90 | M |
| | Pelle van Amersfoort | 0 | 0 | 0 | 0 | 0 (0) | 0 | 0 | 90 | M |
| | Rivaldo Vitor Ferreira Mosca | 0 | 0 | 0 | 0 | 0 (0) | 0 | 0 | 46 | A |
| | Sergiu Cătălin Hanca | 0 | 0 | 0 | 0 | 0 (0) | 0 | 0 | 90 | M |
| | Søren Krukow Rieks | 1 | 1 | 0 | 0 | 0 (0) | 0 | 0 | 90 | M |
| | Tomáš Vestenický | 0 | 0 | 0 | 0 | 0 (0) | 0 | 0 | 11 | A |
| | Player Name | Passes | Key passes | Crosses (acc.) | Duels (won) | Dispossessed | Was fouled | Fouls commited |
| --- | --- | --- | --- | --- | --- | --- | --- | --- |
| | Amin Sarr | 0 | 0 | 0 (0) | 0 (0) | 0 | 0 | 0 |
| | Anders Christiansen | 0 | 0 | 0 (0) | 0 (0) | 0 | 0 | 0 |
| | Anel Ahmedhodzic | 0 | 0 | 0 (0) | 0 (0) | 0 | 0 | 0 |
| | Arnór Ingvi Traustason | 0 | 0 | 0 (0) | 0 (0) | 0 | 0 | 0 |
| | Cornel Emilian Râpă | 0 | 0 | 0 (0) | 0 (0) | 0 | 0 | 0 |
| | David Jablonský | 0 | 0 | 0 (0) | 0 (0) | 0 | 0 | 0 |
| | Diego Gustavo Ferraresso Scheda | 0 | 0 | 0 (0) | 0 (0) | 0 | 0 | 0 |
| | Erdal Rakip | 0 | 0 | 0 (0) | 0 (0) | 0 | 0 | 0 |
| | Eric Larsson | 0 | 0 | 0 (0) | 0 (0) | 0 | 0 | 0 |
| | Florian Loshaj | 0 | 0 | 0 (0) | 0 (0) | 0 | 0 | 0 |
| | Franz Brorsson | 0 | 0 | 0 (0) | 0 (0) | 0 | 0 | 0 |
| | Isaac Kiese Thelin | 0 | 0 | 0 (0) | 0 (0) | 0 | 0 | 0 |
| | Jo Inge Berget | 0 | 0 | 0 (0) | 0 (0) | 0 | 0 | 0 |
| | Jonas Knudsen | 0 | 0 | 0 (0) | 0 (0) | 0 | 0 | 0 |
| | Lukáš Hroššo | 0 | 0 | 0 (0) | 0 (0) | 0 | 0 | 0 |
| | Marcos Álvarez | 0 | 0 | 0 (0) | 0 (0) | 0 | 0 | 0 |
| | Marko Johansson | 0 | 0 | 0 (0) | 0 (0) | 0 | 0 | 0 |
| | Mateusz Wdowiak | 0 | 0 | 0 (0) | 0 (0) | 0 | 0 | 0 |
| | Michal Helik | 0 | 0 | 0 (0) | 0 (0) | 0 | 0 | 0 |
| | Michal Sipľak | 0 | 0 | 0 (0) | 0 (0) | 0 | 0 | 0 |
| | Milan Dimun | 0 | 0 | 0 (0) | 0 (0) | 0 | 0 | 0 |
| | Oscar Lewicki | 0 | 0 | 0 (0) | 0 (0) | 0 | 0 | 0 |
| | Pelle van Amersfoort | 0 | 0 | 0 (0) | 0 (0) | 0 | 0 | 0 |
| | Rivaldo Vitor Ferreira Mosca | 0 | 0 | 0 (0) | 0 (0) | 0 | 0 | 0 |
| | Sergiu Cătălin Hanca | 0 | 0 | 0 (0) | 0 (0) | 0 | 0 | 0 |
| | Søren Krukow Rieks | 0 | 0 | 0 (0) | 0 (0) | 0 | 0 | 0 |
| | Tomáš Vestenický | 0 | 0 | 0 (0) | 0 (0) | 0 | 0 | 0 |
| | Player Name | Clearances | Blocked shots | Interceptions | Tackles | Dribbles past | Penalty committed | Saves | Saves inside box |
| --- | --- | --- | --- | --- | --- | --- | --- | --- | --- |
| | Amin Sarr | 0 | 0 | 0 | 0 | 0 | 0 | 0 | 0 |
| | Anders Christiansen | 0 | 0 | 0 | 0 | 0 | 0 | 0 | 0 |
| | Anel Ahmedhodzic | 0 | 0 | 0 | 0 | 0 | 0 | 0 | 0 |
| | Arnór Ingvi Traustason | 0 | 0 | 0 | 0 | 0 | 0 | 0 | 0 |
| | Cornel Emilian Râpă | 0 | 0 | 0 | 0 | 0 | 0 | 0 | 0 |
| | David Jablonský | 0 | 0 | 0 | 0 | 0 | 0 | 0 | 0 |
| | Diego Gustavo Ferraresso Scheda | 0 | 0 | 0 | 0 | 0 | 0 | 0 | 0 |
| | Erdal Rakip | 0 | 0 | 0 | 0 | 0 | 0 | 0 | 0 |
| | Eric Larsson | 0 | 0 | 0 | 0 | 0 | 0 | 0 | 0 |
| | Florian Loshaj | 0 | 0 | 0 | 0 | 0 | 0 | 0 | 0 |
| | Franz Brorsson | 0 | 0 | 0 | 0 | 0 | 0 | 0 | 0 |
| | Isaac Kiese Thelin | 0 | 0 | 0 | 0 | 0 | 0 | 0 | 0 |
| | Jo Inge Berget | 0 | 0 | 0 | 0 | 0 | 0 | 0 | 0 |
| | Jonas Knudsen | 0 | 0 | 0 | 0 | 0 | 0 | 0 | 0 |
| | Lukáš Hroššo | 0 | 0 | 0 | 0 | 0 | 0 | 0 | 0 |
| | Marcos Álvarez | 0 | 0 | 0 | 0 | 0 | 0 | 0 | 0 |
| | Marko Johansson | 0 | 0 | 0 | 0 | 0 | 0 | 0 | 0 |
| | Mateusz Wdowiak | 0 | 0 | 0 | 0 | 0 | 0 | 0 | 0 |
| | Michal Helik | 0 | 0 | 0 | 0 | 0 | 0 | 0 | 0 |
| | Michal Sipľak | 0 | 0 | 0 | 0 | 0 | 0 | 0 | 0 |
| | Milan Dimun | 0 | 0 | 0 | 0 | 0 | 0 | 0 | 0 |
| | Oscar Lewicki | 0 | 0 | 0 | 0 | 0 | 0 | 0 | 0 |
| | Pelle van Amersfoort | 0 | 0 | 0 | 0 | 0 | 0 | 0 | 0 |
| | Rivaldo Vitor Ferreira Mosca | 0 | 0 | 0 | 0 | 0 | 0 | 0 | 0 |
| | Sergiu Cătălin Hanca | 0 | 0 | 0 | 0 | 0 | 0 | 0 | 0 |
| | Søren Krukow Rieks | 0 | 0 | 0 | 0 | 0 | 0 | 0 | 0 |
| | Tomáš Vestenický | 0 | 0 | 0 | 0 | 0 | 0 | 0 | 0 |