Maribor - Ludogorets
Last Update 05 Jul 2020, 11:04
29 Aug 2019, 18:15
Maribor vs Ludogorets
Location: Maribor
Venue: Ljudski vrt
Referee: Craig Pawson
Live streaming
TV Stations
Live comments
Data will be available at kick off time or sooner
90'

On: Dragos Grigore | Off: Jorginho

87'

Denis Klinar Yellow Card

86'

On: Andrej Kotnik | Off: Alexandru Cretu

85'

On: Jakub Swierczok | Off: Marcelinho

84'

On: Jakub Swierczok | Off: Marcelinho

72'

Rudi Pozeg Vancas Goal

71'

Cicinho Yellow Card

69'

On: Svetoslav Dyakov | Off: Claudiu Keserü

65'

Marcos Tavares Goal

60'

On: Marcos Tavares | Off: Rok Kronaveter

60'

Mitja Viler Yellow Card

56'

Blaz Vrhovec Yellow Card

45'

On: Denis Klinar | Off: Martin Milec

34'

Cosmin Moti Yellow Card

39'

Anton Nedyalkov Yellow Card

26'

Spiro Pericic Yellow Card

26'

Claudiu Keserü Penalty - Scored

17'

Marcelinho Goal

16'

Marcelinho Yellow Card
Pre-Match Odds
| | Maribor | Draw | Ludogorets |
| --- | --- | --- | --- |
| 1xbet | 3.00 | 3.28 | 2.40 |
| WilliamHill | 3.20 | 3.20 | 2.30 |
| bwin | 3.10 | 3.25 | 2.30 |
| Ladbrokes | 3.20 | 3.20 | 2.30 |
Statistics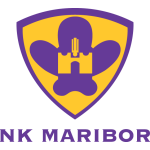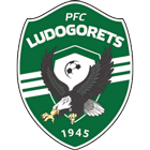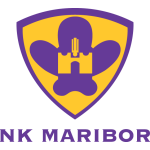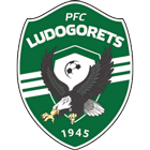 About Maribor - Ludogorets
The match will kickoff at 18:15 on 29 Aug 2019, at Ljudski vrt in Maribor. The referee for this fixture will be Craig Pawson and the lineups for both teams will be updated a few hours before kickoff time.
Maribor - Ludogorets live stream and TV broadcast
All live broadcasting information can be found at the top of the page. SportsPlus.Me provides only official streaming through our partner, bet365. If the match is present in their live streaming schedule you will be able to watch it live online.
Live streaming events follow the same rules as TV broadcasts, so the match might be blocked in some countries due to copyright property laws. To check if this match is available in your location please follow the instructions at the top of the page.
If you want to access live streaming, you need to have a funded account. This service is intended for people over 18 years of age (18+ Only). if you have a gambling problem, please visit BeGambleAware.Org.
According to 1XBet, the odds for a Maribor win stand at 3.00, while a Ludogorets win is valued at 2.40. A draw in Maribor - Ludogorets stands at 3.28.
You can check here the lineups, match events and live comments for this fixture as well as detailed statistics for each player during the game. Statistics are updated automatically every 2 minutes, so there is no need to refresh the page.
Read More...
Players
Common / Attack
Passing / Duels
Defence / Goalkeeper
| | Player Name | Goals | Assists | Shots | Shots on goal | Dribbles (succ.) | Penalty won | Hit woodwork | Minutes played | Position |
| --- | --- | --- | --- | --- | --- | --- | --- | --- | --- | --- |
| | Alexandru Crețu | 0 | 0 | 0 | 0 | 0 (0) | 0 | 0 | 87 | M |
| | Andrej Kotnik | 0 | 0 | 0 | 0 | 0 (0) | 0 | 0 | 3 | M |
| | Anicet Abel Andrianantenaina | 0 | 0 | 0 | 0 | 0 (0) | 0 | 0 | 90 | M |
| | Anton Nedyalkov | 0 | 0 | 0 | 0 | 0 (0) | 0 | 0 | 90 | D |
| | Blaž Vrhovec | 0 | 0 | 0 | 0 | 0 (0) | 0 | 0 | 90 | M |
| | Claudiu Andrei Keșerü | 1 | 0 | 0 | 0 | 0 (0) | 1 | 0 | 69 | A |
| | Cosmin Iosif Moți | 0 | 0 | 0 | 0 | 0 (0) | 0 | 0 | 90 | D |
| | Denis Klinar | 0 | 0 | 0 | 0 | 0 (0) | 0 | 0 | 44 | M |
| | Jakub Świerczok | 0 | 0 | 0 | 0 | 0 (0) | 0 | 0 | 5 | A |
| | Jasmin Mešanović | 0 | 0 | 0 | 0 | 0 (0) | 0 | 0 | 90 | A |
| | Jorge Fernando Barbosa Intima | 0 | 0 | 0 | 0 | 0 (0) | 0 | 0 | 90 | A |
| | Kenan Pirić | 0 | 0 | 0 | 0 | 0 (0) | 0 | 0 | 90 | G |
| | Luka Zahovič | 0 | 0 | 0 | 0 | 0 (0) | 0 | 0 | 90 | A |
| | Marcelo Nascimento da Costa | 1 | 0 | 0 | 0 | 0 (0) | 0 | 0 | 85 | A |
| | Marcos Magno Morales Tavares | 1 | 0 | 0 | 0 | 0 (0) | 0 | 0 | 30 | A |
| | Neuciano de Jesus Gusmão | 0 | 0 | 0 | 0 | 0 (0) | 0 | 0 | 90 | D |
| | Plamen Ivanov Iliev | 0 | 0 | 0 | 0 | 0 (0) | 0 | 0 | 90 | G |
| | Rafael Forster | 0 | 0 | 0 | 0 | 0 (0) | 0 | 0 | 90 | D |
| | Rok Kronaveter | 0 | 0 | 0 | 0 | 0 (0) | 0 | 0 | 60 | M |
| | Stéphane Badji | 0 | 0 | 0 | 0 | 0 (0) | 0 | 0 | 90 | M |
| | Svetoslav Dyakov | 0 | 0 | 0 | 0 | 0 (0) | 0 | 0 | 21 | M |
| | Wanderson Cristaldo Farias | 0 | 0 | 0 | 0 | 0 (0) | 0 | 0 | 90 | M |
| | Špiro Peričić | 0 | 0 | 0 | 0 | 0 (0) | 0 | 0 | 90 | D |
| | Player Name | Passes | Key passes | Crosses (acc.) | Duels (won) | Dispossessed | Was fouled | Fouls commited |
| --- | --- | --- | --- | --- | --- | --- | --- | --- |
| | Alexandru Crețu | 0 | 0 | 0 (0) | 0 (0) | 0 | 0 | 0 |
| | Andrej Kotnik | 0 | 0 | 0 (0) | 0 (0) | 0 | 0 | 0 |
| | Anicet Abel Andrianantenaina | 0 | 0 | 0 (0) | 0 (0) | 0 | 0 | 0 |
| | Anton Nedyalkov | 0 | 0 | 0 (0) | 0 (0) | 0 | 0 | 0 |
| | Blaž Vrhovec | 0 | 0 | 0 (0) | 0 (0) | 0 | 0 | 0 |
| | Claudiu Andrei Keșerü | 0 | 0 | 0 (0) | 0 (0) | 0 | 0 | 0 |
| | Cosmin Iosif Moți | 0 | 0 | 0 (0) | 0 (0) | 0 | 0 | 0 |
| | Denis Klinar | 0 | 0 | 0 (0) | 0 (0) | 0 | 0 | 0 |
| | Jakub Świerczok | 0 | 0 | 0 (0) | 0 (0) | 0 | 0 | 0 |
| | Jasmin Mešanović | 0 | 0 | 0 (0) | 0 (0) | 0 | 0 | 0 |
| | Jorge Fernando Barbosa Intima | 0 | 0 | 0 (0) | 0 (0) | 0 | 0 | 0 |
| | Kenan Pirić | 0 | 0 | 0 (0) | 0 (0) | 0 | 0 | 0 |
| | Luka Zahovič | 0 | 0 | 0 (0) | 0 (0) | 0 | 0 | 0 |
| | Marcelo Nascimento da Costa | 0 | 0 | 0 (0) | 0 (0) | 0 | 0 | 0 |
| | Marcos Magno Morales Tavares | 0 | 0 | 0 (0) | 0 (0) | 0 | 0 | 0 |
| | Neuciano de Jesus Gusmão | 0 | 0 | 0 (0) | 0 (0) | 0 | 0 | 0 |
| | Plamen Ivanov Iliev | 0 | 0 | 0 (0) | 0 (0) | 0 | 0 | 0 |
| | Rafael Forster | 0 | 0 | 0 (0) | 0 (0) | 0 | 0 | 0 |
| | Rok Kronaveter | 0 | 0 | 0 (0) | 0 (0) | 0 | 0 | 0 |
| | Stéphane Badji | 0 | 0 | 0 (0) | 0 (0) | 0 | 0 | 0 |
| | Svetoslav Dyakov | 0 | 0 | 0 (0) | 0 (0) | 0 | 0 | 0 |
| | Wanderson Cristaldo Farias | 0 | 0 | 0 (0) | 0 (0) | 0 | 0 | 0 |
| | Špiro Peričić | 0 | 0 | 0 (0) | 0 (0) | 0 | 0 | 0 |
| | Player Name | Clearances | Blocked shots | Interceptions | Tackles | Dribbles past | Penalty committed | Saves | Saves inside box |
| --- | --- | --- | --- | --- | --- | --- | --- | --- | --- |
| | Alexandru Crețu | 0 | 0 | 0 | 0 | 0 | 0 | 0 | 0 |
| | Andrej Kotnik | 0 | 0 | 0 | 0 | 0 | 0 | 0 | 0 |
| | Anicet Abel Andrianantenaina | 0 | 0 | 0 | 0 | 0 | 0 | 0 | 0 |
| | Anton Nedyalkov | 0 | 0 | 0 | 0 | 0 | 0 | 0 | 0 |
| | Blaž Vrhovec | 0 | 0 | 0 | 0 | 0 | 0 | 0 | 0 |
| | Claudiu Andrei Keșerü | 0 | 0 | 0 | 0 | 0 | 0 | 0 | 0 |
| | Cosmin Iosif Moți | 0 | 0 | 0 | 0 | 0 | 0 | 0 | 0 |
| | Denis Klinar | 0 | 0 | 0 | 0 | 0 | 0 | 0 | 0 |
| | Jakub Świerczok | 0 | 0 | 0 | 0 | 0 | 0 | 0 | 0 |
| | Jasmin Mešanović | 0 | 0 | 0 | 0 | 0 | 0 | 0 | 0 |
| | Jorge Fernando Barbosa Intima | 0 | 0 | 0 | 0 | 0 | 0 | 0 | 0 |
| | Kenan Pirić | 0 | 0 | 0 | 0 | 0 | 0 | 0 | 0 |
| | Luka Zahovič | 0 | 0 | 0 | 0 | 0 | 0 | 0 | 0 |
| | Marcelo Nascimento da Costa | 0 | 0 | 0 | 0 | 0 | 0 | 0 | 0 |
| | Marcos Magno Morales Tavares | 0 | 0 | 0 | 0 | 0 | 0 | 0 | 0 |
| | Neuciano de Jesus Gusmão | 0 | 0 | 0 | 0 | 0 | 0 | 0 | 0 |
| | Plamen Ivanov Iliev | 0 | 0 | 0 | 0 | 0 | 0 | 0 | 0 |
| | Rafael Forster | 0 | 0 | 0 | 0 | 0 | 0 | 0 | 0 |
| | Rok Kronaveter | 0 | 0 | 0 | 0 | 0 | 0 | 0 | 0 |
| | Stéphane Badji | 0 | 0 | 0 | 0 | 0 | 0 | 0 | 0 |
| | Svetoslav Dyakov | 0 | 0 | 0 | 0 | 0 | 0 | 0 | 0 |
| | Wanderson Cristaldo Farias | 0 | 0 | 0 | 0 | 0 | 0 | 0 | 0 |
| | Špiro Peričić | 0 | 0 | 0 | 0 | 0 | 0 | 0 | 0 |