Budućnost - Ludogorets
Last Update 19 Oct 2020, 11:35
Budućnost vs Ludogorets live stream and TV broadcast
19 Aug 2020, 18:00
Budućnost vs Ludogorets
Location: Podgorica
Venue: Stadion Pod Goricom
Referee: Ferenc Karakó
Live streaming
TV Stations
Live comments
Bet.pt
bet365
BetClic.fr
Chance
Fortuna
Fortuna PL
Fortuna SK
SportKlub (BiH)
SportKlub (Cro)
SportKlub (Mac)
SportKlub (Mon)
SportKlub (Ser)
SportKlub (Slo)
STS.pl
Tipsport
Tipsport SK
Winlinebet
Data will be available at kick off time or sooner
Budućnost vs Ludogorets Pre-Match Odds
| | Budućnost | Draw | Ludogorets |
| --- | --- | --- | --- |
| 1xbet | 11.80 | 5.38 | 1.31 |
| WilliamHill | 10.00 | 4.60 | 1.24 |
| bwin | 10.00 | 5.00 | 1.28 |
| Ladbrokes | 11.00 | 4.60 | 1.28 |
Statistics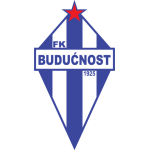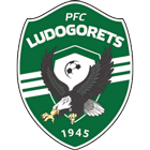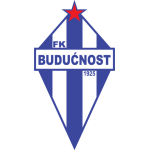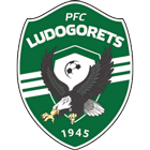 About Budućnost vs Ludogorets
The match will kick off at 18:00 on 19 Aug 2020, at Stadion Pod Goricom in Podgorica. The referee for this fixture will be Ferenc Karakó and the lineups for both teams will be updated a few hours before the match starts.
In their previous matches, Budućnost won 2 games (Trans, Astana) and lost 3 (with Zorya, Zorya, Sarajevo) while 0 games ended in draws . Budućnost managed to score 7 goals and conceded 7 goals (7-7).
Ludogorets won 3 matches of their last five (against Beroe, Dinamo Brest, Montana), lost 1 (with Antwerp) and 1 fixtures ended in draws (against Tsarsko selo). The team scored 9 goals while conceding 4 (9-4).
The last direct match between Budućnost and Ludogorets was played on 19 Aug 20 and was won by Ludogorets with 1-3.
Budućnost vs Ludogorets Prediction
According to the odds, Ludogorets is the favourite of this match. A draw in Budućnost - Ludogorets stands at 5.38.
All live broadcasting information can be found at the top of the page. SportsPlus.Me provides only official streaming through our partner, bet365. If the match is present in their live streaming schedule you will be able to watch it live online.
This match will be live on TV on the following stations: Bet.pt, bet365, BetClic.fr, Chance. The full list of TV stations can be found at the top of the page. Of course, some matches are not televised but you can still follow them online, if live streaming is available.
Read More...
Players
Common / Attack
Passing / Duels
Defence / Goalkeeper
| | Player Name | Goals | Assists | Shots | Shots on goal | Dribbles (succ.) | Penalty won | Hit woodwork | Minutes played | Position |
| --- | --- | --- | --- | --- | --- | --- | --- | --- | --- | --- |
| | Aleksandar Vujačić | 0 | 0 | 0 | 0 | 0 (0) | 0 | 0 | 13 | A |
| | Alex Paulo Menezes Santana | 0 | 0 | 0 | 0 | 0 (0) | 0 | 0 | 90 | M |
| | Anton Nedyalkov | 0 | 0 | 0 | 0 | 0 (0) | 0 | 0 | 90 | D |
| | Bernard Tekpetey | 0 | 0 | 0 | 0 | 0 (0) | 0 | 0 | 85 | A |
| | Cauly Oliveira Souza | 1 | 0 | 0 | 0 | 0 (0) | 0 | 0 | 90 | M |
| | Claudiu Andrei Keșerü | 0 | 0 | 0 | 0 | 0 (0) | 0 | 0 | 14 | A |
| | Cosmin Iosif Moți | 0 | 0 | 0 | 0 | 0 (0) | 0 | 0 | 90 | D |
| | Dejan Zarubica | 0 | 0 | 0 | 0 | 0 (0) | 0 | 0 | 8 | A |
| | Dominik Yankov | 0 | 0 | 0 | 0 | 0 (0) | 0 | 0 | 25 | M |
| | Dragoș Grigore | 0 | 0 | 0 | 0 | 0 (0) | 0 | 0 | 90 | D |
| | Higinio Marín Escavy | 1 | 0 | 0 | 0 | 0 (0) | 0 | 0 | 76 | A |
| | Igor Ivanović | 0 | 0 | 0 | 0 | 0 (0) | 0 | 0 | 90 | A |
| | Igor Ćuković | 1 | 0 | 0 | 0 | 0 (0) | 0 | 0 | 90 | D |
| | Ivan Bojović | 0 | 0 | 0 | 0 | 0 (0) | 0 | 0 | 90 | A |
| | Jorge Fernando Barbosa Intima | 0 | 1 | 0 | 0 | 0 (0) | 0 | 0 | 5 | A |
| | Luka Mirković | 0 | 0 | 0 | 0 | 0 (0) | 0 | 0 | 90 | M |
| | Mavis Tchibota | 1 | 0 | 0 | 0 | 0 (0) | 0 | 0 | 65 | A |
| | Miloš Dragojević | 0 | 0 | 0 | 0 | 0 (0) | 0 | 0 | 90 | G |
| | Miloš Raičković | 0 | 0 | 0 | 0 | 0 (0) | 0 | 0 | 82 | M |
| | Miomir Đuričković | 0 | 0 | 0 | 0 | 0 (0) | 0 | 0 | 15 | M |
| | Nemanja Sekulić | 0 | 0 | 0 | 0 | 0 (0) | 0 | 0 | 90 | M |
| | Neuciano de Jesus Gusmão | 0 | 0 | 0 | 0 | 0 (0) | 0 | 0 | 90 | D |
| | Panagiotis Moraitis | 0 | 0 | 0 | 0 | 0 (0) | 0 | 0 | 90 | A |
| | Petar Vukčević | 0 | 0 | 0 | 0 | 0 (0) | 0 | 0 | 90 | M |
| | Renan dos Santos | 0 | 0 | 0 | 0 | 0 (0) | 0 | 0 | 90 | G |
| | Stéphane Badji | 0 | 0 | 0 | 0 | 0 (0) | 0 | 0 | 90 | M |
| | Vasilije Terzić | 0 | 0 | 0 | 0 | 0 (0) | 0 | 0 | 75 | M |
| | Vladan Adžić | 0 | 0 | 0 | 0 | 0 (0) | 0 | 0 | 90 | D |
| | Player Name | Passes | Key passes | Crosses (acc.) | Duels (won) | Dispossessed | Was fouled | Fouls commited |
| --- | --- | --- | --- | --- | --- | --- | --- | --- |
| | Aleksandar Vujačić | 0 | 0 | 0 (0) | 0 (0) | 0 | 0 | 0 |
| | Alex Paulo Menezes Santana | 0 | 0 | 0 (0) | 0 (0) | 0 | 0 | 0 |
| | Anton Nedyalkov | 0 | 0 | 0 (0) | 0 (0) | 0 | 0 | 0 |
| | Bernard Tekpetey | 0 | 0 | 0 (0) | 0 (0) | 0 | 0 | 0 |
| | Cauly Oliveira Souza | 0 | 0 | 0 (0) | 0 (0) | 0 | 0 | 0 |
| | Claudiu Andrei Keșerü | 0 | 0 | 0 (0) | 0 (0) | 0 | 0 | 0 |
| | Cosmin Iosif Moți | 0 | 0 | 0 (0) | 0 (0) | 0 | 0 | 0 |
| | Dejan Zarubica | 0 | 0 | 0 (0) | 0 (0) | 0 | 0 | 0 |
| | Dominik Yankov | 0 | 0 | 0 (0) | 0 (0) | 0 | 0 | 0 |
| | Dragoș Grigore | 0 | 0 | 0 (0) | 0 (0) | 0 | 0 | 0 |
| | Higinio Marín Escavy | 0 | 0 | 0 (0) | 0 (0) | 0 | 0 | 0 |
| | Igor Ivanović | 0 | 0 | 0 (0) | 0 (0) | 0 | 0 | 0 |
| | Igor Ćuković | 0 | 0 | 0 (0) | 0 (0) | 0 | 0 | 0 |
| | Ivan Bojović | 0 | 0 | 0 (0) | 0 (0) | 0 | 0 | 0 |
| | Jorge Fernando Barbosa Intima | 0 | 0 | 0 (0) | 0 (0) | 0 | 0 | 0 |
| | Luka Mirković | 0 | 0 | 0 (0) | 0 (0) | 0 | 0 | 0 |
| | Mavis Tchibota | 0 | 0 | 0 (0) | 0 (0) | 0 | 0 | 0 |
| | Miloš Dragojević | 0 | 0 | 0 (0) | 0 (0) | 0 | 0 | 0 |
| | Miloš Raičković | 0 | 0 | 0 (0) | 0 (0) | 0 | 0 | 0 |
| | Miomir Đuričković | 0 | 0 | 0 (0) | 0 (0) | 0 | 0 | 0 |
| | Nemanja Sekulić | 0 | 0 | 0 (0) | 0 (0) | 0 | 0 | 0 |
| | Neuciano de Jesus Gusmão | 0 | 0 | 0 (0) | 0 (0) | 0 | 0 | 0 |
| | Panagiotis Moraitis | 0 | 0 | 0 (0) | 0 (0) | 0 | 0 | 0 |
| | Petar Vukčević | 0 | 0 | 0 (0) | 0 (0) | 0 | 0 | 0 |
| | Renan dos Santos | 0 | 0 | 0 (0) | 0 (0) | 0 | 0 | 0 |
| | Stéphane Badji | 0 | 0 | 0 (0) | 0 (0) | 0 | 0 | 0 |
| | Vasilije Terzić | 0 | 0 | 0 (0) | 0 (0) | 0 | 0 | 0 |
| | Vladan Adžić | 0 | 0 | 0 (0) | 0 (0) | 0 | 0 | 0 |
| | Player Name | Clearances | Blocked shots | Interceptions | Tackles | Dribbles past | Penalty committed | Saves | Saves inside box |
| --- | --- | --- | --- | --- | --- | --- | --- | --- | --- |
| | Aleksandar Vujačić | 0 | 0 | 0 | 0 | 0 | 0 | 0 | 0 |
| | Alex Paulo Menezes Santana | 0 | 0 | 0 | 0 | 0 | 0 | 0 | 0 |
| | Anton Nedyalkov | 0 | 0 | 0 | 0 | 0 | 0 | 0 | 0 |
| | Bernard Tekpetey | 0 | 0 | 0 | 0 | 0 | 0 | 0 | 0 |
| | Cauly Oliveira Souza | 0 | 0 | 0 | 0 | 0 | 0 | 0 | 0 |
| | Claudiu Andrei Keșerü | 0 | 0 | 0 | 0 | 0 | 0 | 0 | 0 |
| | Cosmin Iosif Moți | 0 | 0 | 0 | 0 | 0 | 0 | 0 | 0 |
| | Dejan Zarubica | 0 | 0 | 0 | 0 | 0 | 0 | 0 | 0 |
| | Dominik Yankov | 0 | 0 | 0 | 0 | 0 | 0 | 0 | 0 |
| | Dragoș Grigore | 0 | 0 | 0 | 0 | 0 | 0 | 0 | 0 |
| | Higinio Marín Escavy | 0 | 0 | 0 | 0 | 0 | 0 | 0 | 0 |
| | Igor Ivanović | 0 | 0 | 0 | 0 | 0 | 0 | 0 | 0 |
| | Igor Ćuković | 0 | 0 | 0 | 0 | 0 | 0 | 0 | 0 |
| | Ivan Bojović | 0 | 0 | 0 | 0 | 0 | 0 | 0 | 0 |
| | Jorge Fernando Barbosa Intima | 0 | 0 | 0 | 0 | 0 | 0 | 0 | 0 |
| | Luka Mirković | 0 | 0 | 0 | 0 | 0 | 0 | 0 | 0 |
| | Mavis Tchibota | 0 | 0 | 0 | 0 | 0 | 0 | 0 | 0 |
| | Miloš Dragojević | 0 | 0 | 0 | 0 | 0 | 0 | 0 | 0 |
| | Miloš Raičković | 0 | 0 | 0 | 0 | 0 | 0 | 0 | 0 |
| | Miomir Đuričković | 0 | 0 | 0 | 0 | 0 | 0 | 0 | 0 |
| | Nemanja Sekulić | 0 | 0 | 0 | 0 | 0 | 0 | 0 | 0 |
| | Neuciano de Jesus Gusmão | 0 | 0 | 0 | 0 | 0 | 0 | 0 | 0 |
| | Panagiotis Moraitis | 0 | 0 | 0 | 0 | 0 | 0 | 0 | 0 |
| | Petar Vukčević | 0 | 0 | 0 | 0 | 0 | 0 | 0 | 0 |
| | Renan dos Santos | 0 | 0 | 0 | 0 | 0 | 0 | 0 | 0 |
| | Stéphane Badji | 0 | 0 | 0 | 0 | 0 | 0 | 0 | 0 |
| | Vasilije Terzić | 0 | 0 | 0 | 0 | 0 | 0 | 0 | 0 |
| | Vladan Adžić | 0 | 0 | 0 | 0 | 0 | 0 | 0 | 0 |