Liverpool - Arsenal
Last Update 20 Oct 2020, 07:54
Liverpool vs Arsenal live stream and TV broadcast
01 Oct 2020, 18:45
Liverpool vs Arsenal
Location: Liverpool
Venue: Anfield
Referee: Kevin Friend
Live streaming
TV Stations
Live comments
Arena Sport (Cro)
Arena Sport (Ser)
beIN Sport (Fra)
beIN Sport (Tur)
bet365
BetClic.fr
Betclic.pl
Chance
Digi Sport 1 (Hun)
Digi Sport 2 (Rom)
Eleven Sports (Bel)
Eleven Sports 2 (Pol)
Match TV
Nova Sport 2 (Cze)
Sport TV (Por)
STS.pl
Tipsport
Tipsport SK
TV3+
V Sport Jalkapallo
V Sport Premium (Swe)
Viaplay (Den)
Viaplay (Fin)
Viaplay (Nor)
Viaplay (Swe)
Winlinebet
Ziggo Sport Voetbal
Data will be available at kick off time or sooner
Liverpool vs Arsenal Pre-Match Odds
| | Liverpool | Draw | Arsenal |
| --- | --- | --- | --- |
| 1xbet | 2.16 | 3.83 | 3.26 |
| WilliamHill | 2.15 | 3.75 | 3.10 |
| Ladbrokes | 2.15 | 3.60 | 3.10 |
| bwin | 2.10 | 3.75 | 3.10 |
| Bet-At-Home | 2.10 | 3.75 | 3.05 |
Statistics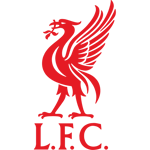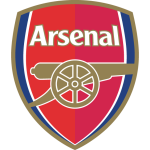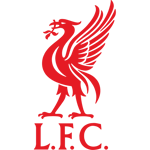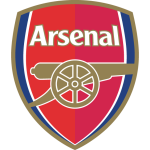 419 (79.96%)
Accurate passes
305 (74.75%)
About Liverpool vs Arsenal
The match will kick off at 18:45 on 01 Oct 2020, at Anfield in Liverpool. The referee for this fixture will be Kevin Friend and the lineups for both teams will be updated a few hours before the match starts.
In their previous matches, Liverpool won 3 games (Chelsea, Lincoln City, Ajax) and lost 1 (with Aston Villa) while 1 games ended in draws (against Everton). Liverpool managed to score 14 goals and conceded 11 goals (14-11).
Arsenal won 4 matches of their last five (against West Ham United, Leicester City, Sheffield United, Rapid Vienna), lost 1 (with Manchester City) and 0 fixtures ended in draws . The team scored 8 goals while conceding 4 (8-4).
The last direct match between Liverpool and Arsenal was played on 01 Oct 20 and was won by Arsenal with 0-0.
Liverpool vs Arsenal Prediction
According to the odds, Liverpool is the favourite of this match. A draw in Liverpool - Arsenal stands at 3.83.
All live broadcasting information can be found at the top of the page. SportsPlus.Me provides only official streaming through our partner, bet365. If the match is present in their live streaming schedule you will be able to watch it live online.
This match will be live on TV on the following stations: Arena Sport (Cro), Arena Sport (Ser), beIN Sport (Fra), beIN Sport (Tur). The full list of TV stations can be found at the top of the page. Of course, some matches are not televised but you can still follow them online, if live streaming is available.
Read More...
Players
Common / Attack
Passing / Duels
Defence / Goalkeeper
| | Player Name | Goals | Assists | Shots | Shots on goal | Dribbles (succ.) | Penalty won | Hit woodwork | Minutes played | Position |
| --- | --- | --- | --- | --- | --- | --- | --- | --- | --- | --- |
| | Adrián San Miguel del Castillo | 0 | 0 | 0 | 0 | 0 (0) | 0 | 0 | 90 | G |
| | Ainsley Maitland-Niles | 0 | 0 | 0 | 0 | 0 (0) | 0 | 0 | 4 | M |
| | Alexandre Lacazette | 0 | 0 | 0 | 0 | 1 (1) | 0 | 0 | 8 | A |
| | Bernd Leno | 0 | 0 | 0 | 0 | 0 (0) | 0 | 0 | 90 | G |
| | Bukayo Saka | 0 | 0 | 0 | 0 | 1 (1) | 0 | 0 | 86 | M |
| | Curtis Jones | 0 | 0 | 2 | 1 | 0 (0) | 0 | 0 | 90 | M |
| | Cédric Ricardo Alves Soares | 0 | 0 | 1 | 0 | 0 (0) | 0 | 0 | 90 | D |
| | Daniel Ceballos Fernández | 0 | 0 | 1 | 0 | 1 (1) | 0 | 0 | 68 | M |
| | Diogo José Teixeira da Silva | 0 | 0 | 2 | 2 | 2 (2) | 0 | 0 | 76 | A |
| | Divock Okoth Origi | 0 | 0 | 0 | 0 | 0 (0) | 0 | 0 | 29 | A |
| | Edward Nketiah | 0 | 0 | 1 | 0 | 3 (1) | 0 | 0 | 82 | A |
| | Gabriel dos Santos Magalhães | 0 | 0 | 0 | 0 | 0 (0) | 0 | 0 | 90 | D |
| | Georginio Wijnaldum | 0 | 0 | 0 | 0 | 0 (0) | 0 | 0 | 14 | M |
| | Granit Xhaka | 0 | 0 | 0 | 0 | 0 (0) | 0 | 0 | 90 | M |
| | Harry Wilson | 0 | 0 | 0 | 0 | 0 (0) | 0 | 0 | 90 | M |
| | James Philip Milner | 0 | 0 | 0 | 0 | 2 (1) | 0 | 0 | 90 | D |
| | Joe Gomez | 0 | 0 | 0 | 0 | 0 (0) | 0 | 0 | 29 | D |
| | Joseph Willock | 0 | 0 | 0 | 0 | 4 (2) | 0 | 0 | 90 | A |
| | Marko Grujić | 0 | 0 | 5 | 2 | 2 (1) | 0 | 0 | 90 | M |
| | Mohamed Naser Elsayed Elneny | 0 | 0 | 0 | 0 | 0 (0) | 0 | 0 | 22 | M |
| | Mohamed Salah Ghaly | 0 | 0 | 0 | 0 | 1 (1) | 0 | 0 | 61 | A |
| | Neco Williams | 0 | 0 | 1 | 1 | 1 (0) | 0 | 0 | 90 | D |
| | Nicolas Pépé | 0 | 0 | 2 | 1 | 3 (2) | 0 | 0 | 90 | A |
| | Rhys Williams | 0 | 0 | 0 | 0 | 0 (0) | 0 | 0 | 90 | D |
| | Rob Holding | 0 | 0 | 1 | 1 | 0 (0) | 0 | 0 | 90 | D |
| | Sead Kolašinac | 0 | 0 | 0 | 0 | 2 (2) | 0 | 0 | 90 | D |
| | Takumi Minamino | 0 | 0 | 1 | 0 | 0 (0) | 0 | 0 | 90 | A |
| | Virgil van Dijk | 0 | 0 | 1 | 1 | 0 (0) | 0 | 0 | 61 | D |
| | Player Name | Passes | Key passes | Crosses (acc.) | Duels (won) | Dispossessed | Was fouled | Fouls commited |
| --- | --- | --- | --- | --- | --- | --- | --- | --- |
| | Adrián San Miguel del Castillo | 24 | 0 | 0 (0) | 1 (1) | 0 | 0 | 0 |
| | Ainsley Maitland-Niles | 1 | 0 | 0 (0) | 1 (0) | 0 | 0 | 1 |
| | Alexandre Lacazette | 1 | 0 | 0 (0) | 2 (1) | 0 | 0 | 0 |
| | Bernd Leno | 35 | 0 | 0 (0) | 0 (0) | 0 | 0 | 0 |
| | Bukayo Saka | 29 | 0 | 2 (0) | 15 (11) | 0 | 3 | 0 |
| | Curtis Jones | 51 | 1 | 2 (0) | 8 (1) | 0 | 0 | 1 |
| | Cédric Ricardo Alves Soares | 33 | 0 | 2 (1) | 9 (5) | 0 | 0 | 0 |
| | Daniel Ceballos Fernández | 42 | 0 | 0 (0) | 8 (5) | 0 | 0 | 2 |
| | Diogo José Teixeira da Silva | 30 | 3 | 1 (1) | 16 (7) | 0 | 3 | 0 |
| | Divock Okoth Origi | 7 | 0 | 0 (0) | 1 (1) | 0 | 0 | 0 |
| | Edward Nketiah | 20 | 1 | 0 (0) | 15 (6) | 0 | 2 | 1 |
| | Gabriel dos Santos Magalhães | 49 | 0 | 0 (0) | 3 (3) | 0 | 0 | 0 |
| | Georginio Wijnaldum | 12 | 1 | 0 (0) | 0 (0) | 0 | 0 | 0 |
| | Granit Xhaka | 63 | 0 | 0 (0) | 12 (5) | 0 | 2 | 3 |
| | Harry Wilson | 39 | 4 | 5 (2) | 12 (4) | 0 | 3 | 2 |
| | James Philip Milner | 61 | 1 | 11 (2) | 11 (7) | 0 | 1 | 0 |
| | Joe Gomez | 16 | 0 | 0 (0) | 0 (0) | 0 | 0 | 0 |
| | Joseph Willock | 15 | 2 | 1 (1) | 14 (7) | 0 | 2 | 1 |
| | Marko Grujić | 59 | 1 | 0 (0) | 17 (10) | 0 | 2 | 1 |
| | Mohamed Naser Elsayed Elneny | 12 | 0 | 0 (0) | 0 (0) | 0 | 0 | 0 |
| | Mohamed Salah Ghaly | 34 | 0 | 0 (0) | 3 (1) | 0 | 0 | 0 |
| | Neco Williams | 53 | 2 | 3 (1) | 18 (9) | 0 | 0 | 2 |
| | Nicolas Pépé | 18 | 1 | 3 (1) | 18 (8) | 0 | 3 | 0 |
| | Rhys Williams | 68 | 0 | 0 (0) | 11 (6) | 0 | 0 | 2 |
| | Rob Holding | 34 | 1 | 0 (0) | 7 (4) | 0 | 0 | 2 |
| | Sead Kolašinac | 56 | 0 | 0 (0) | 8 (6) | 0 | 2 | 0 |
| | Takumi Minamino | 27 | 0 | 1 (0) | 11 (1) | 0 | 0 | 7 |
| | Virgil van Dijk | 43 | 0 | 0 (0) | 3 (3) | 0 | 0 | 0 |
| | Player Name | Clearances | Blocked shots | Interceptions | Tackles | Dribbles past | Penalty committed | Saves | Saves inside box |
| --- | --- | --- | --- | --- | --- | --- | --- | --- | --- |
| | Adrián San Miguel del Castillo | 0 | 0 | 0 | 1 | 0 | 0 | 2 | 1 |
| | Ainsley Maitland-Niles | 0 | 0 | 0 | 0 | 0 | 0 | 0 | 0 |
| | Alexandre Lacazette | 0 | 0 | 0 | 0 | 0 | 0 | 0 | 0 |
| | Bernd Leno | 0 | 0 | 0 | 0 | 0 | 0 | 7 | 4 |
| | Bukayo Saka | 0 | 0 | 1 | 6 | 0 | 0 | 0 | 0 |
| | Curtis Jones | 0 | 0 | 0 | 1 | 0 | 0 | 0 | 0 |
| | Cédric Ricardo Alves Soares | 0 | 0 | 0 | 3 | 0 | 0 | 0 | 0 |
| | Daniel Ceballos Fernández | 0 | 0 | 1 | 2 | 0 | 0 | 0 | 0 |
| | Diogo José Teixeira da Silva | 0 | 0 | 0 | 0 | 0 | 0 | 0 | 0 |
| | Divock Okoth Origi | 0 | 0 | 0 | 0 | 0 | 0 | 0 | 0 |
| | Edward Nketiah | 0 | 0 | 0 | 1 | 0 | 0 | 0 | 0 |
| | Gabriel dos Santos Magalhães | 0 | 0 | 2 | 2 | 0 | 0 | 0 | 0 |
| | Georginio Wijnaldum | 0 | 0 | 1 | 0 | 0 | 0 | 0 | 0 |
| | Granit Xhaka | 0 | 0 | 1 | 0 | 0 | 0 | 0 | 0 |
| | Harry Wilson | 0 | 0 | 1 | 0 | 0 | 0 | 0 | 0 |
| | James Philip Milner | 0 | 0 | 0 | 5 | 0 | 0 | 0 | 0 |
| | Joe Gomez | 0 | 0 | 1 | 0 | 0 | 0 | 0 | 0 |
| | Joseph Willock | 0 | 0 | 2 | 3 | 0 | 0 | 0 | 0 |
| | Marko Grujić | 0 | 0 | 3 | 5 | 0 | 0 | 0 | 0 |
| | Mohamed Naser Elsayed Elneny | 0 | 0 | 0 | 0 | 0 | 0 | 0 | 0 |
| | Mohamed Salah Ghaly | 0 | 0 | 0 | 0 | 0 | 0 | 0 | 0 |
| | Neco Williams | 0 | 0 | 5 | 5 | 0 | 0 | 0 | 0 |
| | Nicolas Pépé | 0 | 0 | 0 | 2 | 0 | 0 | 0 | 0 |
| | Rhys Williams | 0 | 0 | 2 | 1 | 0 | 0 | 0 | 0 |
| | Rob Holding | 0 | 0 | 0 | 2 | 0 | 0 | 0 | 0 |
| | Sead Kolašinac | 0 | 0 | 2 | 1 | 0 | 0 | 0 | 0 |
| | Takumi Minamino | 0 | 0 | 0 | 1 | 0 | 0 | 0 | 0 |
| | Virgil van Dijk | 0 | 0 | 0 | 1 | 0 | 0 | 0 | 0 |