Linfield - Floriana
Last Update 20 Oct 2020, 08:02
Linfield vs Floriana live stream and TV broadcast
17 Sep 2020, 18:45
Linfield vs Floriana
Location: Belfast
Venue: Windsor Park
Referee: David Munro
Live streaming
TV Stations
Live comments
Data will be available at kick off time or sooner
Data will be available at kick off time or sooner
Linfield vs Floriana Pre-Match Odds
| | Linfield | Draw | Floriana |
| --- | --- | --- | --- |
| 1xbet | 2.00 | 3.77 | 3.77 |
| Bet-At-Home | 1.93 | 3.25 | 3.55 |
| bwin | 1.87 | 3.25 | 3.90 |
| Ladbrokes | 2.00 | 3.40 | 3.75 |
Statistics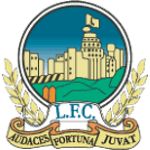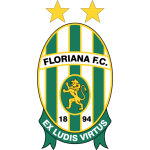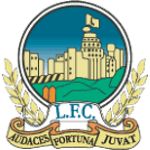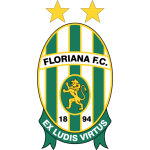 About Linfield vs Floriana
The match will kick off at 18:45 on 17 Sep 2020, at Windsor Park in Belfast. The referee for this fixture will be David Munro and the lineups for both teams will be updated a few hours before the match starts.
In their previous matches, Linfield won 4 games (Carrick RangersTre Fiori, Drita, Carrick Rangers) and lost 1 (with Legia Warszawa) while 0 games ended in draws . Linfield managed to score 9 goals and conceded 2 goals (9-2).
Floriana won 0 matches of their last five , lost 2 (with CFR Cluj, Flora) and 0 fixtures ended in draws . The team scored 0 goals while conceding 2 (0-2).
The last direct match between Linfield and Floriana was played on 17 Sep 20 and was won by Floriana with 0-1.
Linfield vs Floriana Prediction
According to the odds, Linfield is the favourite of this match. A draw in Linfield - Floriana stands at 3.77.
All live broadcasting information can be found at the top of the page. SportsPlus.Me provides only official streaming through our partner, bet365. If the match is present in their live streaming schedule you will be able to watch it live online.
Read More...
Players
Common / Attack
Passing / Duels
Defence / Goalkeeper
| | Player Name | Goals | Assists | Shots | Shots on goal | Dribbles (succ.) | Penalty won | Hit woodwork | Minutes played | Position |
| --- | --- | --- | --- | --- | --- | --- | --- | --- | --- | --- |
| | Andrew Waterworth | 0 | 0 | 0 | 0 | 0 (0) | 0 | 0 | 32 | A |
| | Bastien Héry | 0 | 0 | 0 | 0 | 0 (0) | 0 | 0 | 78 | M |
| | Brandon Diego Paiber | 0 | 1 | 0 | 0 | 0 (0) | 0 | 0 | 61 | M |
| | Chris Johns | 0 | 0 | 0 | 0 | 0 (0) | 0 | 0 | 90 | G |
| | Christy Manzinga | 0 | 0 | 0 | 0 | 0 (0) | 0 | 0 | 33 | A |
| | Daniel Kearns | 0 | 0 | 0 | 0 | 0 (0) | 0 | 0 | 16 | M |
| | Enzo Adrián Ruiz | 0 | 0 | 0 | 0 | 0 (0) | 0 | 0 | 90 | D |
| | Ethan Boyle | 0 | 0 | 0 | 0 | 0 (0) | 0 | 0 | 90 | D |
| | Flavio dos Santos da Silva Cheveresan | 0 | 0 | 0 | 0 | 0 (0) | 0 | 0 | 11 | A |
| | Francisco Diego Venancio da Silva | 0 | 0 | 0 | 0 | 0 (0) | 0 | 0 | 90 | M |
| | Ini Etim Akpan | 0 | 0 | 0 | 0 | 0 (0) | 0 | 0 | 90 | G |
| | Jimmy Callacher | 0 | 0 | 0 | 0 | 0 (0) | 0 | 0 | 90 | M |
| | Jurgen Pisani | 0 | 0 | 0 | 0 | 0 (0) | 0 | 0 | 90 | D |
| | Kristian Keqi | 0 | 0 | 0 | 0 | 0 (0) | 0 | 0 | 83 | M |
| | Lorcan Forde | 0 | 0 | 0 | 0 | 0 (0) | 0 | 0 | 90 | M |
| | Marcelo Mariano Dias | 0 | 0 | 0 | 0 | 0 (0) | 0 | 0 | 90 | A |
| | Matthew Clarke | 0 | 0 | 0 | 0 | 0 (0) | 0 | 0 | 62 | D |
| | Matías Nicolás García | 1 | 0 | 0 | 0 | 0 (0) | 0 | 0 | 90 | M |
| | Moustapha Beye | 0 | 0 | 0 | 0 | 0 (0) | 0 | 0 | 8 | D |
| | Navid Nasseri | 0 | 0 | 0 | 0 | 0 (0) | 0 | 0 | 61 | M |
| | Niall Quinn | 0 | 0 | 0 | 0 | 0 (0) | 0 | 0 | 90 | D |
| | Nicola Leone | 0 | 0 | 0 | 0 | 0 (0) | 0 | 0 | 90 | M |
| | Ross Larkin | 0 | 0 | 0 | 0 | 0 (0) | 0 | 0 | 74 | D |
| | Ryan Camenzuli | 0 | 0 | 0 | 0 | 0 (0) | 0 | 0 | 90 | D |
| | Shayne Lavery | 0 | 0 | 0 | 0 | 0 (0) | 0 | 0 | 90 | A |
| | Stephen Fallon | 0 | 0 | 0 | 0 | 0 (0) | 0 | 0 | 90 | M |
| | Tiago Adan Fonseca | 0 | 0 | 0 | 0 | 0 (0) | 0 | 0 | 90 | A |
| | Ulises Jesús Arias | 0 | 0 | 0 | 0 | 0 (0) | 0 | 0 | 25 | M |
| | Player Name | Passes | Key passes | Crosses (acc.) | Duels (won) | Dispossessed | Was fouled | Fouls commited |
| --- | --- | --- | --- | --- | --- | --- | --- | --- |
| | Andrew Waterworth | 0 | 0 | 0 (0) | 0 (0) | 0 | 0 | 0 |
| | Bastien Héry | 0 | 0 | 0 (0) | 0 (0) | 0 | 0 | 0 |
| | Brandon Diego Paiber | 0 | 0 | 0 (0) | 0 (0) | 0 | 0 | 0 |
| | Chris Johns | 0 | 0 | 0 (0) | 0 (0) | 0 | 0 | 0 |
| | Christy Manzinga | 0 | 0 | 0 (0) | 0 (0) | 0 | 0 | 0 |
| | Daniel Kearns | 0 | 0 | 0 (0) | 0 (0) | 0 | 0 | 0 |
| | Enzo Adrián Ruiz | 0 | 0 | 0 (0) | 0 (0) | 0 | 0 | 0 |
| | Ethan Boyle | 0 | 0 | 0 (0) | 0 (0) | 0 | 0 | 0 |
| | Flavio dos Santos da Silva Cheveresan | 0 | 0 | 0 (0) | 0 (0) | 0 | 0 | 0 |
| | Francisco Diego Venancio da Silva | 0 | 0 | 0 (0) | 0 (0) | 0 | 0 | 0 |
| | Ini Etim Akpan | 0 | 0 | 0 (0) | 0 (0) | 0 | 0 | 0 |
| | Jimmy Callacher | 0 | 0 | 0 (0) | 0 (0) | 0 | 0 | 0 |
| | Jurgen Pisani | 0 | 0 | 0 (0) | 0 (0) | 0 | 0 | 0 |
| | Kristian Keqi | 0 | 0 | 0 (0) | 0 (0) | 0 | 0 | 0 |
| | Lorcan Forde | 0 | 0 | 0 (0) | 0 (0) | 0 | 0 | 0 |
| | Marcelo Mariano Dias | 0 | 0 | 0 (0) | 0 (0) | 0 | 0 | 0 |
| | Matthew Clarke | 0 | 0 | 0 (0) | 0 (0) | 0 | 0 | 0 |
| | Matías Nicolás García | 0 | 0 | 0 (0) | 0 (0) | 0 | 0 | 0 |
| | Moustapha Beye | 0 | 0 | 0 (0) | 0 (0) | 0 | 0 | 0 |
| | Navid Nasseri | 0 | 0 | 0 (0) | 0 (0) | 0 | 0 | 0 |
| | Niall Quinn | 0 | 0 | 0 (0) | 0 (0) | 0 | 0 | 0 |
| | Nicola Leone | 0 | 0 | 0 (0) | 0 (0) | 0 | 0 | 0 |
| | Ross Larkin | 0 | 0 | 0 (0) | 0 (0) | 0 | 0 | 0 |
| | Ryan Camenzuli | 0 | 0 | 0 (0) | 0 (0) | 0 | 0 | 0 |
| | Shayne Lavery | 0 | 0 | 0 (0) | 0 (0) | 0 | 0 | 0 |
| | Stephen Fallon | 0 | 0 | 0 (0) | 0 (0) | 0 | 0 | 0 |
| | Tiago Adan Fonseca | 0 | 0 | 0 (0) | 0 (0) | 0 | 0 | 0 |
| | Ulises Jesús Arias | 0 | 0 | 0 (0) | 0 (0) | 0 | 0 | 0 |
| | Player Name | Clearances | Blocked shots | Interceptions | Tackles | Dribbles past | Penalty committed | Saves | Saves inside box |
| --- | --- | --- | --- | --- | --- | --- | --- | --- | --- |
| | Andrew Waterworth | 0 | 0 | 0 | 0 | 0 | 0 | 0 | 0 |
| | Bastien Héry | 0 | 0 | 0 | 0 | 0 | 0 | 0 | 0 |
| | Brandon Diego Paiber | 0 | 0 | 0 | 0 | 0 | 0 | 0 | 0 |
| | Chris Johns | 0 | 0 | 0 | 0 | 0 | 0 | 0 | 0 |
| | Christy Manzinga | 0 | 0 | 0 | 0 | 0 | 0 | 0 | 0 |
| | Daniel Kearns | 0 | 0 | 0 | 0 | 0 | 0 | 0 | 0 |
| | Enzo Adrián Ruiz | 0 | 0 | 0 | 0 | 0 | 0 | 0 | 0 |
| | Ethan Boyle | 0 | 0 | 0 | 0 | 0 | 0 | 0 | 0 |
| | Flavio dos Santos da Silva Cheveresan | 0 | 0 | 0 | 0 | 0 | 0 | 0 | 0 |
| | Francisco Diego Venancio da Silva | 0 | 0 | 0 | 0 | 0 | 0 | 0 | 0 |
| | Ini Etim Akpan | 0 | 0 | 0 | 0 | 0 | 0 | 0 | 0 |
| | Jimmy Callacher | 0 | 0 | 0 | 0 | 0 | 0 | 0 | 0 |
| | Jurgen Pisani | 0 | 0 | 0 | 0 | 0 | 0 | 0 | 0 |
| | Kristian Keqi | 0 | 0 | 0 | 0 | 0 | 0 | 0 | 0 |
| | Lorcan Forde | 0 | 0 | 0 | 0 | 0 | 0 | 0 | 0 |
| | Marcelo Mariano Dias | 0 | 0 | 0 | 0 | 0 | 0 | 0 | 0 |
| | Matthew Clarke | 0 | 0 | 0 | 0 | 0 | 0 | 0 | 0 |
| | Matías Nicolás García | 0 | 0 | 0 | 0 | 0 | 0 | 0 | 0 |
| | Moustapha Beye | 0 | 0 | 0 | 0 | 0 | 0 | 0 | 0 |
| | Navid Nasseri | 0 | 0 | 0 | 0 | 0 | 0 | 0 | 0 |
| | Niall Quinn | 0 | 0 | 0 | 0 | 0 | 0 | 0 | 0 |
| | Nicola Leone | 0 | 0 | 0 | 0 | 0 | 0 | 0 | 0 |
| | Ross Larkin | 0 | 0 | 0 | 0 | 0 | 0 | 0 | 0 |
| | Ryan Camenzuli | 0 | 0 | 0 | 0 | 0 | 0 | 0 | 0 |
| | Shayne Lavery | 0 | 0 | 0 | 0 | 0 | 0 | 0 | 0 |
| | Stephen Fallon | 0 | 0 | 0 | 0 | 0 | 0 | 0 | 0 |
| | Tiago Adan Fonseca | 0 | 0 | 0 | 0 | 0 | 0 | 0 | 0 |
| | Ulises Jesús Arias | 0 | 0 | 0 | 0 | 0 | 0 | 0 | 0 |