Legia Warszawa - Drita
Last Update 21 Oct 2020, 19:16
Legia Warszawa vs Drita live stream and TV broadcast
24 Sep 2020, 18:30
Legia Warszawa vs Drita
Location: Warszawa
Venue: Stadion Miejski Legii Warszawa im. Marszałka Józefa Piłsudskiego
Referee: Halis Özkahya
Live streaming
TV Stations
Live comments
Data will be available at kick off time or sooner
Data will be available at kick off time or sooner
Legia Warszawa vs Drita Pre-Match Odds
| | Legia Warszawa | Draw | Drita |
| --- | --- | --- | --- |
| Bet-At-Home | 1.16 | 6.80 | 14.00 |
| Ladbrokes | 1.17 | 7.50 | 21.00 |
| bwin | 1.16 | 6.50 | 10.50 |
| WilliamHill | 1.14 | 6.50 | 15.00 |
| 1xbet | 1.22 | 6.92 | 15.00 |
Statistics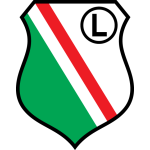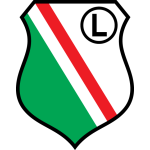 About Legia Warszawa vs Drita
The match will kick off at 18:30 on 24 Sep 2020, at Stadion Miejski Legii Warszawa im. Marszałka Józefa Piłsudskiego in Warszawa. The referee for this fixture will be Halis Özkahya and the lineups for both teams will be updated a few hours before the match starts.
In their previous matches, Legia Warszawa won 2 games (Zagłębie Lubin, Śląsk Wrocław) and lost 1 (with Qarabağ) while 2 games ended in draws (against Warta Poznań, Pogoń Szczecin). Legia Warszawa managed to score 4 goals and conceded 5 goals (4-5).
Drita won 2 matches of their last five (against Inter Club d'Escaldes, Sileks), lost 1 (with Linfield) and 0 fixtures ended in draws . The team scored 4 goals while conceding 1 (4-1).
The last direct match between Legia Warszawa and Drita was played on 24 Sep 20 and was won by Legia Warszawa with 2-0.
Legia Warszawa vs Drita Prediction
According to the odds, Legia Warszawa is the favourite of this match. A draw in Legia Warszawa - Drita stands at 6.80.
All live broadcasting information can be found at the top of the page. SportsPlus.Me provides only official streaming through our partner, bet365. If the match is present in their live streaming schedule you will be able to watch it live online.
Read More...
Players
Common / Attack
Passing / Duels
Defence / Goalkeeper
| | Player Name | Goals | Assists | Shots | Shots on goal | Dribbles (succ.) | Penalty won | Hit woodwork | Minutes played | Position |
| --- | --- | --- | --- | --- | --- | --- | --- | --- | --- | --- |
| | Almir Ajzeraj | 0 | 0 | 0 | 0 | 0 (0) | 0 | 0 | 74 | D |
| | Ardian Cuculi | 0 | 0 | 0 | 0 | 0 (0) | 0 | 0 | 90 | D |
| | Artur Boruc | 0 | 0 | 0 | 0 | 0 (0) | 0 | 0 | 90 | G |
| | Artur Jędrzejczyk | 0 | 0 | 0 | 0 | 0 (0) | 0 | 0 | 90 | D |
| | Astrit Fazliu | 0 | 0 | 0 | 0 | 0 (0) | 0 | 0 | 90 | A |
| | Bartosz Kapustka | 0 | 0 | 0 | 0 | 0 (0) | 0 | 0 | 23 | M |
| | Bartosz Slisz | 0 | 0 | 0 | 0 | 0 (0) | 0 | 0 | 90 | M |
| | Betim Haxhimusa | 0 | 0 | 0 | 0 | 0 (0) | 0 | 0 | 34 | M |
| | Bujar Shabani | 0 | 0 | 0 | 0 | 0 (0) | 0 | 0 | 90 | M |
| | César Joel Valencia Castillo | 0 | 0 | 0 | 0 | 0 (0) | 0 | 0 | 63 | M |
| | Erjon Vucaj | 0 | 0 | 0 | 0 | 0 (0) | 0 | 0 | 24 | M |
| | Faton Maloku | 0 | 0 | 0 | 0 | 0 (0) | 0 | 0 | 90 | G |
| | Festim Alidema | 0 | 0 | 0 | 0 | 0 (0) | 0 | 0 | 16 | A |
| | Fidan Gërbeshi | 0 | 0 | 0 | 0 | 0 (0) | 0 | 0 | 90 | D |
| | Filip Mladenović | 0 | 2 | 0 | 0 | 0 (0) | 0 | 0 | 90 | D |
| | Hamdi Namani | 0 | 0 | 0 | 0 | 0 (0) | 0 | 0 | 90 | M |
| | Ilir Blakçori | 0 | 0 | 0 | 0 | 0 (0) | 0 | 0 | 90 | D |
| | Josip Juranović | 0 | 0 | 0 | 0 | 0 (0) | 0 | 0 | 90 | D |
| | José Kanté Martínez | 0 | 0 | 0 | 0 | 0 (0) | 0 | 0 | 18 | A |
| | Kastriot Rexha | 0 | 0 | 0 | 0 | 0 (0) | 0 | 0 | 56 | A |
| | Lucas Lima Linhares | 0 | 0 | 0 | 0 | 0 (0) | 0 | 0 | 67 | A |
| | Mateusz Wieteska | 0 | 0 | 0 | 0 | 0 (0) | 0 | 0 | 90 | D |
| | Michał Karbownik | 0 | 0 | 0 | 0 | 0 (0) | 0 | 0 | 90 | M |
| | Paweł Wszołek | 1 | 0 | 0 | 0 | 0 (0) | 0 | 0 | 90 | M |
| | Tomáš Pekhart | 1 | 0 | 0 | 0 | 0 (0) | 0 | 0 | 72 | A |
| | Valerian Gvilia | 0 | 0 | 0 | 0 | 0 (0) | 0 | 0 | 27 | M |
| | Vladica Brdarovski | 0 | 0 | 0 | 0 | 0 (0) | 0 | 0 | 66 | D |
| | Xhevdet Shabani | 0 | 0 | 0 | 0 | 0 (0) | 0 | 0 | 90 | M |
| | Player Name | Passes | Key passes | Crosses (acc.) | Duels (won) | Dispossessed | Was fouled | Fouls commited |
| --- | --- | --- | --- | --- | --- | --- | --- | --- |
| | Almir Ajzeraj | 0 | 0 | 0 (0) | 0 (0) | 0 | 0 | 0 |
| | Ardian Cuculi | 0 | 0 | 0 (0) | 0 (0) | 0 | 0 | 0 |
| | Artur Boruc | 0 | 0 | 0 (0) | 0 (0) | 0 | 0 | 0 |
| | Artur Jędrzejczyk | 0 | 0 | 0 (0) | 0 (0) | 0 | 0 | 0 |
| | Astrit Fazliu | 0 | 0 | 0 (0) | 0 (0) | 0 | 0 | 0 |
| | Bartosz Kapustka | 0 | 0 | 0 (0) | 0 (0) | 0 | 0 | 0 |
| | Bartosz Slisz | 0 | 0 | 0 (0) | 0 (0) | 0 | 0 | 0 |
| | Betim Haxhimusa | 0 | 0 | 0 (0) | 0 (0) | 0 | 0 | 0 |
| | Bujar Shabani | 0 | 0 | 0 (0) | 0 (0) | 0 | 0 | 0 |
| | César Joel Valencia Castillo | 0 | 0 | 0 (0) | 0 (0) | 0 | 0 | 0 |
| | Erjon Vucaj | 0 | 0 | 0 (0) | 0 (0) | 0 | 0 | 0 |
| | Faton Maloku | 0 | 0 | 0 (0) | 0 (0) | 0 | 0 | 0 |
| | Festim Alidema | 0 | 0 | 0 (0) | 0 (0) | 0 | 0 | 0 |
| | Fidan Gërbeshi | 0 | 0 | 0 (0) | 0 (0) | 0 | 0 | 0 |
| | Filip Mladenović | 0 | 0 | 0 (0) | 0 (0) | 0 | 0 | 0 |
| | Hamdi Namani | 0 | 0 | 0 (0) | 0 (0) | 0 | 0 | 0 |
| | Ilir Blakçori | 0 | 0 | 0 (0) | 0 (0) | 0 | 0 | 0 |
| | Josip Juranović | 0 | 0 | 0 (0) | 0 (0) | 0 | 0 | 0 |
| | José Kanté Martínez | 0 | 0 | 0 (0) | 0 (0) | 0 | 0 | 0 |
| | Kastriot Rexha | 0 | 0 | 0 (0) | 0 (0) | 0 | 0 | 0 |
| | Lucas Lima Linhares | 0 | 0 | 0 (0) | 0 (0) | 0 | 0 | 0 |
| | Mateusz Wieteska | 0 | 0 | 0 (0) | 0 (0) | 0 | 0 | 0 |
| | Michał Karbownik | 0 | 0 | 0 (0) | 0 (0) | 0 | 0 | 0 |
| | Paweł Wszołek | 0 | 0 | 0 (0) | 0 (0) | 0 | 0 | 0 |
| | Tomáš Pekhart | 0 | 0 | 0 (0) | 0 (0) | 0 | 0 | 0 |
| | Valerian Gvilia | 0 | 0 | 0 (0) | 0 (0) | 0 | 0 | 0 |
| | Vladica Brdarovski | 0 | 0 | 0 (0) | 0 (0) | 0 | 0 | 0 |
| | Xhevdet Shabani | 0 | 0 | 0 (0) | 0 (0) | 0 | 0 | 0 |
| | Player Name | Clearances | Blocked shots | Interceptions | Tackles | Dribbles past | Penalty committed | Saves | Saves inside box |
| --- | --- | --- | --- | --- | --- | --- | --- | --- | --- |
| | Almir Ajzeraj | 0 | 0 | 0 | 0 | 0 | 0 | 0 | 0 |
| | Ardian Cuculi | 0 | 0 | 0 | 0 | 0 | 0 | 0 | 0 |
| | Artur Boruc | 0 | 0 | 0 | 0 | 0 | 0 | 0 | 0 |
| | Artur Jędrzejczyk | 0 | 0 | 0 | 0 | 0 | 0 | 0 | 0 |
| | Astrit Fazliu | 0 | 0 | 0 | 0 | 0 | 0 | 0 | 0 |
| | Bartosz Kapustka | 0 | 0 | 0 | 0 | 0 | 0 | 0 | 0 |
| | Bartosz Slisz | 0 | 0 | 0 | 0 | 0 | 0 | 0 | 0 |
| | Betim Haxhimusa | 0 | 0 | 0 | 0 | 0 | 0 | 0 | 0 |
| | Bujar Shabani | 0 | 0 | 0 | 0 | 0 | 0 | 0 | 0 |
| | César Joel Valencia Castillo | 0 | 0 | 0 | 0 | 0 | 0 | 0 | 0 |
| | Erjon Vucaj | 0 | 0 | 0 | 0 | 0 | 0 | 0 | 0 |
| | Faton Maloku | 0 | 0 | 0 | 0 | 0 | 0 | 0 | 0 |
| | Festim Alidema | 0 | 0 | 0 | 0 | 0 | 0 | 0 | 0 |
| | Fidan Gërbeshi | 0 | 0 | 0 | 0 | 0 | 0 | 0 | 0 |
| | Filip Mladenović | 0 | 0 | 0 | 0 | 0 | 0 | 0 | 0 |
| | Hamdi Namani | 0 | 0 | 0 | 0 | 0 | 0 | 0 | 0 |
| | Ilir Blakçori | 0 | 0 | 0 | 0 | 0 | 0 | 0 | 0 |
| | Josip Juranović | 0 | 0 | 0 | 0 | 0 | 0 | 0 | 0 |
| | José Kanté Martínez | 0 | 0 | 0 | 0 | 0 | 0 | 0 | 0 |
| | Kastriot Rexha | 0 | 0 | 0 | 0 | 0 | 0 | 0 | 0 |
| | Lucas Lima Linhares | 0 | 0 | 0 | 0 | 0 | 0 | 0 | 0 |
| | Mateusz Wieteska | 0 | 0 | 0 | 0 | 0 | 0 | 0 | 0 |
| | Michał Karbownik | 0 | 0 | 0 | 0 | 0 | 0 | 0 | 0 |
| | Paweł Wszołek | 0 | 0 | 0 | 0 | 0 | 0 | 0 | 0 |
| | Tomáš Pekhart | 0 | 0 | 0 | 0 | 0 | 0 | 0 | 0 |
| | Valerian Gvilia | 0 | 0 | 0 | 0 | 0 | 0 | 0 | 0 |
| | Vladica Brdarovski | 0 | 0 | 0 | 0 | 0 | 0 | 0 | 0 |
| | Xhevdet Shabani | 0 | 0 | 0 | 0 | 0 | 0 | 0 | 0 |