Sporting Charleroi - Lech Poznań
Last Update 18 Oct 2020, 23:13
Sporting Charleroi vs Lech Poznań live stream and TV broadcast
01 Oct 2020, 17:00
Sporting Charleroi vs Lech Poznań
Location: Charleroi
Venue: Stade du Pays de Charleroi
Referee: Felix Zwayer
Live streaming
TV Stations
Live comments
Data will be available at kick off time or sooner
Data will be available at kick off time or sooner
Sporting Charleroi vs Lech Poznań Pre-Match Odds
| | Sporting Charleroi | Draw | Lech Poznań |
| --- | --- | --- | --- |
| WilliamHill | 2.00 | 3.40 | 3.30 |
| 1xbet | 2.01 | 3.60 | 3.90 |
| bwin | 1.95 | 3.25 | 3.50 |
| Ladbrokes | 2.00 | 3.40 | 3.50 |
| Bet-At-Home | 2.00 | 3.45 | 3.45 |
Statistics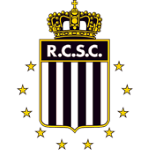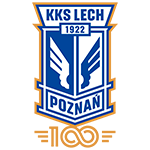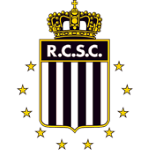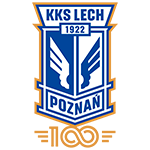 About Sporting Charleroi vs Lech Poznań
The match will kick off at 17:00 on 01 Oct 2020, at Stade du Pays de Charleroi in Charleroi. The referee for this fixture will be Felix Zwayer and the lineups for both teams will be updated a few hours before the match starts.
In their previous matches, Sporting Charleroi won 2 games (Beerschot-Wilrijk, Partizan) and lost 2 (with Standard Liège, Genk) while 1 games ended in draws (against Royal Excel Mouscron). Sporting Charleroi managed to score 8 goals and conceded 7 goals (8-7).
Lech Poznań won 3 matches of their last five (against Warta Poznań, Apollon, Piast Gliwice), lost 2 (with Jagiellonia Białystok, Benfica) and 0 fixtures ended in draws . The team scored 13 goals while conceding 7 (13-7).
The last direct match between Sporting Charleroi and Lech Poznań was played on 01 Oct 20 and was won by Lech Poznań with 1-2.
Sporting Charleroi vs Lech Poznań Prediction
According to the odds, Sporting Charleroi is the favourite of this match. A draw in Sporting Charleroi - Lech Poznań stands at 3.40.
All live broadcasting information can be found at the top of the page. SportsPlus.Me provides only official streaming through our partner, bet365. If the match is present in their live streaming schedule you will be able to watch it live online.
Read More...
Players
Common / Attack
Passing / Duels
Defence / Goalkeeper
| | Player Name | Goals | Assists | Shots | Shots on goal | Dribbles (succ.) | Penalty won | Hit woodwork | Minutes played | Position |
| --- | --- | --- | --- | --- | --- | --- | --- | --- | --- | --- |
| | Alan Czerwiński | 0 | 0 | 0 | 0 | 0 (0) | 0 | 0 | 90 | D |
| | Ali Gholizadeh | 0 | 1 | 0 | 0 | 0 (0) | 0 | 0 | 90 | A |
| | Daniel Ramírez Fernández | 1 | 0 | 0 | 0 | 0 (0) | 0 | 0 | 78 | M |
| | David Henen | 0 | 0 | 0 | 0 | 0 (0) | 0 | 0 | 6 | A |
| | Dorian Dessoleil | 0 | 0 | 0 | 0 | 0 (0) | 0 | 0 | 90 | D |
| | Filip Bednarek | 0 | 0 | 0 | 0 | 0 (0) | 0 | 0 | 90 | G |
| | Filip Marchwiński | 0 | 0 | 0 | 0 | 0 (0) | 0 | 0 | 3 | M |
| | Gaëtan Hendrickx | 0 | 0 | 0 | 0 | 0 (0) | 0 | 0 | 33 | M |
| | Jakub Kamiński | 0 | 1 | 0 | 0 | 0 (0) | 0 | 0 | 90 | A |
| | Jakub Moder | 0 | 0 | 0 | 0 | 0 (0) | 0 | 0 | 90 | M |
| | Joris Kayembe Ditu | 0 | 0 | 0 | 0 | 0 (0) | 0 | 0 | 90 | A |
| | Kaveh Rezaei | 0 | 0 | 0 | 0 | 0 (0) | 0 | 0 | 90 | A |
| | Lucas Ribeiro Costa | 0 | 0 | 0 | 0 | 0 (0) | 0 | 0 | 1 | M |
| | Mamadou Fall | 1 | 0 | 0 | 0 | 0 (0) | 0 | 0 | 90 | A |
| | Marco Ilaimaharitra | 0 | 0 | 0 | 0 | 0 (0) | 0 | 0 | 89 | M |
| | Maxime Busi | 0 | 0 | 0 | 0 | 0 (0) | 0 | 0 | 57 | D |
| | Michał Skóraś | 0 | 0 | 0 | 0 | 0 (0) | 0 | 0 | 19 | M |
| | Mikael Ishak | 0 | 0 | 0 | 0 | 0 (0) | 0 | 0 | 87 | A |
| | Nicolas Penneteau | 0 | 0 | 0 | 0 | 0 (0) | 0 | 0 | 90 | G |
| | Pedro Miguel Amorim Pereira Silva | 0 | 0 | 0 | 0 | 0 (0) | 0 | 0 | 90 | M |
| | Ryota Morioka | 0 | 0 | 0 | 0 | 0 (0) | 0 | 0 | 90 | M |
| | Shamar Nicholson | 0 | 0 | 0 | 0 | 0 (0) | 0 | 0 | 90 | A |
| | Steeven Willems | 0 | 0 | 0 | 0 | 0 (0) | 0 | 0 | 84 | D |
| | Thomas Rogne | 0 | 0 | 0 | 0 | 0 (0) | 0 | 0 | 12 | D |
| | Tymoteusz Puchacz | 1 | 1 | 0 | 0 | 0 (0) | 0 | 0 | 90 | D |
| | Vasyl Kravets | 0 | 0 | 0 | 0 | 0 (0) | 0 | 0 | 71 | D |
| | Đorđe Crnomarković | 0 | 0 | 0 | 0 | 0 (0) | 0 | 0 | 90 | D |
| | Ľubomír Šatka | 0 | 0 | 0 | 0 | 0 (0) | 0 | 0 | 77 | D |
| | Player Name | Passes | Key passes | Crosses (acc.) | Duels (won) | Dispossessed | Was fouled | Fouls commited |
| --- | --- | --- | --- | --- | --- | --- | --- | --- |
| | Alan Czerwiński | 0 | 0 | 0 (0) | 0 (0) | 0 | 0 | 0 |
| | Ali Gholizadeh | 0 | 0 | 0 (0) | 0 (0) | 0 | 0 | 0 |
| | Daniel Ramírez Fernández | 0 | 0 | 0 (0) | 0 (0) | 0 | 0 | 0 |
| | David Henen | 0 | 0 | 0 (0) | 0 (0) | 0 | 0 | 0 |
| | Dorian Dessoleil | 0 | 0 | 0 (0) | 0 (0) | 0 | 0 | 0 |
| | Filip Bednarek | 0 | 0 | 0 (0) | 0 (0) | 0 | 0 | 0 |
| | Filip Marchwiński | 0 | 0 | 0 (0) | 0 (0) | 0 | 0 | 0 |
| | Gaëtan Hendrickx | 0 | 0 | 0 (0) | 0 (0) | 0 | 0 | 0 |
| | Jakub Kamiński | 0 | 0 | 0 (0) | 0 (0) | 0 | 0 | 0 |
| | Jakub Moder | 0 | 0 | 0 (0) | 0 (0) | 0 | 0 | 0 |
| | Joris Kayembe Ditu | 0 | 0 | 0 (0) | 0 (0) | 0 | 0 | 0 |
| | Kaveh Rezaei | 0 | 0 | 0 (0) | 0 (0) | 0 | 0 | 0 |
| | Lucas Ribeiro Costa | 0 | 0 | 0 (0) | 0 (0) | 0 | 0 | 0 |
| | Mamadou Fall | 0 | 0 | 0 (0) | 0 (0) | 0 | 0 | 0 |
| | Marco Ilaimaharitra | 0 | 0 | 0 (0) | 0 (0) | 0 | 0 | 0 |
| | Maxime Busi | 0 | 0 | 0 (0) | 0 (0) | 0 | 0 | 0 |
| | Michał Skóraś | 0 | 0 | 0 (0) | 0 (0) | 0 | 0 | 0 |
| | Mikael Ishak | 0 | 0 | 0 (0) | 0 (0) | 0 | 0 | 0 |
| | Nicolas Penneteau | 0 | 0 | 0 (0) | 0 (0) | 0 | 0 | 0 |
| | Pedro Miguel Amorim Pereira Silva | 0 | 0 | 0 (0) | 0 (0) | 0 | 0 | 0 |
| | Ryota Morioka | 0 | 0 | 0 (0) | 0 (0) | 0 | 0 | 0 |
| | Shamar Nicholson | 0 | 0 | 0 (0) | 0 (0) | 0 | 0 | 0 |
| | Steeven Willems | 0 | 0 | 0 (0) | 0 (0) | 0 | 0 | 0 |
| | Thomas Rogne | 0 | 0 | 0 (0) | 0 (0) | 0 | 0 | 0 |
| | Tymoteusz Puchacz | 0 | 0 | 0 (0) | 0 (0) | 0 | 0 | 0 |
| | Vasyl Kravets | 0 | 0 | 0 (0) | 0 (0) | 0 | 0 | 0 |
| | Đorđe Crnomarković | 0 | 0 | 0 (0) | 0 (0) | 0 | 0 | 0 |
| | Ľubomír Šatka | 0 | 0 | 0 (0) | 0 (0) | 0 | 0 | 0 |
| | Player Name | Clearances | Blocked shots | Interceptions | Tackles | Dribbles past | Penalty committed | Saves | Saves inside box |
| --- | --- | --- | --- | --- | --- | --- | --- | --- | --- |
| | Alan Czerwiński | 0 | 0 | 0 | 0 | 0 | 0 | 0 | 0 |
| | Ali Gholizadeh | 0 | 0 | 0 | 0 | 0 | 0 | 0 | 0 |
| | Daniel Ramírez Fernández | 0 | 0 | 0 | 0 | 0 | 0 | 0 | 0 |
| | David Henen | 0 | 0 | 0 | 0 | 0 | 0 | 0 | 0 |
| | Dorian Dessoleil | 0 | 0 | 0 | 0 | 0 | 0 | 0 | 0 |
| | Filip Bednarek | 0 | 0 | 0 | 0 | 0 | 0 | 0 | 0 |
| | Filip Marchwiński | 0 | 0 | 0 | 0 | 0 | 0 | 0 | 0 |
| | Gaëtan Hendrickx | 0 | 0 | 0 | 0 | 0 | 0 | 0 | 0 |
| | Jakub Kamiński | 0 | 0 | 0 | 0 | 0 | 0 | 0 | 0 |
| | Jakub Moder | 0 | 0 | 0 | 0 | 0 | 0 | 0 | 0 |
| | Joris Kayembe Ditu | 0 | 0 | 0 | 0 | 0 | 0 | 0 | 0 |
| | Kaveh Rezaei | 0 | 0 | 0 | 0 | 0 | 0 | 0 | 0 |
| | Lucas Ribeiro Costa | 0 | 0 | 0 | 0 | 0 | 0 | 0 | 0 |
| | Mamadou Fall | 0 | 0 | 0 | 0 | 0 | 0 | 0 | 0 |
| | Marco Ilaimaharitra | 0 | 0 | 0 | 0 | 0 | 0 | 0 | 0 |
| | Maxime Busi | 0 | 0 | 0 | 0 | 0 | 0 | 0 | 0 |
| | Michał Skóraś | 0 | 0 | 0 | 0 | 0 | 0 | 0 | 0 |
| | Mikael Ishak | 0 | 0 | 0 | 0 | 0 | 0 | 0 | 0 |
| | Nicolas Penneteau | 0 | 0 | 0 | 0 | 0 | 0 | 0 | 0 |
| | Pedro Miguel Amorim Pereira Silva | 0 | 0 | 0 | 0 | 0 | 0 | 0 | 0 |
| | Ryota Morioka | 0 | 0 | 0 | 0 | 0 | 0 | 0 | 0 |
| | Shamar Nicholson | 0 | 0 | 0 | 0 | 0 | 0 | 0 | 0 |
| | Steeven Willems | 0 | 0 | 0 | 0 | 0 | 0 | 0 | 0 |
| | Thomas Rogne | 0 | 0 | 0 | 0 | 0 | 0 | 0 | 0 |
| | Tymoteusz Puchacz | 0 | 0 | 0 | 0 | 0 | 0 | 0 | 0 |
| | Vasyl Kravets | 0 | 0 | 0 | 0 | 0 | 0 | 0 | 0 |
| | Đorđe Crnomarković | 0 | 0 | 0 | 0 | 0 | 0 | 0 | 0 |
| | Ľubomír Šatka | 0 | 0 | 0 | 0 | 0 | 0 | 0 | 0 |